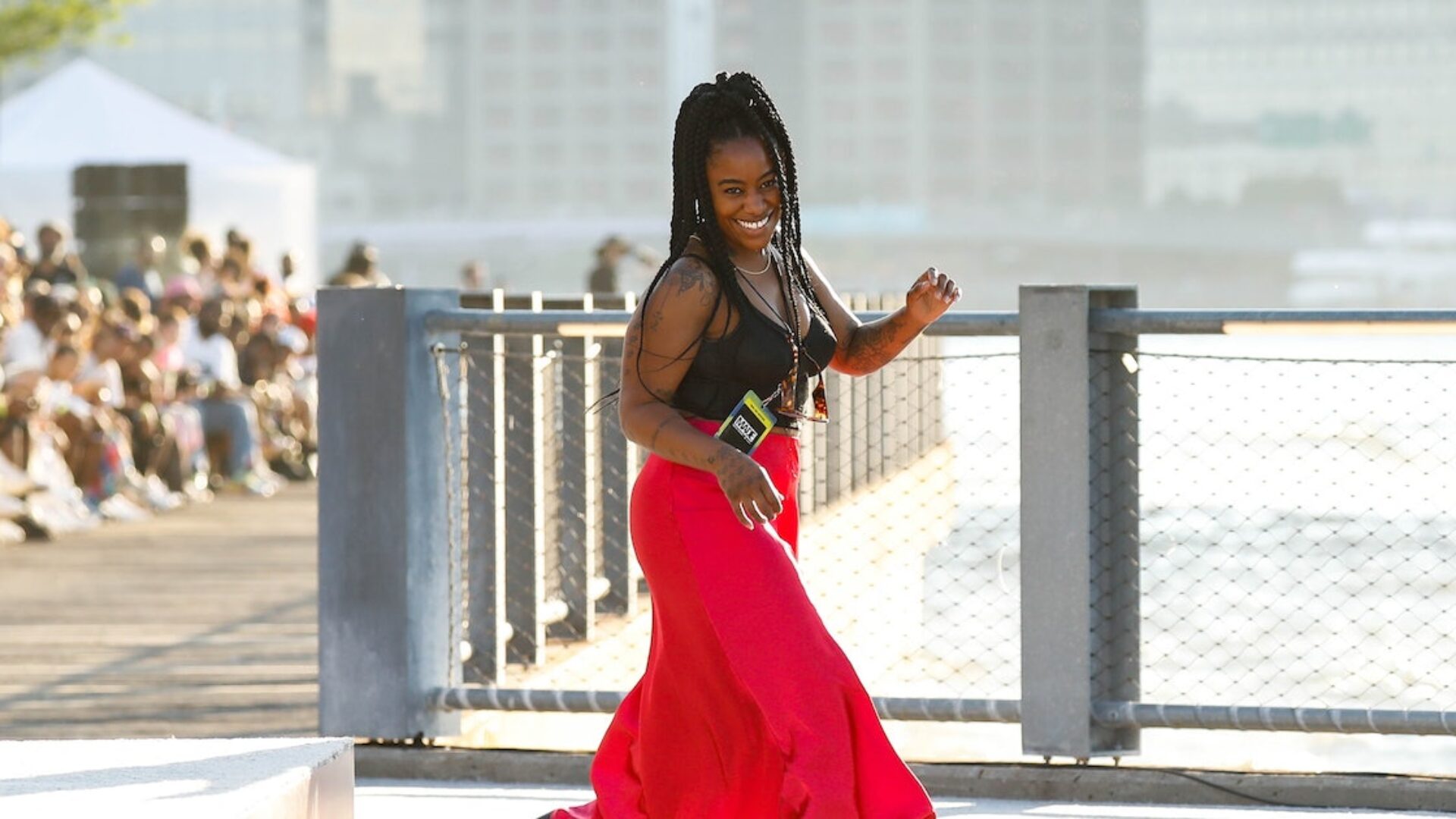 Get To Know The Gen Z Designers Showing At Fashion Week
The new kids on the runway.
Fashion week is only a few weeks away, and the countdown is always exciting for fashion lovers, designers, and industry professionals. Zillennial designers constantly bring a new and fresh perspective to fashion and break boundaries in the industry. It serves as a beacon of hope for creativity. These creatives are disrupting their communities and being presented on one of the biggest stages in fashion: New York Fashion Week.
It can be a hectic week as New York kicks off anticipated collections with a bang but we cannot doubt the complexity and innovativeness that Gen Z is and will bring to style.
Meet the Gen Z designers selected to showcase their collections at New York Fashion Week.
Read 'This Gen-Zer Has Her Own Footwear Line In Macys'
Tia Adeloa
Nigerian-American designer Tia Adeloa founded her namesake brand, once known as Slashed by Tia, at 18 years old while in college. She dressed celebrities like Sza, Gigi Hadid, and Cara Delevigne early in her career. Now at 25, she is showing at New York Fashion Week for the third time. Her signature designs have ruffles, multicolored tints, and sheer fabric. Adeloa started making waves for herself early on; we cannot wait to see what is next for her.
When Smoke Clears
Amidst undergoing a house fire at their New York City apartment, co-founders K$ace and Thermal started their brand, When Smoke Clears. Launched in 2016, the brand focuses on genderless ready-to-wear, jewelry, accessories, and footwear. The logo necklaces with a pearl chain first made their brand take off. "I would give the chain to all the girls we hung out with and put them on different people, and that's when the craving for the necklaces began; everybody wanted one," K$ace told GU. The brand has come a long way since then, and we look forward to seeing their following collection at New York Fashion Week.
Bishme Cromartie
Baltimore-raised designer Bishme Cromartie started sketching at 8 years old, soon moving on to learning basic sewing skills from his aunt. From sewing clothes for his G.I. Joe toys to dressing some of Hollywood's biggest stars, Cromartie has made a name for himself. Since appearing on Project Runway, Season 17, he has dressed everyone from Niecy Nash to H.E.R. He utilizes the structure of his garments to create solid and sexy designs, leaving women feeling empowered.
Elena Velez
The 28-year-old mom of two is a talented designer who bends the lines between motherhood and fashion through her collections. "I think my success comes from the fact that I am intersecting with an interesting zeitgeist," she told ELLE. "There is a lot of meta-commentary right now about what the future of American manufacturing looks like." Originally from Milwaukee, Wisconsin, Elena Velez is determined to show mothers that they can do it all. In Velez's designs, she continuously channels what she describes as a "blue-collar, bygone Americana landscape."
Theophillio
Jamaican-born and Brooklyn-based designer Edvin Thompson started his label Theophillio in 2016 and has only skyrocketed to success for many young designers. After holding the first fashion show in 2021, Thompson won the CFDA Award for American Designer of the Year. Thompson continues to foster a community of creatives that inspired him to begin the brand.
Bed On Water
Shanel Campbell, founder of Bed on Water, took an unconventional turn during the pandemic because of accessibility and expenses. Campbell started painting as her new means of expressing herself to intertwine these pieces into fashion form soon. Now Campbell is making waves preparing for New York Fashion Week. "It's made for everybody. Anyone who wants to tap in can tap in," Campbell told ESSENCE. "I would say it's made from the heart and soul of a tomboy, which is what I consider myself. It's for everyone who finds it interesting, especially for people who love to collect."