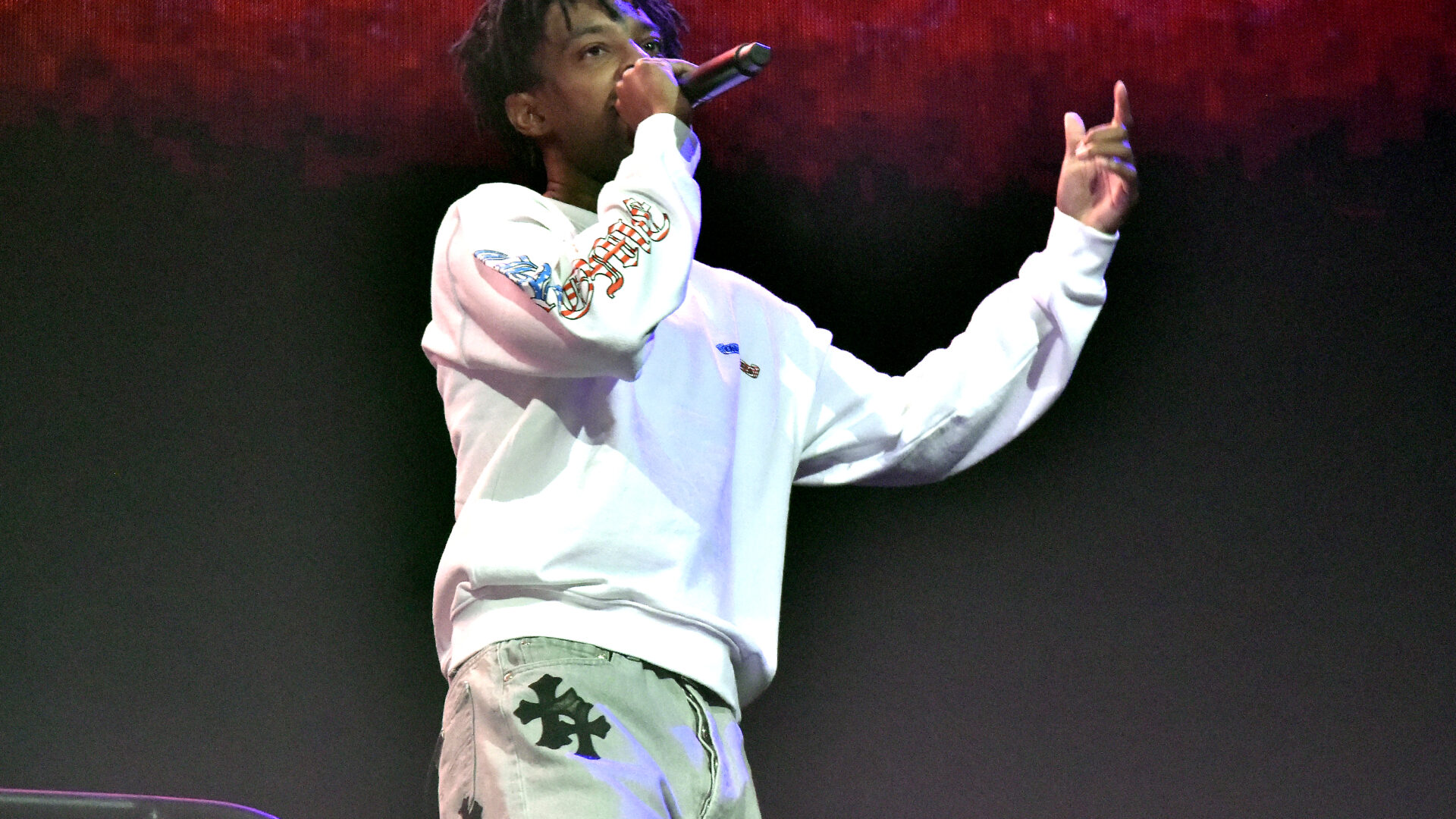 Freaknik Festival Says They Plan To Sue 21 Savage Over Use Of The Event As Birthday Party Theme
21 Savage responded to the call out, writing "Yall better sit down somewhere[.]"
Does nostalgia come with a price?
For 21 Savage's 29th birthday, the rapper celebrated with a Freaknik-themed event—a throwback the rowdy fest that took place in Atlanta throughout the 1980s and 90s. It seems as though the organizers weren't too happy about the event and are claiming they'll be suing.
"Saw [21 Savage] and [Mega Meezy] #Freaknik21 last night at [Underground Atlanta] and looked like a super dope event. Sucks we gonna have to sue them when all we asked that they acknowledged us since it was a free event and they declined," FreakNk Festival wrote on Twitter.
21 Savage responded to the call out, writing "Y'all better sit down somewhere[.]"
21 Savage isn't the only artist to recently reference Freaknik in recent memory. In honor of her 28 th birthday this past July, rapper Saweetie had her own "Saweetie Freaknik" event. Also, last week, Migos rapper Quavo tapped the City Girls' Yung Miami for a collaborative single called "Strub the Ground," which also pays homage to the event.
Read our interview with Saweetie here.
Freaknik began as a spring break picnic conceived by a meeting held at Spelman College in 1983. "That spring, members of the DC Metro club threw a picnic in Piedmont Park for students who found themselves stuck on campus over spring break. It was a simple event—sandwiches, coolers, boom boxes, that sort of thing" wrote Atlanta Magazine in 2015. As it grew in acclaim, the picnic evolved into a party as the volume increased and non-students began to attend. It grew to be part concert, part cruise fest and people from across the country were clamoring to attend.
"Cruising is the main way that revelers enjoy themselves which is essentially like sitting in cars and literally not moving, just [the] fun of listening to music," said history professor Ashley Quiros to WABE. "This is before cellphones are big. People are passing camcorders from vehicle to vehicle, filming things, dancing on the hood of cars, sharing music."
In 1993, after the party had been referenced by Spike Lee's School Daze and A Different World, attendance climbed to 100,000 according to Atlanta Studies. With fast-paced, bass-heavy music serving as the soundtrack for Freaknik, it was only right that Luke "Uncle Luke" Campbell, frontman of Miami's 2 Live Crew, include some of the footage from the party in a music video for "Work It Out." The continued exposure made way for the turnout to double.
In 1999, the final FreakNik was held due to complaints and allegations of crime. It was formally revived in 2019, boasting 18,000 visitors, and has since taken place in the years that followed.
Photo credit: