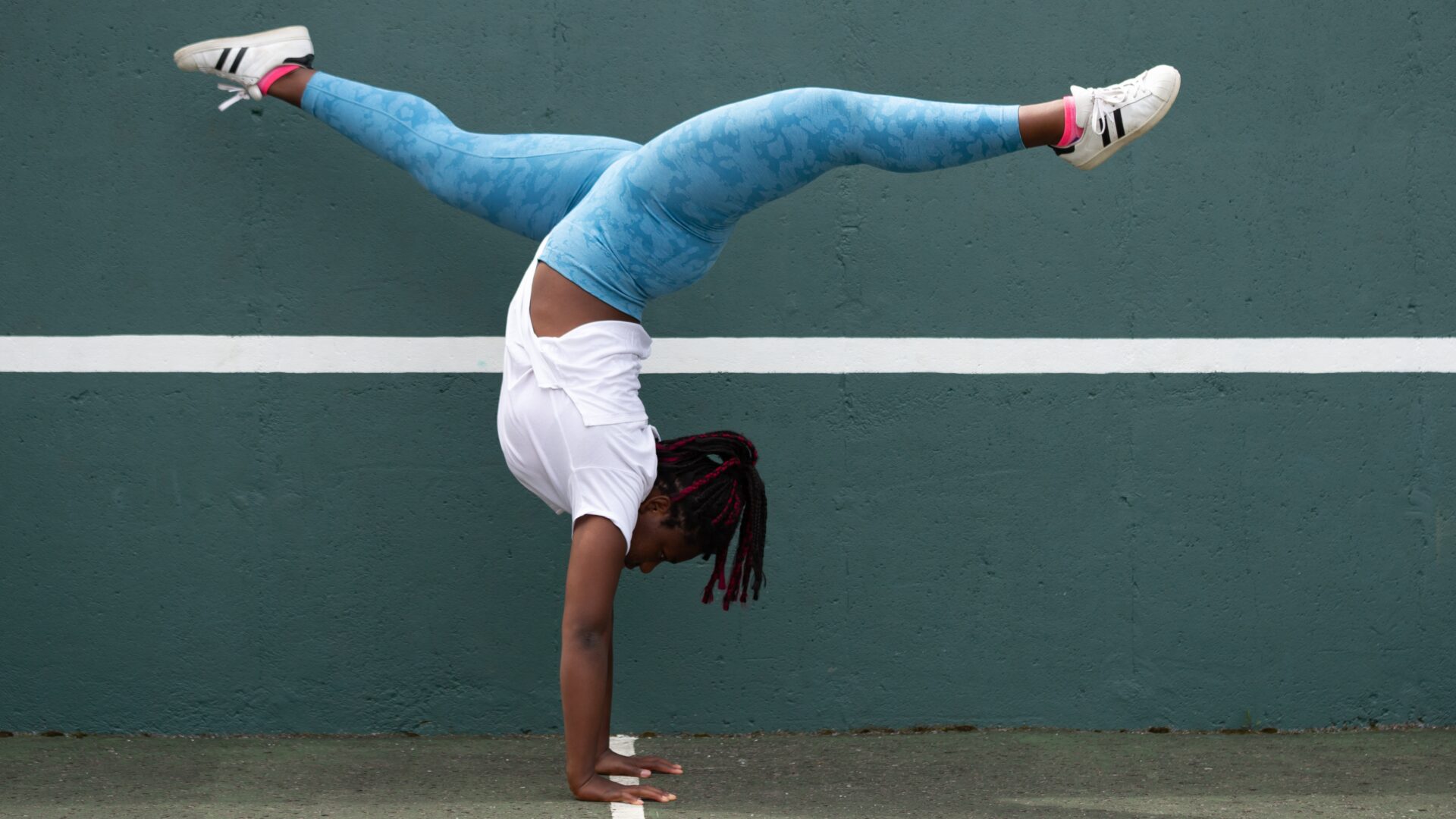 Fisk University Launches First HBCU Gymnastics Program
It is the first intercollegiate program of its kind at an HBCU and in the state of Tennessee.
Students at Fisk University will have the option to integrate a brand new women's gymnastics intercollegiate program starting next fall. It is the first of its kind at an HBCU and in the state of Tennessee, according to The Tennessean.
"Fisk University is delighted to announce the launch of the first HBCU Intercollegiate Women's Artistic Gymnastics Team. Women's gymnastics exemplifies the values of Fisk University: determination, excellence, and a commitment to a more just and equitable future," said Fisk University in a statement.
Dr. Vann Newkirk Sr., the president of Fisk University, said that the women's gymnastics is currently slated to run for a year. "We thought it was an opportunity right now because there are so many young women who want to come to an HBCU," he told The Tennessean. "We've got interest right now from 60 to 70 young women and so with that kind of interest, we said it's better now than later."
Meet Dominique Dawes, the first Black woman to win the Olympic gold in gymnastics! Check out our interview here!
A coach will be hired in the next couple months, according to Dr. Larry Glover, the university's athletic director. The team will be training at the Nashville Gymnastics Training Center and equipment will be supplied by Meet Authority Productions in Clarksville, he told The Tennessean.
Fisk University organized a task force in order to best implement this new program, with Rutgers coach Umme Salim-Beasley and Brown Girls Do Gymnastics founder Derrin Moore acting as advisers. "They have enough people who want to see these students thrive, that they can bring in a program like gymnastics that's not a typical or traditional sport, especially a non-traditional sport that Black and brown folks do," Moore told The Tennessean. She added that nearly 20 to 30 gymnasts could integrate the program. In Moore's opinion, the institution and gymnastics go hand in hand.
The gymnasts "had to really think hard about it," Moore added. "Because that was always something that they wanted to do. They always wanted to go to an HBCU. They always wanted to compete at an HBCU."
Fisk University's team has plans to compete in Divisions I, II, and III, and are currently planning on hiring a coach within the forthcoming months.
Photo Credit: Getty Images