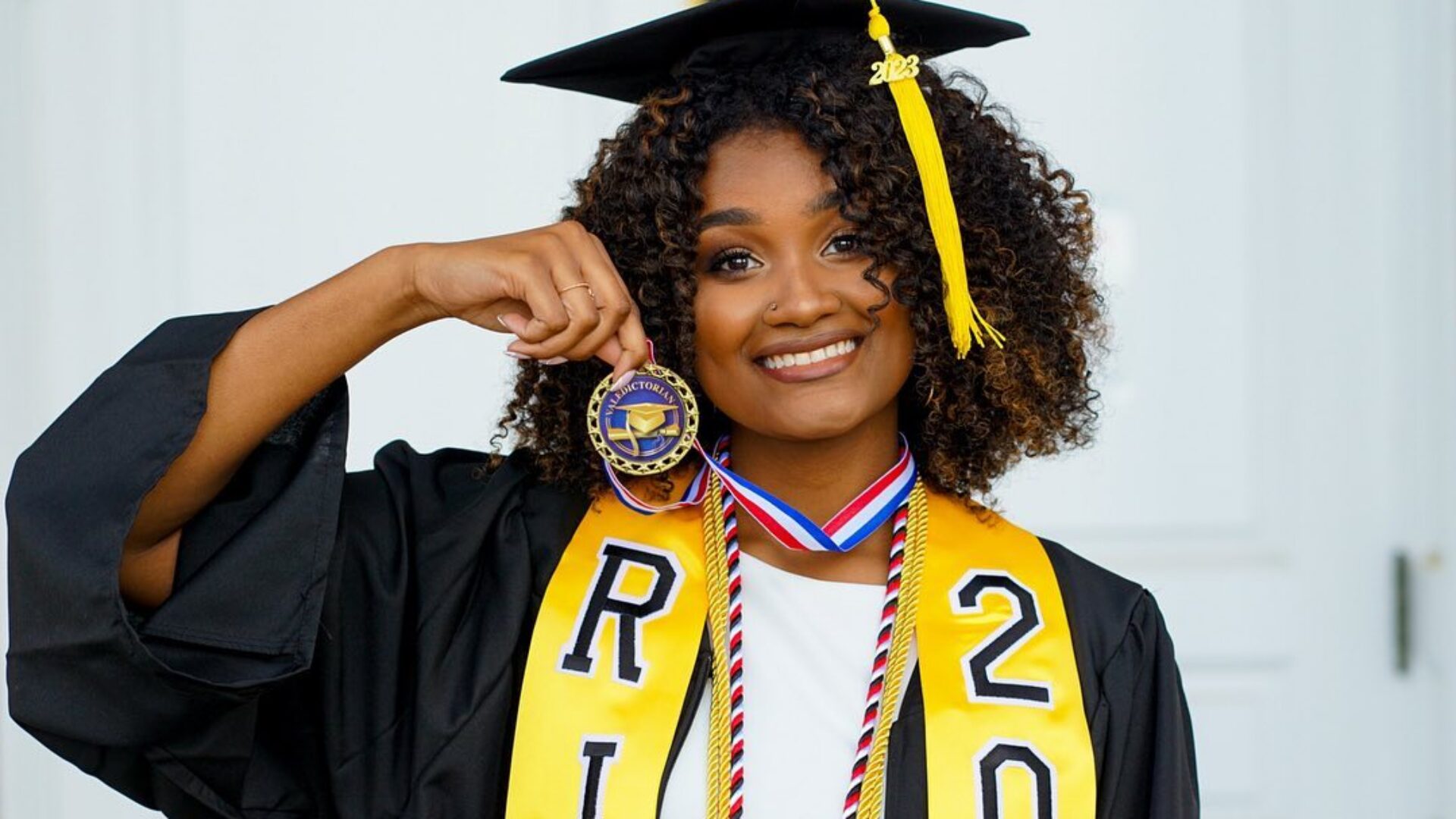 This High School Senior Becomes First Black Valedictorian In 100 Years
Alecia Washington is making history at her High School graduation
Students at R.J. Reynolds High School in Winston-Salem, North Carolina, will witness history at their graduation after Alecia Washington became the first Black valedictorian in 100 years.
This weekend will be her second graduation in the past two months. Washington recently graduated from Forsyth Technical Community College with an associate's degree.
"It's a new chapter. I'm going into adulthood. I'm going to be living on my own in college. I'm pretty nervous about graduating, but I'm excited. I'm excited for all of my family. My little cousins see me walk across that stage," Washington told WXII.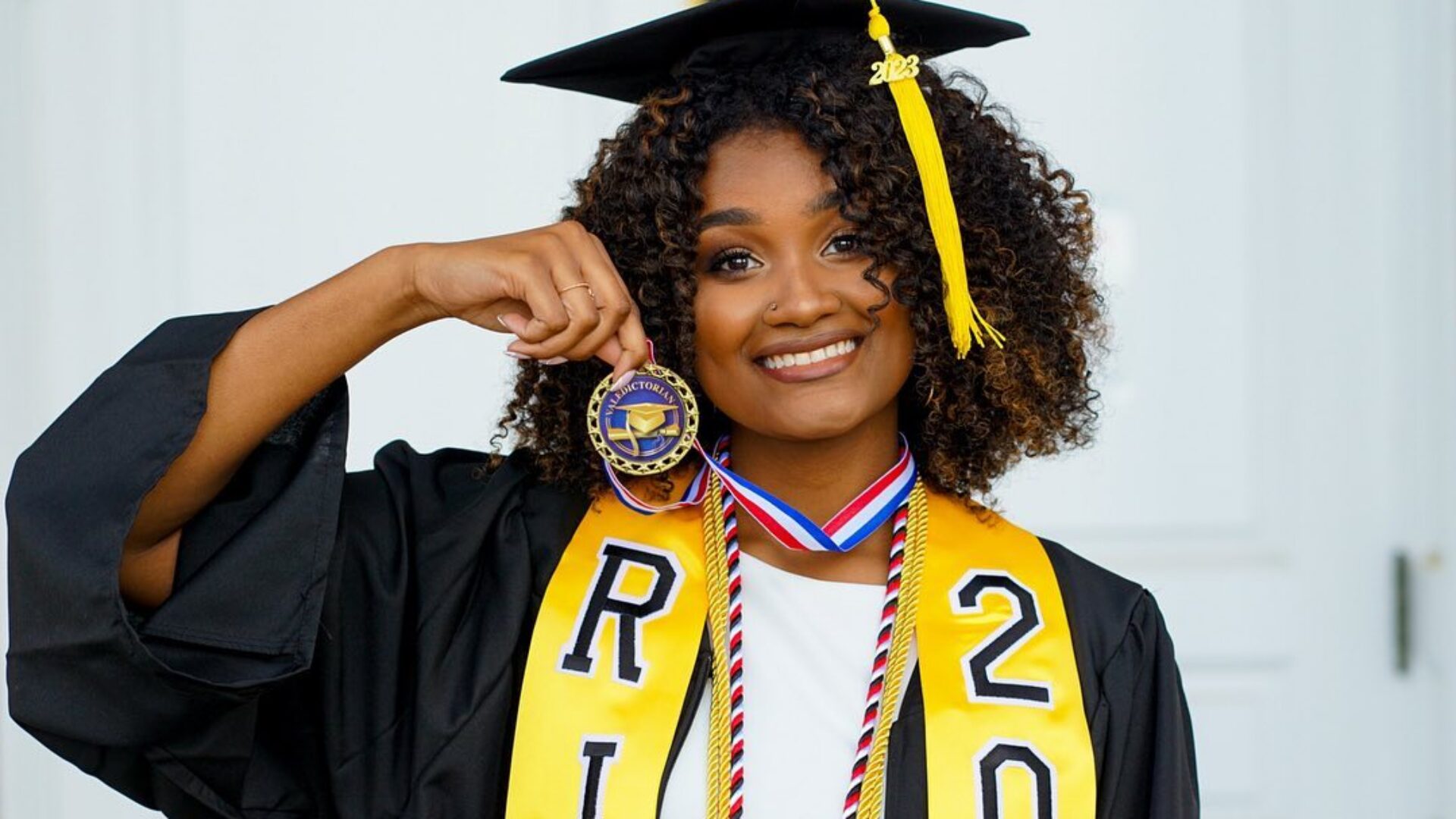 Photo Credits: @mr_goodpeople
Through this accomplishment, Washington sets the tone for how important representation is to the next generation, especially regarding their education.
"When I started thinking, this is so much bigger than me, like representation matters. I know that's important. I know from experience representation definitely matters. When you see somebody that looks like you and something you want to do or are passionate about, it makes a huge difference. It's not something I take lightly at all," she said.
Over the years we've seen many Black students get overlooked as valedictorians, so this moment is important for students like Washington to continue to break those curses placed upon us.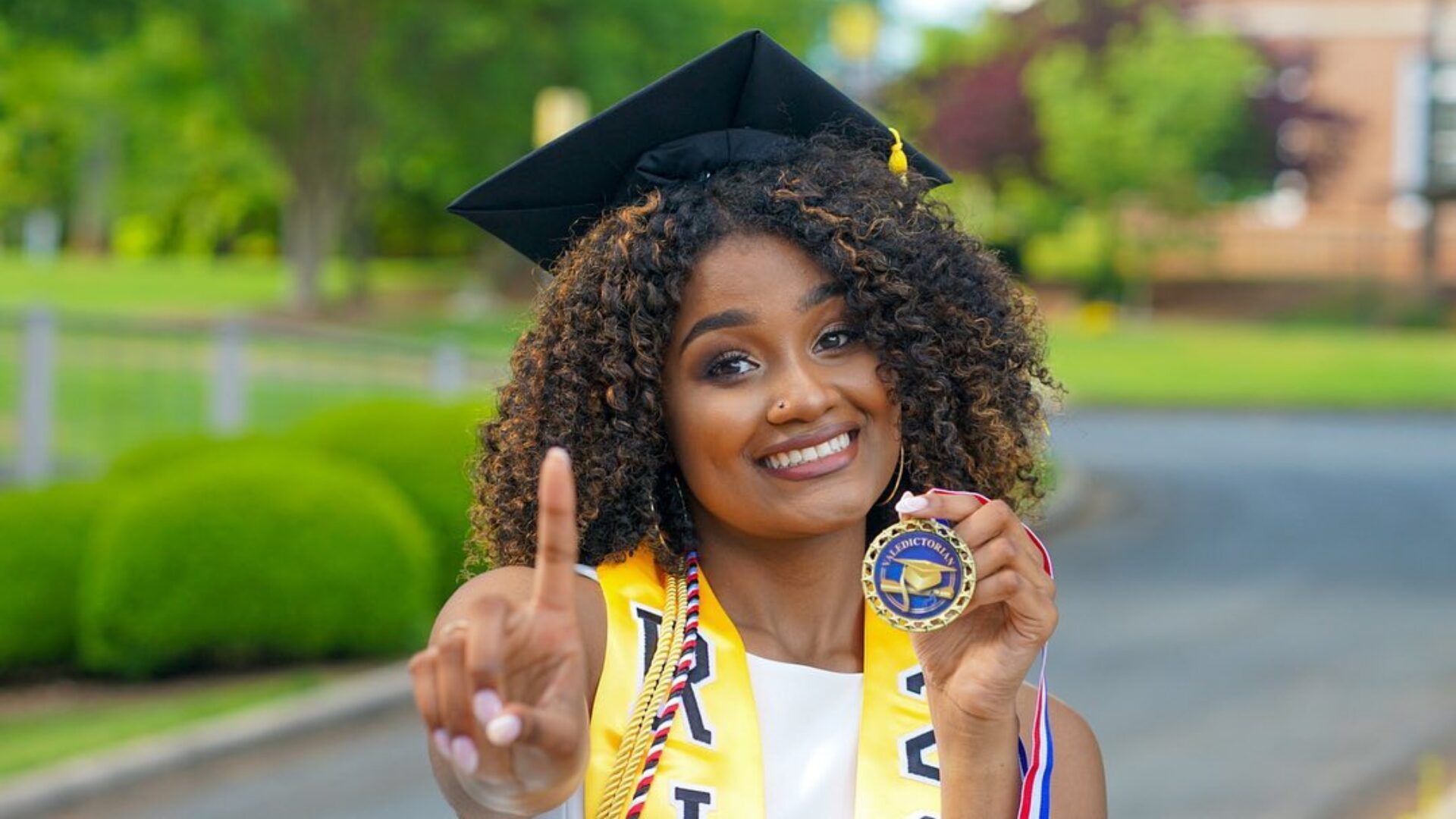 Photo Credits: @mr_goodpeople
"This is a historic moment that I'm sure my ancestors are very proud of and would say job well done," she captioned on Instagram. "I thank God for his guidance, I'm thankful for my family, friends, and my amazing support system. Looking forward to graduation and celebrating this amazing class of 2023 on Sunday!"
Washington plans to continue her mission of being a voice for underrepresented communities at the University of North Carolina at Charlotte. She'll be attending this fall on a full academic scholarship through the Levine Scholars Program.
"thank God for his guidance and blessing me with my amazing support system," she posted. "I can not wait for this new chapter of my life!"
About Kenyatta: Clark Atlanta University and Medill School alumna Kenyatta Victoria is the Girls United writer covering everything from news, pop culture, lifestyle, and investigative stories. When not reporting, she's diving deep into her curated playlists or binging her favorite comfort shows.