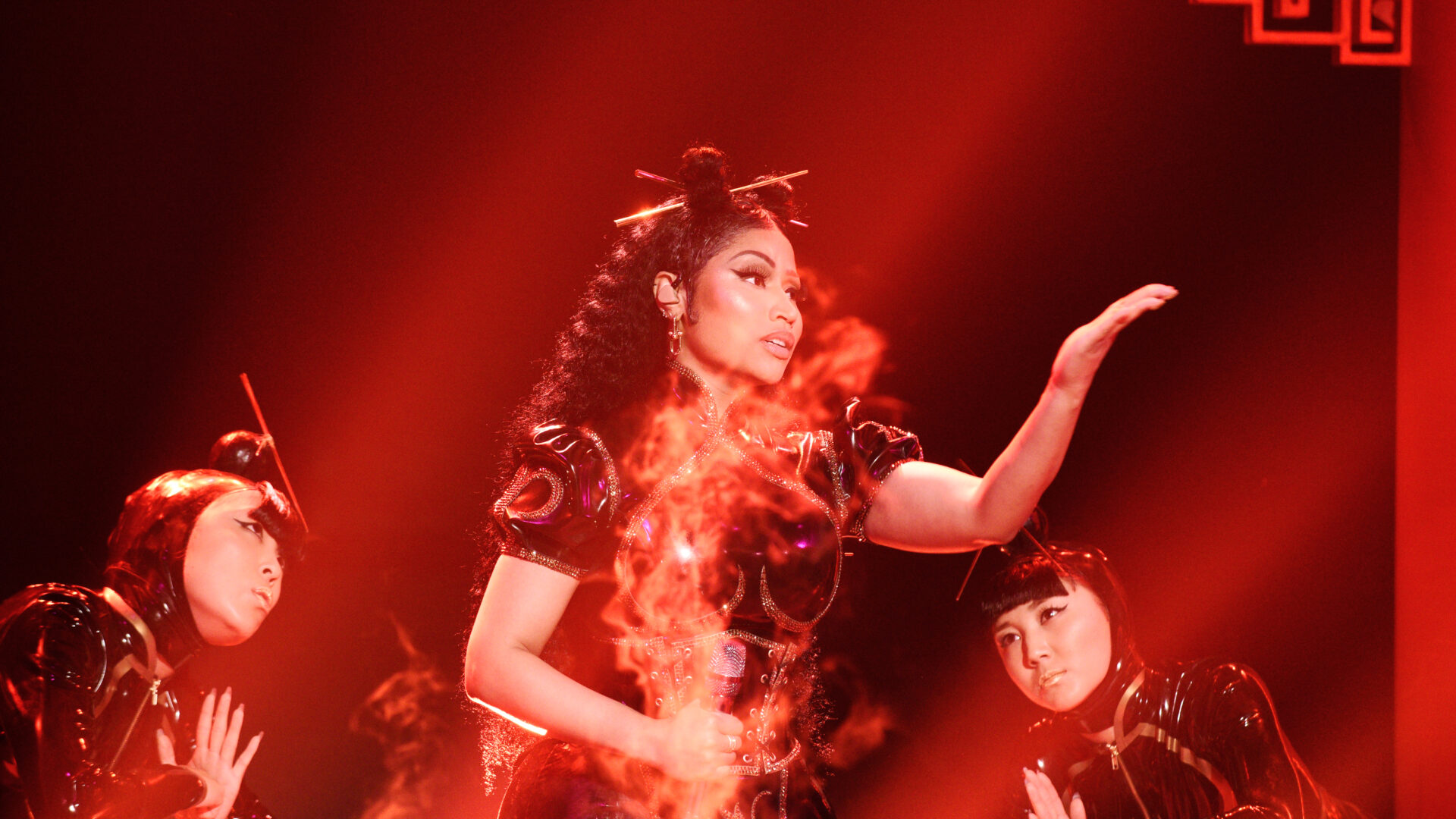 How Female Rap Alter Egos Saved Hip-Hop
The impact of imagination, female empowerment, and relatability in music
From the jump, Hip-Hop has always been about storytelling. From documenting the pitfalls of life to discussing the triumphs of being a Black person in society, rap gave us an outlet.
Despite the genre's steady domination by men, when the staleness of lyricism came to its peak, female rappers saved the day.
In an industry where mediocre bars and style became normal, Lil Kim, Nicki Minaj, and Megan Thee Stallion each joined the rap game as a duo – themselves and their self-expressive, self-sexualized, and unapologetically confident alter egos.
Still, when the rappers themselves didn't have the bodacious energy to speak their truth, The Queen Bee, Roman Zolanski, and Tina Snow did.
Let's discuss how female rap alter egos gave women something to listen to, men something to compete with, and Hip-Hop saviors.
Lil Kim
On July 11, 1974, a legend was born. Lil Kim, born Kimberly Denise Jones, represents Brooklyn to the fullest, which is semi-responsible for her "tell it how it is" approach to rap. Notorious for her powerful voice and uninhibited rapping style, Jones shot to fame in the mid-1990s with explicit lyrics and a sexy persona. With a 4 '11, petite frame, hence the reason behind her stage name, Lil Kim was inducted as the only female member of Junior M.A.F.I.A. and transformed the industry.
According to Biography, after modeling her flow and cadence after The Notorious B.I.G, the late rapper encouraged Lil Kim to develop an alter ego and curate a lascivious style, eventually dubbed as "gangsta porno rap."
After releasing her debut solo album, Hard Core, in November 1996, Lil Kim showcased an unapologetic flow that showcased a more explicit nature than fellow prominent female rappers like MC Lyte and Queen Latifah. The album debuted at No. 11 on the Billboard 200 album chart and was certified double-platinum, proving that women exuding sexual confidence and talking their sh*t was, indeed, ladylike and could lead them to the top.
Nicki Minaj
Originally from Trinidad and Tobago, before settling in Queens, NY, Nicki Minaj, whose real name is Onika Tanya Maraj, was born an icon.
According to Biography, the young MC developed personas at a young age to reinvent herself. Following Lil Kim's reign, the rap scene noticed a hiatus of female rappers that were celebrated by the mainstream Hip-Hop community. After Minaj was discovered by fellow rapper Lil Wayne, she signed a recording contract with his Young Money Entertainment. 
Inspired by Lil Kim's sexually liberated and hardcore lyrics, Nicki Minaj decided to invent her own personas, including the beloved Harajuku Barbie. Debuting in her Pink Friday album in 2010, her fanbase also adopted their name 'barbs' from this persona.
Prior to Nicki Minaj, female rappers represented a more serious tone through wardrobe and lyricism. However, when Minaj presented Harajuku Barbie, a fun, whimsical character with a soft-spoken voice and a playful attitude, female listeners were able to celebrate their inner child through fashion, music, and lifestyle again.
Megan Thee Stallion
Megan Thee Stallion was born Megan Jovon Ruth Pete on February 15, 1995, in San Antonio, Texas. After growing up as an only child with all eyes on her, Megan became very confident in her abilities and potential. After the constant attention on her body, Megan owned her tall and voluptuous frame, then one day, a stallion was born.
As a confident yet non-confrontational and self-proclaimed nerd, the hip-hop superstar developed various alter egos including Tina Snow to present a more serious side of her. Inspired after Pimp C's alter ego, Tony Snow, who Megan has cited as her favorite rapper, Tina Snow is who Megan claims is "The more pimp-ish side of me," she explained to Vibe in 2018. "Tina is the raw version of Megan, she just don't give a damn." 
In a 2022 interview with New York Magazine, Megan opens up about her various characters stating, "My alter egos have been people that I had to be at those times to be like my armor, like my shield," she said. "I had to be Tina Snow at that time." In a male-dominated industry, where women constantly have to prove themselves to be taken seriously, Tina Snow wasn't interested in giving her power away. Instead, she took it.
The Science Behind Alter Egos
According to psychologist Juli Fraga, developing alter egos allows people to feel less conflicted about their actions, stating, "When adults adopt these 'alter-egos,' they may be able to access other parts of the self that allow them to complete difficult tasks, like running a marathon, lifting weights, or handling a difficult conflict.
For female artists, developing an alter ego is not only an opportunity to express a different aspect of their identity. It may also be an unspoken requirement to reach success in the music industry. In Taylor Swift's Miss Americana documentary, the pop star, who is an avid supporter of female rappers, expressed, "Female artists have reinvented themselves 20 times more than the male artists. Constantly having to reinvent, constantly finding new facets of yourself that people find to be shiny." 
The singer-songwriter continued by expressing her frustration on the topic adding, "And reinvent yourself, but only in a way that we find to be equally comforting but also a challenge for you. Live out a narrative that we find to be interesting enough to entertain us, but not so crazy that it makes us uncomfortable."
The Future Of Female Rap Alter Egos
The female rap that we play on repeat today is partially indebted to the alter egos developed by Lil Kim, Nicki Minaj, and Megan Thee Stallion.
Earl Johnson, Senior A&R at Roc Nation, gives his take on the importance of female alter egos in Hip-Hop adding, "Everybody at one point only wanted to see the soft side of Lil Kim. There were times when Nicki would spit, and we would hear a melodic, softer flow. Then, Roman would come out on songs like "Monster" and body the male rappers. 
These alter egos created more aggressive sides to them. Now, if we hear aggressive records from women, like Scar Lip's 'This Is New York' record, it's more accepted because the gates were opened. 
"We know Tina Snow is going to turn up for Megan Thee Stallion," Johnson continues. "It definitely helped pave the way because now we accept that energy from women. Before, women had to be soft and tip-toe around men, even in songs. Now, women can say how they feel fully, and men have to respect it and love it, love because they put up with ours for years."