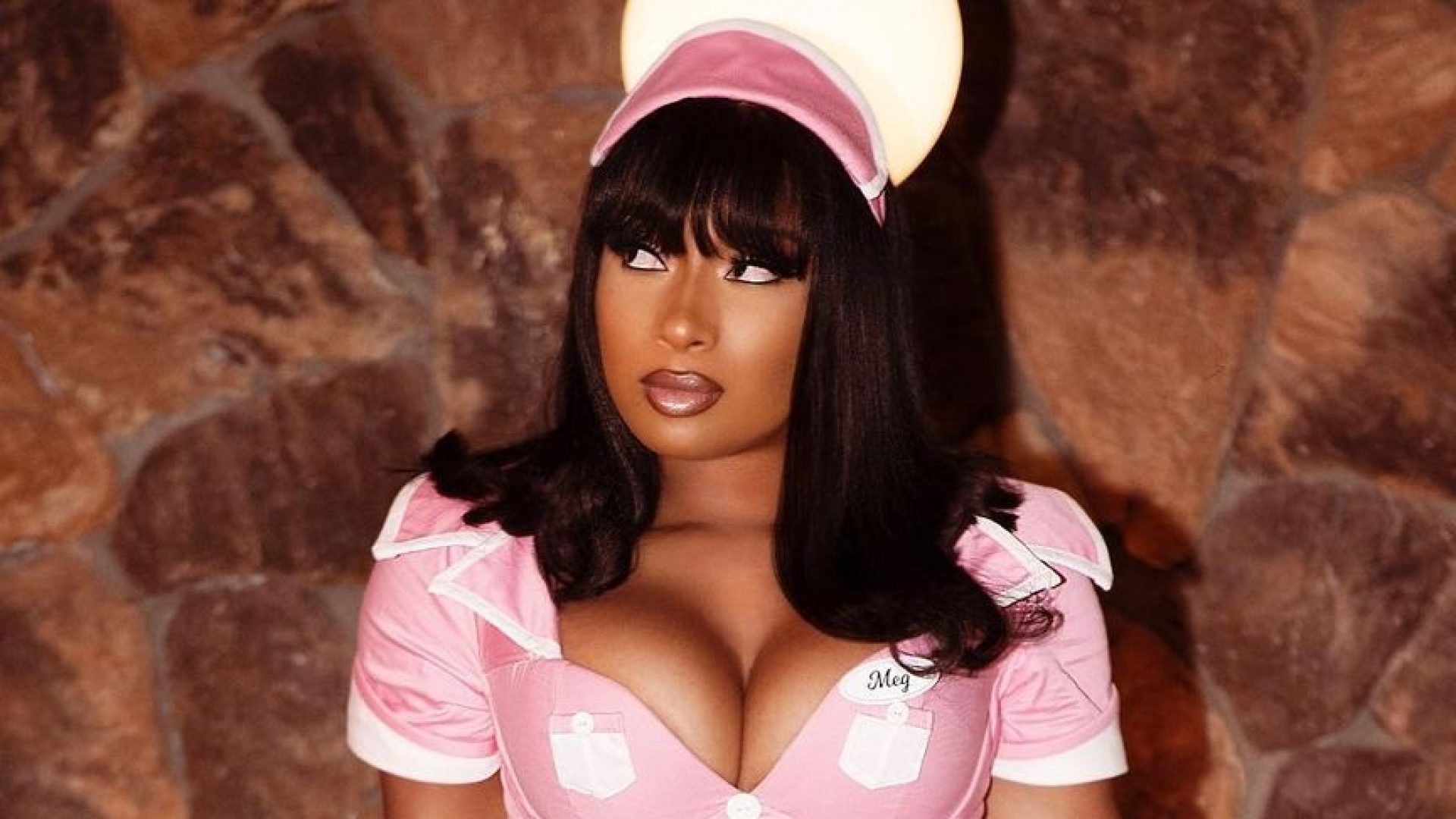 Watch Megan Thee Stallion Show Haters Who's Boss In New Video
The rapper serves up sass in her highly anticipated return.
GU Jams is Girls United's column dedicated to sharing and discussing new music and music news.
Get your knees prepared, because our favorite hot girl is back and ready to set the summer ablaze. Megan Thee Stallion has returned to social media with a brand new single and video, "Thot S—."
The rapper announced her hiatus back in April with a futuristic, intergalactic video posted on her Instagram which showed Megan hibernating in a glass cylinder to recharge her mental health, bars, and even her knees, which have proved since themselves to be in a league of their own. On Saturday, June 5, Megan posted another video inside of the chamber, in which she was fully charged and donning a new look to announce her return to the public.
Megan Thee Stallion promised fans that one of her most popular alter-egos, Tina Snow would be making a comeback with her new single, "Thot Sh*t". The Houston hottie first debuted the raw and uncut ego her 2018 EP Tina Snow where she quickly became a fan favorite.
In a press release, Megan Thee Stallion describes "Thot Sh*t" as a song that "celebrates women unapologetically enjoying themselves, doing whatever they want, whenever they want, regardless of what the critics have to say."
Before the release of the single and music video, Megan gave a sneak peek to a few of her fellow celebrity friends and had them record their reactions – one of them being DJ Khaled, who seemed to be at a loss for words after watching. "Yo, they gon' actually air this? "It's goin' on YouTube and all that? Nah!"
In the clip, the rapper gets back at all of her detractors, primarily the 1,000+ folks who complained following her participation in a 2021 Grammy Awards' live performance of "WAP." She also speaks up for Black women who are essential workers and key figures in maintaining the running of society.
There's no doubting that Megan Thee Stallion is coming through with the heat this summer to keep all the hotties on lock.
Watch the NSFW video for "Thot S—" below.