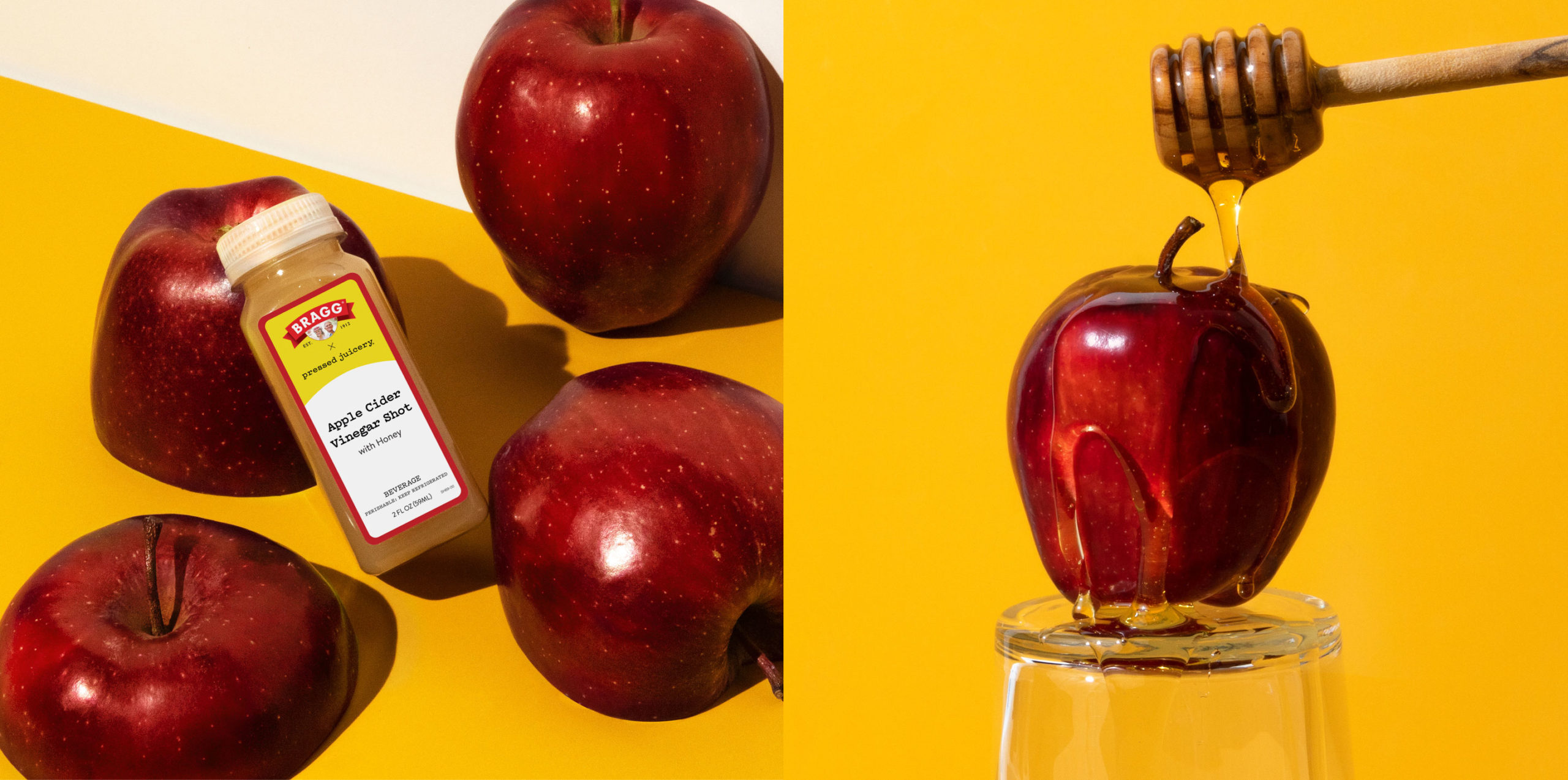 I Tried It: Cleansing with Apple Cider Vinegar Juice
ACV brand Bragg collaborated with Pressed Juicery for a new spin on incorporating apple cider vinegar into your diet.
According to Everyday Health, apple cider vinegar (ACV) has a variety of health benefits, including stress relief, inflammation reduction and lowering cholesterol. Since I know how helpful the vinegar can be, I try to add a capful of it to water or warm tea early in the morning. The only thing is, it kind of burns. Like, it really stings going down, and it can catch you off guard if you're not prepared. I thought there was no solution to this, but I wanted the benefits, so I sucked it up and swallowed the pain, literally.
I've learned that's not necessary though.
ACV brand Braggs and juice company Pressed Juicery partnered to give apple cider vinegar a fresh new taste. They're presenting a few drinks: sweet greens juice with apple cider vinegar and apple cider vinegar shot with honey. The honey and sweet fruits/veggies help cut down the burn of ACV significantly.
I tried the sweet greens and honey shots bundle for three days and documented my experience. Check it out below.
Day 1: The Initiation
Before I tried the shots and green juice, I had been under a lot of stress because of the COVID-19 pandemic, particularly working while sheltering-in-place with my family. They don't always understand that I'm still working even though I'm home all day. So, I definitely needed help managing daily life.
According to the info shared by Bragg and Pressed Juice, you're supposed to drink the honey (or pineapple) shots in the morning and have the green juice before a meal. In my personal experience, the shots work best when you drink them all at once. You pretty much only taste the honey.
I sipped the sweet greens juice the first day, and throughout the challenge. It's a bit stronger than the shot since there's more of it, but it certainly helped with feelings of fullness while eating.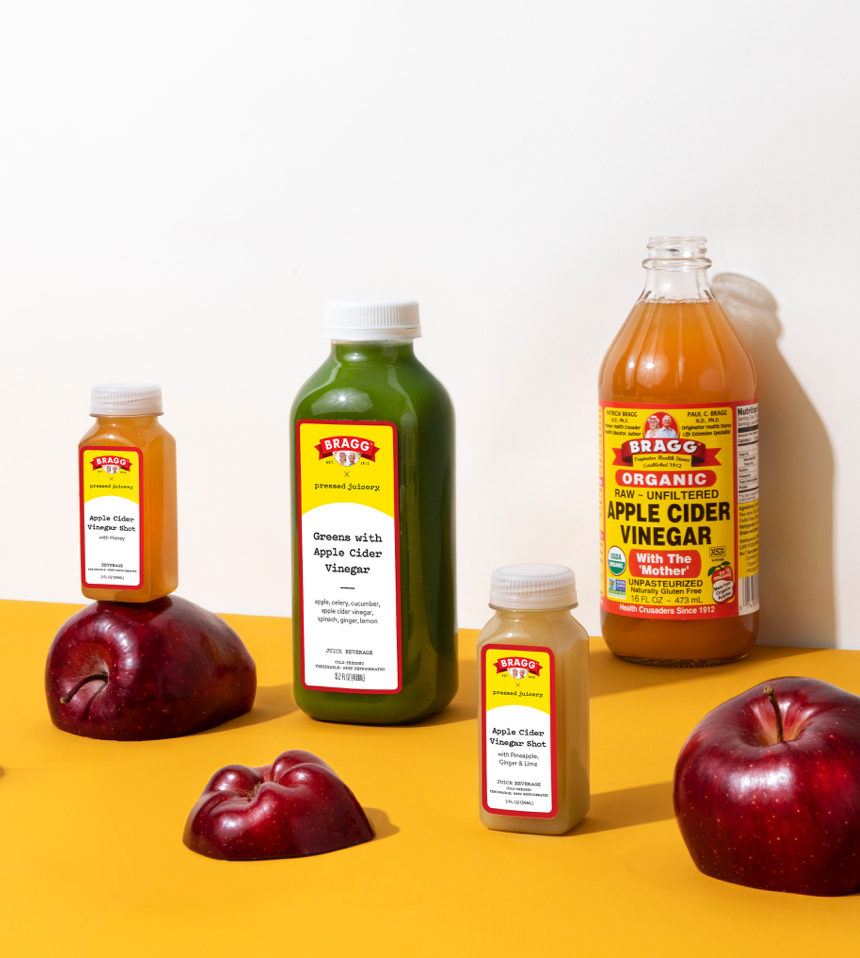 Day 2: Enjoyment
On day two of the ACV challenge, I noticed that I was going to the bathroom more regularly than I had been. I was a bit skeptical about the fact that it was the ACV because I'd only used it for a couple of days. Then I considered the ingredients — fresh press juice from apples, cucumbers, spinach, ginger and a slew of other nutritious elements that promote regularity. This made me realize that it was in fact the pressed juice.
I'll admit, I'm not always the best about incorporating fiber into my diet. Having the sweet greens AVC juice is helpful while I find way to do that.
Also, my skin was glowing big time from all the fresh juice I was drinking. By replacing sugary drinks, like lemonade and soda, with a more natural alternative, I gave my skin the opportunity to positively reflect what I was taking in. This cleanse inspired me to drink more water as well.
Day 3: I Need More!
By day three, I had gotten used to having a honey shot in the morning and taking the sweet greens juice with a meal. The regularity from the day before continued, and overall I felt renewed.
Taking care of myself always inspires me to be more diligent in my self-care journey, especially when I can notice positive results so quickly. By the end of the third day, I had already decided that I was going to order more juice to maintain my momentum.
Plus, the bundle is only $20, so it's not too expensive.
Shop Bragg x Pressed Juice's collaboration here.