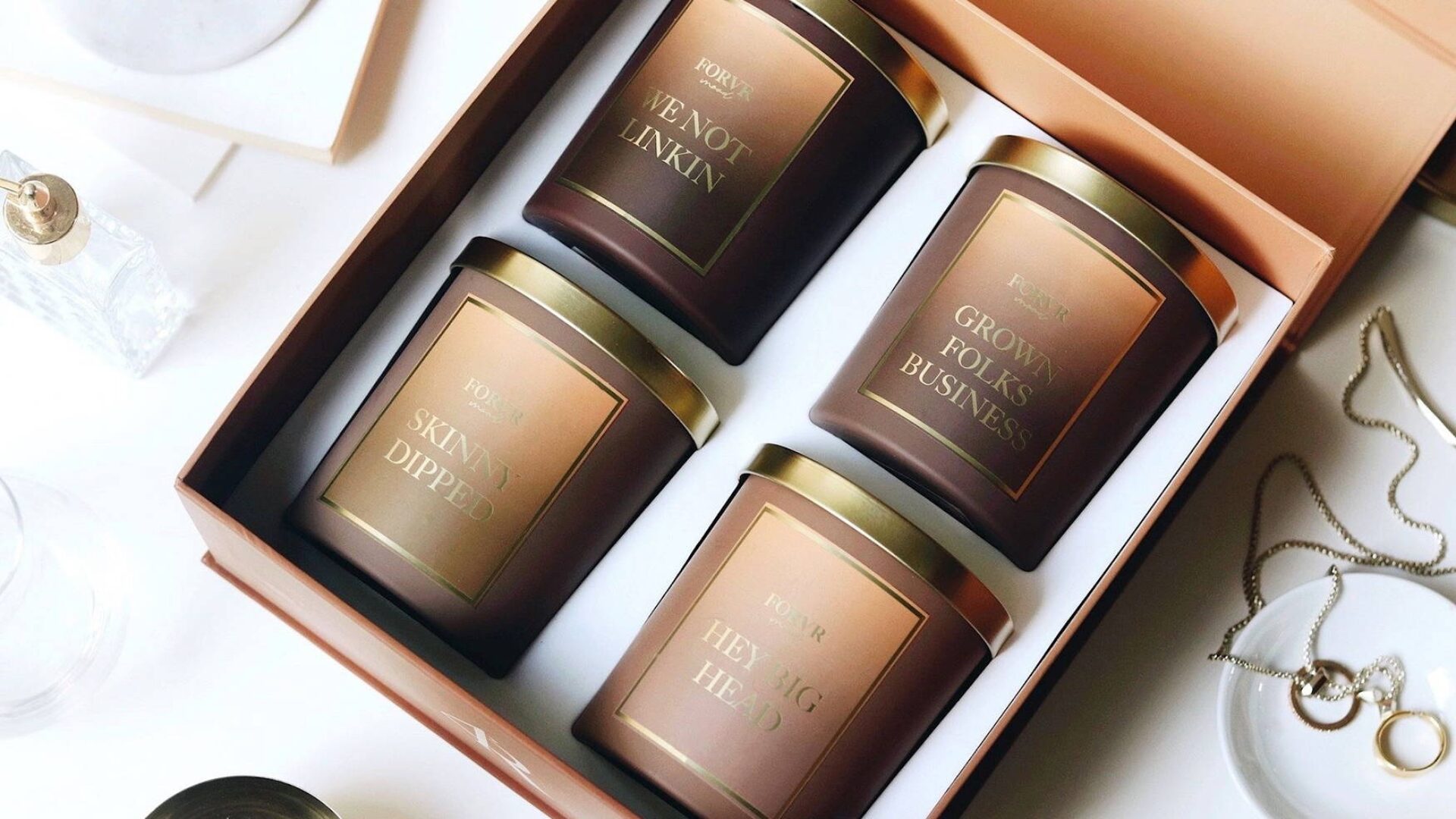 The 6 Best Candle Scents For Fall
These scented candles will have you feeling extra cozy.
While we love the classic pine, sweater weather, and flannel-scented candles, tap into some scents that remind you of why you love fall every chance you light them up. The perfect scent is one that makes you want to grab a warm pumpkin chai latte, turn on your electric fireplace and watch the home shopping network without buying a single thing.
Don't know where to start? Below, check out a list of necessary scents from Girls United for the fall season curated from Black-owned, women-owned, and Black operated brands. Go ahead and add these to your shopping carts before they sell out!
Check out these fall fashion must-haves.
Pumpkin
Founded by YouTuber, influencer, and entrepreneur Jackie Aina, FORVR Mood is a vibe from the scents down to the packaging and clever millennial names. "We Not Linkin" is a pumpkin-scented candle that includes notes of cinnamon, nutmeg, and whipped cream. Think about a pumpkin spice latte in candle form! All you need is a warm fireplace and an oversized blanket. For other FORVR Mood candle scents for the fall and winter, check out the buttery caramel flavored You Up? and the temporarily sold-out "Gingerbread Traphouse."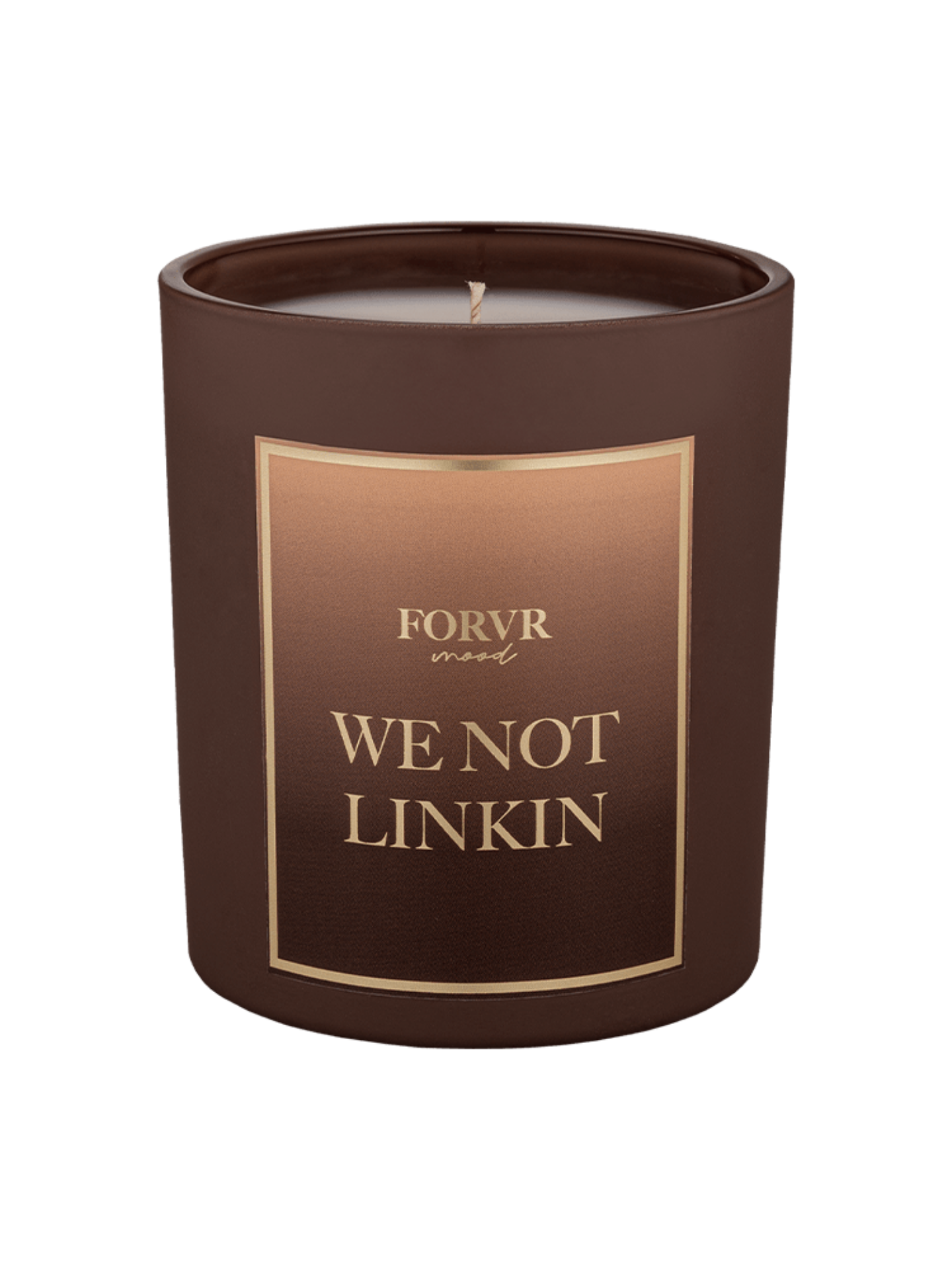 Teakwood + Sandalwood
Founded by Brooklyn native Yakeima Simms, Nishati Candle Co. has room sprays, candles, and even travel-sized candles for any time of the year. If you're looking for the perfect fall candle, look no further than Nishati's Mfalme candle. Translating to "King," Mfalme has a sandalwood and amber base with middle notes of tobacco leaf and teakwood.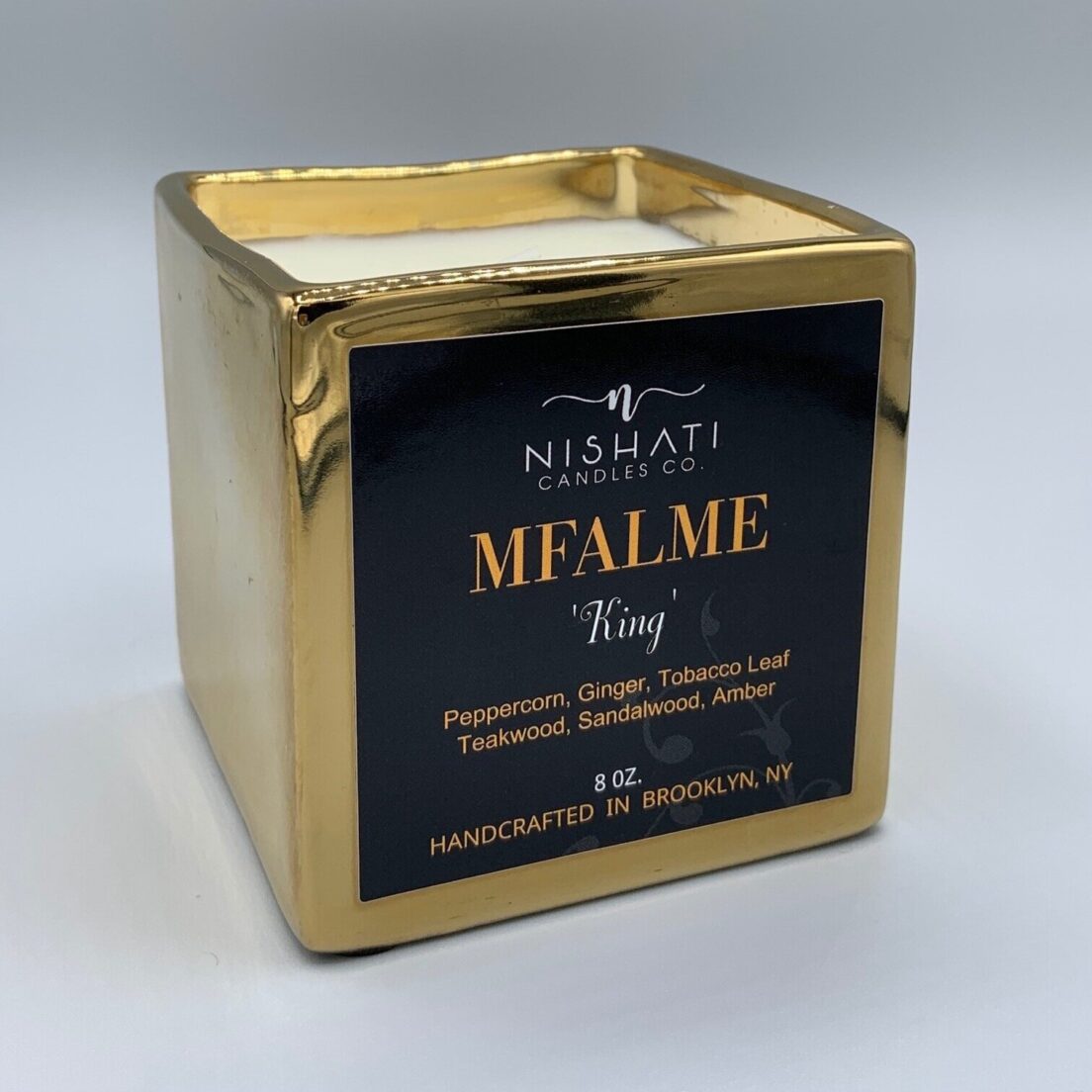 Musk
J'Luxe Scents & Company is a natural candle brand that collaborates candles with a Black woman's ideal music playlist. Their BAE scent is reminiscent of your favorite man in your life and perfect for cuffing season. For the woman that gravitates more towards a masculine scent, this candle with notes of dark musk, ozone, cardamom, and amber is perfect for your home as it transitions into the cooler months.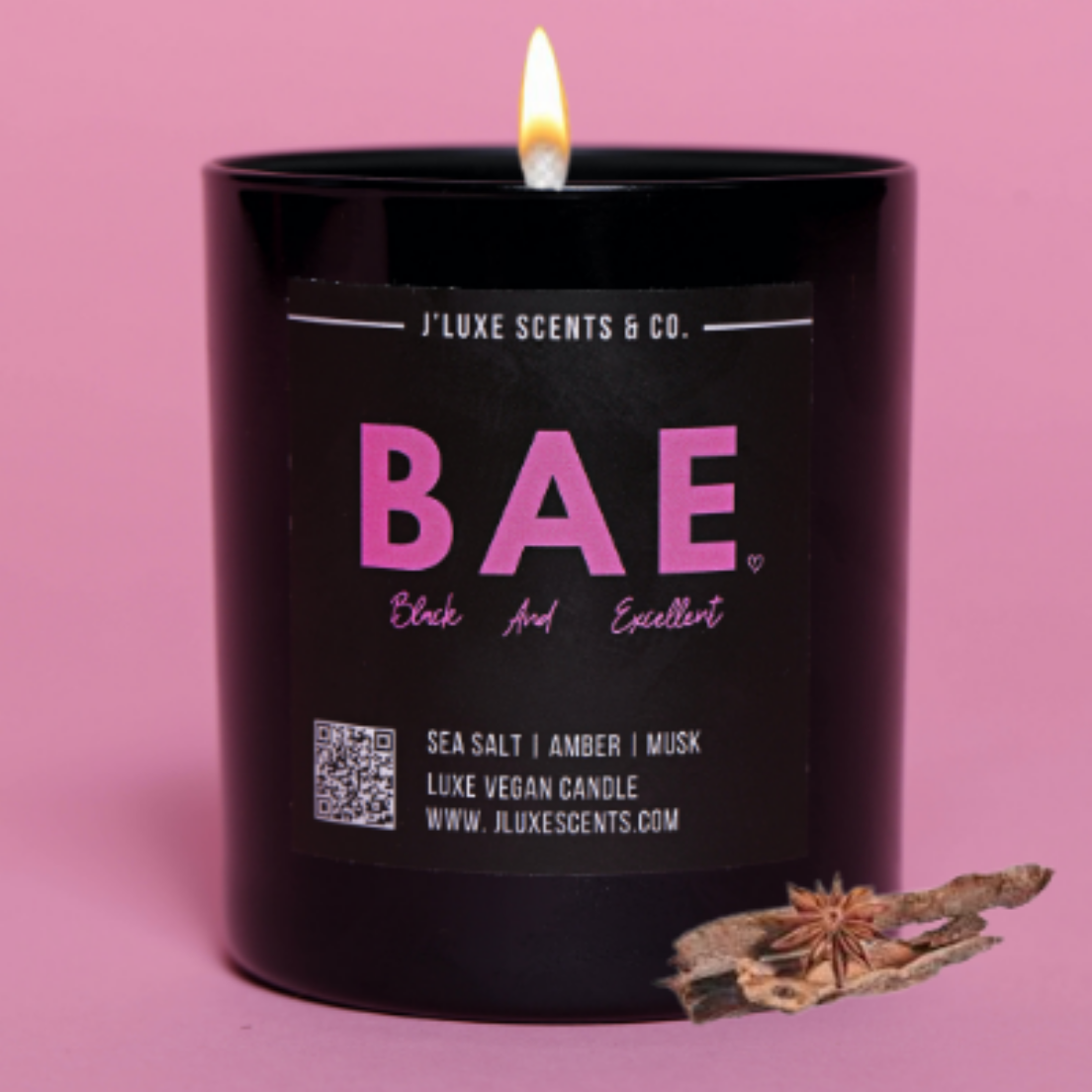 Coffee
Nothing says welcome to the fall like the smell of a hot cup of coffee in the morning. Warm your soul with Eternal Light Candle's Hazelnut Coffee candle in the shape of a Starbucks order itself! According to the site, the candle has "aromas of toasted hazelnut, fresh coffee, and a touch of maple and cream" with a hint of coconut. If you want a pastry to go with your morning cup of joe, light up their Cinnabon candle next!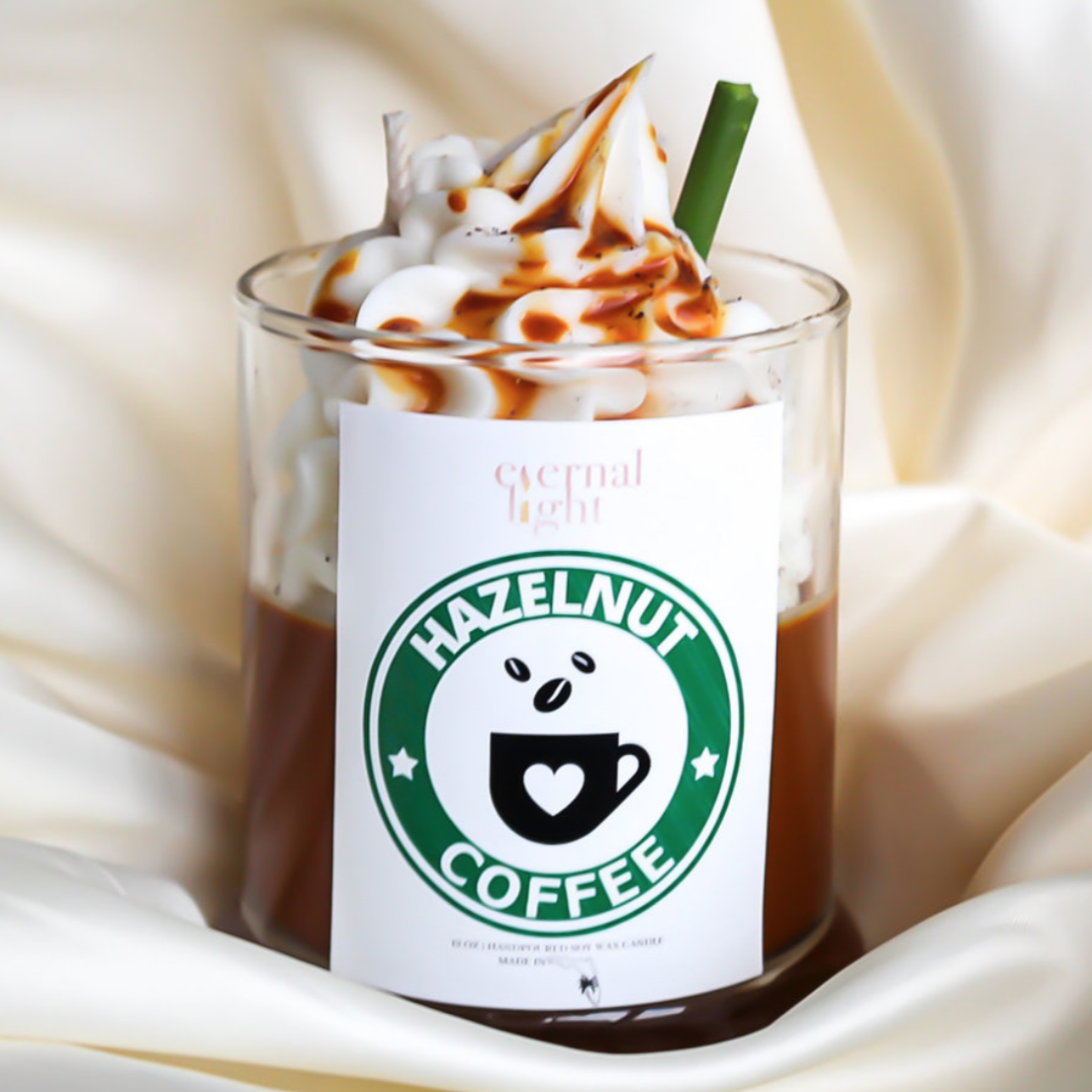 Ginger + Amber
Aya Paper Co., a Black-owned sustainably conscious stationery brand, is best known for its Manifestation and Intention Journals. The brand also houses candles including "Embrace," which is 100% Vegan, recyclable and eco-friendly. Made with all-natural soy wax, the candle has notes of ginger and amber perfect for the holiday season.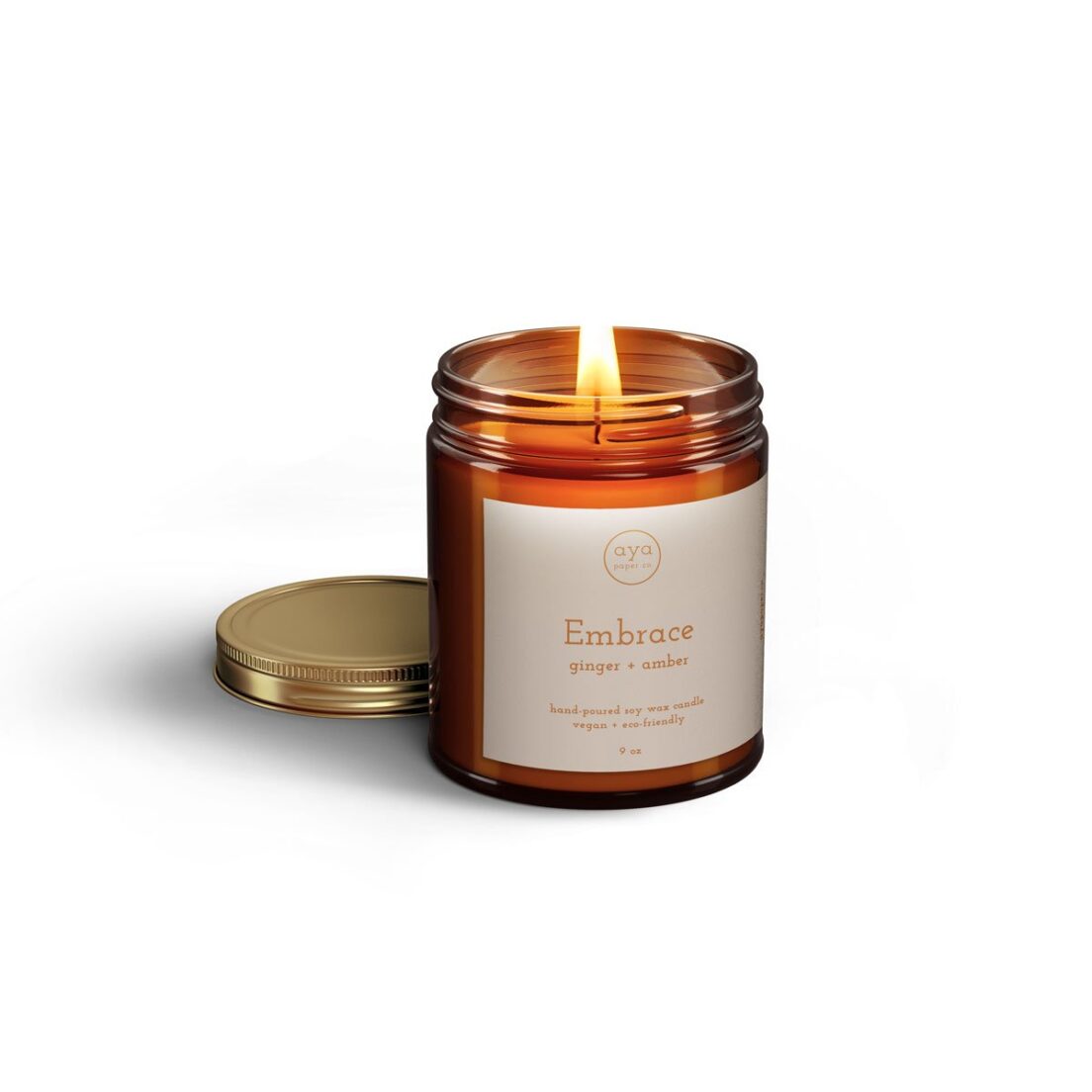 Brown Sugar
Owned by Shara Johnson, Àṣẹ Therapy is a self-care home and body brand including pillar candles and body products. Their Brown Sugar candle includes notes of vanilla, amber, bergamot, Persian clay, spice, and jasmine. The candle is described as a "beautiful balance between freshness and intimacy."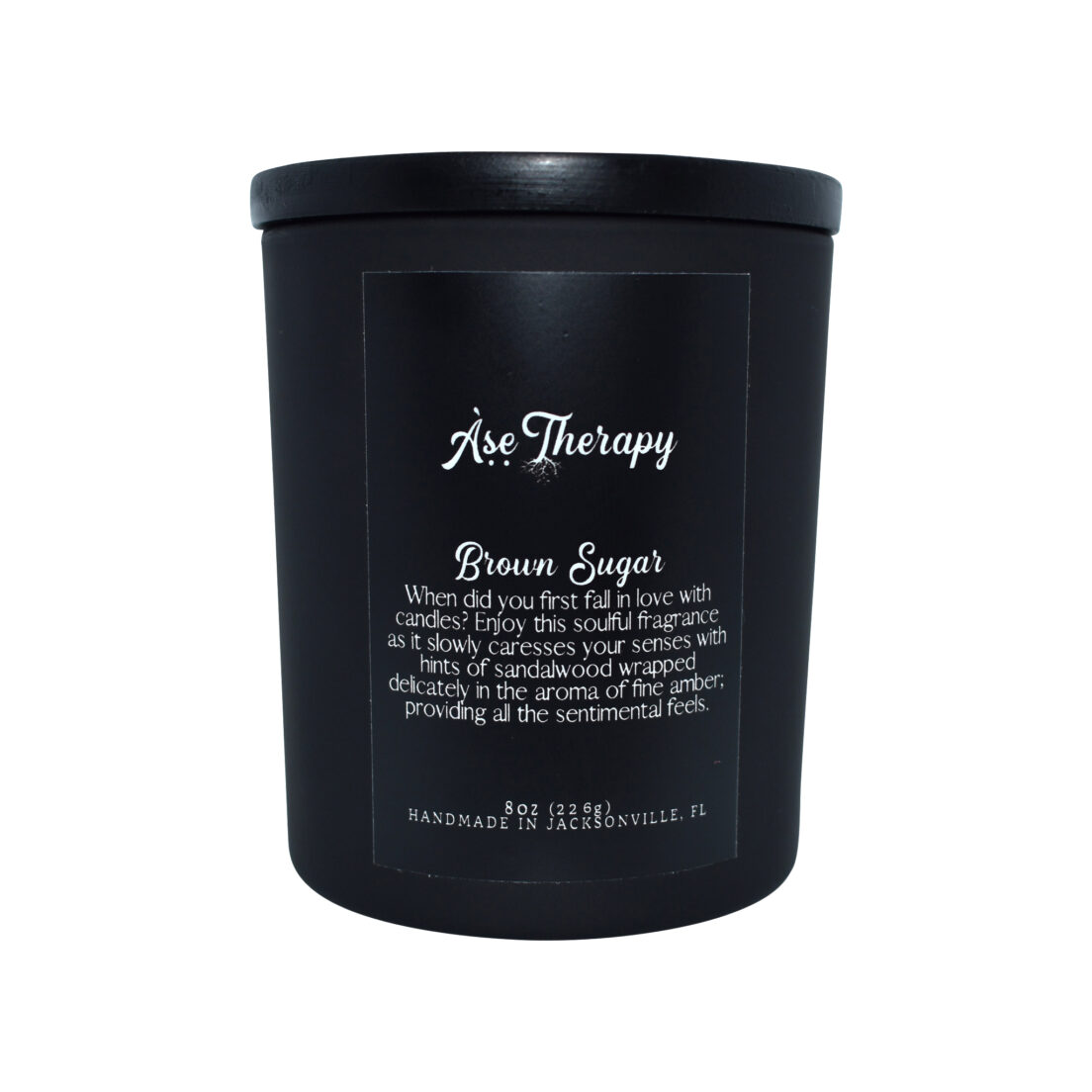 Photo Credit: FORVR Mood