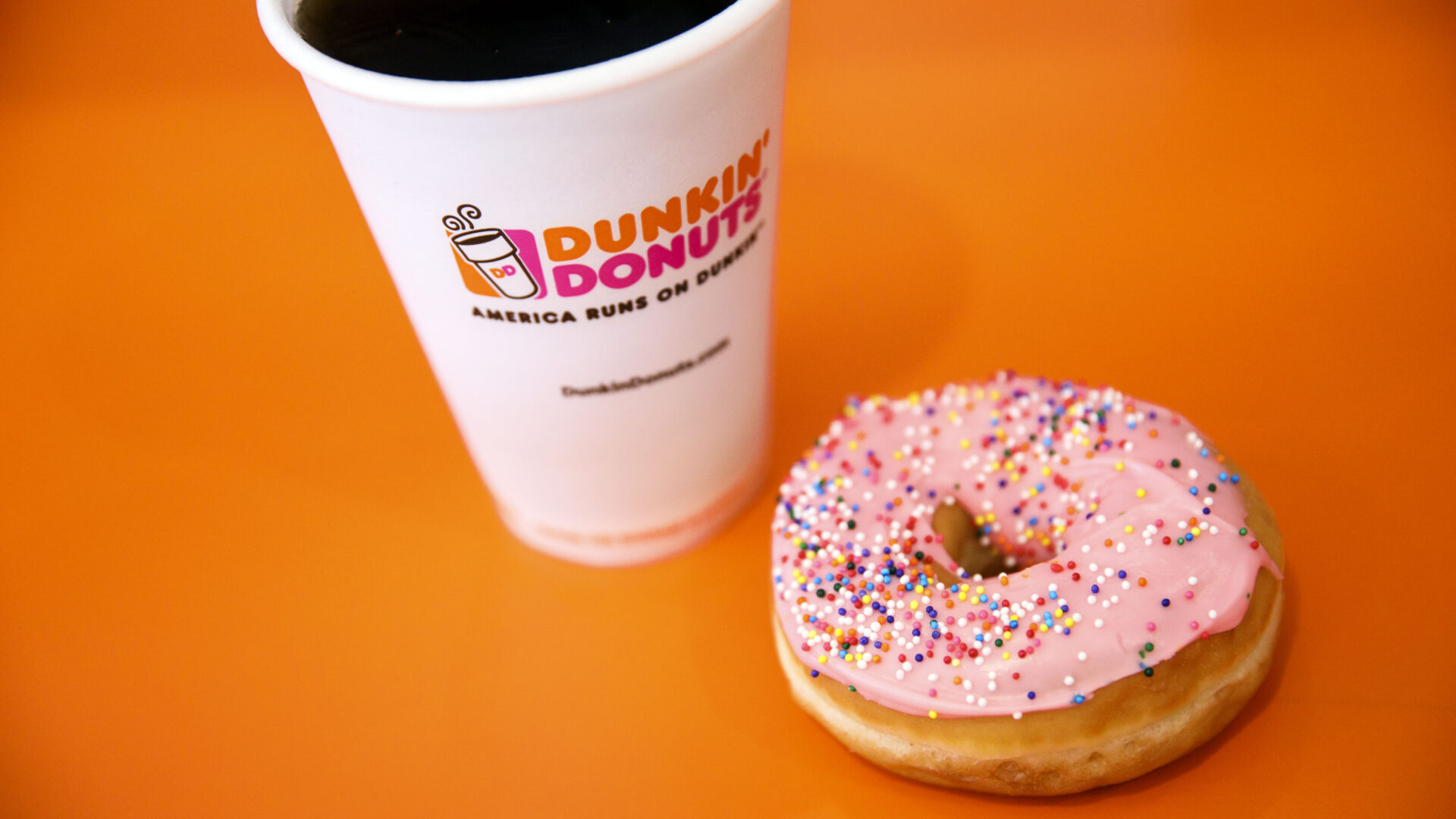 Here's How You Can Get A Free Cup Of Coffee From Dunkin' Donuts
Today is National Coffee Day. ☕️
Wedenesday, September 29, is National Coffee Day—or Wednesday, if you always need your daily dose of caffeine to get moving. In honor of the day, Dunkin' Donuts is offering a free medium iced or hot cup of joe to DD Perks members only. You must also make a purchase to receive the free medium order of coffee.
"The free medium hot or iced coffee includes Dunkin's Original Blend or Dunkin's Limited Batch Series coffees, 100% Guatemalan Hot Coffee or Dunkin' Midnight Hot Coffee," Dunkin Donuts said in a press release. Customers are also encouraged to try some of the fall treats, like a Pumpkin Donut, MUNCHKINS Donut Hole Treats, a Pumpkin Muffin or an Apple Cider Donut.
Check out our list of fall must-haves.
"We love our loyal DD Perks members, and what better way to say thank you than with a free coffee offer for National Coffee Day?" said Joanna Bonder, Director of Dunkin' Loyalty. "Be sure to sign up for DD Perks so you can enjoy this perk, and all of the amazing offers we provide our loyal members 365 days a year."
Grabbing some coffee and a sweet snack could be just what you need if Mercury Retrograde has you all frazzled and tired already.
How to Sign Up to Be a DD Perks Member
For anyone who isn't currently a DD Perks Member, you can still sign up to be one today and grab your free cup of coffee. You must first create an account either online or via the Dunkin' app. To assure you get your drink, order ahead on the Dunkin' app, scan your loyalty ID during checkout or pay with an enrolled Dunkin' Card.
Stipulations
You can't try to order the Nitro Cold Brew or Cold Brew as your free addition. You only get one free cup per order. Also, you can't use gift cards to make your mandatory purchase and the offer isn't valid on food delivery apps (Uber Eats, GrubHub, DoorDash etc.). You also can't use the guest order option on the Dunkin' app.