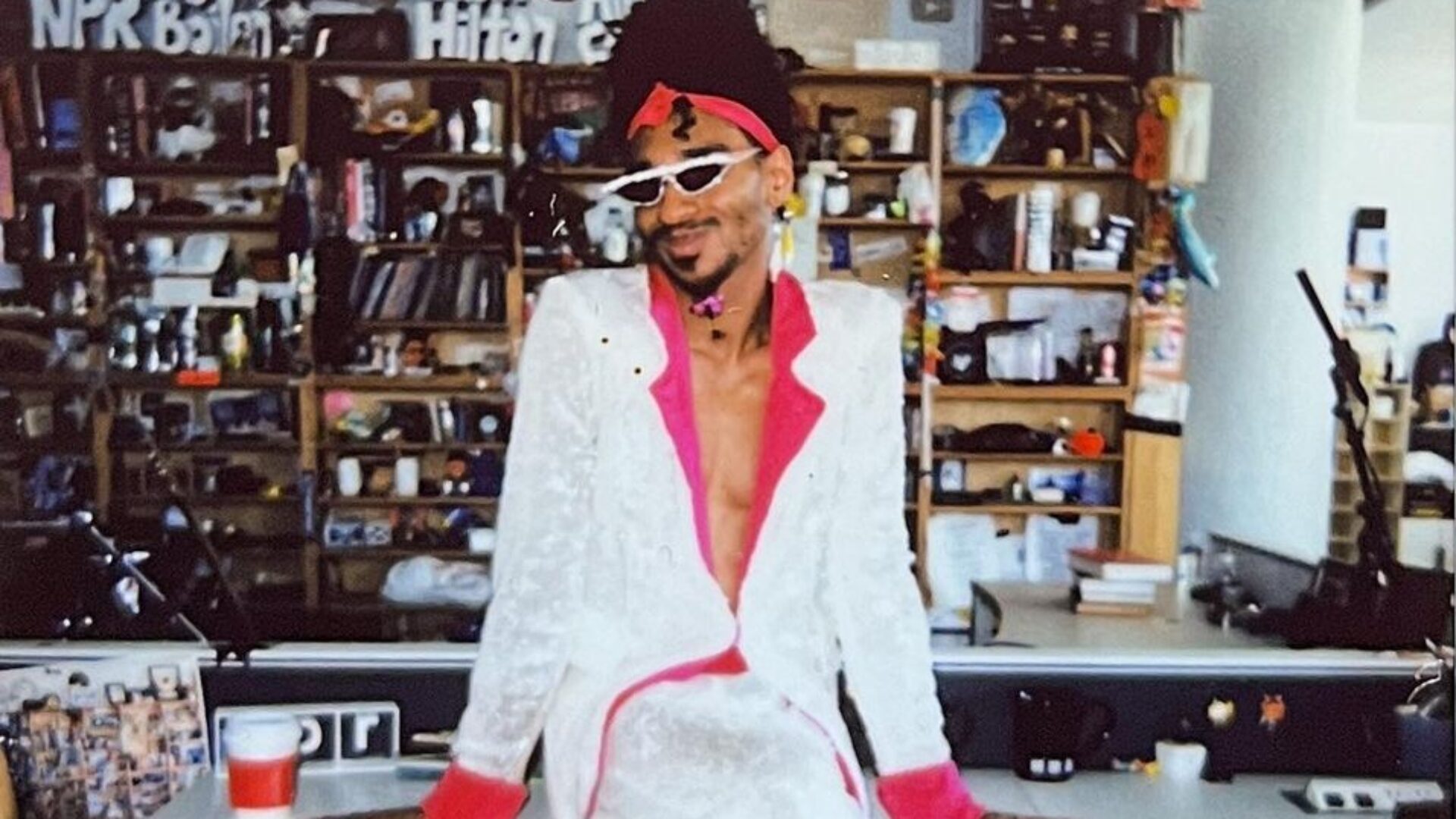 Rising R&B Star Durand Bernarr Shuts Down NPR Tiny Desk
The "Mango Butter" singer delivered a memorable performance alongside his proud family.
This past weekend, Twitter couldn't escape the impeccable vocals of one of R&B's rising sensations Durand Bernarr, also known as "your favorite cousin on your Daddy's side." Gracing the set of NPR's Tiny Desk, the Cleveland native delivered a viral-worthy performance, with his crew cosplayed as The Proud Family.
Read "14 Black Girl Singers That Prove R&B Is Alive And Well"
Easter eggs of Bernarr's road to the mainstream have been prevalent in the last decade. His entry-level stage in the early 2010s is a similar story to fellow now-known acts like Chloe x Halle and Tori Kelly, starting off posting covers to hit songs on You Tube. His one shot came from a compilation tape titled The Stepson Of Erykah Badu, where he sang his renditions of Badu's popular tracks, gained her attention and earned him a spot as Badu's background vocalist. Fast forward to 2019, he made it to the top three on BET's competition series The Next Big Thing, garnered popularity from being a guest on the Terrell Show, and headlined his first tour in 2023 named after his latest album, The Wanderlust. 
His journey has led to an acclaimed milestone for an artist, taking on the Tiny Desk stage. Styled to resemble Uncle Bobby from the Proud Family, Bernarr flaunted a shimmery silver suit with hot pink flaps and curly permed updo setting an inviting family-like tone for his show, as he opens his set with the jazz-induced track "Leveled." High and low notes and runs mesmerize listeners as he performs his fan-favorite songs "Mango Butter" and "STUCK." However, what caught Twitter's attention was the Mariah Carey pitched sounds of his "Sam's Vibe" track forcing society to bring forth his flowers. 
The perfect mix of funky, groovy, jazzy, and upbeat tempo Bernarr is multifaceted, covering all subgenres within the R&B landscape. "I'm not meant to be understood," he tells Tiny Desk. "I'm meant to be experienced."
Read "Here's Why Usher's Tiny Desk Performance Is A Viral Sensation"
Scroll ahead and enjoy Durand Bernarr's flawlessly executed Tiny Desk by NPR.