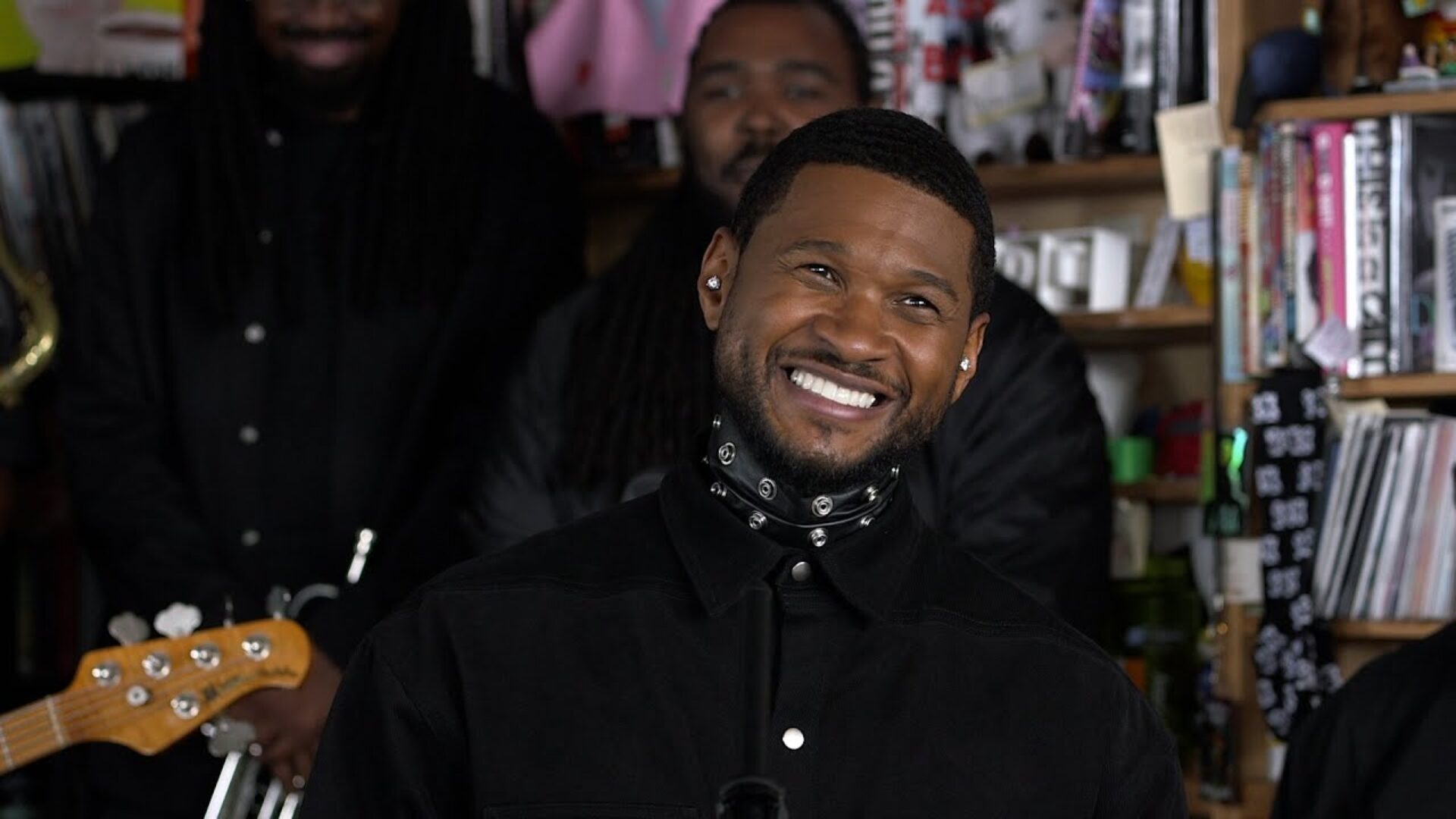 Here's Why Usher's Tiny Desk Performance Is A Viral Sensation
His Tiny Desk Concert series has received over 4.7 million views on YouTube.
There is no disputing that Usher is an R&B legend. The artist has been a mainstay in the music industry for decades. Over the years, he has topped the charts with each album release, has collaborated with some of the most prominent artists in the music industry, and has explored a wide variety of musical genres – from club bangers to classic R&B tracks.
Once again, Usher is serving us vocals, talent, and soul. On June 30, the singer performed six songs as part of NPR's Tiny Desk Concert. He was joined in an intimate setting at NPR's office desk by musicians and background singers in a performance of "You Make Me Wanna…," "Superstar," "U Don't Have to Call," "Nice & Slow," "Confessions Part II" and "My Way."
For the occasion, Usher paid tribute to his love of music. Musicians, background singers and himself formed one to deliver a memorable performance celebrating music before anything else.
"Usher showed so much love to his band and background singers on NPR. Eric [Bellinger] & Vedo sounded so good. A viiibe!" tweeted a fan in reaction to the performance. "Usher seems like such a genuinely NICE person. Honestly, he makes this music game look wayyyy easier than it actually is. 30 years in this business is no easy feat. Talent. Taste. Temerity. These are the markings of an undisputed legend," commented another.
If you're on Twitter, chances are you've come across Usher's "Watch this" meme.
After Usher's Tiny Desk Concert, Billboard announced that his song, "Confessions," has re-entered the Billboard 200 chart. And if this wasn't enough of a testament to how successful Usher's performance was, memes started circulating online quickly after it aired.
If Usher's Tiny Desk performance left you wanting for more, you are in luck. Usher recently dropped "Good Luck," a song and music video in collaboration with ESSENCE Festival of Culture performers City Girls. The singer is also getting ready to kick off his new residency in Las Vegas, Nevada.
Watch Usher's Tiny Desk Concert below:
Photo Credit: Usher, photo by Bob Boilen/NPR