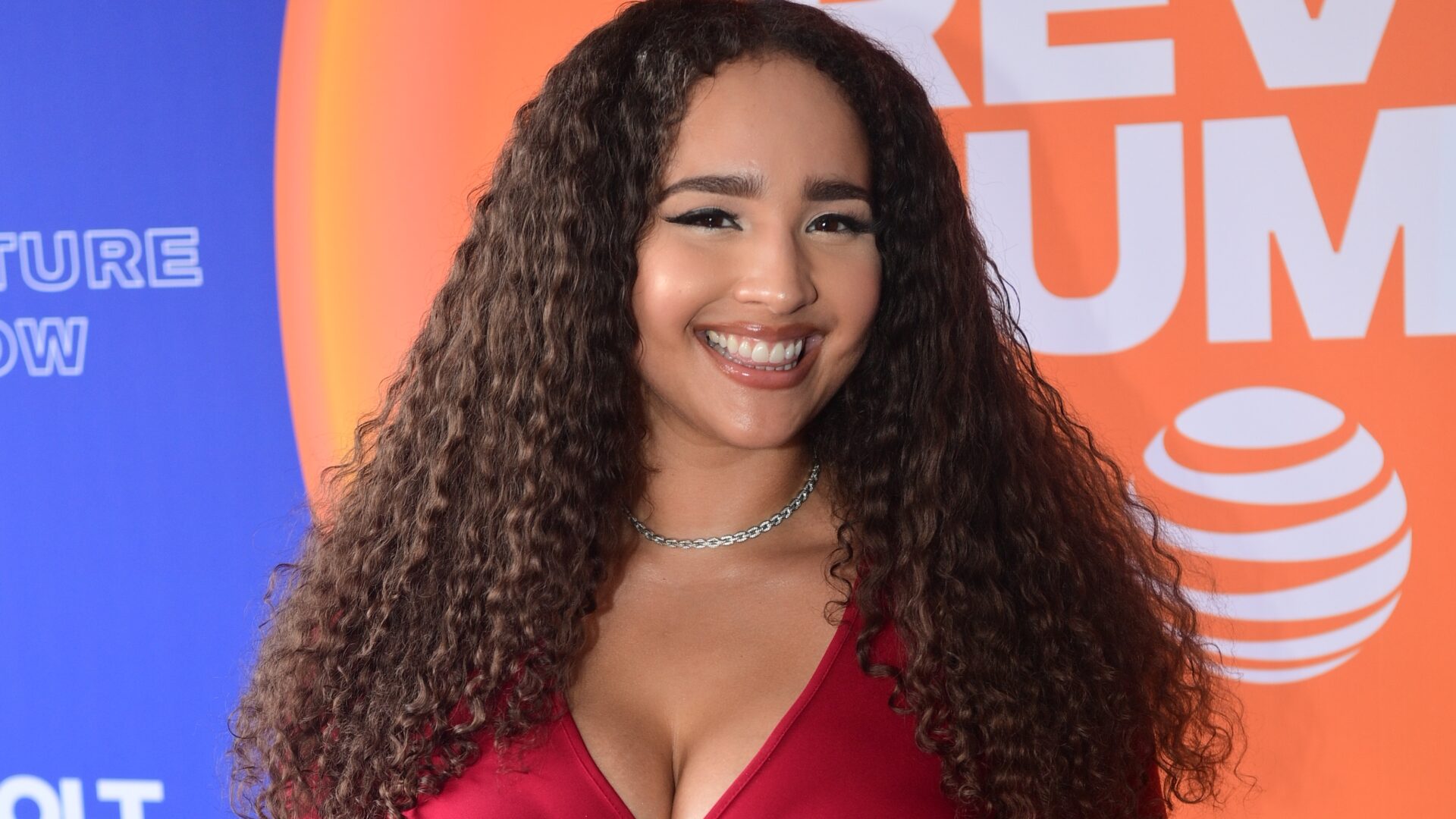 How 'Black Girl Stuff' Host Demetria Obilor Is Teaching Gen-Z'ers To Own Their Voice
The Revolt host discussed the importance of women empowerment, social justice, and storytelling.
For Demetria Obilor, using your voice is something she always pushed for in storytelling. The 31-year-old knew the importance of speaking for people and communities that did not have the platform to speak for themselves. As a millennial woman in media, Obilor wants to be that shoulder for Gen-Z Black young women and girls to lean on – hence how REVOLT's new Black Girl Stuff was in perfect alignment with her goals. She makes up the quartet of hosts consisting of herself with Tori Brixx, Brii Renee, and Akilah Ffriend alongside correspondent Kennedy Rue.
Created by Monique Chenault, president of REVOLT Black News Production, the show represents the candid conversations between millennials and Gen Zers that deliver insight into a variety of topics, whether about getting "flewed out," social justice, or colorism. "[Chenault] is a visionary in this business, and Revolt had been on my radar for quite some time because it's an organization that truly encourages your unadulterated purest voice," Obilor told Essence GU.
Coming from a hard news background, Obilor knows what it means to handle stories with care. Using her voice in Black Girl Stuff allowed her to balance severe and social media topics that may have a deeper meaning. She noticed the gap in content that catered toward Gen Zers and daytime television. Black Girl Stuff keeps its finger on the pulse of current events and gives both the hosts and the audience a chance to gain new perspectives about themselves every day.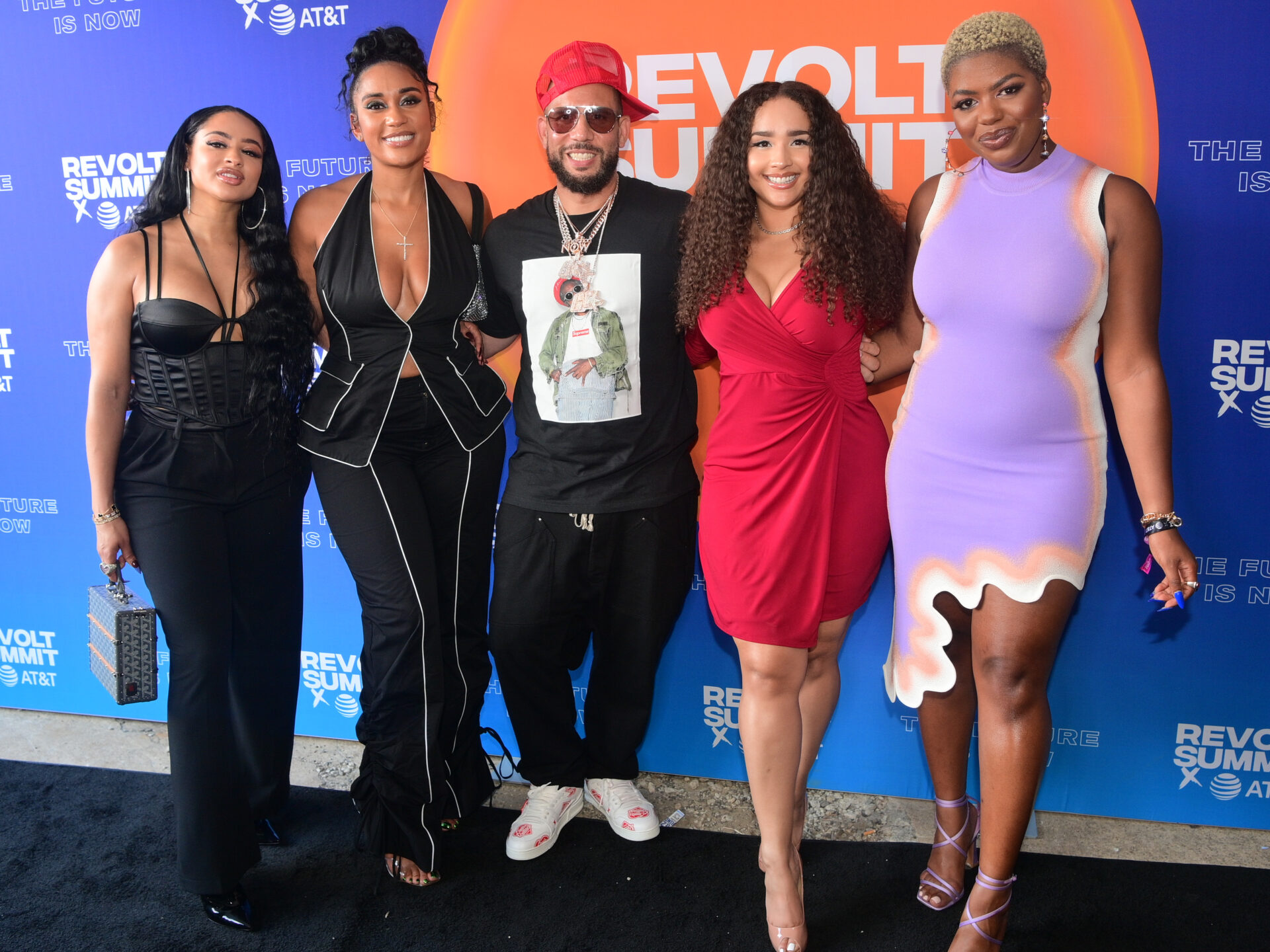 ATLANTA, GA – SEPTEMBER 25: Tori Brixx, Brii Renee, Dj Drama, Demetria Obilor, and Akilah Ffriend attend 2022 Revolt Summit at 787 Windsor on September 25, 2022 in Atlanta, Georgia.(Photo by Prince Williams/Wireimage)
"You don't often see a product on television talking about subjects [from] that millennial and Gen Z demographic, and that's what makes this show especially unique," she said.
Through hot topics, the hosts discuss girl code in episode three, which stemmed from the hit show Rap Sh!t on HBO Max. Obilor shared what she learned about friendship in her personal life and how she protects her peace. "You should be cautious about the people you let into your life," she continued. "Put your mental health first and hold people accountable for what they take from your life."
Throughout the show, the hosts can pull from their personal lives. In the fourth episode, titled "Colorism Has Many Shades Of Prejudice In Entertainment," the hosts addressed themselves during the show's "In The Comments" segment, discussing the backlash of the cast having only one dark-skinned host.
"Historically, the media has cherry-picked lighter complexioned individuals to represent Black people [as] a whole and has made it seem that dark skin is undesirable and that couldn't be further from the truth," Obilor said on the episode. "I don't pretend to think that my voice is the voice of all Black people, but I am a Black woman who stands up for our issues, equality, and fights for justice."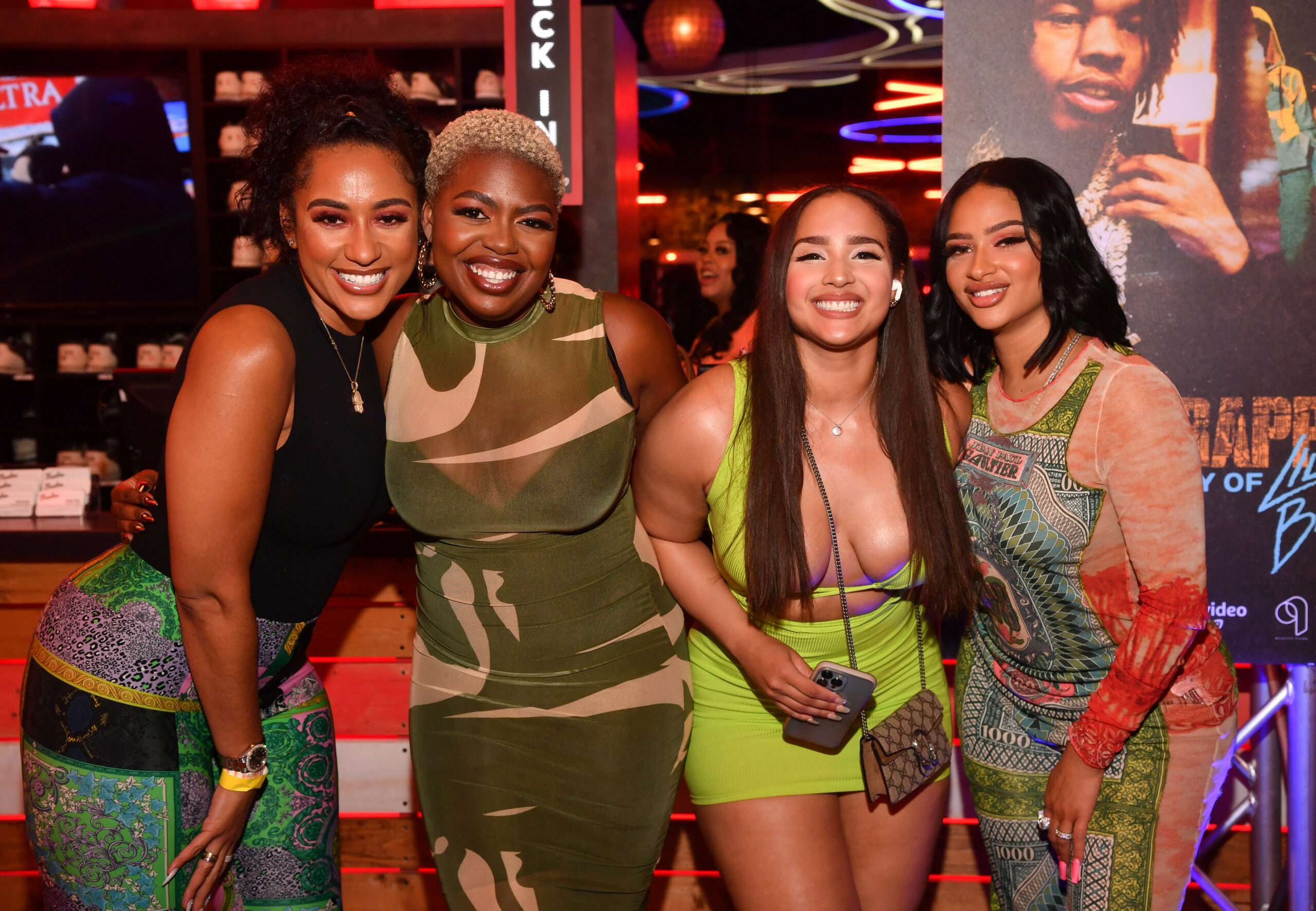 ATLANTA, GA – AUGUST 25: Brii Renee, Akilah Ffriend, Demetria Obilor, and Tori Brixx attend "Untrapped: The Story Of Lil Baby" After Party at Bowlero Atlantic Station on August 25, 2022 in Atlanta, Georgia. (Photo by Prince Williams/Wireimage)
With conversations around such topics taking place, a safer space is being created online through the show's platform. "I think it's important to have people who are still in touch and empathetic to others' needs," she continued.
Through the show's space, Obilor's passion illustrates to younger Black women how to unapologetically use their voice and be themselves, especially in media. "My professors at the University of Kansas told me that if I ever wanted to be a news anchor, I would never be able to wear my hair curly," she said. "It turns out I did. Do you know why? Because I didn't put myself in that kind of a box."
Obilor has hopes that the next generation will be fearless about owning their authenticity and seeing the value in what they bring to the table. Through her forceful nature in maneuvering the industry, she has remained full of gratitude that she has a platform for other young women in media to gain inspiration.
Photo Credit: ATLANTA, GA – SEPTEMBER 25: Demetria Obilor attends 2022 Revolt Summit at 787 Windsor on September 25, 2022 in Atlanta, Georgia.(Photo by Prince Williams/Wireimage)
About Kenyatta: Kenyatta Victoria is an entertainment and culture reporter passionate about music, pop culture, and marginalized stories. She has bylines in publications such as Chicago Reader, INSIDER, Girls United, TransLash Media, and the Chicago Tribune