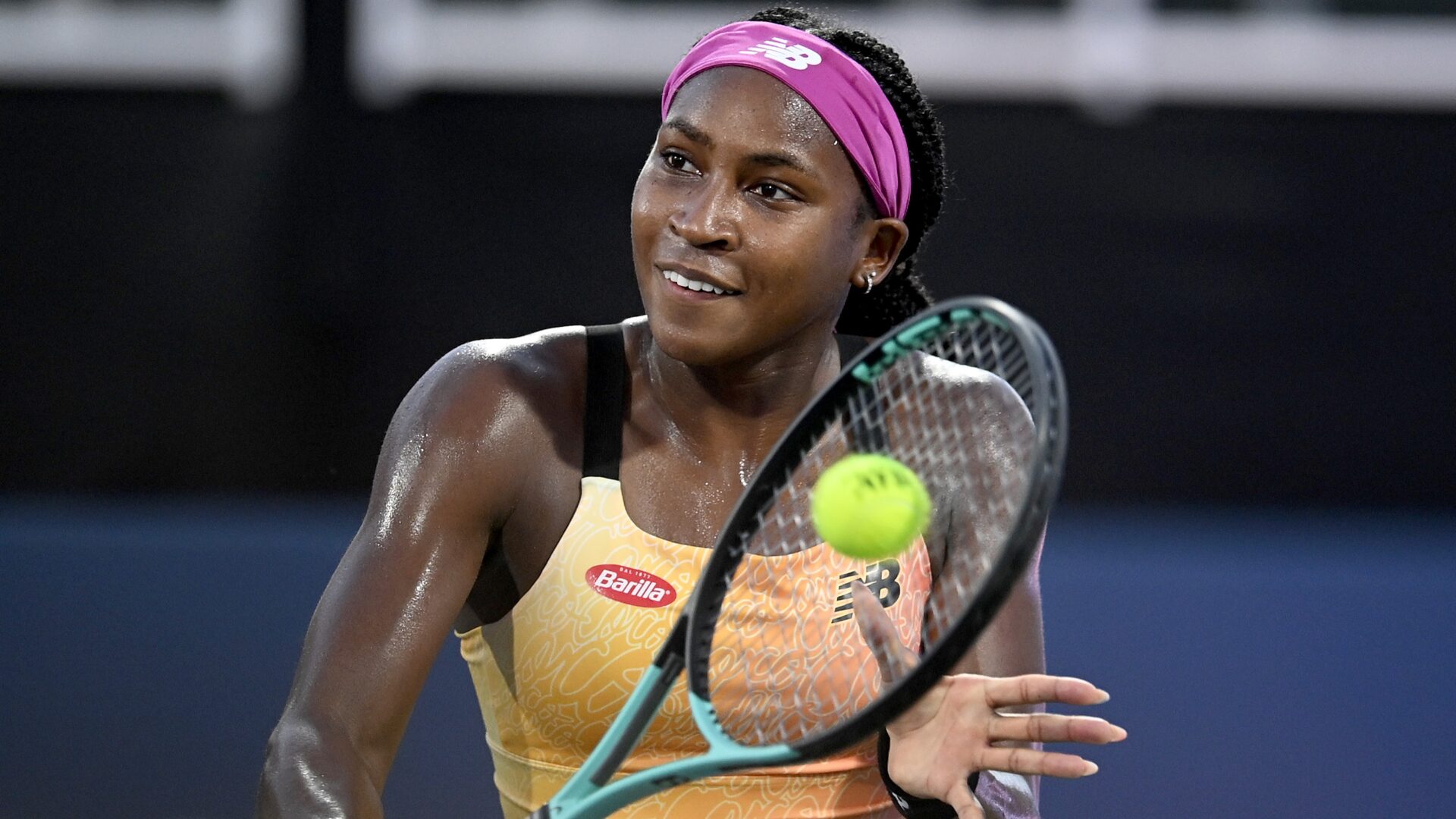 Coco Gauff Unveils New Balance Signature Tennis Shoe At 2022 Atlanta Open
She is the first female tennis player to have her own signature shoe.
Coco Gauff debuted a new tennis shoe in collaboration with New Balance. This isn't the 18-year-old's first time collaborating with the brand since she signed an endorsement deal back in 2018. This time around though, Gauff is unveiling her own signature shoe – which she helped design from start to finish. She is the first female tennis player to have a signature shoe of her own.
"It's an absolute dream come true to be able to put my stamp on this sport with New Balance and hopefully inspire generations to come," Gauff told Forbes. "I am really excited to see how people wear this shoe, on and off the court."
Gauff unveiled a first look at the shoe during her set at the 2022 Atlanta Open on July 24. The Coco CG1 blends 90s sportswear and basketball-inspired silhouettes with modern technology geared towards tennis players.
"There's just something freeing about the color palettes and blending of styles in that era that has always stood out to me," Gauff added. "I love putting a modern spin on those '90s elements and it's cool to see it coming back with my generation in so many ways."
The signature sneaker has been two years in the making, with Gauff participating in vision meetings with New Balance's designers and testing the shoe on the court. The Coco CG1 is also one of the first retail-accessible tennis shoes to feature a carbon fiber plate.
"This style," Gauff told Forbes, "was meant to offer the best in tennis technology but be able to be worn off court as well. Popularity would be great, but I'm really hoping it can encourage kids to strive to be their best in whatever they love on and off the court."
Gauff made sure to include personal touches to her design. Her signature was added on the tongue of the shoe, as well as the coordinates to Pompey Park, where she grew up playing tennis. A basketball and track spike were added to represent her parent's collegiate sports and the pair includes a quote from her father, Corey Gauff, reading "You can change the world with your racket." Gauff also shared that her personal model includes her brother's names on the shoelaces for the last thing she sees before stepping onto the court.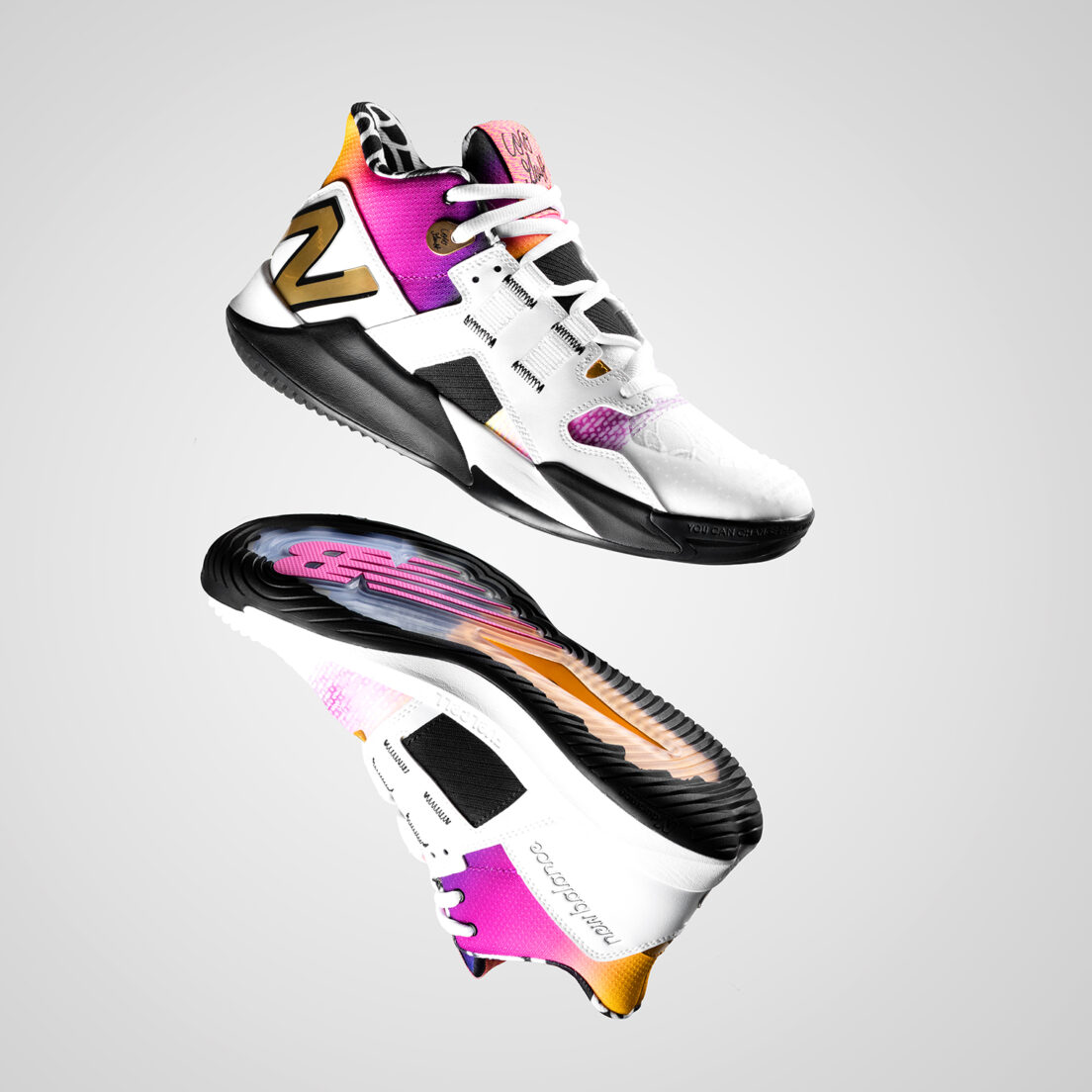 The Coco CG1 is launching as a unisex shoe on August 26 at 12 a.m. EST. It will retail for $169.99 on New Balance's website. Gauff's signature shoe isn't a one time collaboration. New colorways will be revealed into 2023.
"I'm beyond humbled by the opportunity to design a shoe," says Gauff, "so I may tear up just seeing it on people's feet."
Photo Credit: ATLANTA, GA – JULY 24: Coco Gauff competes during an exhibition match against Taylor Townsend at Atlantic Station on July 24, 2022 in Atlanta, Georgia. (Photo by Adam Hagy/Getty Images)