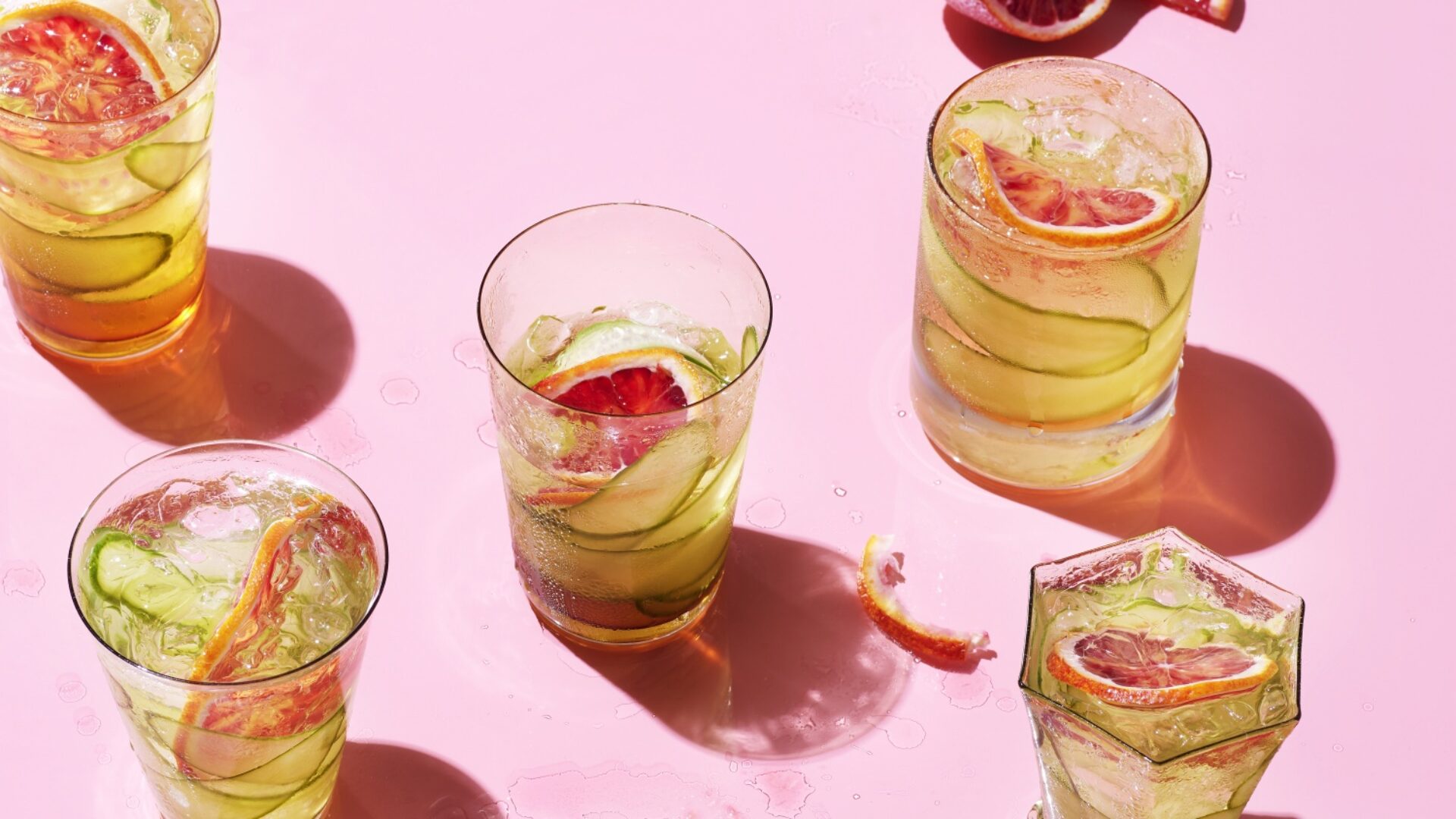 Dear Newly 21 Year Olds, Here's What To Order At The Bar
Get into these must-have cocktails
Turning 21 is a highlight for many young adults because now you're officially legal, and what's a better welcome than your first cocktail?
Your first drink matters and will be a memory you'll have for the rest of your life. It's also the beginning of figuring out what your signature liquor will be. Are you into fruity tastes like margaritas and lemon drops or dry vibes like Moscow mules and Hennessy? Your first drink, responsibly, sets the tone of what you'll likely order anytime you step into a bar, club or restaurant.
Whether you want a cocktail, a straight shot or a beer, we've got you covered on some of the best drinks to try when the clock strikes 12.
Frozen Margarita
One of the best entry-level drinks is a Margarita. Think of it as a spiked Sprite. A fusion of lemon and lime, or any fruit of your choice, and tequila blend together for a solid buzz. Plus, they're available as a frozen version which is similar to a slushy consistency but also packs the same punch.
Lemon Drop Martini
If you're an aesthetic junky and want your first drink to be as Instagram-worthy as your outfit, ordering a Lemon Drip is the way to go. Whether you're at a five-star restaurant, or hitting the club with your crew this sour yet sweet taste the lemon drop is the ultimate drink to try when heading out on the town for your 21st birthday because it's the perfect mixture that will have you feeling amazing at any function from the club to your favorite restaurant.
Rum Punch
For those of us who are in need of a vacay, but can't get to the Caribbean, head to the bar for a Rum Punch cocktail. This island-savvy drink mixes fresh and fruity flavors of pineapples, oranges and dark Rum to give you the right amount of lit for your birthday.
Moscow Mule
Moscow Mules are for the drinkers who are feeling edgy and risqué for their birthday. The blend of vodka, ginger beer and lime juice makes for a more mature-tasting beverage that fully welcomes you into adulthood.
Long Island Iced Tea
A long island iced tea is for the ones who are ready for a memorable night as the infusion of juice and liquor goes down smoothly making you forget that you're having a cocktail. This drink serves as a rite of passage cocktail for those who are looking for a good time on their special day.
Adios
Are you looking for a drink that'll have you here for a good time not a long time? Then the Adios cocktail is made just for you. With a blend of Vodka, Rum, Tequila, Gin and more you're bound to have an unforgettable turn-up after drinking a couple of rounds of this drink.
About Kenyatta: Clark Atlanta University and Medill School alumna Kenyatta Victoria is the Girls United writer covering everything from news, pop culture, lifestyle, and investigative stories. When not reporting, she's diving deep into her curated playlists or binging her favorite comfort shows.