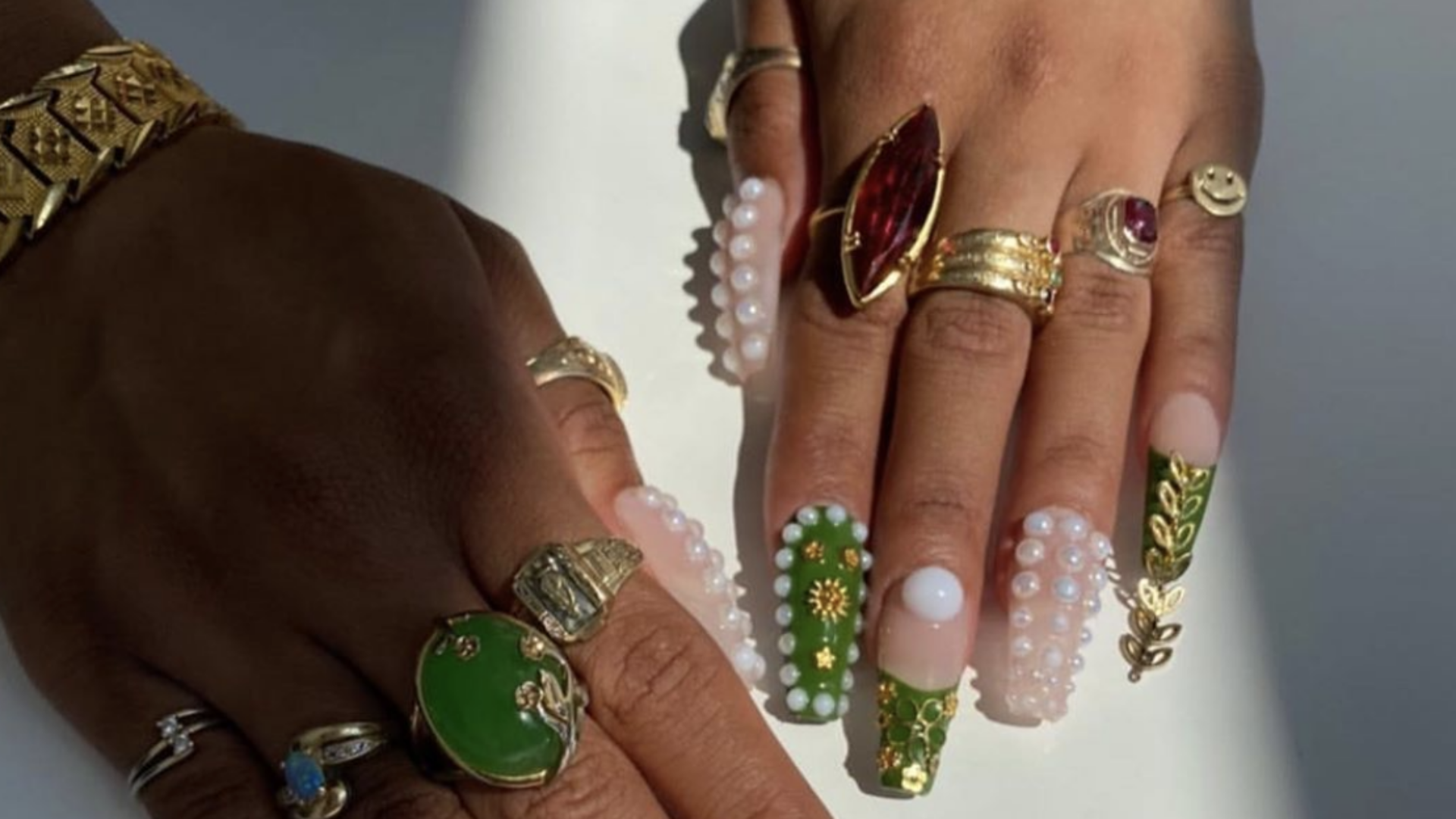 These Cocktail Rings Are Perfect For A '90s-Inspired Vibe
One of my favorite Black fashion trends to recreate is wearing multiple gold rings on one hand. I feel regal whenever I fill my hands with gems and jewels and I totally understand why my old school aunties did it too. But sometimes when I'm rocking updated versions of this look, I don't always know what style of ring to go for. Thankfully, Pharaoun has a great selection of cocktail rings to choose from so I can step out in style.
"Worn on the right hand and not the left, a cocktail ring represents your relationship with no one other than yourself," wrote Sergio Andrés Mendoza on Pharaoun's site. "The cocktail ring is your ring, and I want your ring to remind you of your favorite version of yourself."
When we think of more modern iterations of this look, Instagram stars like Alani Figuroa (better known as "wuzg00d") take the cake. Recently, she's been rocking Pharaoun for the multi-ring facet of her ensembles. The jewelry line wants to help others get behind this trend too, by offering affordable, yet fab, rings. "From monochromatic looks to over the top color, a cocktail ring is the unexpected accessory to take your look to the next level," the brand's rep said in an email.
All of Pharaoun's rings come in a number of shapes, sizes and colors and the best part is, they're all under $200.
Shop Pharaoun's cocktail rings here.
Photo credit: Instagram