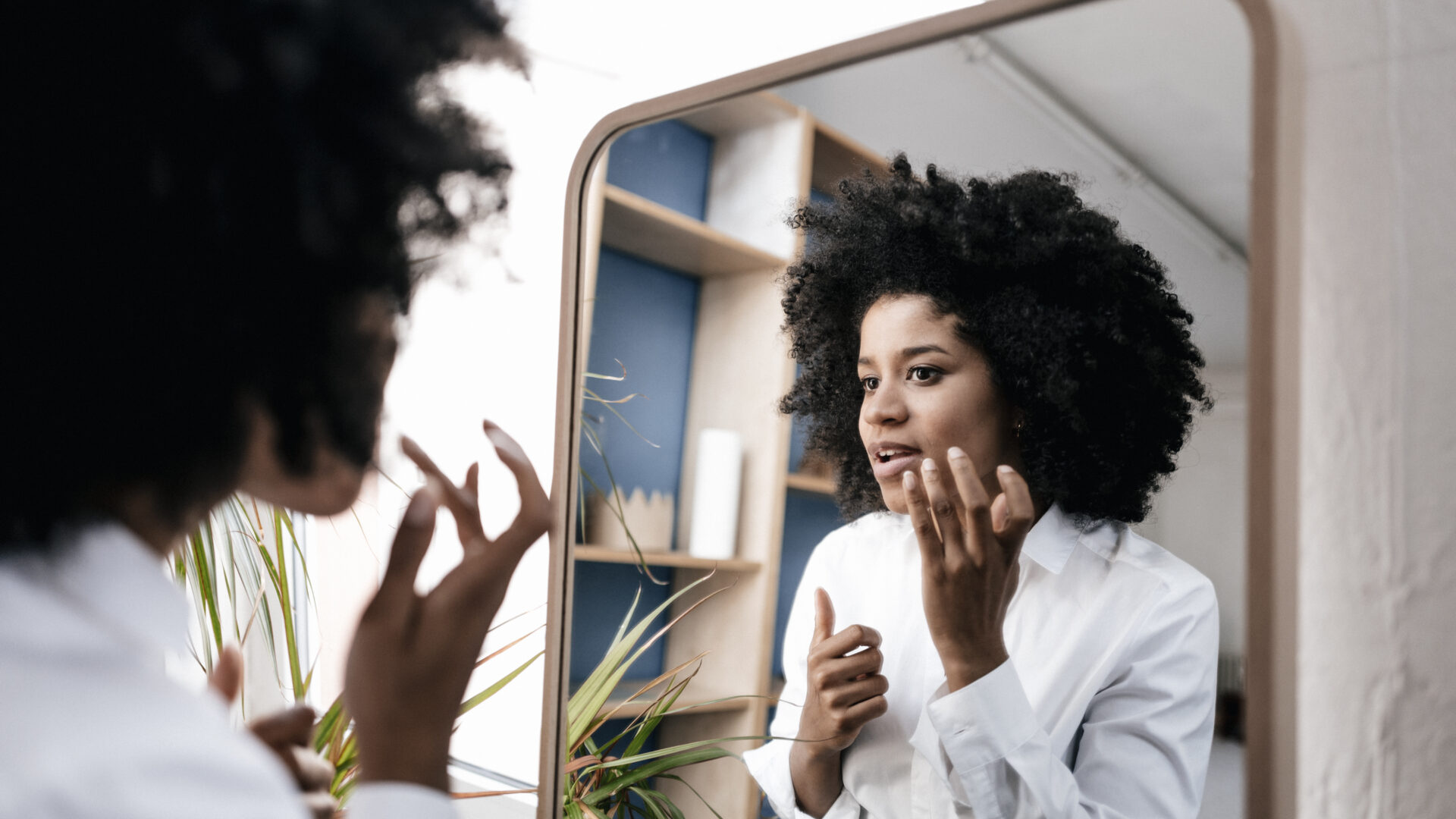 Clean Beauty Brands To Try According To Your Venus Sign
Clean beauty brands emphasize the importance of paying attention to what we put in our bodies.
While we strive to become more health conscious about the things that we consume in our bodies, many of us find it hard to find beauty products that can match the same organic goals that we try to implement in our everyday lives.
Just like we eat a salad instead of takeout, we should know if our favorite beauty brands follow the same memo. However, did you know you determine your favorite clean beauty products by looking at your zodiac?
Venus, representing the planet of beauty, guides us toward fashion and can help us find the perfect combination for our skin and beauty collection. Clean beauty products can be determined by beauty brands advertising their products as organic, non-toxic, and plant-based. Unfortunately, due to the high volume of popularity, it has become almost impossible to decipher which product contains harmful ingredients.
Suppose a beauty brand categorizes its makeup as a clean beauty product. In that case, they are indirectly saying that its product is free of 15 primary ingredients found in non-organic beauty products, which are parabens, phthalates, sodium lauryl sulfate or sodium laureth sulfate, cyclic silicones, polyethylene or polypropylene (microbeads), aluminum salts, formaldehyde, hydroquinone, PEGs, triclosan, talc, mineral oil, petrolatum, formaldehyde, and toluene.
Now that all of the technical stuff is out of the way narrow down some of your favorite clean beauty products and see how they match your zodiac sign.
Read "Top Beauty Trends For Spring and Summer 2023"
Capricorn: Glow Recipe & Poundcake
As a Capricorn Venus, it is only fitting to create your own lane. Poundcake is the perfect match for those who understand that if you get left out, you better stand out. Poundcake's mission is to ensure a lip shade for every lip and skin tone. Their creme-matte lipstick ensures that no one is left behind and everyone looks fabulous. In addition to Capricorn's need to be luxurious, Glow Recipe prioritizes its beauty products to contain antioxidant-rich fruit extract that gives your skin an ever-lasting glow. Glow Recipe has fruits from papaya to watermelon that will have you throw away some of your favorite middle school skincare products and transition into something that will elevate your lifestyle.
Aquarius: Youth To The People
In true Aquarius fashion, you may aspire to be different and use unconventional methods to achieve the best results. Well, Youth To The People follows that motto to the grid, using superfood plant extracts and innovative science to create the perfect combination of hydration and cures hyperpigmentation. With their ashwagandha adaptogens implemented in their products, it also helps battle stress and releases calming herbs in their mists. This matches the zen vibe that Aquarius Venus' exude in their personality.
Pisces: Fenty Skin & Tatcha
You thought I would mention a Pisces' Venus and not mention one of the Queens- Rihanna and her Fenty Skin. This rich, creamy skincare line blesses us with top-tier ingredients such as Hyaluronic Acid, Baobab Oil, Caffeine, Niacinamide, and Illipe Butter. These products are all you need to get your skin to glow in the morning and at night. Along with Fenty, Tatcha is known for its dewy hydration products. From exfoliation to moisturizing, Tatcha guides us through holistic skincare that caters to healthy-looking skin.
Aries: Kosas & RMS Beauty
Although Aries Venus' can appear challenging, they are as sensitive as a Cancer deep down. Kosas is one of the top skincare lines that cater to sensitive skin, and it's a perfect fit. Kosas introduces us to AHAs and tropical fruit enzymes that fight blemishes and unclog pores. With its gentle hint of Jasmine and Vanilla, their AHA blend brightens and exfoliates the skin with a soft touch. RMS Beauty takes clean beauty products up a notch with its raw, wildcrafted ingredients. Just like Aries Venus, RMS Beauty covers every area of beauty, like a girl's best friend.
Taurus: Topicals & MILK Makeup
As a Taurus Venus, you may want to nurture those that seemed misunderstood or not catered to adequately. Topicals target their skincare line towards those with hyperpigmentation and dry skin. Their caffeine eye masks allow the skin to get proper hydration and decrease puffiness around the eye area. Taurus Venus' crave variety in their selections, and MILK Makeup gives the cosmetic freedom to choose a blush for every wardrobe change you need.
Gemini: LIVE TINTED & The Lip Bar
Gemini Venus' are known for their vibrant and loud personalities. LIVE TINTED allows no skin tone to be unnoticed with their variety of beauty products. LIVE TINTED embodies the sentiment that everybody needs to be celebrated with its universal shades and enriching skincare formulas. The Lip Bar's infamous Blush and Bronzer duo reminds me of the duality of Gemini and their beauty line's overall goal is to target those that rely on minimal effort towards their beauty routine.
Cancer: Tower28 & Glossier
Cancer Venus' tend to be sensitive and sometimes may need some extra TLC. Tower28 lets us all know that it is okay to be sensitive and fabulous. This beauty product ranges from cream contour to tinted lip balm, as it provides moisture and color. Glossier caters to everybody's skin; their oil serums are filled with minerals that will leave your skin brightened and hydrated.
Leo: Cay Skin & HUDA Beauty
Leo Venus' often takes up the spotlight and makes their own way. This skincare line is no different with its specialized ingredients, such as Sea Moss, which contains 90% of the minerals your body needs. Cay Skin ensures that our skin will stay hydrated and protects us from inflammation while retaining moisture. HUDA Beauty is known for being one of the top competitors in the makeup industry due to its variety of textured eyeshadow palettes their liquid lipsticks. HUDA Beauty will have you looking red carpet ready, just like a Leo Venus.
Virgo: Tarte & MERIT
Virgo Venus' has an earthy and minimalistic approach to life. Tarte Cosmetic ensures us their elite skincare line contains natural ingredients such as Amazonian Clay, Prickly Pear, and Algae. These high-performance naturals cater to those that require more hydrated beauty products. MERIT is another beauty brand that emphasizes minimalist beauty. MERIT provides instantly plump and hydrated skin with its luxurious instant glow serum.
Libra: ILIA & About Face Beauty
Libras are often associated with balancing the scales of life. ILIA likes to live up to that mantra as they embark on beauty products that cater to every skin tone and condition. Whether you want a soft or bold look, you can find everything you need with ILIA's skin serum foundation. This foundation has critical ingredients such as Aloe and Niacinamide that will guarantee hydrated skin after you wash off your makeup. About Face loves to make bold statements, and just like Libra Venus' they give us an assortment of colors with their Paint-It Matte Lip Color.
Scorpio: Ami Cole & Basma Beauty
Scorpio Venus' are known for their mysterious and alluring presence. Ami Cole dives into a skin tint foundation with its six flexible shades with skin-loving ingredients such as Pumpkin Seed and Hibiscus Extract. Their Lip Treatment Oil gives off a hint of color while nurturing the lips with its Baobab Seed Oil. If six shades sound too limiting, try BASMA Beauty and their 40 shades of foundation. This foundation caters to dry and sensitive skin as it contains ingredients that keep your makeup routine lightweight and helps keep you moisturized.
Sagittarius: Summer Fridays & Danessa Myricks Beauty
Sagittarius Venus can often be spontaneous and fly by the seams of their pants. They might love to dabble in color, but no matter what they are wearing, they will always stand out in a room. Summer Fridays are the perfect match-up for our flirty Sagittarius Venus. From their lip balm to body oil, Summer Fridays will make you feel good and better. Danessa Myricks Beauty is a testament that no matter who you are, there is always time to find your signature look. With her outreach in the makeup community, this beauty line makes sure that no one feels unloved or uncomfortable in their beauty. Doesn't that sound like a Sagittarius? 
Read "Here's What Designer Collection You Are According To Your Venus Sign"
Recently, retailers like Sephora, Ulta Beauty, and Target have shown their support for clean beauty products by providing a certified seal for products that proclaim they are organic and safe. Whether you are into skincare or makeup, you can find a way to make your skin beautifully made just for you.
About Amber: Amber Little is a writer, astrologist, and digital content creator. Bred in East Atlanta, she has used her Journalism degree from Georgia State University to educate others on the spiritual aspect of Astrology. Her overall goal is to show others that we are all connected through spirituality and that we are individually made special.