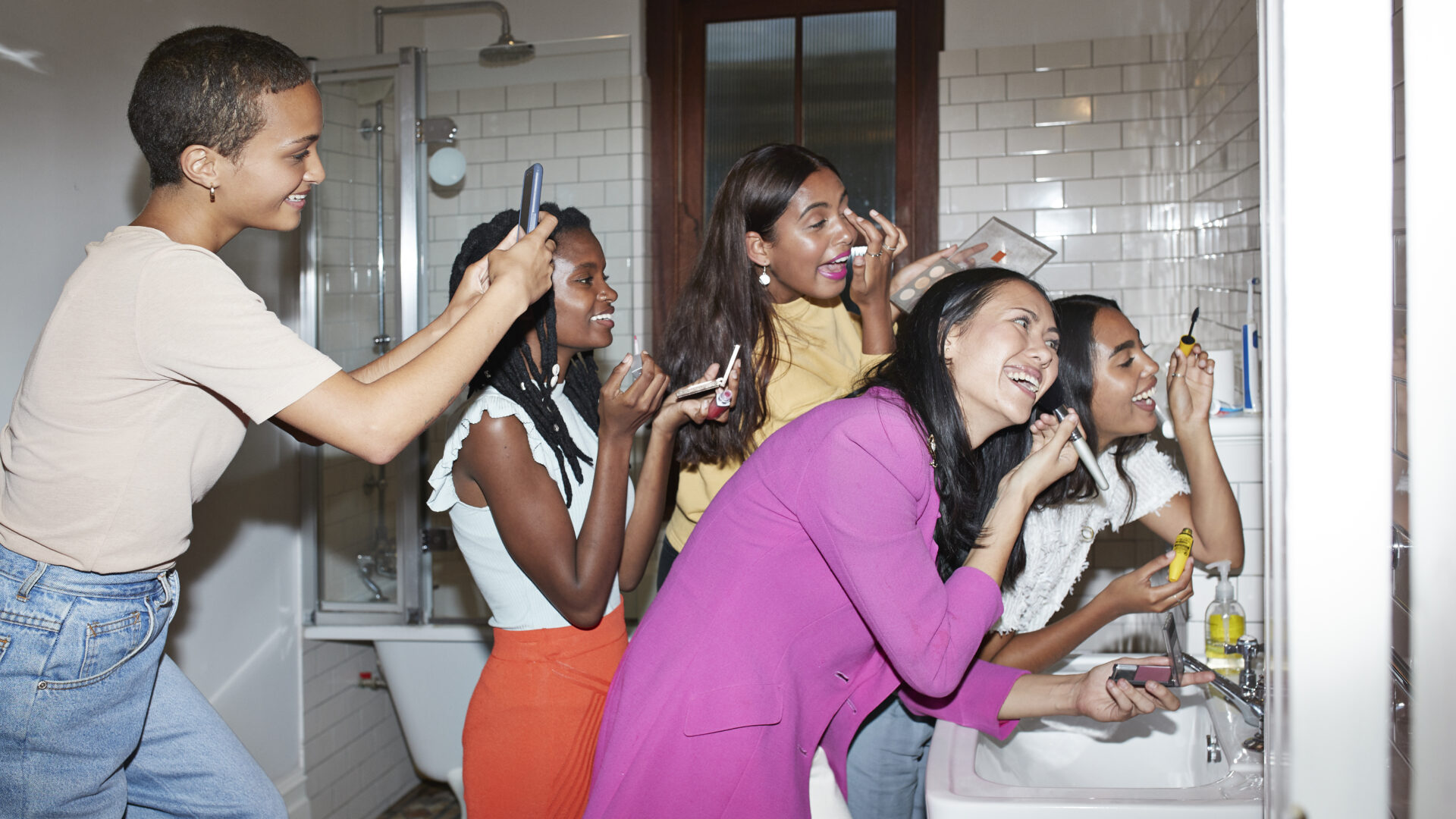 Top Beauty Trends For Spring And Summer 2023
From bleached brows to a healthy scalp, here are this season's beauty trends to obsess over.
Spring has sprung, which means we're all looking for a hot new way to freshen up our looks. No need to squander the internet to see what's trending, as we've checked in with the experts to find out what beauty trends we need to keep an eye on for spring/summer 2023.
A Brow-raiser

There have been plenty of brow trends that have transpired within the last few years, however one trend professional makeup artist Onome Ezekiel believes will have its moment this season is bleached and colored brows.
"This is a trend [that] has got the makeup community and even the everyday makeup lover experimenting with how light or nonexistent they [can make] their brows," says Ezekiel.
Read "TikTok Makeup Hacks Taking Over Our Timelines"
Ezekiel, who's the makeup artist for Nigerian singer Ayra Starr, suggests applying a dash of concealer over your brows or using colored pigments like Danessa Myricks Colorfix to achieve a bleached or colorful brow look without having to commit to the look.
Another popular brow trend to be on the lookout this season are straight brows. Tiara Willis, formerly known by her screen name "Makeup for Women of Color," says the traditional three-point eyebrow map is going away as beauty lovers obsess over more face-snatching looks.

"I'm seeing more people shave off the ends of their eyebrows and doing more of a straighter look because [it] really helps lift the face." She says this look is typically achieved through surgical eye lifts but the shaved brow trend will help lift their eye shape even more.
Blushing Baby Gworl
Gone are the days where Black women shied away from beautiful rosy cheeks. Let your inner child have some fun and pack on a bright pink or an eye-catching coral blush.

"Blush can be used in so many ways and one of my favorite ways to use it is to lift the cheekbones and also all over the temples into the crease of your eyes for an editorial effect and cohesive finish," says Ezekiel. "Whether glowy, satin, or matte, a bright blush is the way to go."
Skin Is Always In
To enhance your natural beauty, Willis, an esthetician who also popularized the two finger sunscreen rule, predicts that young Black women will be applying sunscreen more than usual this spring and summer. She also believes beauty treatments like hydrafacials and dermaplaning will grow in popularity for those looking to manage their hyperpigmentation this summer.
"In the spring/summer, you're not really supposed to do deep treatments like chemical peels, lasers, and micro-needling. I think we're definitely going to be seeing people do hydrating treatments that give a glow to the skin like HydraFacial's and dermaplaning."

Scalp game on 10
Whether you're rocking knotless goddess braids/locs, a natural looking sew-in and updo, or a good ol' lace front, one thing that we can all agree on prioritizing this season is our scalp. Popular hair oils like Mielle's Rosemary Mint Oil have been keeping the health of our scalp in order all season, however, if you're looking to kick your scalp game up a notch, Byrdie reports on scalp care with instructions on how to understand your scalp better.