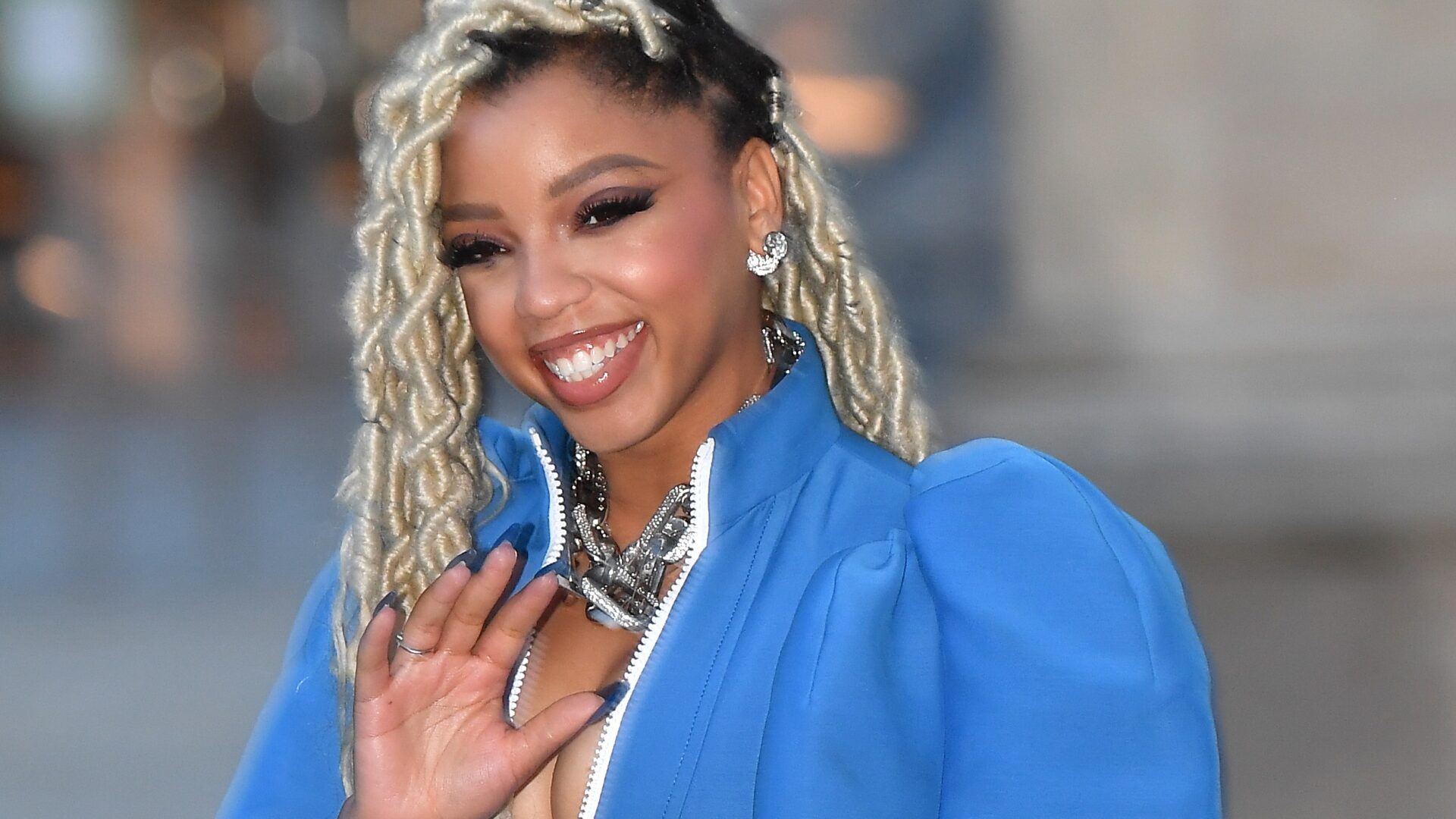 Chlöe Dominates First Solo Late Night Show Appearance, Performs 'Have Mercy'
"Have Mercy" is the singer's debut solo song.
On October 12, singer Chlöe (1/2 of Beyoncé -beloved duo ChloexHalle), gave class and and sass during her first-ever late night show performance. Backed by legendary band The Roots, the 23-year-old began with a brief monologue over classical strings. "Good evening, thank you for coming out," she said in an Old Hollywood-style tone glazed with honey butter. "I would like to perform the big booty sonata in C# minor." A producer herself, she took to the beat pad to mix in a sample of Nicki Minaj's vocals from Big Sean's "Dance (A$$)" Remix with "Have Mercy's" original beat.
Watch the official "Have Mercy" video here.
The song's full beat kicked in and Chlöe did what she does — rip the stage with her budding diva energy and give us serious vocals.
Loving our music content? Watch R&B starlet KeiyaA perform during our 2021 GU Summit.
"Have Mercy" is the singer's debut solo single. The appearance on "The Tonight Show Starring Jimmy Fallon" marked her second-ever performance of the song, with the first being the 2021 MTV Music Video Awards. She's been working on her own material since 2019, but the process was stalled due to the COVID-19 pandemic. She describes her forthcoming solo effort as 'bad b—– anthems.'
Chlöe's brand of music thus far is sexy and technical. She explores her identity onstage, infusing her performances with refined skill and evidencing her attentiveness to her globally-celebrated mentor. There are traces of the lessons of additional foremothers, like rock n' roll master Tina Turner and alluring pop iconess Janet Jackson, presented with a Gen Z-molded sensibility that makes her all her own. We first got glimpses of Chlöe's high energy during last year's performances for ChloexHalle's shows in support of Ungodly Hour and we are watching her blossom, as a group member, solo act and more, with wide, sparkling eyes.
Read our interview with ChloexHalle here.
Watch Chlöe perform "Have Mercy" on "The Tonight Show Starring Jimmy Fallon" below.
Photo credit: Jacopo Raule/Getty Images