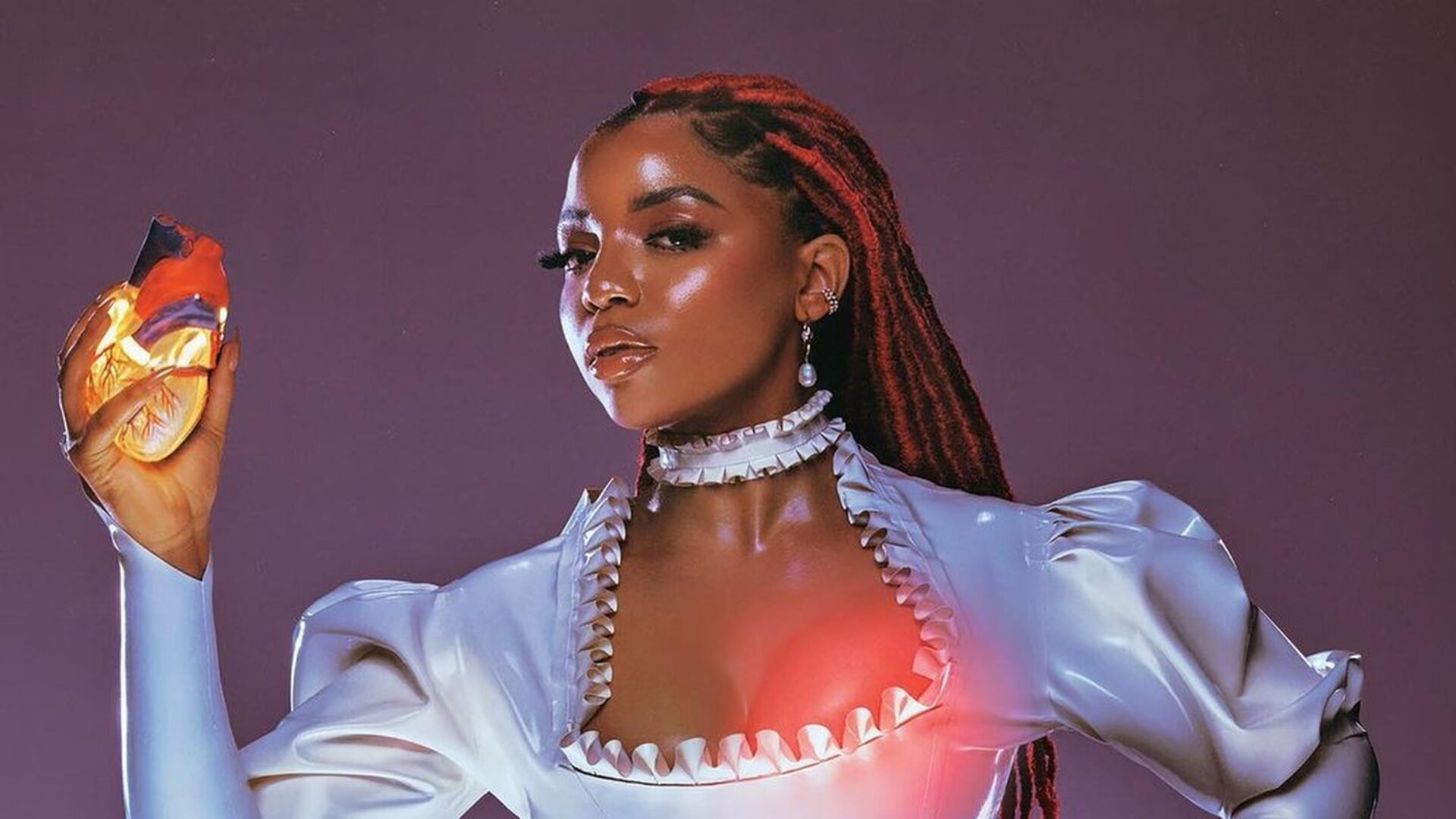 'In Pieces' Represents How We Don't Have It All Figured Out
Our 20s are for mistakes, vulnerability and experimentation
Chloe Bailey has been in our lives digitally for years, but now she's embarking on a new chapter as a solo artist with her debut album, In Pieces. This highly anticipated body of work had several twists and turns in the album process.
She first dropped songs like "Have Mercy," "Treat Me," and "Surprise," alluding to what the album experience will be like, but ended up scrapping them for a fresh sound for the album. For her beloved fanbase, The Clovers, the singles leading up to Bailey's album announcement confused the story Chloe wanted to tell through her music.
"When I put out my R&B singles, [people] were like, 'We want pop.' Then I put out 'Body Do,' and they're like, 'Is this pop or R&B?" Chloe told Teen Vogue. "That's the thing, the box that people have put me in. It's going to explode when they hear [the full album] because everything that they thought I was or thought they could label me as a specific artist, they can't really."
As we enter the record, we start with "Someone's Calling (Chlöe), where she samples Louis Armstrong's "Chloe (Song of the Swamp)." The song is a double full circle moment because her grandfather used to sing it to her as a child, and for fans, it takes us back to Bailey's first live performance of "Have Mercy" at the 2021 MTV VMAs.
Listening to the introduction track brings us to the moment we've been waiting to enter Chlöe's world. The first track, "Pray It Away," allows us to reflect on what Bailey endured regarding heartbreak and anger. Through her visuals, we see a side of Chlöe that makes fans remember her ability to be raw and honest. Through the song, we put the pieces together that she's gone through a pretty intense breakup, causing her to rely on her faith to move forward.
The next record, "Body Do," is an upbeat dance record with lyrics setting the backdrop for the aftermath Chlöe is feeling about her breakup. "I'm so tired of all of the fightin', yeah/ Just come over and do the lyin' in me/I hate that it is like this," she says in the first verse. We hear the back, and forth she's faced with her former partner forming a theme of healing on the album.
"I hear music with everything, and I wanted it to feel like how my life felt, and I wanted it to have ebbs and flows," Chlöe told Teen Vogue. Though the album doesn't seem to have an actual flow, it consists of songs like "I Don't Mind," "Worried," and "Fallin 4 U," consisting of the same narrative of trying to find solace after enduring heartbreak.
We then hear the next song, "How Does It Feel," featuring Chris Brown, which riled up Twitterverse when Bailey announced this collaboration. Fans were upset and disappointed with this decision of the 24-year-old to collaborate with someone with a record of abuse toward Black women. The song samples Usher and Jadakiss' 2004 song "Throwback." Overall, the tune could have survived without Brown being on track as it catered more to her sultry voice.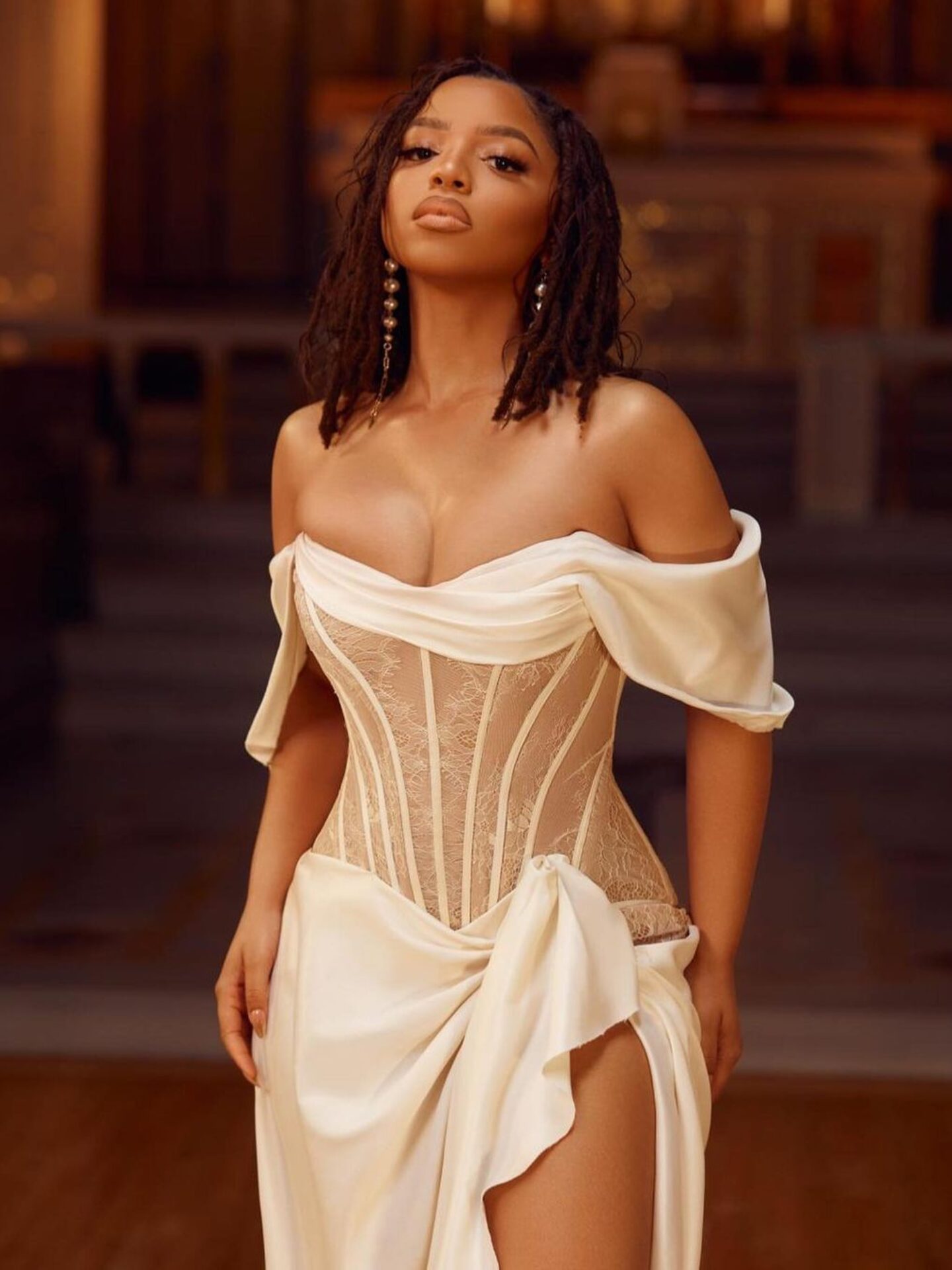 "We all have every right to our opinions, so I don't fault them for that. In my case, I always want to let the music speak for itself, and I'm grateful to Chris for making the record so special and being a part of the video with me, and I'm just as grateful to my fans for rocking with me through it all," Chlöe told Teen Vogue.
Getting to the second half of the album, it takes a more vulnerable turn. Like most of us in our 20s, growing up can be an emotional journey as we relearn and develop into adulthood. Chlöe's voyage through the public eye has been hard to watch as we've seen her getting unnecessarily bullied online for her appearance, sex appeal and song creation. Fans could see the cyberbullying was taking a toll on her. 
"I started realizing that it was affecting my mental health and how I saw myself," she told ABC. "No matter how tough your skin is, we're still human."
In her song "Make It Look Easy," she peels back a layer and addresses the hardships she experiences on social media. "No matter how many times I break, I put myself back together every damn time," she said in the song's introduction. 
She concentrates on her pain during her solo endeavors but remains private and doesn't reveal too much. Chlöe's been open about her insecurities and anxiety during this era and how she continues to pick herself up and keep it moving.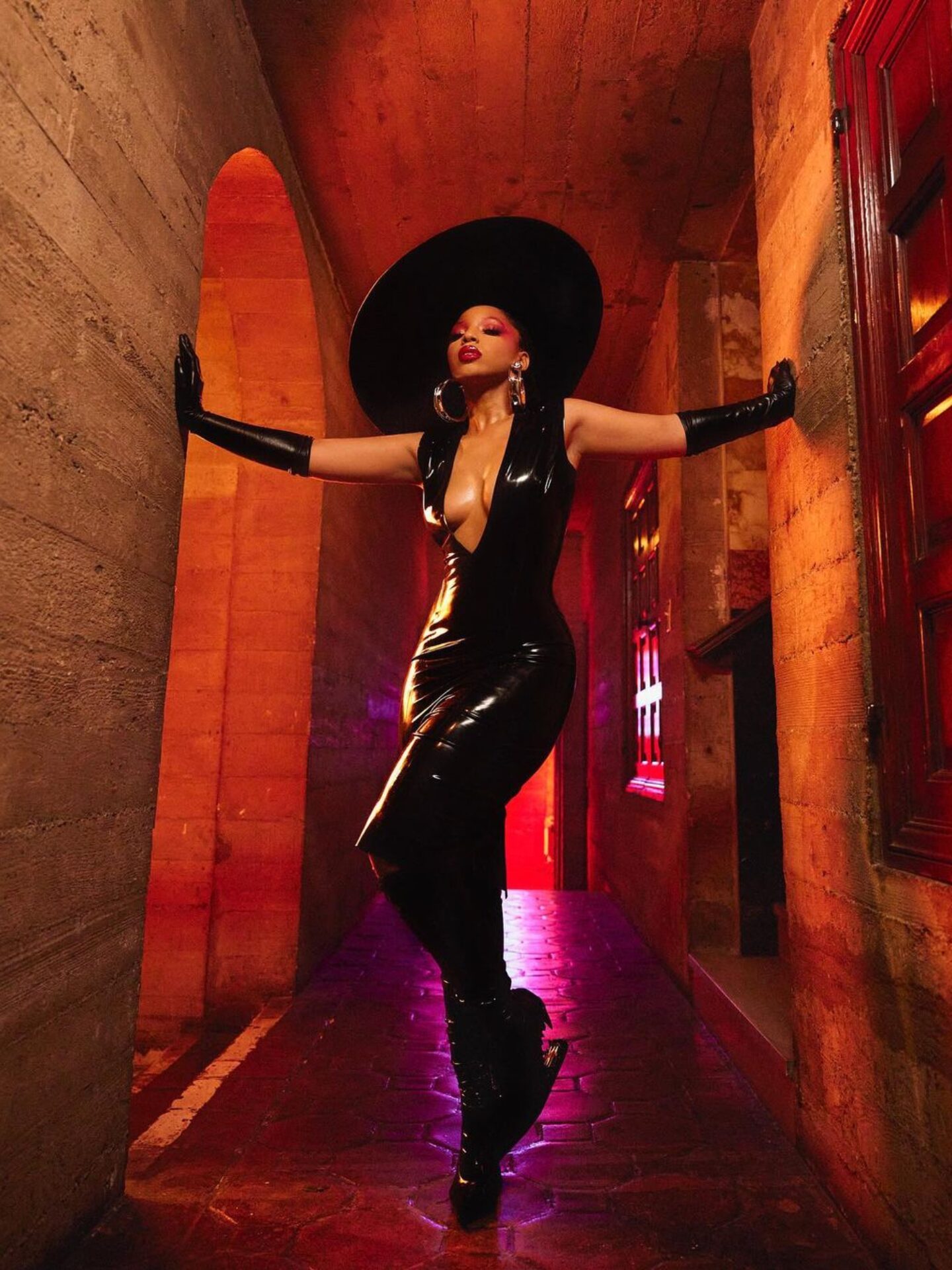 "There were so many people in my life — I'm not talking about online internet trolls, but people I was close to — who told me I couldn't do this, who said I wouldn't be good enough to do this on my own.," she told Rolling Stone. "That was scary as sh-t actually doing it because there were times [when] I believed them. I believed the negative things being told to me. I just had to keep trusting myself, and it's still hard to even now to try not to doubt myself and talk myself out of the blessings I'm receiving."
Toward the album's end, she's reached peace with those who doubted her with "Told Ya," featuring Missy Elliott. Though the song is a stellar moment between Chlöe and Missy, it lacks cohesiveness with the overproduced beat it doesn't seem very easy to resonate with the song. The last 40 seconds save the song as it's stripped down, where listeners can focus on what Chloe wants to say to her doubters.
"I am enough, oh, I don't need your love, yeah, I got everything/ I'm too much of this, too less of that, I don't care what you think/ I still remember now when you told me that I wouldn't make it," she sings.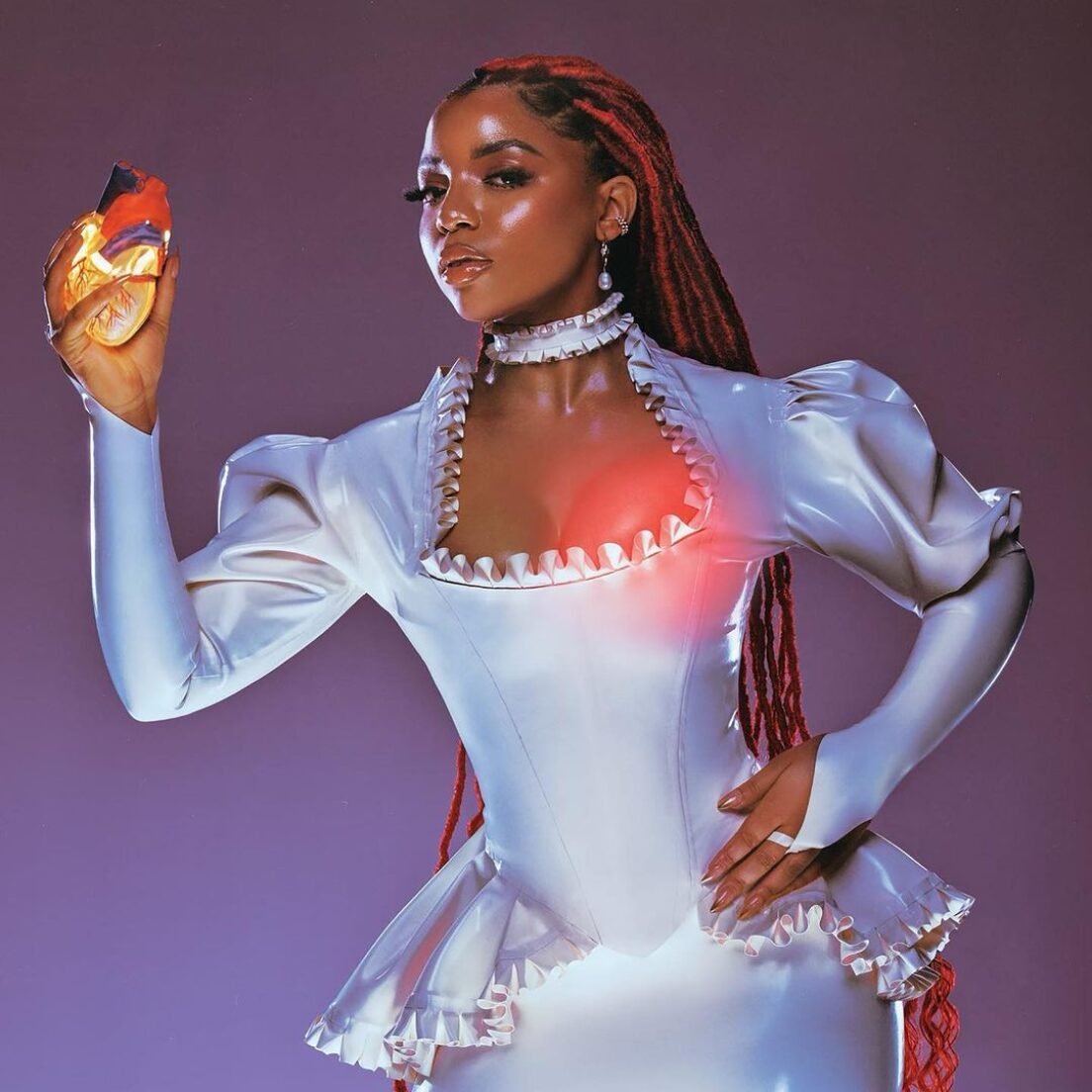 As Bailey closes out the album she exemplifies what it means to have no clue about the future. Through songs like "Cheatback," featuring Future, and "In Pieces," she's able to reflect on her past decisions and embrace her mistakes.
"This album feels like I am claiming who I am and I'm taking my power back because I'm saying I'm flawed. I'm imperfect," she told Rolling Stone. "But, that doesn't mean you can take my freedom away. And that's what I love about this, because things that I have been afraid to say to the people who inspired these songs — who either broke my heart, or cheated on me, or backstabbed me — friends and family, it blew my world up."
In Pieces illustrates the clueless feeling we all have as we enter different stages of adulthood and understand the harsh realities life has to offer. The record showcases Bailey's artistry still needs development, but she's forming memorable art that reads like a therapeutic letter to herself as she sets herself free from heartache and sadness.
About Kenyatta: Clark Atlanta University and Medill School alumna Kenyatta Victoria is the Girls United writer covering everything from news, pop culture, lifestyle, and investigative stories. When not reporting, she's diving deep into her curated playlists or binging her favorite comfort shows.