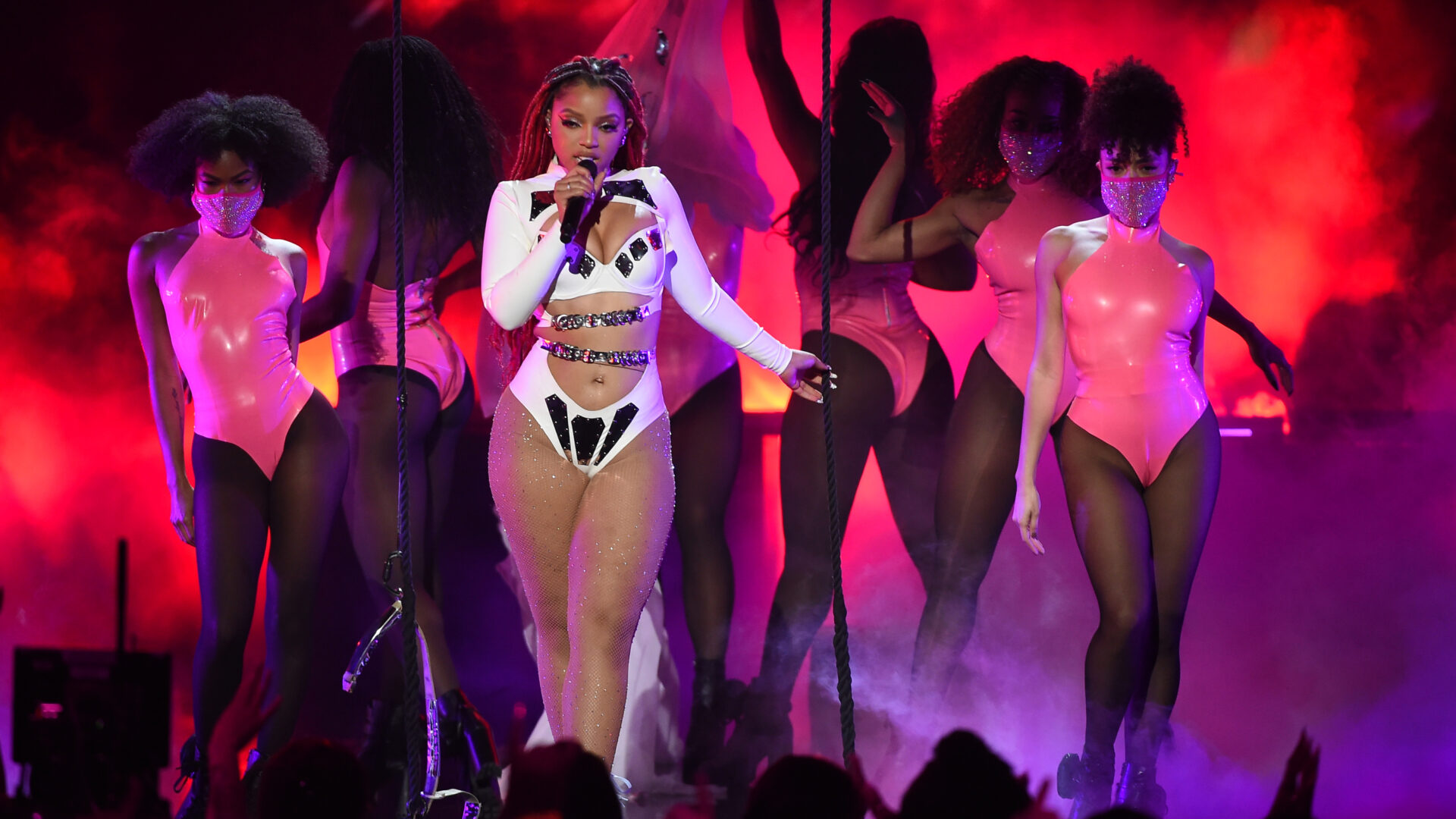 Chlöe Took Over The Stage At The AMAs With A High-Energy Performance
It was also the singer's first time performing at the American Music Awards.
On Sunday evening, Chlöe sizzled at the AMAs with a top-notch performance of her first solo single, "Have Mercy". The 23-year-old blended her ethereal yet powerful vocals with an energetic and athletic choreography. Once again, she proved her versatility and talent as a performer.
She descended down to the stage on a swing before delivering a stunning set, which included a memorable dance-break. Her performance was one of the highlights of the 49th Annual American Music Awards.
It was also the singer's first time hitting the stage at the American Music Awards. On the red carpet, she told ET that the audience could expect her to perform her heart out and she clearly did not disappoint.
"I remember when sis [Halle] and I came in the audience years ago to the AMA's and now being able to be up here and perform my single and I just put it out 2 months ago — it's crazy and I just can't wait for more. Sky's the limit," Chloe told ET. She also shared that a release date for her upcoming album is coming soon.
Chlöe became a household name for performing and making music with her sister Halle. As a duo, Chloe x Halle have been nominated for multiple awards, including the Grammys, the BET and MTV Video Music Awards. Although Chloe is making her solo debut, she said we can expect to hear more music from the duo in the future.
This year, other AMA's performers included BTS, Bad Bunny, Tyler, The Creator, Coldplay, Olivia Rodrigo and more.
Watch Chloe's performance of "Have Mercy" below.