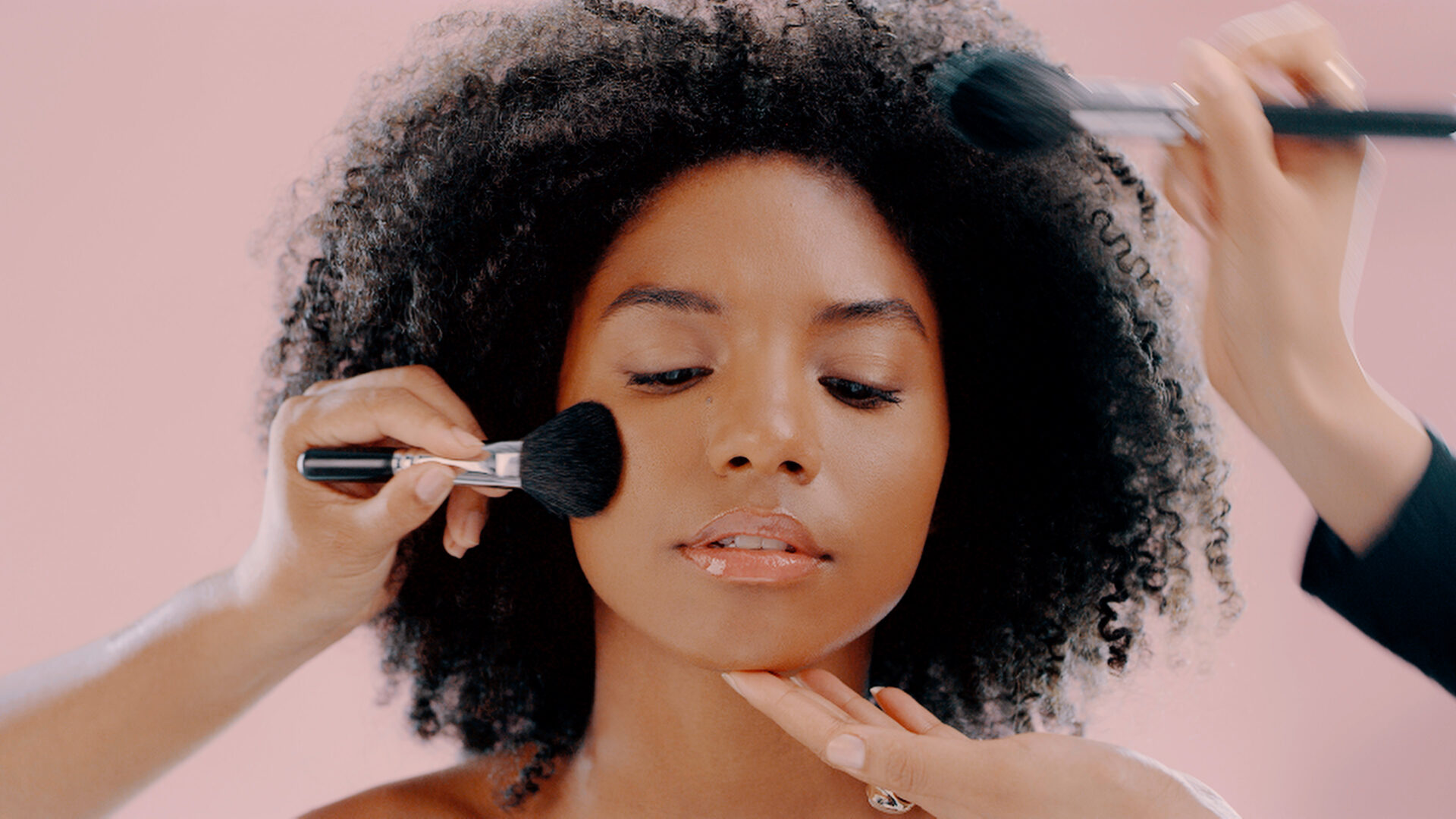 How Constantly Changing Makeup Trends Can Be A Barrier To Learning
Short form content has shifted how we learn new beauty tricks
The perfect stroke of an eyebrow pencil, the smooth application of a foundation that's your exact shade, the flawless blend of concealer — a look most girls aim to achieve when they start doing their makeup.
It's a rite of passage that often relies on a treasure trove of memories, whether it's from admiringly watching the women in your life swipe on that final layer of lipgloss or mirroring the makeup guru from your screen as they walk you through a step-by-step process of their routine. Social media has long been the most prominent teacher for many young girls, legacy Youtubers such as Jackie Aina and Patricia Bright carrying the Black beauty community in its early stages.
Now, in this age of social media, where trends become viral with one repost, TikTok and Instagram dominate the market. It's opened the door for content creators from all over the globe to share tips and techniques on achieving the perfect makeup look, running the gamut from everyday soft glam to experimental looks popping with bright hues.
However, the widened scope has allowed makeup trends to reach virality so rapidly that it can take a lot of work for beginners to keep up and learn. From bright undereyes to the popular underpainting method to recent trends like "unapproachable makeup," it can be hard to determine where you should start and what's beginner-friendly.
However, beauty content creators agree that while it can be overwhelming to wade through all the different trends, the key is to find what works for you, not just what's popular.
Beauty expert and designer Whitney Madueke has been creating beauty content for over ten years. She said her focus is highlighting timeless looks, her most popular video of 2023 showcasing a simple, beginner-friendly makeup look. 
"Trends come and go and can feel overwhelming so I say step away from the noise and find those of us that make learning about makeup more personalized," Madueke says. "Beginners shouldn't feel compelled to follow them at all. I do think the industry doesn't quite cater to beginners so they usually feel clueless or alone in their discovery."
The beginning stages of learning how to do makeup can be a fun but humbling experience, especially for Black girls. Even as makeup brands increase their recent efforts to expand inclusivity in shades, it can be even harder to find out what works and what doesn't.
Jasmine Adetunji is a beauty creator who creates makeup looks catered toward helping dark-skinned girls embrace their complexions. She said a crucial part of learning how to do your makeup amid trends is finding a creator you resemble.
"One of the things that helps most is finding somebody that looks like you, especially as someone who has dark skin," Adetunji tells GU. "Sometimes there are keywords when something is a trend. Most time it'll have the word trend, hack. Focus very much on things that are like, 'this is a tutorial,' and this is a 'how-to' rather than hacks or trends."
Introducing a new hack or trend often requires a new "must-by" product. For beginners, the increased pressure to buy the latest and hottest product to achieve a particular look can be costly.
While beauty creator Isabelle Ikpeme said she now doesn't shy away from sometimes buying expensive products to create her experimental and uniquely colorful looks, she suggests beginners start with drugstore products.
"When I first started out, I didn't want to buy products either. Makeup products are very expensive. I would go to E.l.f and Wet 'n Wild and use those products until I somewhat knew what I was doing, and then I would go out and spend my money," Ikpeme said.
Still, creators agree that the accessibility of these trends doesn't have to act as a barrier — it can be a guiding hand and an opportunity to try different looks and find out what truly suits you. Beauty content creator Ayana Hyman said breaking down the trends comes down to trial and error.
"If you see a trend that you like, give it a shot because it can go one of two ways. You can either love the way it looks on you or not so much and try something different," Hyman said.
Outside of the opportunity to try the newest trend, there are many foundational hacks and techniques that creators find most important for beginners to study.
"Be authentic because, at the end of the day, that's really what will carry you. All these trends are cool, but if you're just doing it because everybody else is doing it, it's not authentic to you, or you don't really like it, then it's not going to stick. It's not going to make you enjoy makeup anymore," Ikpeme said.
Basics include:
-Finding your perfect shade.
-Use tape to create a sharp eyeliner look.
-Apply concealer under your eyebrow to clean it up.
-Perfecting your blending, which Hyman said can easily make a four-step routine look like a 20-step routine.
With a few swipes of a makeup wipe, the opportunity to try again with a look that turns out differently after painstakingly following the steps on your screen presents itself. Creators urge beginners that practice makes perfect, and it's all about consistency and not giving up.
"Makeup should always be fun. There's so much pressure to follow trends and have the most perfect flawless makeup when really the focus should be on what works best for you in your own eyes," Hyman said. "It's not about which product that celebrity or influencer likes, it's about what makes you feel confident, what works for your skin, and what makes you feel beautiful in your skin."
Register now for the FREE 2023 GU Disruptor Summit
About the author: Laura Nwogu is a proud University of Georgia alumna who calls Atlanta home. She loves learning about culture, but more than that, the people within those cultures.