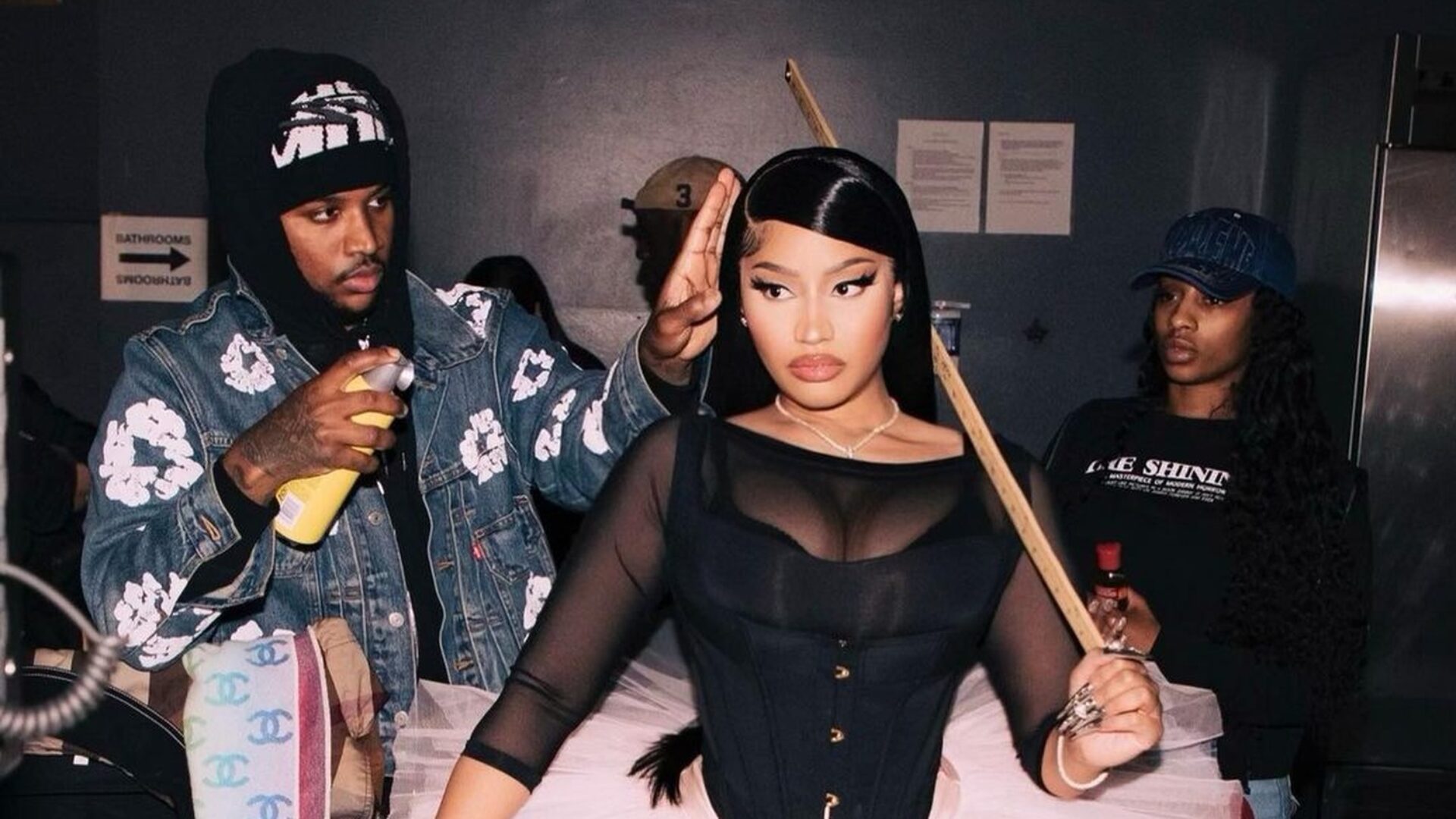 These Celebrity Hairstylists Are The Ones To Watch
These hair gurus deserve their flowers too
We all have our favorite hairstylists to watch when we see our faves step on the red carpet, from Nicki Minaj to Doja Cat. To gear up for Hairstyle Appreciate Day, we're here to celebrate the many unique styles we've seen from celebrity stylists who think outside the box.
As notable public figures grow into their careers, so have their looks. Seeing people elevate their style and take risks with their hair is precisely why these stylists deserve to be spotlighted.
Being a hairstylist is more than just cutting hair and laying a wig; it means being a shoulder to lean on during the stressful times public figures endure. Through social media, we've grown to see some of our favorite duos through these hair gurus, and we're here to break down some of the hairstylists keeping your faves laid.
Arrogant Tae
Dionte Gray, also known as Arrogant Tae to the public, is known for his scalp method on all of our faves. His technique is like no other regarding how he gets his wigs super flat and makes them highly natural.
Kellon Deryck
Kellon Deryck and Megan Thee Stallion have become unstoppable when it comes to the hot girl coach's looks. He's given the Houston Hottie short cuts, 30 inches of jet Black bundles, and every color in the rainbow we're adding to our mood boards.
Jonathan Wright
We've all heard the infamous "friend" coming from Wright after he slays your hair, making it feel like we all know him beyond the screen because of his welcoming personality. Jonathan Wright is known for slaying all the Instagram baddies we see on our timelines and celebrities like Lil Kim, Ashanti, Doja Cat, and Lola Brooke.
Tai Simon
Tai Simon hasn't missed a look yet regarding Zendaya's newest look. The stylist has achieved the perfect light and fluffy bob hairstyle for the 26-year-old for every red carpet appearance this year, and we're all obsessed.
Tokyo Stylez
Tokyo Stylez is one of the hair OGs in the industry and is known for creating long tresses of hair for some of our favorite rap girls, including Cardi B. She's known for the outlandish looks and creations she's done for many infamous music videos that people still want to emulate to this day.
About Kenyatta: Clark Atlanta University and Medill School alumna Kenyatta Victoria is the Girls United writer covering everything from news, pop culture, lifestyle, and investigative stories. When not reporting, she's diving deep into her curated playlists or binging her favorite comfort shows.