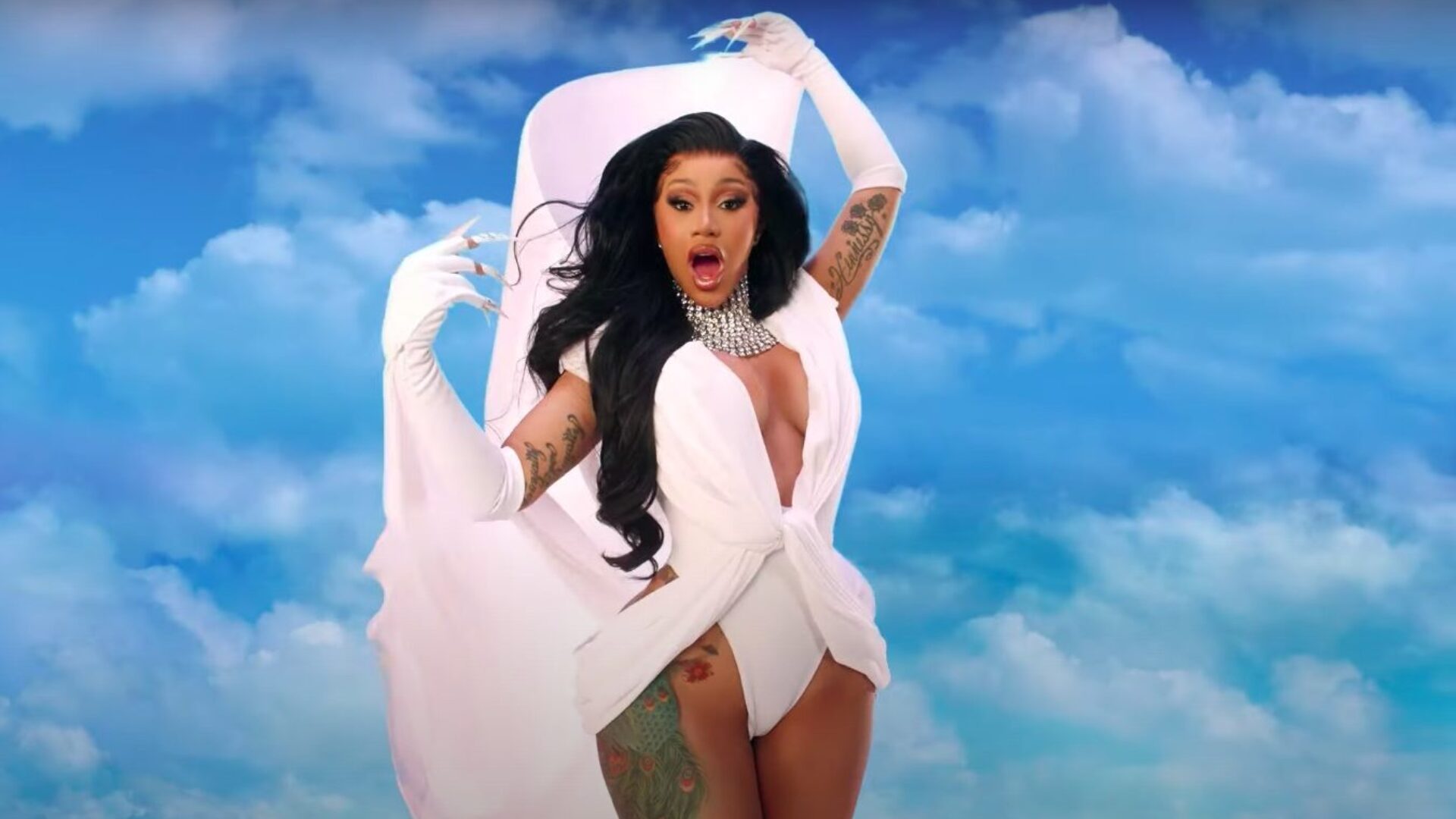 GU Jams: Cardi B Talks New Single, "Up"—"I Always Feel Like I've Got To Be…Perfect."
She connected with Zane Lowe on Apple Music to dish on the song.
Rapper and businesswoman Cardi B is back with "Up," her first song since "WAP" with Megan Thee Stallion and her first solo single since 2019's "Press." For the song's release, she connected with Zane Lowe on Apple Music about the new track and to share how it feels to release new music.
"Up" is classic Cardi, bragging hard (as she should!) and taking names, and ripe for a new era. She was nervous leading up the song's debut though, saying "I'm good, but I'm very nervous. Oh my gosh. This week has been a really… Not a bad week, but a bad week for my nerves." We know how those pre-project jitters can go, so we get it.
"I've been waking up early. I haven't been able to eat, I've been like…Well, I don't know. I feel like I get criticized a lot, and scrutinized, so it's just like everything… Everything. I always feel like I've got to be super, super, super perfect. I'm a Libra, so everybody's opinion always counts to me," Cardi also added.
She also released the video for "Up," a big budget production, complete with choreography, high fashion outfit changes, elaborate sets and more. It's at nearly 3 million views in under 12 hours, which is standard for the consistently trending, viral superstar. "If it's up, then it's stuck," Cardi raps, taking a cue from Detroit slang. During the song's pre-chorus, she hits fans with some alliteration—"Big bag bussin' out the Bentley Bentayga/Man, Balenciaga Bardi back and all these b—— f—–."
A Bentley Bentayga is a $240K luxury car, one of which Cardi purchased for herself in 2017. She's also the face of Balenciaga as of September 2020.
During the Apple Music interview, Cardi also talked about the emotional aspect of sharing new work and how she likes to switch up her content.
"My last song was very sexual, very sexual, so I always want my next songs to be different than the one before," she said. "If a topic on one of my songs is money, the other topic, I want it to be about something else…If it's up, then it's stuck. That's where I wanted to take it with this record."
Watch the full episode of Zane Lowe on New Music Daily on Apple Music below.