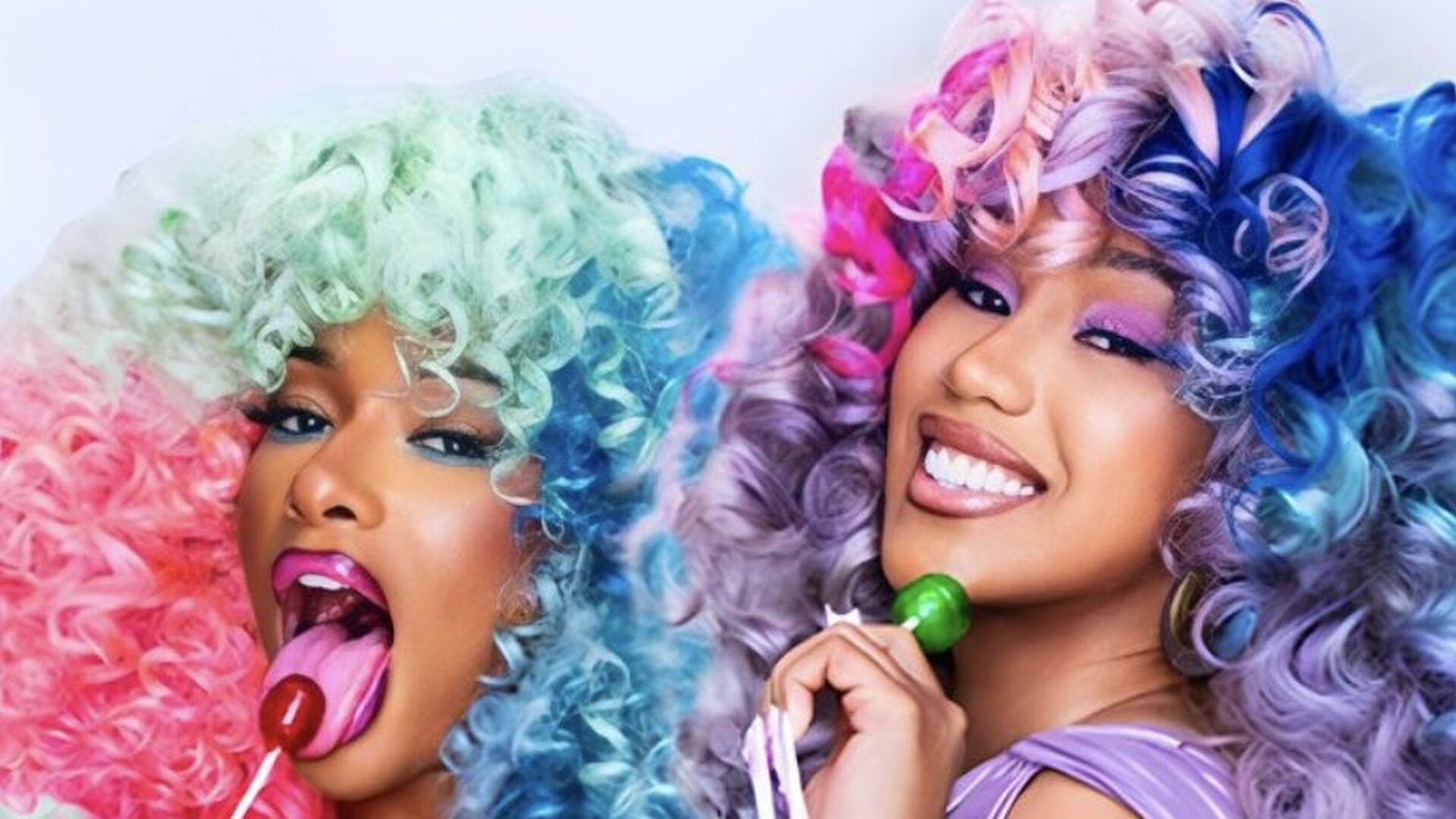 Cardi B And Megan Thee Stallion Are Back With New Single 'Bongos'
After three years, we're getting another Cardi and Megan link up!
We're kicking off September with new music from one of our favorite duos, Cardi B and Megan Thee Stallion. The new joint single drops this Friday, and we're gearing up to hear the post "WAP" track.
Over the weekend, Cardi B shared a new video sharing she had a special announcement for the Bardi gang. The raptress wore a plain white body suit with voluminous and vibrant red hair.
Read 'Cardi B And Megan Thee Stallion Are Teaming Up For 'WAP'
The next day, the "I Like It" rapper took to Instagram to surprise fans with the cover art to her new single "Bongos" with Megan Thee Stallion.
Both ladies are sporting bright and colorful curls, showing off their physiques, automatically creating another moment for fans to recreate for Instagram.
Since their first collaboration, Cardi B and Megan Thee Stallion have made history for women in hip-hop. "WAP" became the first female rap collaboration to debut at number one on the Billboard Hot 100 charts.
This release will be a new era in music for both ladies. Although Cardi has been on a heavy feature run, this will be her first single in a year. For Megan Thee Stallion, this will be the first time hearing the Houston hottie on a record for this latest chapter.
In her most recent interview with Vogue Mexico, Cardi reveals she's got special things for her fans. "I always let them know I'm not going to wait long after all these singles. So, stay tuned because it's coming out very soon," she said.
Read 'GU Jams: Breaking Down All Of The References From The "WAP" Video'
About Kenyatta: Clark Atlanta University and Medill School alumna Kenyatta Victoria is the Girls United writer covering everything from news, pop culture, lifestyle, and investigative stories. When not reporting, she's diving deep into her curated playlists or binging her favorite comfort shows.