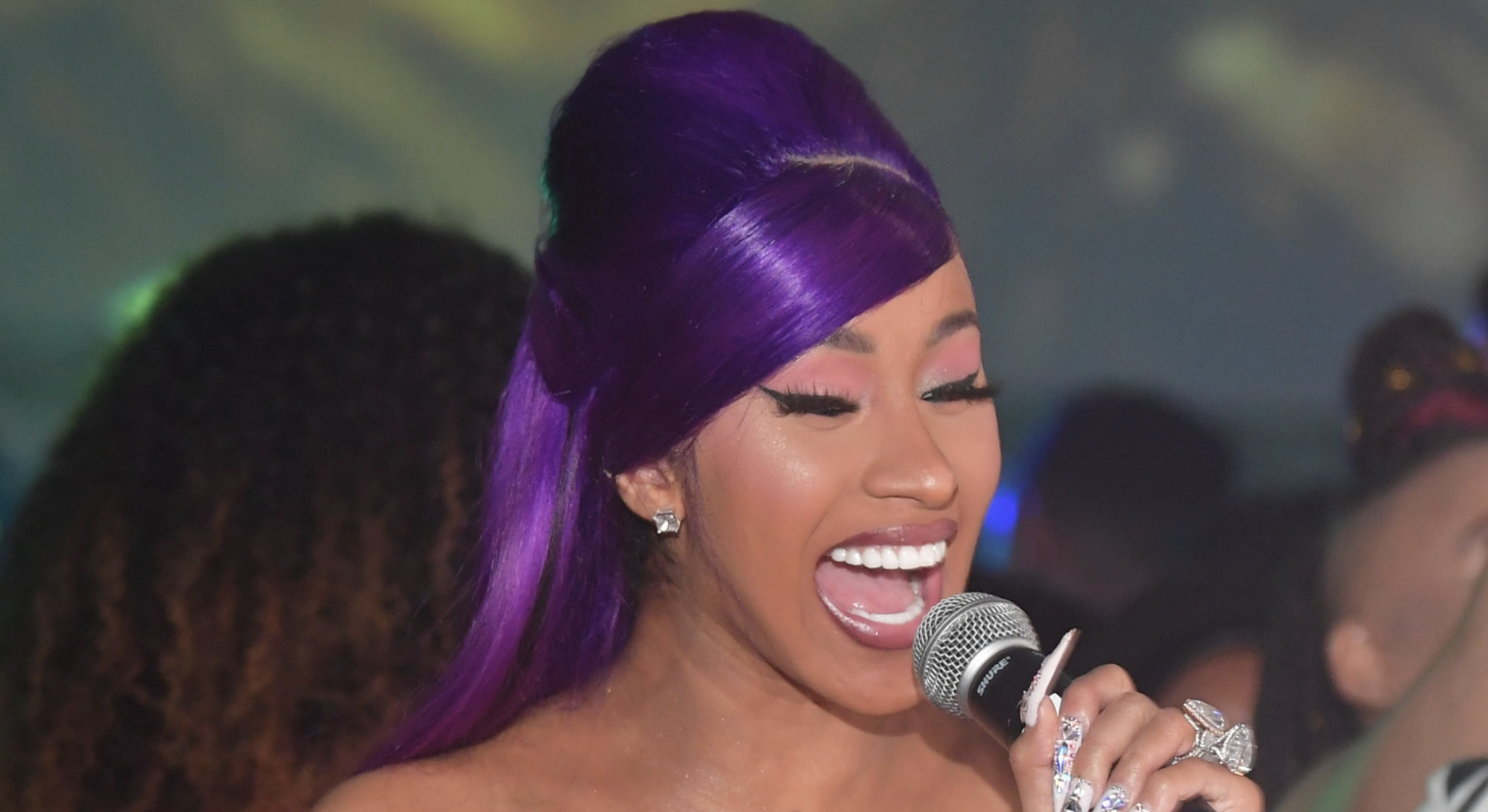 Cardi B's Latest Hairstyle Pays Homage To This Rapper
On July 27, Cardi B shared a late night glimpse of her new look. The "I Like It" rapper has long proven that she's a fan of luxury brand Louis Vuitton, but last night, she took it to a new level—and paid homage to a fellow rapper in the process.
Cardi's latest coiffure, designed by her hairstylist Tokyo Stylez, is a blonde updo that feeds into a long ponytail. The back features Louis Vuitton logos prints. It matches her overall outfit, and also throws it back to Lil Kim's 2000 Versace wig and 2001 Manhattan File cover. The iconic fashionista wore the Versace logo printed down the bang and back and had a single Chanel logo spray painted on an electric blue wig, respectively.
For decades, Black people were excluded from high fashion because of our bodies and White superiority complexes. Busta Rhymes even spoke on creating his own brand in the 1990s because he had such a difficult time shopping as a Black man. So, it is a treat to see Black women including themselves in the histories of these brand and adding their own, unique spins on luxury.
Photo credit: Getty Images