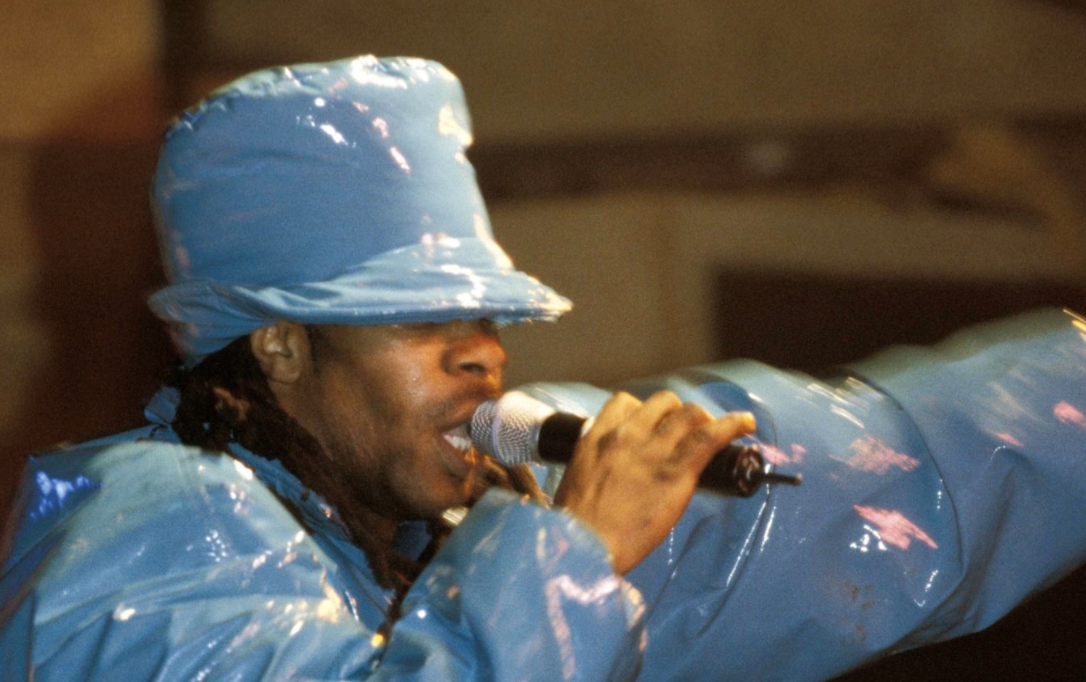 The Enduring Legacy of Busta Rhymes's Style
He was the mastermind behind his best looks.
1999 was a great year to be Busta Rhymes. He enjoyed the release of his Janet Jackson-assisted, single "What's It Gonna Be?," he launched a clothing line, and he also appeared at the MTV Video Music Awards in a yellow, rubber-looking two-piece outfit that he likely crafted himself. Rhymes was all the rage for his swiftly delivered, Y2k-prep/Nation of Islam's Final Call lyrics, and of course, his unique sense of style. Twenty years later, men in daring, leather costumes, leopard print, and carefully-done ponytails are common. Of course, this shift is indebted to other trendsetters like Prince and Rick James. Still, there is no denying Busta Rhymes's influence on fashion and how his attitude has impacted a generation.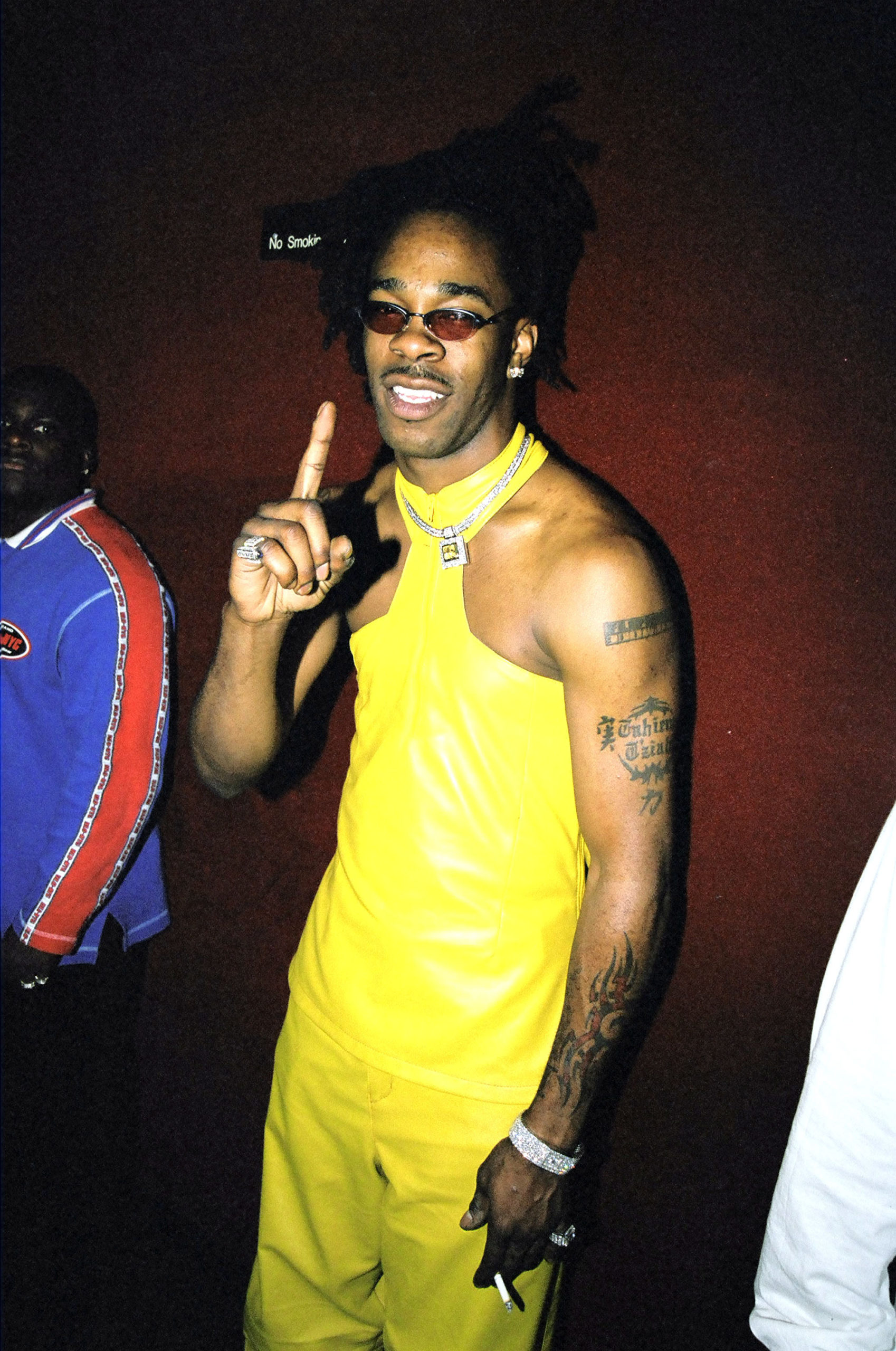 Rhymes emerged in the late 1980s as a member of the Leaders of the New School, a rap group based in Long Island, New York. Their colorful, oversized clothes were in style, and the rapper wore the beginning stages of his famous locs while a part of the trio. The group publicly disbanded in 1993, and Rhymes began laying the groundwork for his 1996 solo album, The Coming. It was during this time that he began the transition into the edgy enigma that he's known as, with his sky-scraping top hats and engulfing coats. In the Hype Williams-directed video for "Woo Hah! (Got You All In Check)," Rhymes and company wore (or name-dropped) the popular brands of the time, including FUBU and Kangol. Rhymes also embraced his Jamaican roots in the video's intro with a brimmed tam, and also the push for pan-Africanism with a red, green and black jacket. For music videos, he frequently worked with stylist June Ambrose, a fellow West Indian creative who had the same adoration for the unorthodox.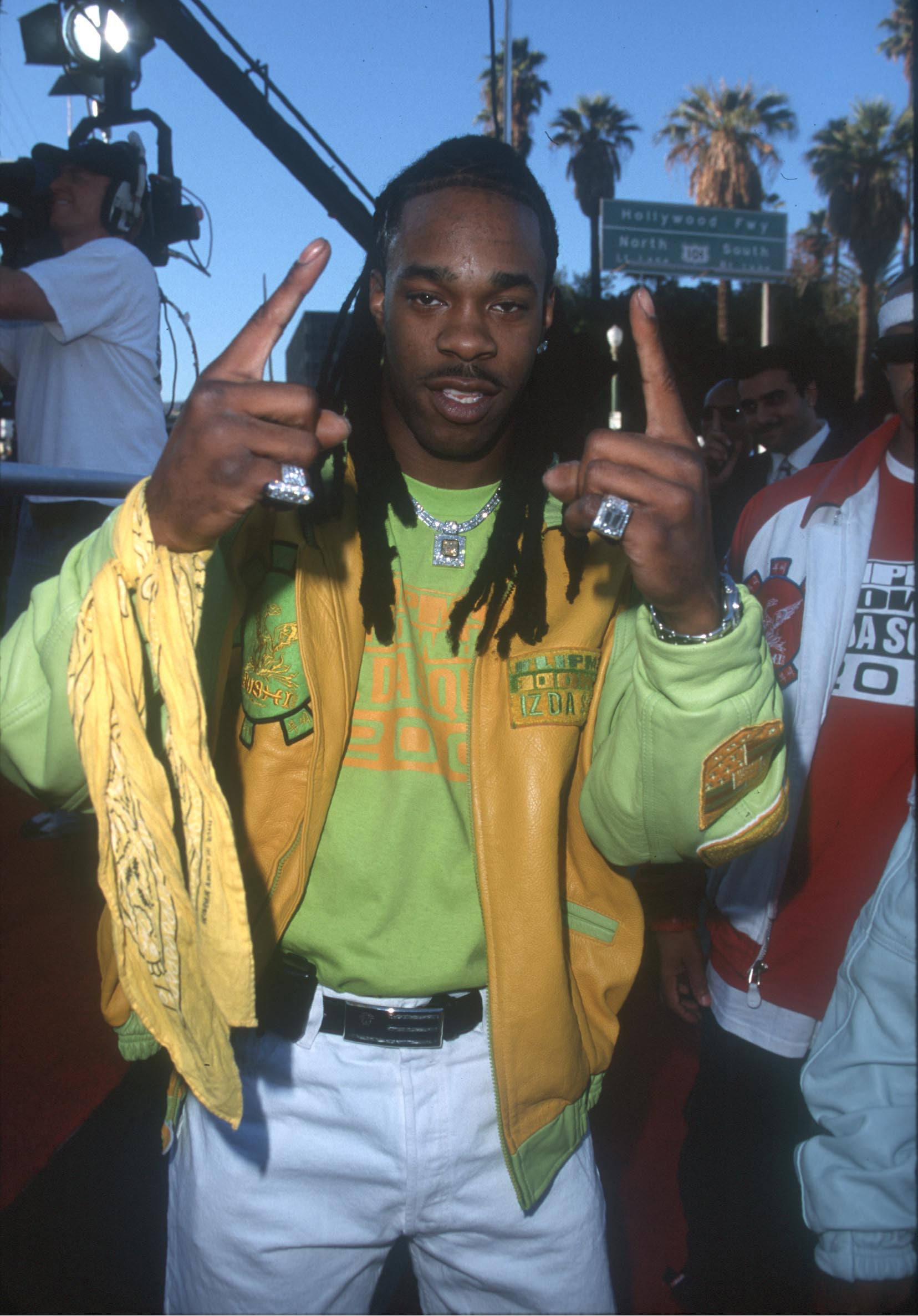 "Macked out with my dreads in my Kangol" —Busta Rhymes, "Woo Hah! Got You All In Check"
What some people don't know is that Rhymes was the force behind some of his most indelible looks. Near the turn of the century, he collaborated with Harbor Footwear and co-designer Rashib Boothe on Bushi Sport, his Japan-inspired clothing line that included leather outfits, tees, footwear and couture.
"We include couture because it's never designed to fit Black people", the rapper told Billboard in October 1999. The lyricist was one of many Black designers aiming to gain the same respect as luxury brands while showcasing the power of the Black dollar, joining the likes of Karl Kani (eponymous), Daymond John (FUBU), Russell Simmons (Phat Farm), and Sean Combs (Sean John). But he wasn't just hopping on the bandwagon for a quick buck, as he had been wanting to design clothes since he was a member of the Leaders of the New School. Rhymes wanted to stand out.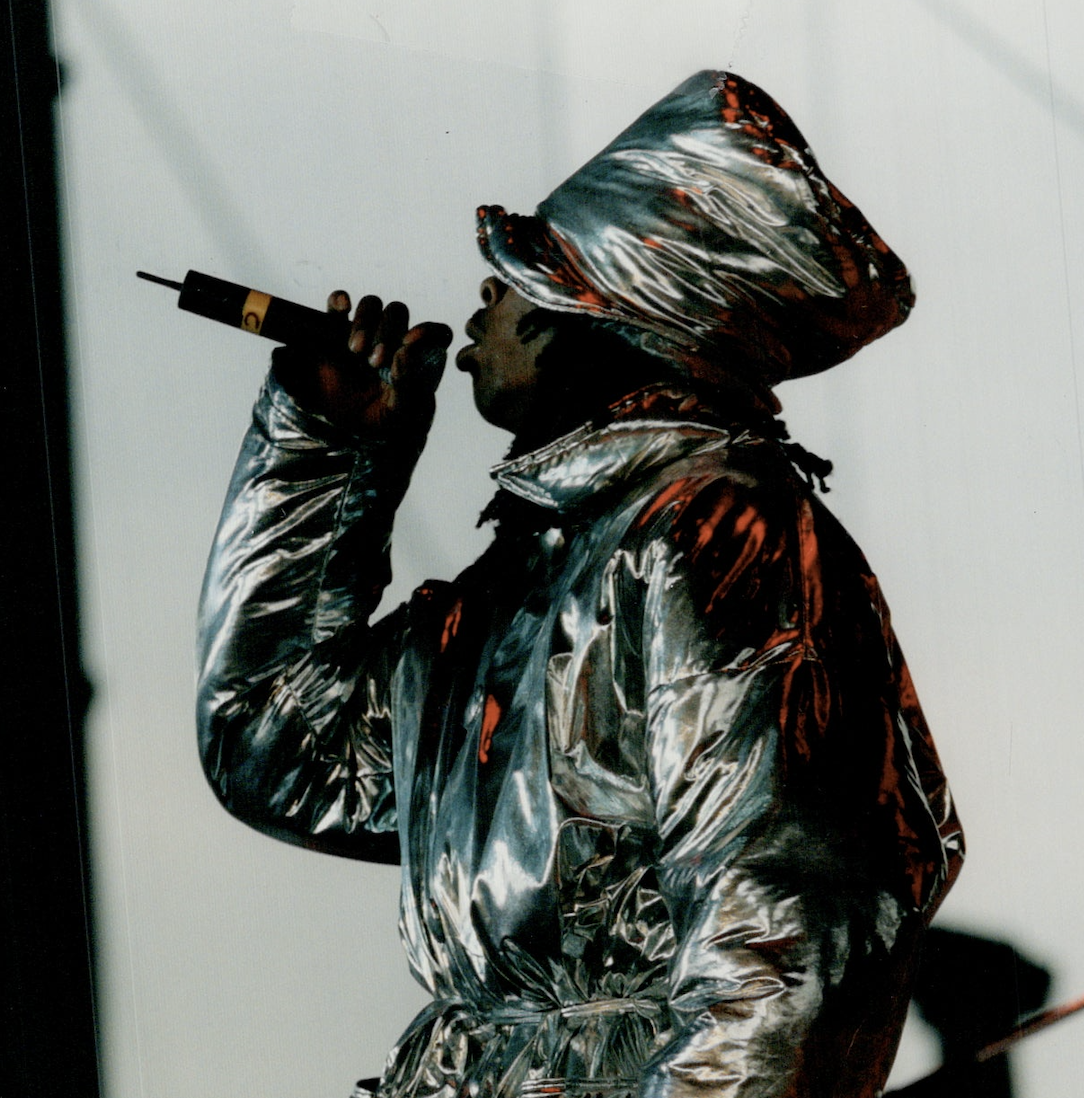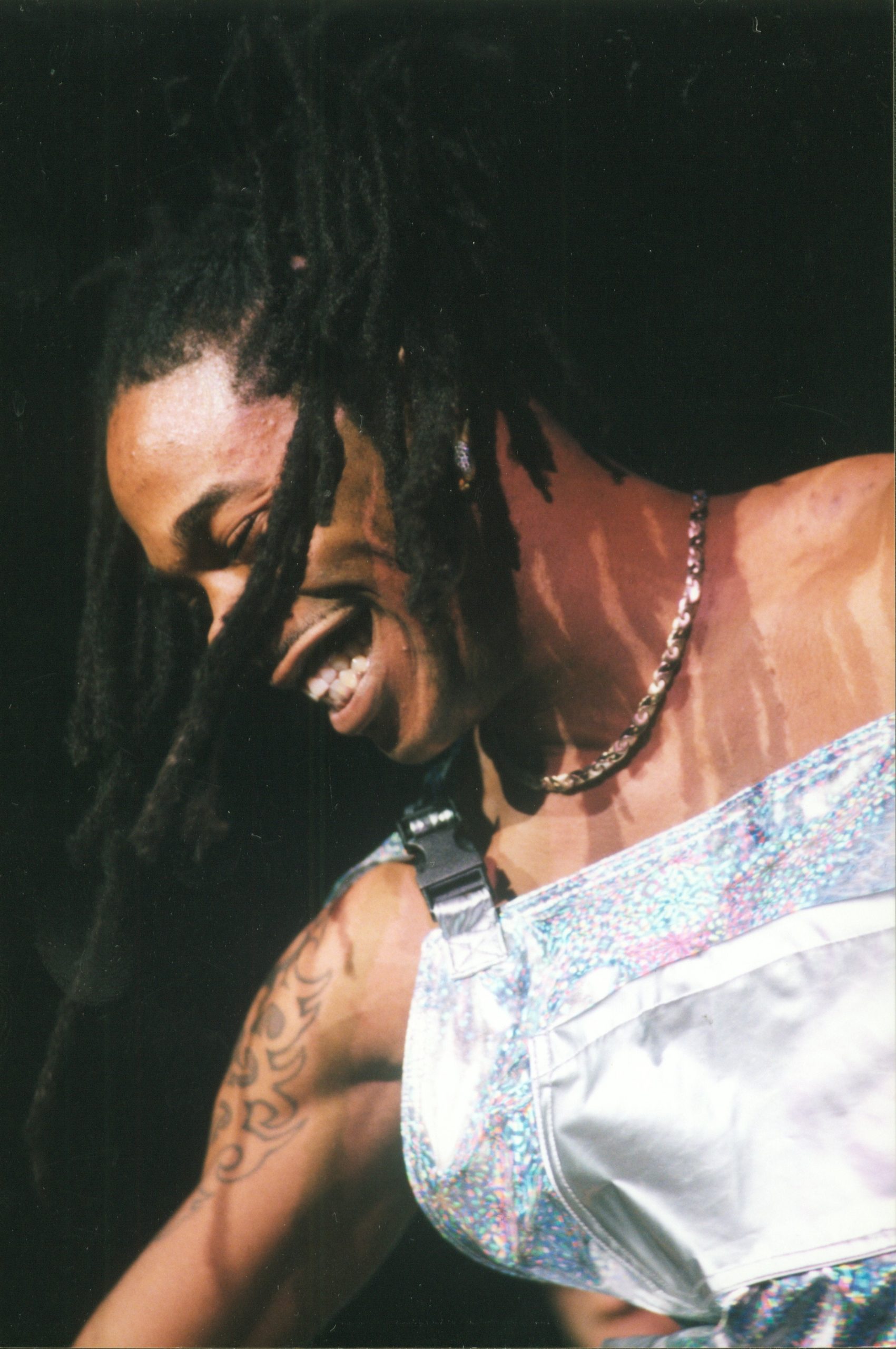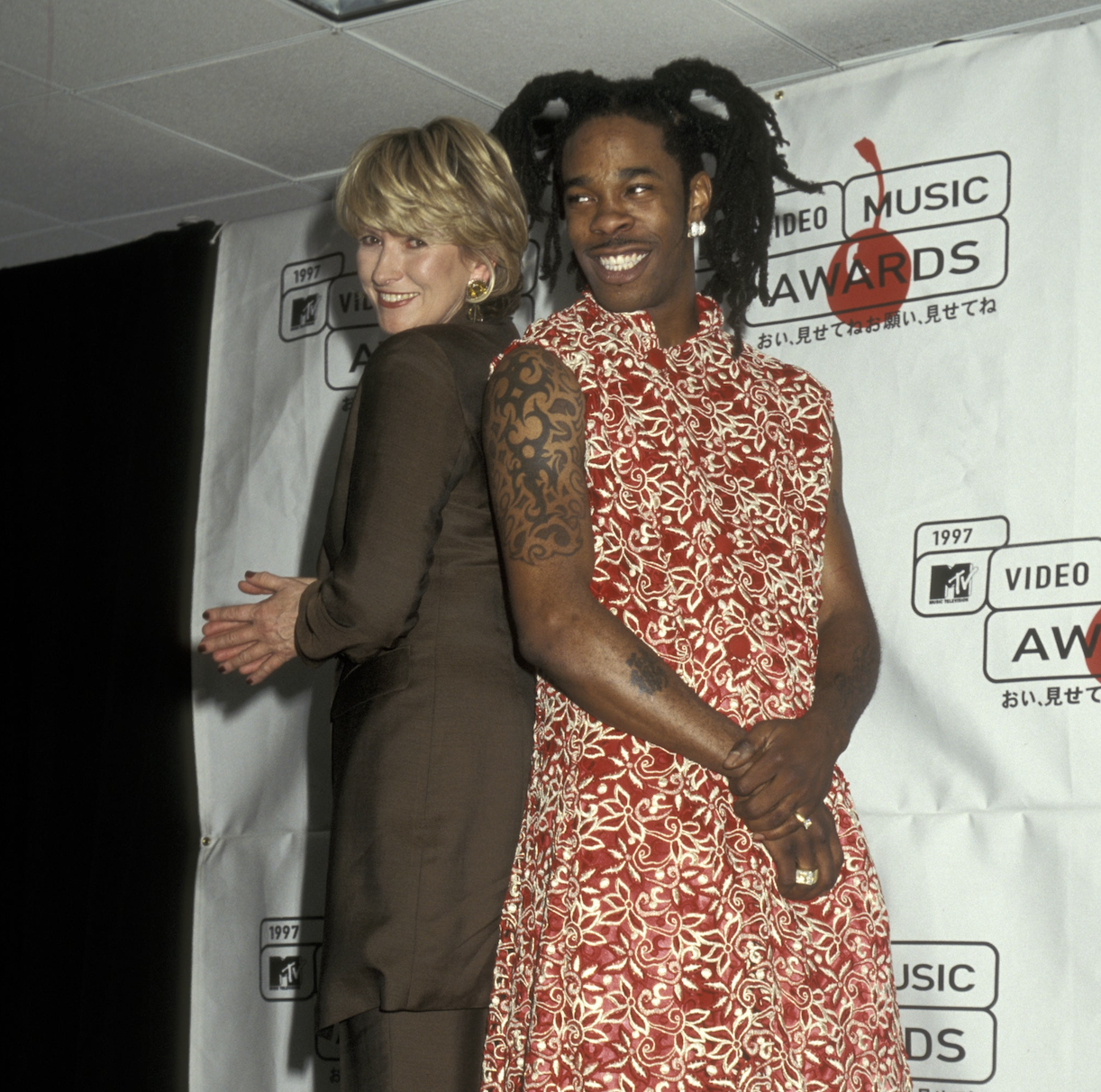 In a 2000 profile by the New York Daily News, Rhymes shared, "I don't want to run into anyone who has the same $2,000 suit I have on. I know sometimes I've made things that are too out there for people to relate to, but I'm not afraid to go there." His fearlessness paid off — people are still talking about the red maxi shirt, pants, and jacket combo that he designed for the 1997 VMA's. Though Bushi folded, the rapper is remembered for his passion for designing clothes, and for his eagerness to create affordable, luxury clothing for Black consumers.
Rhymes was comfortable enough to show up to events in a halter top and robes, bringing gender-neutral clothing to the table long before major clothing brands were encouraged to do so. He also paved the way for more modern acts who are just as eccentric, like Young Thug, Jaden Smith and Tyler, the Creator.
Consider Tyler's 2018 Grammy's ensemble. Would we have been ready for him to pair Louis Vuitton with his own clothing line, Golf Wang, and an ushanka if Rhymes had not showed up to award shows in Bushi nearly two decades earlier?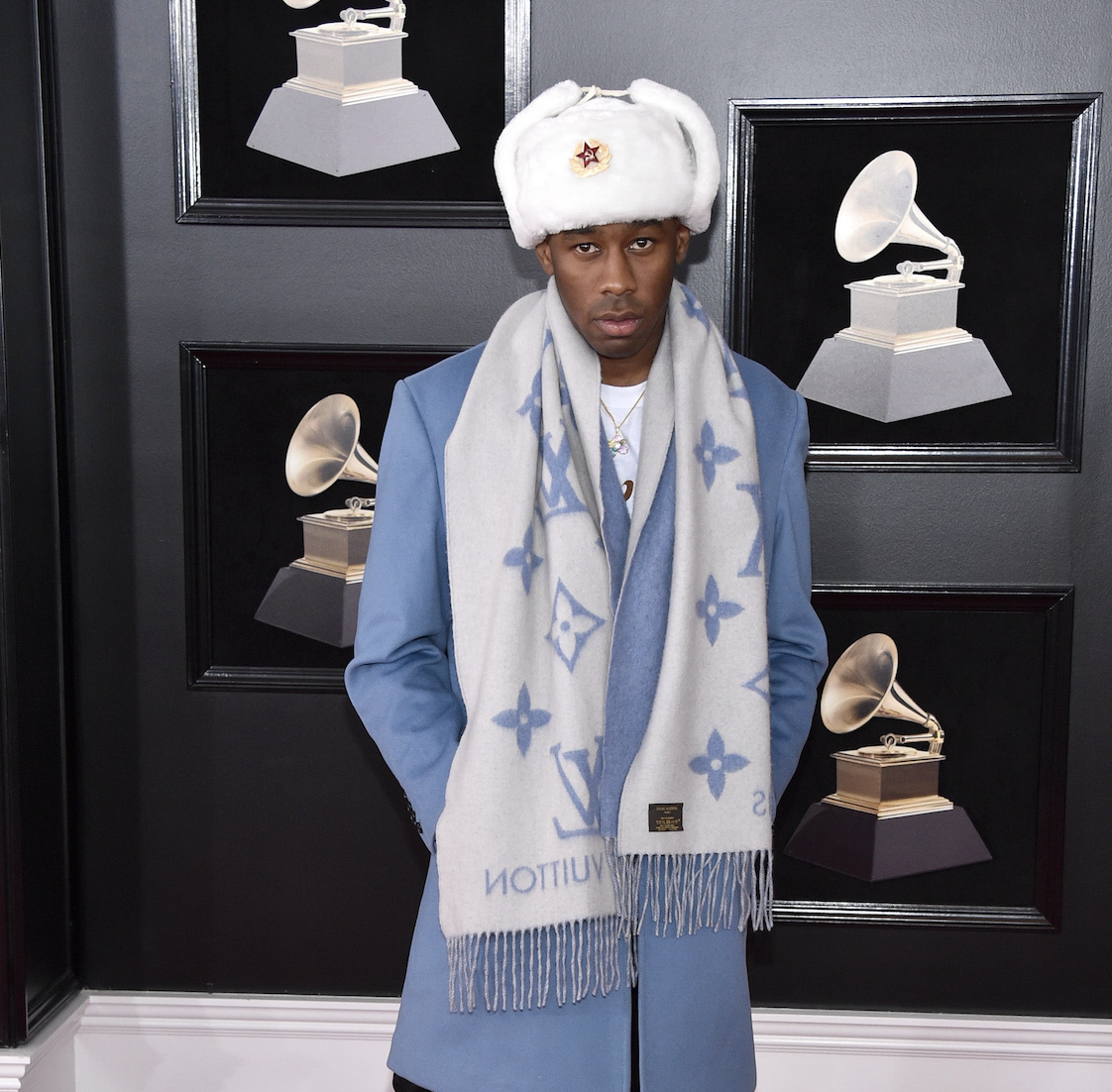 During Rhymes' prime, rappers were experimental when it came to gear. Coolio was hitting the stage in full paisley, and Diddy, Ma$e, and Jay-Z all wore shiny suits. But, more often than not, people weren't in a rush to push boundaries regarding masculinity. The rapper wore tunics, floor length robes, and genderless apparel, and in doing so, (along with other rap artists like Andre 3000) helped transform ideas of Black masculinity as it relates to style. In a 2011 write up for the Washington Post, Ambrose spoke on the then-current style climate, specifically rappers' willingness to wear clothing traditionally thought to be for women. "Fashion should be as unisex as it is right now. It's probably the most unisex we've seen it," she said. This transition is possible in part because of Rhymes' blueprint.
In 2018, Rhymes teased a shoe collaboration with New Balance and Jaden Smith, captioning a photo of the two, "they're about to find out what we cookin' up young King!!!." Nearly a year later, rapper Offset directly cited Rhymes as the inspiration behind his leather vest and horn-style locs for his "Clout" video with wife Cardi B.
Bushi's logo was the phoenix, the mythological bird that regenerates after succumbing to flames. Like his chosen symbol, Rhymes's style has come around and conversations around his "fashion fails" are turning into compliments. We salute him for his estrangement from convention and for his willingness to design clothes for people who were just as free as he was.