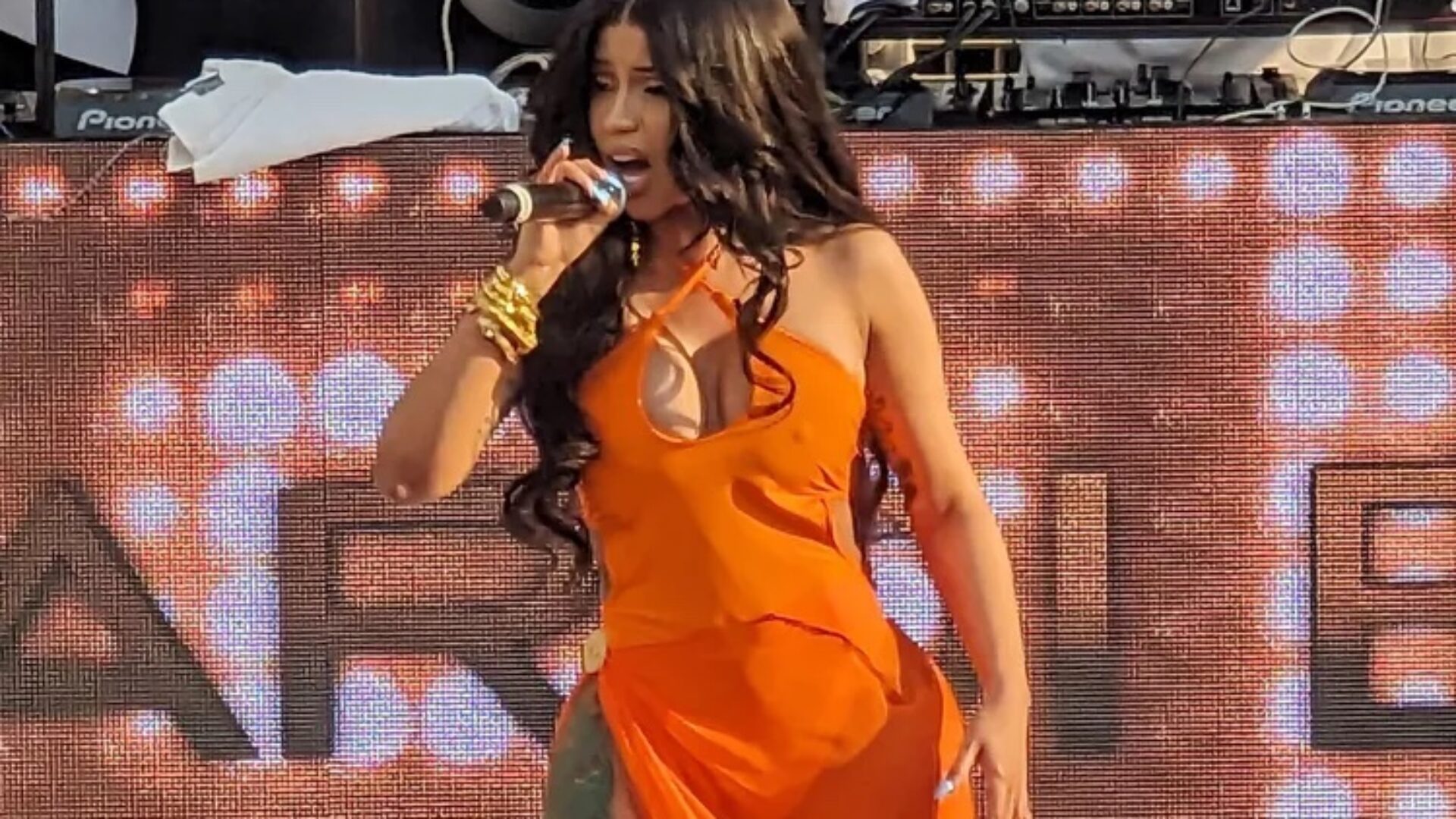 Why Are Fans Paying For Concerts To Throw Things Onstage?
Concert Culture Is Turning Into a danger for fans and artists
Over the weekend, Cardi B was the trending topic for throwing a microphone after being hit with water mid-performance. The 30-year-old performed her classic hit "Bodak Yellow" at Drai's Beachclub in Las Vegas, and things turned.
The viral clip flooded the timeline, and thanks to the Cardi B incident discourse about the risk of concert culture nowadays began. "I don't understand this trend of throwing things," a Twitter user tweeted. "How would she know that was water? Her skin could have been damaged. Her hair, makeup and wardrobe could have been damaged. It interrupted a paid performance. It's disrespectful and cannot be tolerated."
This is not the first time we've seen stories about entitled fans getting aggressive toward artists on stage. Stars like Bebe Rexha, Rico Nasty, Steve Lacy and Kid Cudi have all spoken about being hit with large objects while performing.
We've seen a shift in how artists are treated during live experiences, especially Black entertainers. It's apparent that fans perceive artists as machines and robots that should do and say what they want at any moment, but that's not the case.
"They don't care; that's why we have to care about ourselves," Rico Nasty told NPR about her experience with aggressive fans back in 2021. "Y'all not going to tell us that we the baddest b-tch. Y'all just going to keep breaking us down."
Read 'Rico Nasty Deserves More Respect'
As the concert scene continues to evolve, it's becoming harder for fans to enjoy their favorite artist because of incidents where entitlement has taken over offline and online.
We often forget that artists are more than a product and that moments like these could trigger their safety while simply wanting to put on a good show for their fans.
So the next time you're at a show, remember the hard work and dedication these creatives put into their production to give fans an unforgettable experience.
About Kenyatta: Clark Atlanta University and Medill School alumna Kenyatta Victoria is the Girls United writer covering everything from news, pop culture, lifestyle, and investigative stories. When not reporting, she's diving deep into her curated playlists or binging her favorite comfort shows.