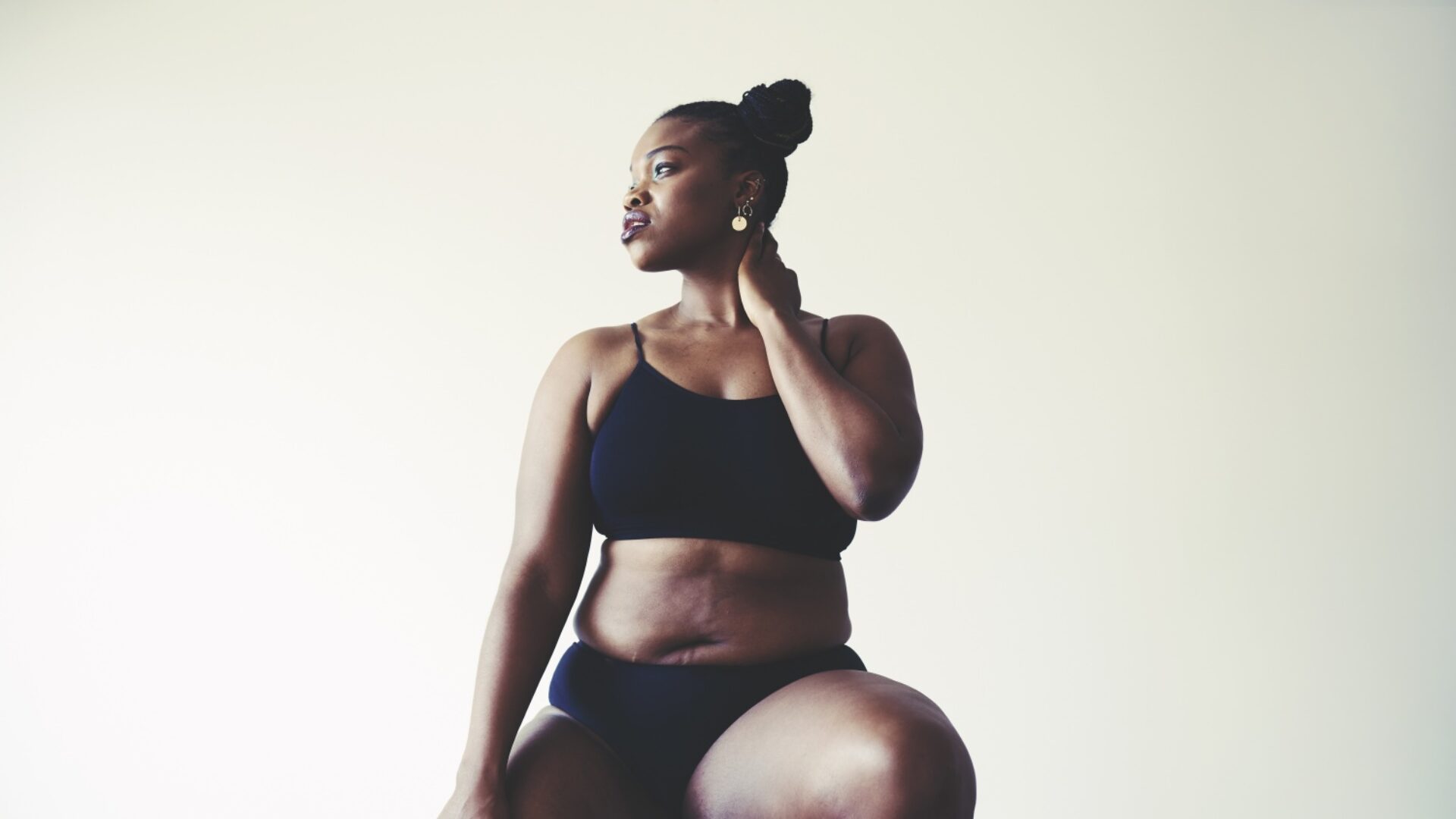 Let's Talk About Body Image In Hip-Hop
50 years in, and it's time to reflect on the impact the genre has on body image
I know what Hip-Hop's ideal body type looks like, and it's nothing like what I look like.
Still, I'm guilty of twerking on the dance floor as Drake raps about girls I'll never look like and wearing my tightest bodycon dress showing off my big belly and backrolls grinding to Megan Thee Stallion as she serenades me with her sultry southern bars.
I've come to love my body in spite of Hip-Hop and because of it.
I remember the day I discovered I was fat. I always knew I was bigger than other kids, but one day during 4th-grade recess, I learned of everything that came with it.
The popular girls sat at the top of the play tower during recess, lording over everyone and judging us. I always wondered what they talked about up there. Then they invited me one day. I ditched my nerdy friends and found myself seated in a circle as the popular girls went around telling the group about whom they had a crush on.
As my turn approached, my heart started racing because I knew the boy I had a serious crush on was way out of my league, but it all seemed like innocent fun, so I swallowed my fear. And they just skipped me. So I blurted out, "I like Michael!"
Everyone stared at me in disgust. I explained how innocent it was when one girl said, "You can't. You're fat." Followed by the rest of the girls confirming what should have been evident to me.
Everyone went back to gossiping, but my world turned upside down. I was fat: unworthy of love, happiness, and respect. I was alone. It was in my loneliness and depression that I found Hip-Hop. The genre served as the soundtrack to my life, and during that dark period when I felt unloved, the music became the love of my life.
On days when I couldn't escape my mind and wanted to crawl out of my hideous, fat body, the music made me feel less alone, brought me joy, and helped me forget where I was and who I was. I loved riding in the car with my dad listening to Jay Z, Mobb Deep, Eminem and Kanye.
There were days when the bullying was so constant I couldn't breathe, and I'd race home, fighting back the tears. That was until I got home and could lock myself in my room, watch the top 10 countdowns on 106 & Park, and exhale. But only for a moment.
It was the highlight of my afternoon watching Melyssa Ford, Toccara, Karrine Steffans, and all the video vixens grinding on my favorite rappers.
I attempted everything to look like them: diets, exercise, purging, starving myself until I couldn't physically stand, and got migraines so severe I couldn't see. I wanted to be like the women Lil Wayne rapped about, but nothing worked, and I kept gaining weight.
It felt masochistic, never being able to pull myself away from Hip-Hop even though it reminded me of my shortcomings with every bar. It felt like I didn't belong to a culture that was supposed to be mine.
So if that was the case, where did I belong? I wrestled with that question and my weight for years in tandem. As I came of age and my body changed almost unimaginably, so did Hip-Hop. Suddenly, I found myself in a friend's college apartment, rapping, "I'm a popping a– b-tch, let me remind you."
It's hard not to feel that level of energy in your body. Suddenly, my clothes covered less and less of the body I was once so ashamed of as I twerked in the middle of clubs. Suddenly there was Rico Nasty, Megan Thee Stallion, City Girls, Latto, Lizzo, Cardi B and Coi Leray. I felt revitalized, sexy, confident and in control again.
I felt at home. It was women who healed the wounds Hip-Hop left on my body. Their music has taught me lessons in self-love I never knew I needed. Their confidence is infectious to me. The community they foster, full of women of all shapes and sizes, is something I couldn't have imagined 15 years ago. At their concerts, I see myself and the future of Hip-Hop culture.
That struggle, insecurity, triumph, and revitalization that I've gone through is what Hip-Hop represents. I used to feel that I had to change my exterior to feel like I belonged to this culture, to feel truly connected to the music. I thought the only women deserving of attention and praise were those who looked like all the stunning video vixens of my childhood, but now I know I'm included, too, in spite of and because of what I look like.