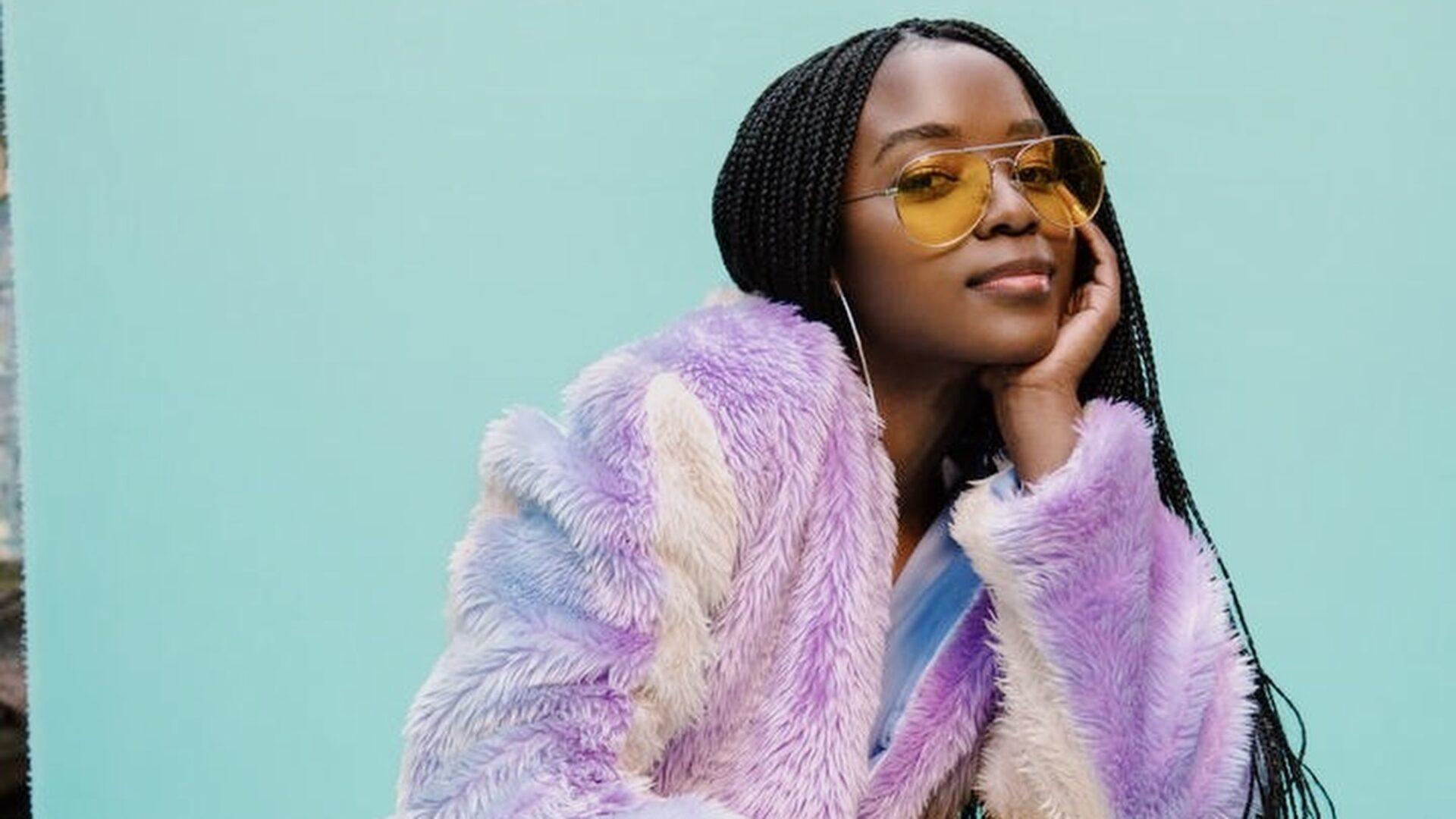 'Blood & Water' Star Ama Qamata Gets Candid About Season Three
The Netflix show is changing the narrative of teen dramas
For the past three seasons, Netflix's Blood & Water has set the timeline on fire with the story themes of coming of age, drama, grief and human trafficking from the perspective of teens in South Africa. The show aired on May 20, 2020, telling the story of Puleng Khumalo, a Cape Town teen who sets out to prove to herself and her family that her school's swimming star Fikile Bhele is her sister, a victim of abduction. 
Ama Qamata, who portrays Khumalo, did not expect the show to have such an impact worldwide. The show is Netflix's second African original series, allowing viewers to see a teen drama from a global perspective and see what issues stand out the most. "We were just excited for the opportunity to work with a brand such as Netflix," Qamata told GU. "We were the guinea pigs, testing how the world would receive African content and shows."
The world hopped on the Blood & Water wave as we binged, tweeted and conversed with one another about the drama between the characters. Season three was no different about the discourse that bubbled up when it dealt with the trials and tribulations Puleng was about to endure regarding her investigation of the human trafficking issue surrounding her family and friends.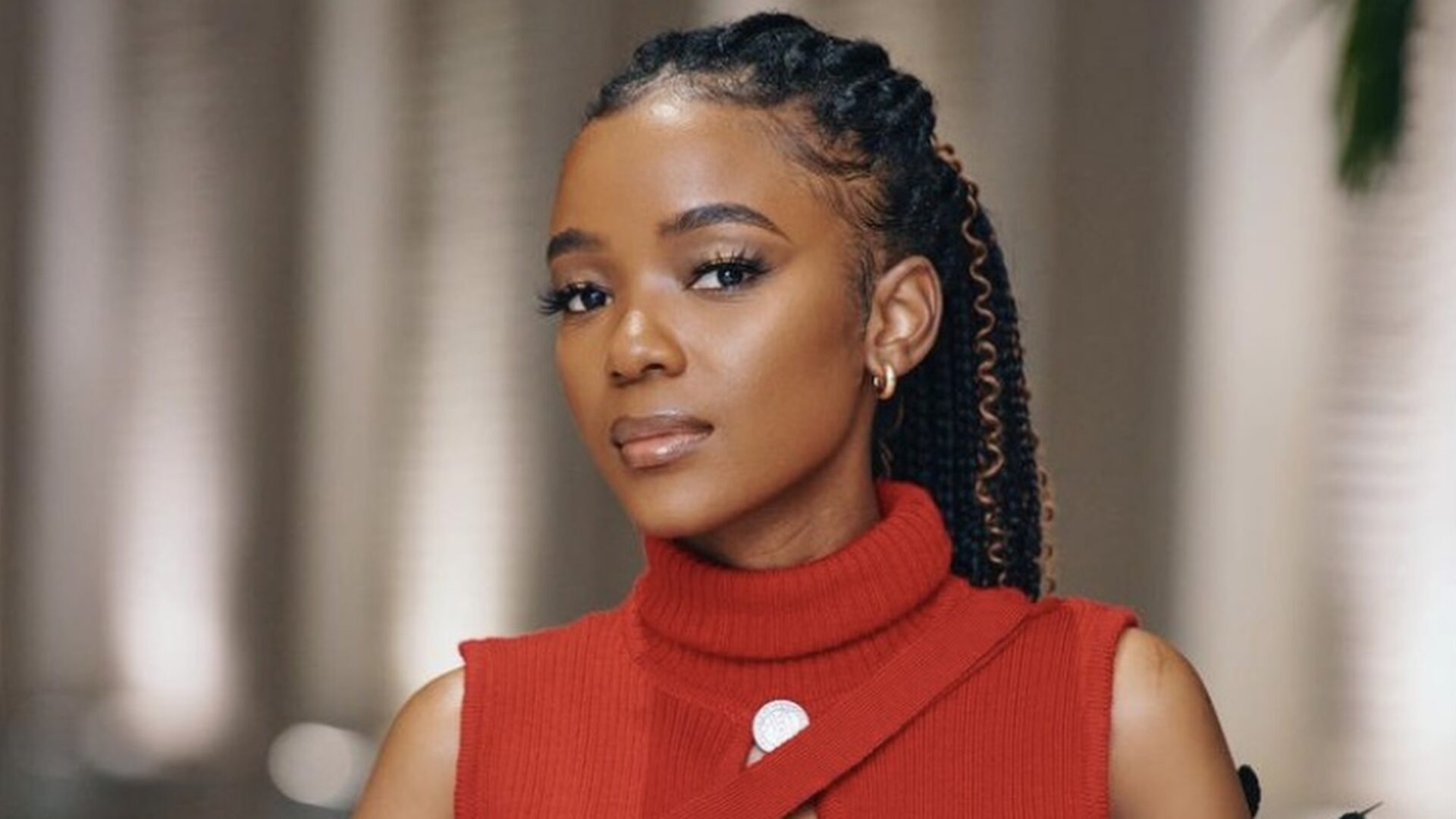 Once Qamata read the script for season three, she felt nervous and pressured to deliver for season three, as she even pulled the show's director and writer to the side as asked if they trusted her for this next step for Puleng.
"The day before we started shooting, I literally [was] panicking and I guess just being really emotional about Puleng's journey this season," Qamata told GU. She called one of the show writers Nosipho Dumisa and cried to her for comfort and she reassured Qamata and let her know she was prepared for this next chapter for Puleng's character.
Throughout the duration of filming season three, Qamata has been able to create a boundary for herself when it comes to detaching from playing Puleng and focusing on her mental health. The 24-year-old caught up with Girls United to discuss her hope for Puleng, who has grown the most on the show and what's next for Ama.
GU: Who do you think has grown the most as a character on Netflix's Blood & Water?
Ama Qamata: I think all of us except for Chris [laughs] there's been a great growth in every single character on the show, but I think I know Puleng's journey more personally, and I think she's had tremendous growth from season one to season three. We see her try and redeem herself and the relationships that she's messed up. She tries to be honest about her mistakes, and she speaks to Wade about what happened with KB because she wants the relationship to have a solid foundation.
I will say Puleng had the most growth also, Julius, Puleng's dad, he's had quite a journey on the show, I think from running away from the family to actually facing the family and owning up to his mistakes.
[Mini-Spoiler Alert] Puleng has an infamous car scene with Julius this season that caused a shock for the viewers. What was it like preparing for that scene?
I was excited actually because of the action of the car flipping I'd never seen that done before with my own eyes. So I was excited to shoot that and when it came down to it, we were both rigged onto the car because the car is upside down, and that was not fun.
I was upside down crying, screaming and kicking for hours, and I had to perform and they were trying to get the shot because I was upside down so it kind of looked weird. So that wasn't fun, but I think it was a challenge and I grew so much from it. I know I can do it now. So, I think overall that was a really exciting day to shoot.
What are some qualities in Puleng that you see in yourself?
I think her determination. We have that in common once we put our minds to something we get it done and I'll say how she sticks up for her family. I'm very family oriented and would do anything for my siblings, my mom and my dad. So I think just how hard she goes for her family. We have a fight in us. I didn't know I had in me until I was doing all of this and I was like 'Oh I didn't know I was aggressive.'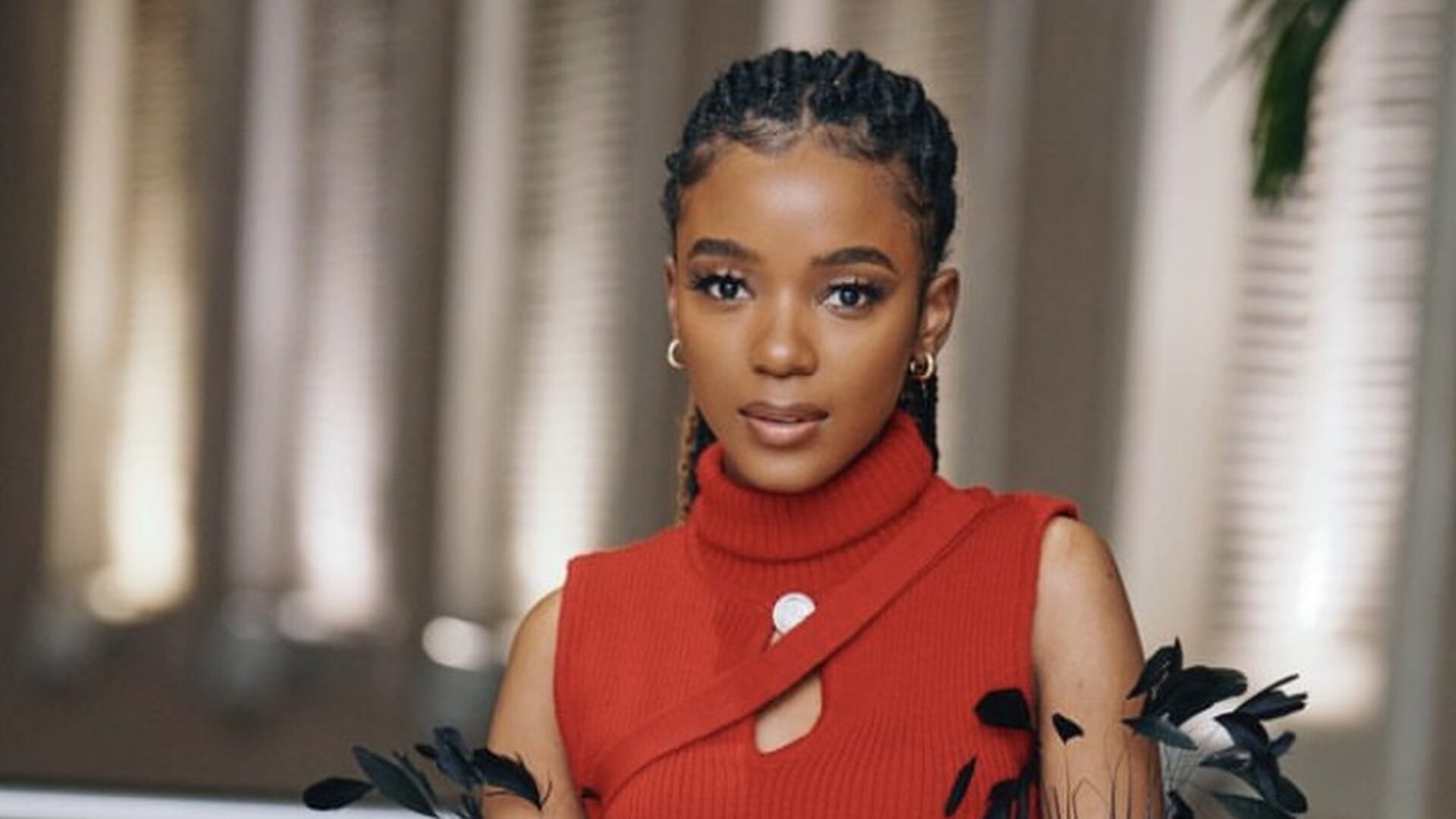 Blood & Water touches on such an important topic of human trafficking. Why do you think to have that issue at the forefront of the show and on a global scale?
Well, I think it's because that's how the basis of what the story was about it was child abduction, which falls under the umbrella of human trafficking. It's uncovering what the plot was in the first season on a bigger scale. I was really impressed by how deep they went into telling the story and uncovering a veil on the fact that it's very powerful people who are involved in this and it's a real thing. It's right under our noses.
Sometimes we look at the numbers, we see the pictures on the news, not really internalize that these are actual people and this is happening around us. Also in South Africa, human trafficking is a huge and very soul topic in our country.
In hopes of a season four of the show, what do you want most for Puleng next season?
I was saying something to the director. I was like you know, I've never seen Puleng laugh. How does this girl laugh? What is it like to see her happy? I think there was a bit of that with her relationship with KB, we saw a lighter side to her, but that completely went away. She goes through the most every single season, so I would like to see her enjoy her life, the kids deserve a break. I'm trying to get them to write us a getaway somewhere [laughs].
You did bring up KB, so for Ama personally and as a viewer, are you team Wade or KB?
I'm team Wade, f—k KB, [laughs] honestly that diss track was so whack like why would he do that? I am shocked that people still want this relationship to work.
Wade risked his life to save Puleng. That's who she deserves to be with, but I think there's definitely chemistry between Puleng and KB that is undeniable. 
What can we expect from Ama in 2023?
I'd really like to do more philanthropic work. That is something I'm very passionate about and really falls into what I would like to use my platform for, so speaking to people and seeing where I can lend my voice about projects that I'm passionate about, as well as going global. I'm always championed for being a representative of African talent on a global stage, and I'd really like to see that come to fruition next year on a much bigger scale.
About Kenyatta: Kenyatta Victoria is an entertainment and culture reporter passionate about music, pop culture, and marginalized stories. She has bylines in publications such as Chicago Reader, INSIDER, Girls United, TransLash Media, and the Chicago Tribune.