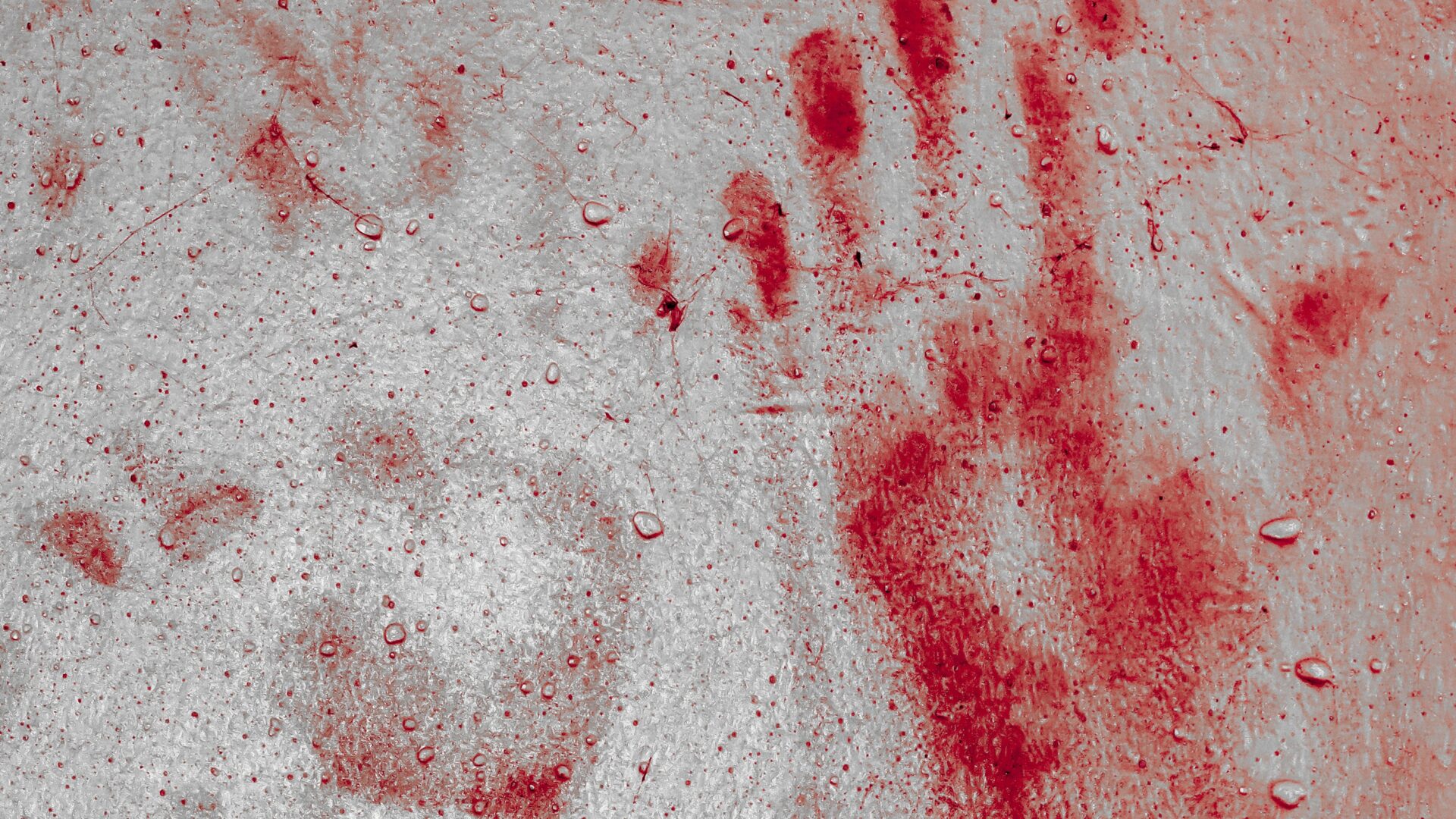 Bloody Hands Makeup Is The Perfect Amount Of Gore You'll Need To Scare Everyone This Halloween Season
This makeup look is a bloody mess.
Over the years, I've noticed a transition of less Mean Girls "girl world" Halloween costumes and a shift to more horror-based aesthetics. Personally, the blood and gore aspect of Halloween actually scares me, but what I do find fascinating is the realistic makeup. In an effort to step outside my comfort zone of the sexy, pretty, or cute costume, I went perusing the horror and gore section of social media and found an interesting compromise: bloody hands makeup.
Created by @babyleska, the bloody hand's makeup trend became popular even though the video has only been up for a little over a month. The bloody hand's makeup TikTok hashtag currently has over 11 million views. The trend is eerie because the hands are super tiny and give the effect of bloody ghost prints patterned across the face. If you're dipping your toe into Halloween's horror and gore side, this is a great introductory costume without looking like an amateur. 
Depending on your particular aesthetic, you can make this as gory or glam as you want. For example, Tiktoker @glambymykaila's makeup is simple and focuses on the cheeks. She specifically built up her blush so that it could show underneath the bloody hands. To draw the bloody hands, you're going to use red water-activated face paint and a small brush to draw the hands. Add coagulated blood gel to get the thickened blood look. This specific tutorial has a dripping effect that I really like because it almost looks like the hands are smeared across the face. 
Another Tiktoker @shania_parris_ focused more on her eye makeup. To complement the bloody hands, she blended orange and red eyeshadows in a winged shape. Then she added a shimmer eyeshadow in the center and winged eyeliner to complete the eye look. Her bloody hand's makeup was executed by using red water-activated face paint and coagulated blood gel as well.
If you want to spice up this makeup, dip a spoolie into the coagulated blood gel or water-activated face paint and flick it around the bloody hand, so it looks like blood splatter. You can also add little feet to your face. You can add glitter to your eye makeup or around the bloody hands to glam up the look. Who says you can't be a bloody but cute mess this Halloween.
About Allanah: Allanah Dykes is a freelance writer. Her work has appeared in NPR, Popsugar, Food52, and Complex publications. Raised on Long Island, NY, surrounded by diverse fashion, beauty, and culture, she prides herself on infusing her upbringing into every article she writes.