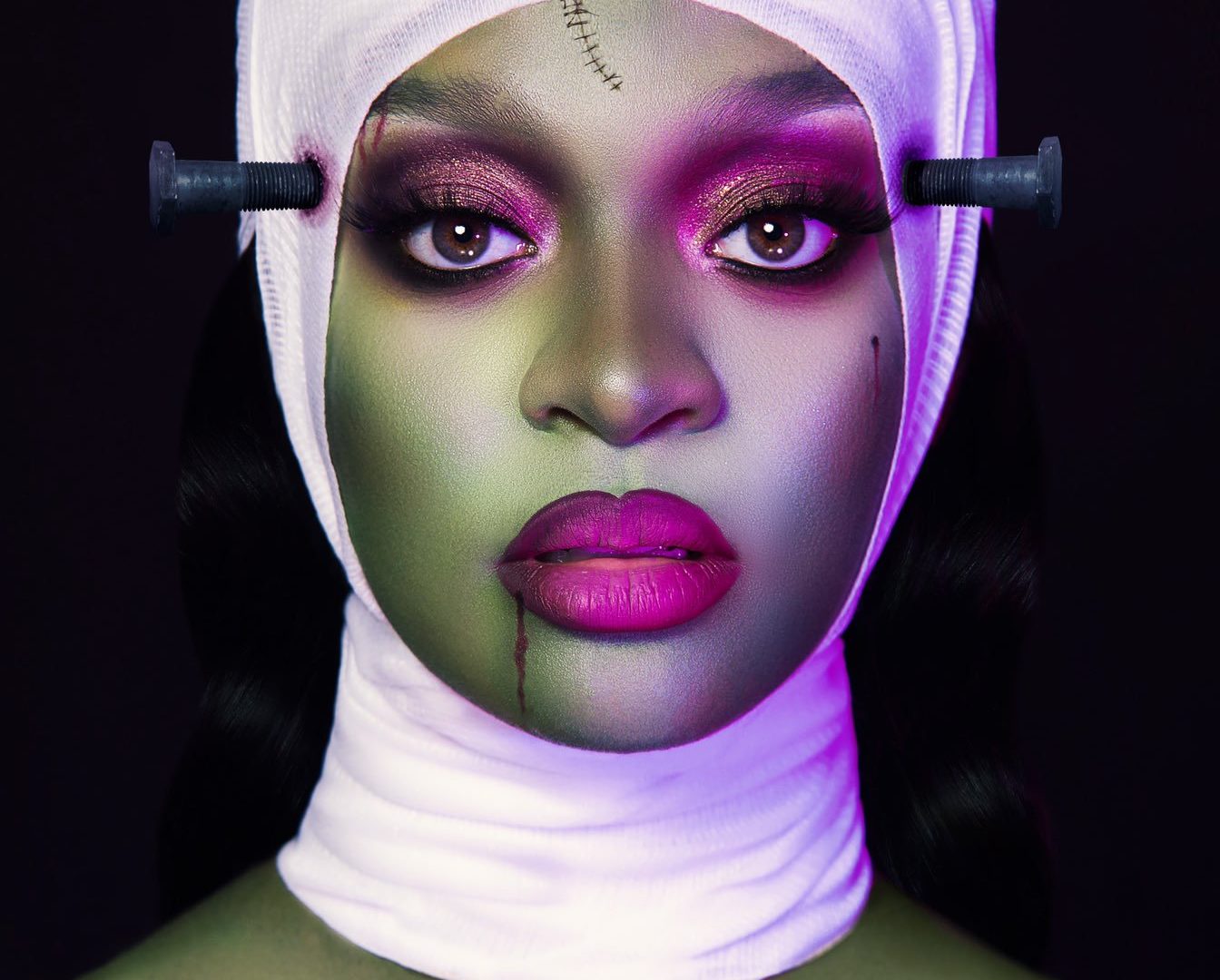 The Hottest Halloween Makeup This Year
Black girls are the queens of top notch Halloween looks.
Halloween is the time when your imagination is allowed to run wild. You're encouraged to be whoever or whatever you want without judgement. It's harmless fun for everyone, and it's super inspiring to see how everyone interprets characters and celebrities. Black girls are always taking their creativity to the next level, especially with their makeup, and this year is no different.
We rounded up the hottest Halloween makeup looks on the internet, check them out below!
Bubbles, Blossom, and Buttercup were always kicking ass, so it's shocking that they were also so cutesy. But in Arielle's version of the famous cartoon heroes, they're beat up and more than a little bloody. She absolutely nailed this one.
Kayla ate this look! The subtle details, like the emerald green contacts, the bone straight black hair, and the different colored foundation make this makeup a winner.
I mean, will you check out her fucshia eye makeup?! With the matching lip, too? This look is absolutely killer, so it's no wonder it's going viral. Joie graciously shared details about the products she used, too. Head to her Instagram to find out how she brought this look to life.
Kudos to Naezrah, because these stitches look real! This beat adds a bit of luxury to the infamous toy menace, like the perfectly groomed copper brows, the rhinestones on her eyelids, and the dramatic, dark lashes.
"Blocking your brows" is when you layer your eyebrows with makeup (and sometimes, glue from a glue stick) to make it seem as if you don't have eyebrows. This tactic is also used when you want to create a new brow altogether. Danhaelle did it for the first time with this glam vampire look, and she did an amazing job!
Check out our favorite Halloween costumes here.
Photo credit: Twitter