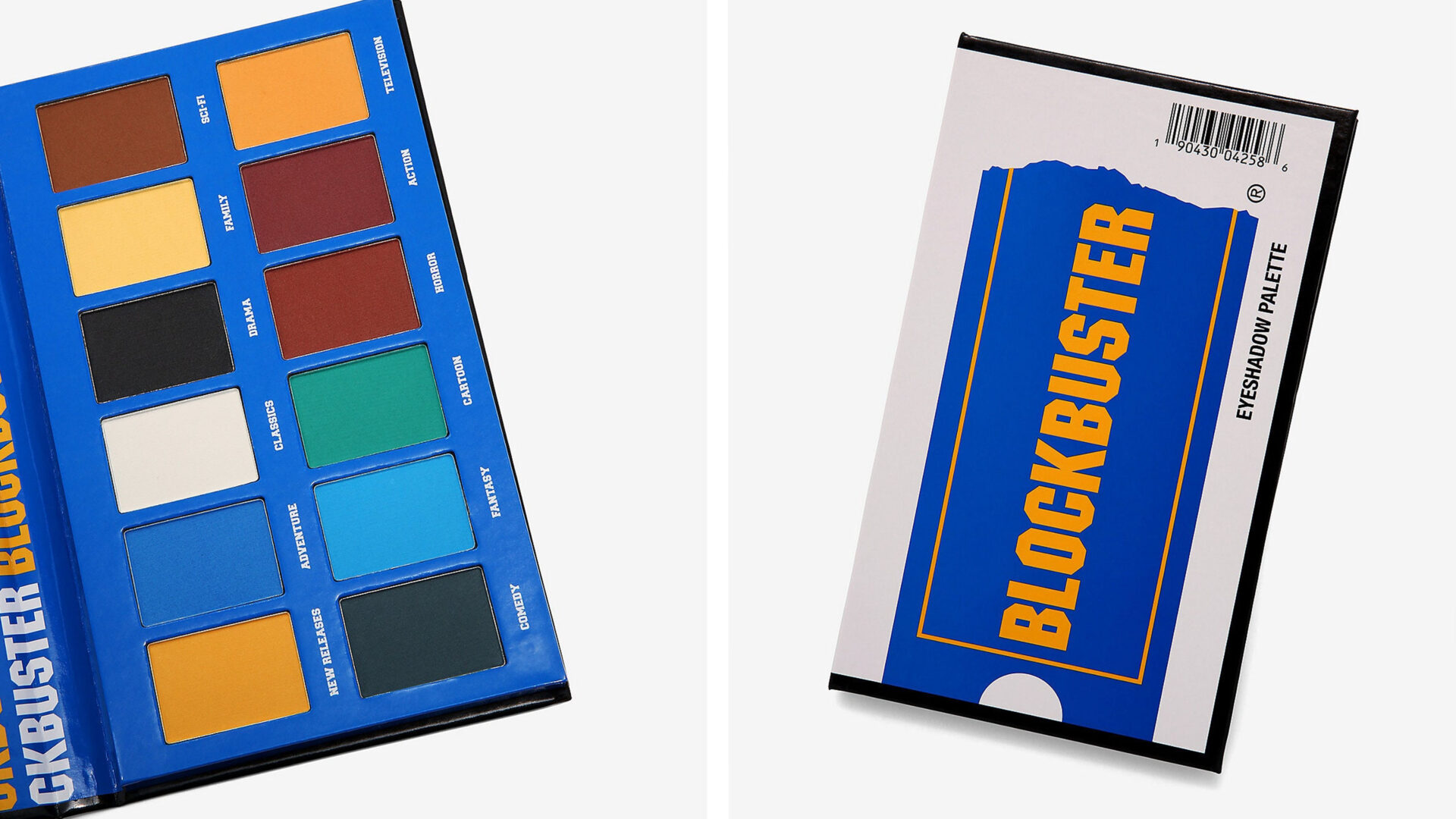 Hot Topic Launched A Blockbuster Makeup Palette
The oldest Gen Z-ers will remember Blockbuster, the video rental store that predated infinite channels and streaming services. Relish in the throwback vibes by purchasing Hot Topic's newest eyeshadow palette that's an ode to the old store.
Featuring twelve shades, the palette comes in a case that closely resembles the VHS cases that touted Blockbuster's label. The eyeshadow colors include: New Releases, Adventure, Classics, Drama, Family, Sci-Fi, Comedy, Fantasy, Cartoon, Horror, Action and Television—all genre categories that once existed at Blockbuster. They are all inspired by hues present on the store's logo.
Read our story on soft glam makeup.
I remember hitting Blockbuster on Friday nights with my family and having a say in the movies we picked, so this nostalgic nugget is everything. It makes a lot of sense since everything from our childhood—from low rise jeans to bedazzled jeans—are coming back.
Read this piece on the return of early 2000's fashion trends.
The makeup case also includes a mirror on the inside, so you check out our new look as you go.
This palette is super affordable, at only $16.90 in stores. Also, for today only, you can get it for 30% off, as a part of Hot Topic's sale on select items. So, you can get it for just under $12 if you act fast. Shop here.
Photo credit: Allure
Did you know Black girls played an important role in Y2K fashion? Check out more info here.