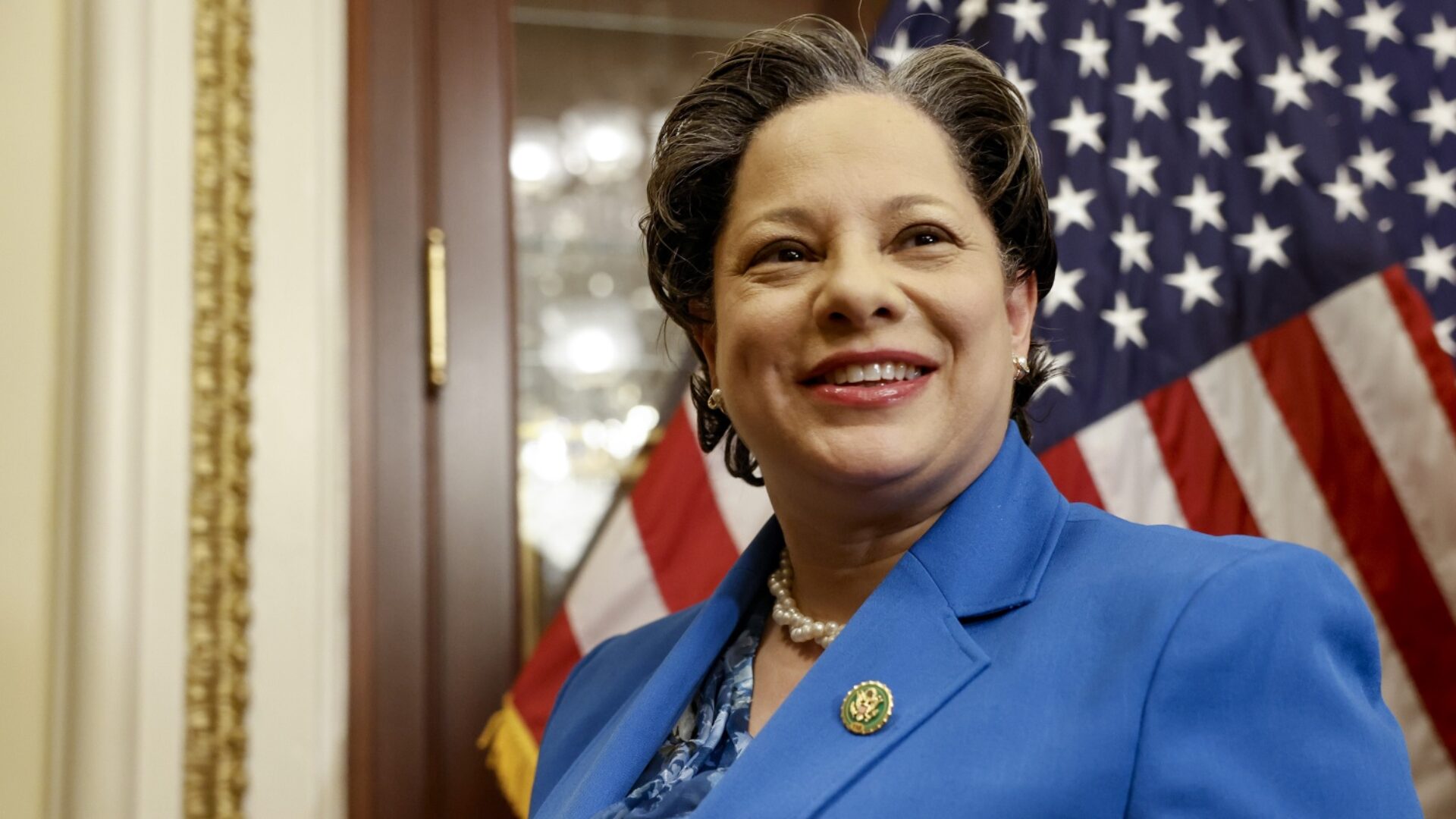 Only 22 States Have Elected Black Women To Congress
There's still work to be done for women in politics
Although it's Women's History Month, society continues to show the amount of work that needs to be done regarding women in power. According to the Pew Research Center, only 22 states have elected at least one Black woman to Congress, and 29 have elected at least one woman of color. 
The study reveals 57 Black women out of 106 women of color have ever been elected to the national legislature. Some of the women include Carol Moseley Braun of Illinois, elected in 1992 and current Vice President Kamala Harris elected in 2017.
According to the research, Congress first swore 58% of women within the last 10 years. With 73% of Hispanic women, 65% of Asian women and 46% of Black women, the data showcases Black women represented in Congress as the lowest. In 2023, Jennifer McClellan, a former Virginia state senator, became the first Black woman to represent in Congress contributing to the 46%.
"I stand on the shoulders of my parents, grandparents, and great-grandparents, recognizing that in a lot of ways I am fighting the same fights that they did," she said. "I stand here to ensure that my children and yours don't have to fight those same fights."
In addition to the 22 states that have elected at least one Black woman to Congress, 10 have elected at least one Hispanic woman, six have elected at least one Asian American woman, and two have elected an American Indian woman.
"I think folks have to stop giving lip service to Black women and brown women and put the money where the mouth is. The fact remains that Black and brown women face higher barriers of entry into this work than other women and men," Sydney Kamlager, Representative of California told CNN. "When we run, our contributions are less often than men. We are held to higher and double standards."
Overall, the study proves that although Black women are making strides in politics. There is a major lack of representation for the next generation who want to contribute to changing the societal and political norms forced upon marginalized communities.
About Kenyatta: Clark Atlanta University and Medill School alumna Kenyatta Victoria is the Girls United writer covering everything from news, pop culture, lifestyle, and investigative stories. When not reporting, she's diving deep into her curated playlists or binging her favorite comfort shows.