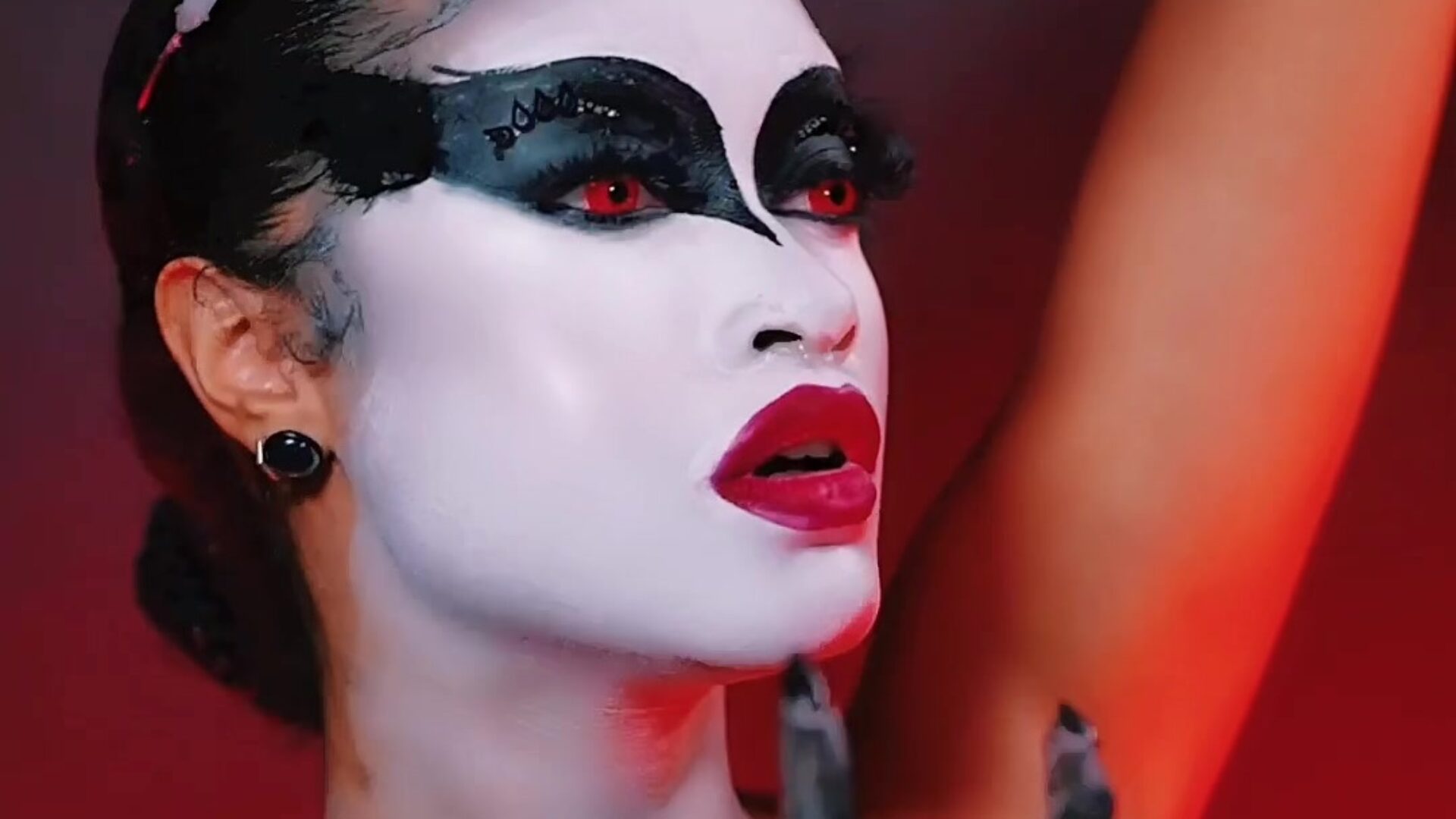 Black And White Swan Tutorials Are Trending So It's Time To Decide On Your Perfect Halloween Look!
Tchaikovsky's Swan Lake is not only one of the most popular ballets to have the privilege to see, but the black swan and white swan costumes are always popular during Halloween. After seeing one of my favorite cosplayers dress up as both the black and white swan for one of her Halloween tutorials, I was excited to see more black artists execute this look. Spoiler alert: perfect, it was perfect. 
If you search black swan makeup and white swan makeup on TikTok, there are over 46 million views for black swan makeup and over 53 million views for white swan makeup. I rarely see many women of color cosplay this ballet, but some notable creators are doing their thing on social media this year. 
Black cosplayer Bri Hall put her spin on both swans, and I love her rendition. She chose to do white base makeup for both swans, which is authentic to the Swan Lake aesthetic. You don't have to use white face paint, but if you want to go the extra mile, I think it really sets the look apart. She adorned her eyes with silver rhinestones and a dramatic graphic under-eye liner for the white swan. I highly recommend recreating her white swan cosplay if you want a pure, elegant Halloween look. It's pretty but still editorial. Usually, the white swan is more my vibe, but her rendition of the black swan has to be my favorite interpretation of this ballet. 
The black swan is the unhinged and evil one of the two swans. Hall displays that perfectly with more dramatic black eye makeup and red lips compared to the white swan having nude lips. If you can't do eye makeup as severe as this, I recommend doing a black smokey eye that engulfs the entire lid and still do the signature bold red lip. The black rhinestones add an extra touch.
I love Tiktoker @scorpiobroth's rendition of the black and white swan because she combines both swans into one cohesive makeup look. The graphic eyeliner is not only on trend, but the competing sides beautifully showcase the symmetry and differences in the swans. This look is perfect for those that can't decide which swan to be. I would use a red contact lens on the black swan side to set this look off. 
I think everyone has a bit of the black and white swan in them, so combining the two looks this Halloween might be the way to go this season.
About Allanah: Allanah Dykes is a freelance writer. Her work has appeared in NPR, Popsugar, Food52, and Complex publications. Raised on Long Island, NY, surrounded by diverse fashion, beauty, and culture, she prides herself on infusing her upbringing into every article she writes.