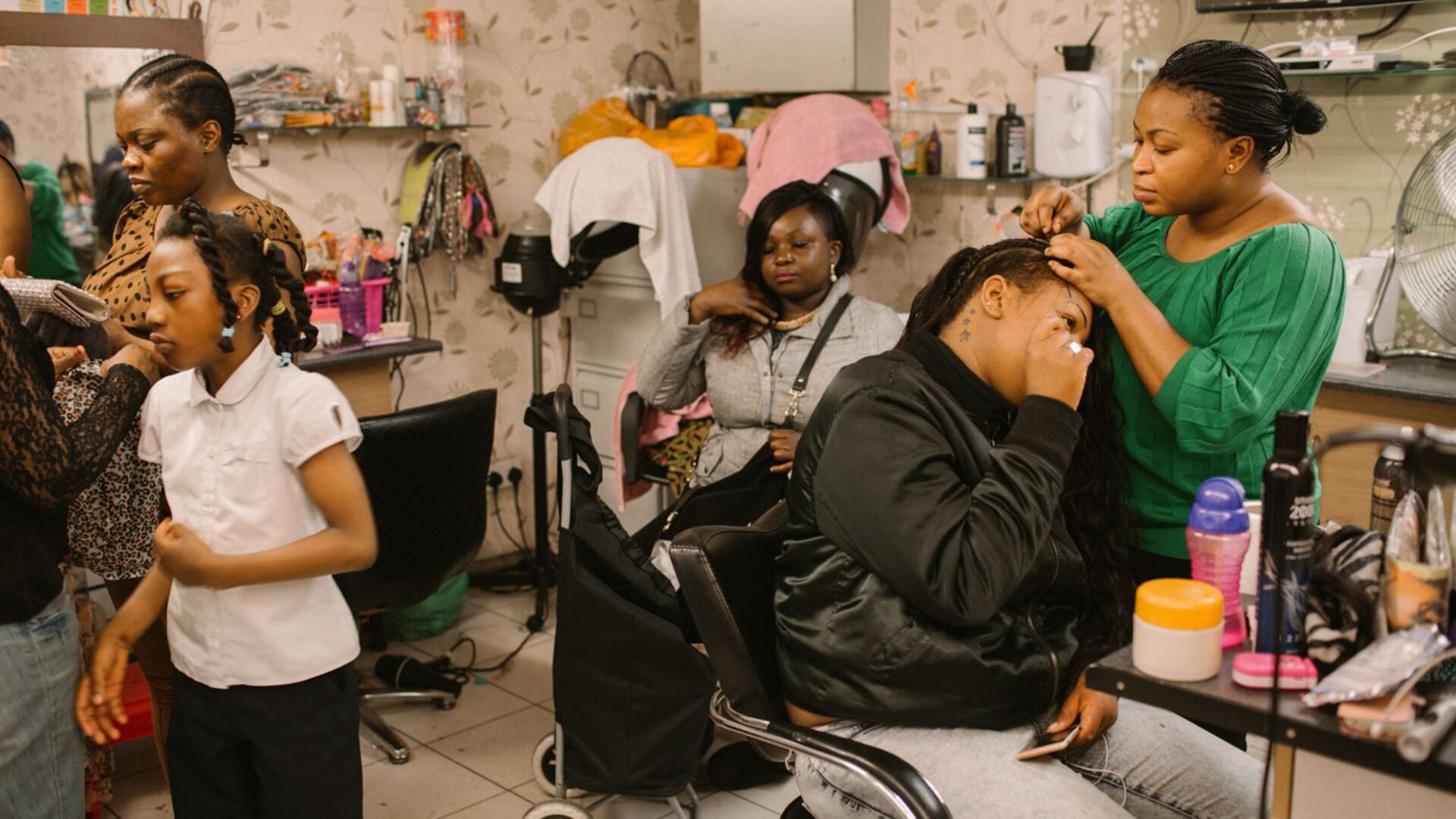 The Significance of Black Girls And Their Hair For Back To School
Our hair tells our story, and a fresh style is the perfect way to welcome a new chapter
The first day of school signifies a fresh start. There are new teachers, new classes, and an overwhelming sense of opportunity and excitement for what lies ahead. But for me, the first day of school was marked by much more than a pack of new pencils and erasers. Getting my hair done as a child was one of the most important parts of the back-to-school experience. I can still smell the Pink Hair Lotion and Blue Magic Grease my mom would use to slick my hair up into plaits before the first day of school.
As I got older, these coiffure staples transitioned from pigtails and barrettes to flat irons and heat protectants, but the internal feelings of excitement and optimism I felt while getting my hair done for the big day remained the same. New hair meant a clean slate, a chance to show up as a refined version of myself, poised to take on the academic and social hurdles of the new school year.
I am just one of the many Black women who reflect fondly on this time of primping and pampering, an art in the Black community that transcends generations. "My mom didn't have a lot, but she made sure to take us to the hair salon," says Farrah Nellums, 44, the owner and head stylist of Virtuous Hair Salon. As a Black woman, mom and hairdresser with over 20 years of experience, she is more than privy to the cultural importance of having a fresh do for the first day of school.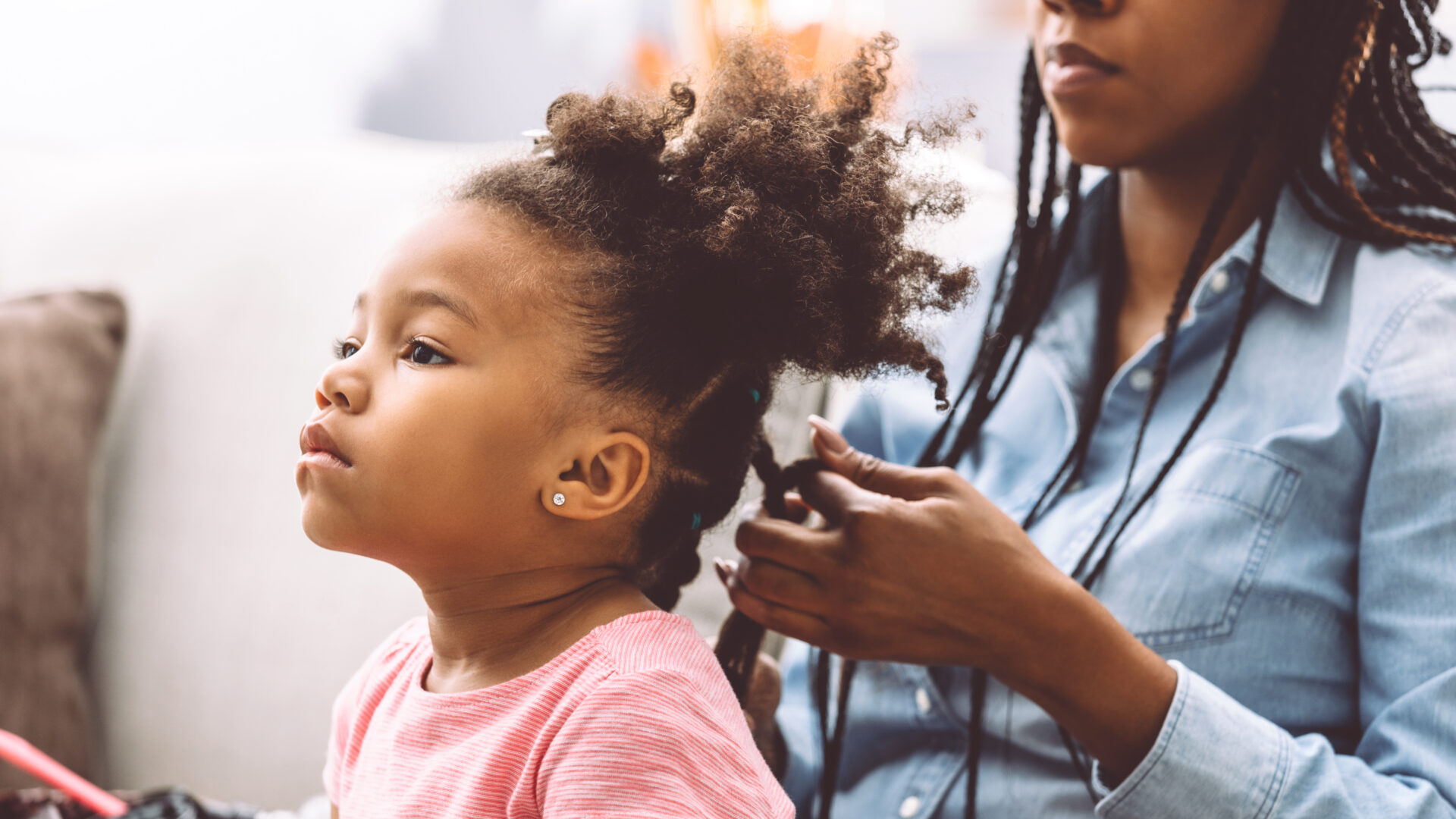 Read 'Here's How You Can Snag Last Minute Back To School Deals'
She still vividly recalls moments in her childhood when her mother would "go without" to ensure she could get her hair done. Now, as a mother of two girls, she fully understands how sacrificial her mother's actions were. "I really appreciate that when I look back," she told GU.
Everyone wants to put their best foot forward, and whether it be the first day of school or starting a new job, proper grooming is essential in making a positive first impression. Still, for Black women, this runs much deeper than just wanting to look nice, thanks to the continuous politicization of our hair.
Nellums' daughter, Paris Sherrell, who recently got her cosmetology license to follow in her mother's footsteps, says this societal judgment is a large part of the reason our hair means so much to us. "We can't walk out of the house, not at our best," Sherrell said. "It reflects our parents, it reflects our community and our race."
Read 'Let's Talk About Hair Depression'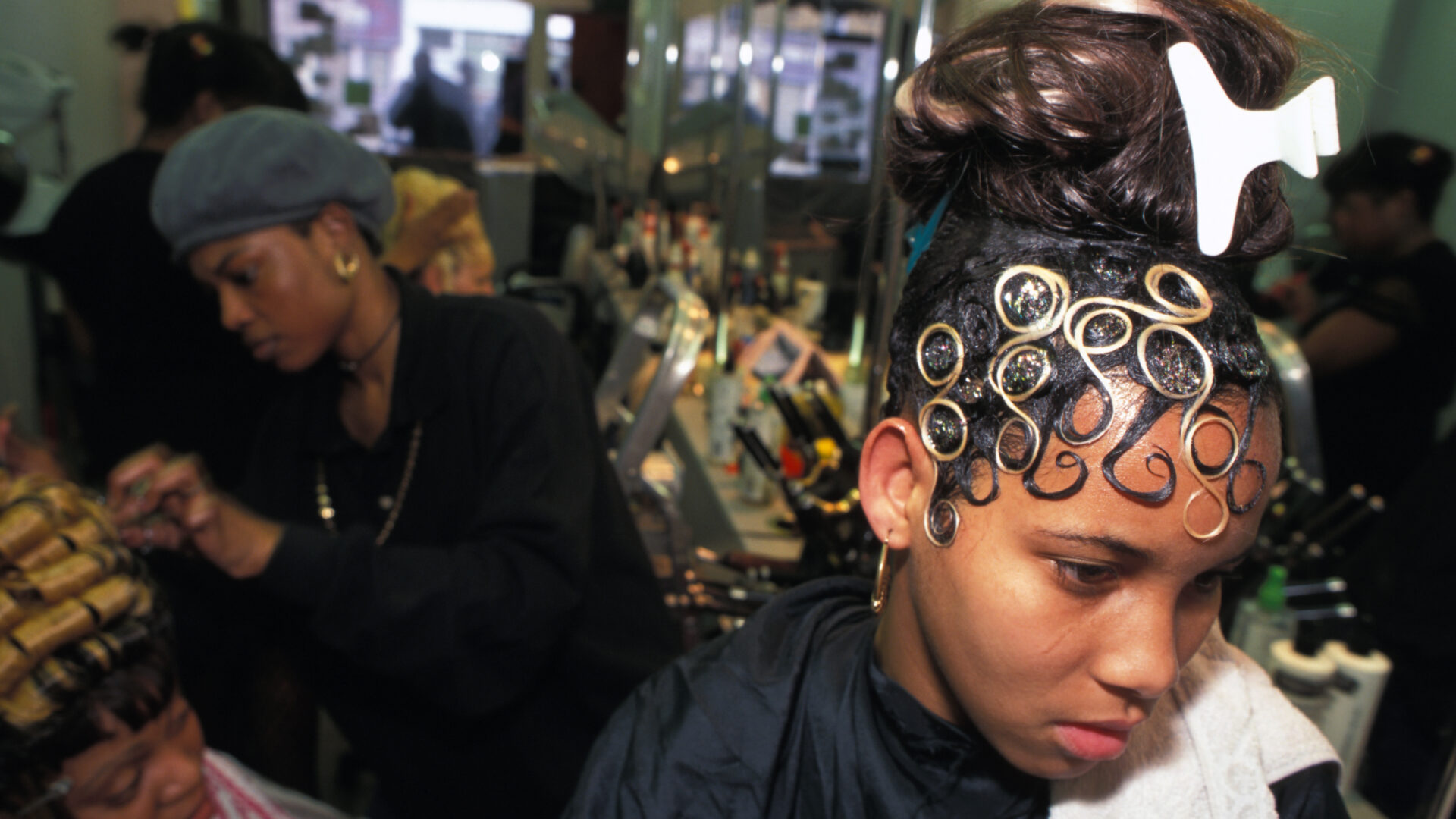 For young Black girls— it's never just hair. This cultural prioritization of our appearance is illustrated in how we collectively react to seeing a young Black girl without her hair done, especially ahead of paramount events such as the first day of school.
"When you see a little girl and her hair isn't combed, you're almost like 'What's wrong?'" Nellums said. "I have to catch myself like 'Why does this bother me so bad?'"
Unfortunately, there is considerable merit behind her feelings of worry as the link between "unkempt" hair and mental anguish or "hair depression" has sprouted endless discourse online.
From fears of being ill-perceived by our peers to internal dread regarding our appearance, for better or worse, the state of our hair can affect how we feel and behave. This is part of the reason that Nellums makes it a priority to check in with her young clients to make sure they leave the salon satisfied with their final look.
"I investigate a little bit more with the kids when it comes to back-to-school styling," she says. "I just want to make sure that the kid is actually satisfied so when they walk into school, they are bringing their best selves because I think if you look good, it affects how you do your work."
Acknowledging the child's autonomy makes the salon visit a more pleasant experience for everyone involved and enables us to reflect fondly on our time there for years to come. Like myself, Sherrell looks back on late nights spent perfecting her style for the first day of school with a wistful nostalgia— even if this involved having our foreheads accidentally brushed in pursuit of the perfect ponytail or getting nicked by the hot comb only to be told "it's just the steam," (a go-to line for my mother.)
A lot separates this experience from that of our white counterparts who — make no mistake about it —also put a lot of time into their hair. But your new style represents more than superficial beauty or aesthetic achievement for many Black girls and women. It is directly correlated with our maturity and style evolution.
As we get older, our hairstyles typically evolve. From plaits and barrettes in kindergarten to presses with egregiously bumped ends in elementary, many of us started with the styles you'd see on the front of a Just 4 Me Relaxer box.
Middle and high school would typically mark the beginning of more "adult" styles such as sew-ins, color, or, in recent years, wigs. With each new style, it was as if we unlocked a new level of Black girlhood. I still remember feeling so proud the first time I got a sew-in in eighth grade as if I was now a part of some sort of unspoken community of Black women, and Sherrell is still able to reminisce poetically about the first time she was able to dye her hair during her sophomore year of high school and the way it made her feel like a new person.
Of course, we are so much more than our hair, but the role our strands play in how we operate in society from a young age deserves recognition beyond critiques of vanity. From jumbo plaits and colorful beads to silk presses and sew-ins—our hair tells our story, and a fresh style is the perfect way to signify the beginning of a new chapter.