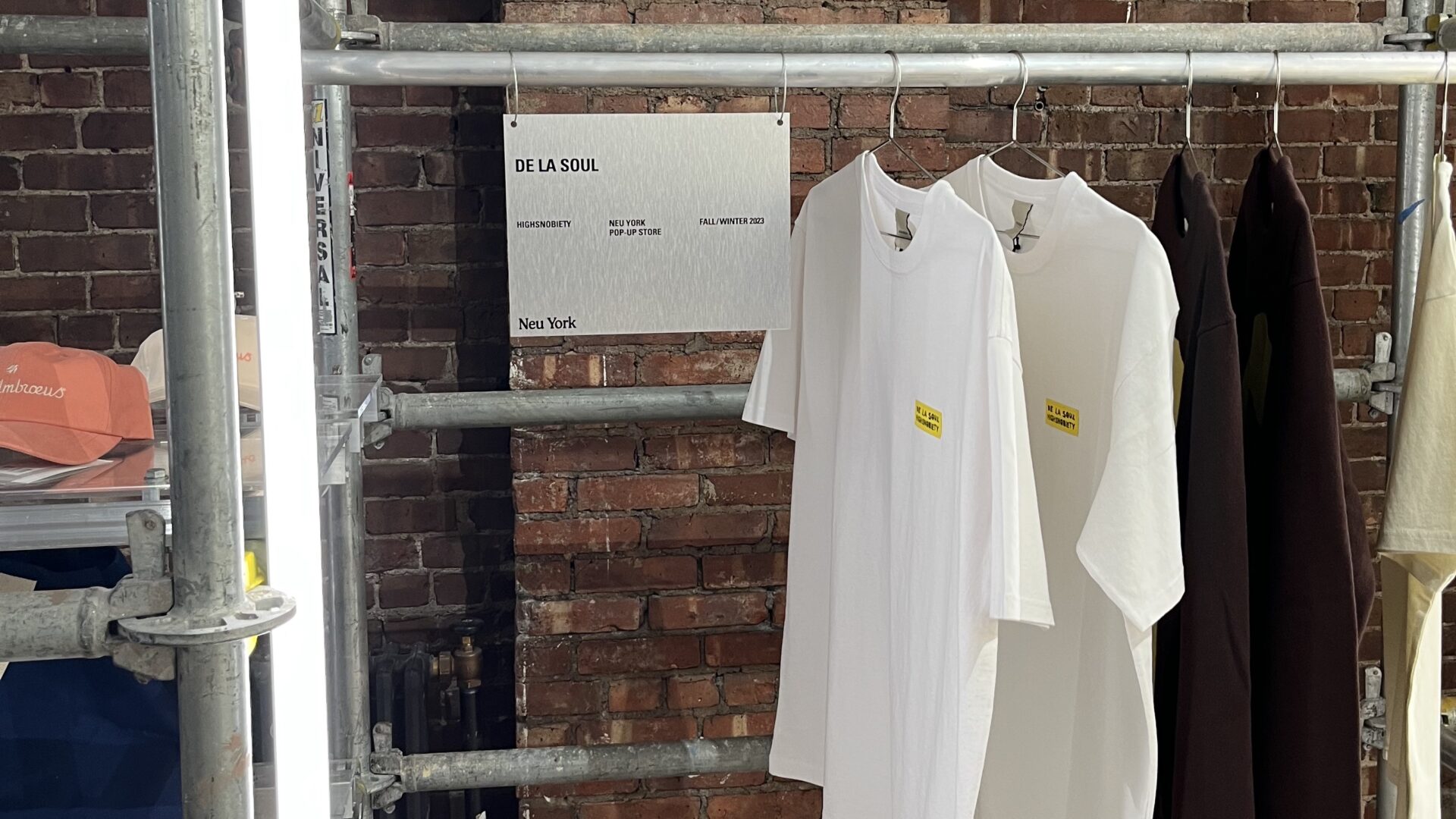 Highsnobiety Aced Their New York Fashion Week Collaborations
On-brand streetwear for the city that never sleeps
Streetwear enthusiasts look forward to seeing Highsnobiety at each major fashion event. That's because they drop collections that feature local collaborations, which perfectly capture the essence of the city the event is in. Leading up to this week, they had a daunting task: preparing for New York Fashion Week. How do you portray the melting pot of the world adequately?
Over eight million people with various cultures and socioeconomic statuses. A seemingly impossible task, they mastered, and they did so by collaborating with businesses and artists that unite the city under one word– culture. Welcome to Neu York.
The media and lifestyle company debuted its Welcome to Neu York collection at a pop-up shop in SoHo. Before entering, visitors were met with a coffee truck (so on brand for the city that never sleeps).
And let's touch on the visitors- fashionistas rocked baggy pants and oversized tees paired with the hottest shoes on the market.
Their fanbase has mastered looking underdressed and overdressed at the same time. With caffeine in one hand and Instagram open in the other, fashion enthusiasts admired their Fall/ Winter 2023 collaborations. Here are a few of our favorites:
As Hip Hop commemorates its 50th anniversary, what better way to honor New York culture than by collaborating with one of its legendary hip-hop groups? De La Soul's 3 Feet High and Rising debut album influenced alternative rap.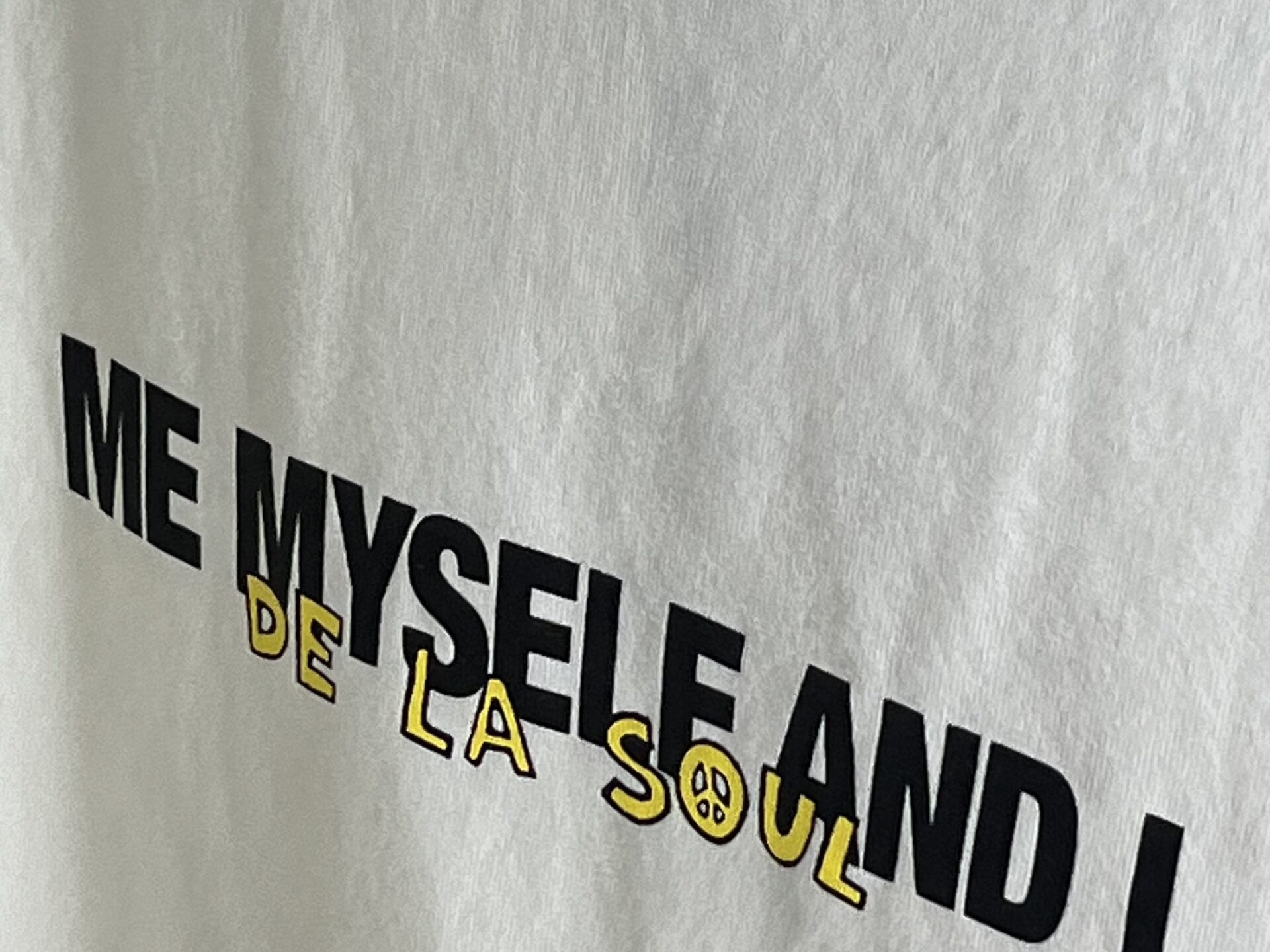 Their interludes, skits, and creativity in production led the way for artists such as A Tribe Called Quest and Queen Latifah. Highsnobiety honored the Long Island natives' most legendary album by reworking their cover art into the collection.
The designers used yellow as their staple color as an ode to their cover's bright, yellow background. They also paid tribute to the peace signs and flowers by remodeling them into modern designs.
Two Black women are saving the world, one garment at a time, by eliminating excess. Pioneers in the sustainability movement, founders Shelby Macklin and Banna Nega, have found innovative solutions to reduce waste and repurpose materials in their clothing.
Their items are for those on the go, women who hit the streets– and the iconic streetwear brand deemed it necessary to include them in their Highsnobiety Neu York pop-up line of events. Glazed Studio is partnering with Highsnobiety to host a workshop where they will transform used pieces into custom luxury items.
Theophilo is known for curating designs that symbolize rich history and culture. "A wearable biography," their Instagram bio reads. In 2021, they were featured in VOGUE for their T-shirt collaboration that 'commemorates Black Families.'
On their staple tee, which encompasses their rhinestone logo and family image, they accepted submissions from the public to swap out their company's photo for a personal family photo, producing custom tees. In doing so, they went viral.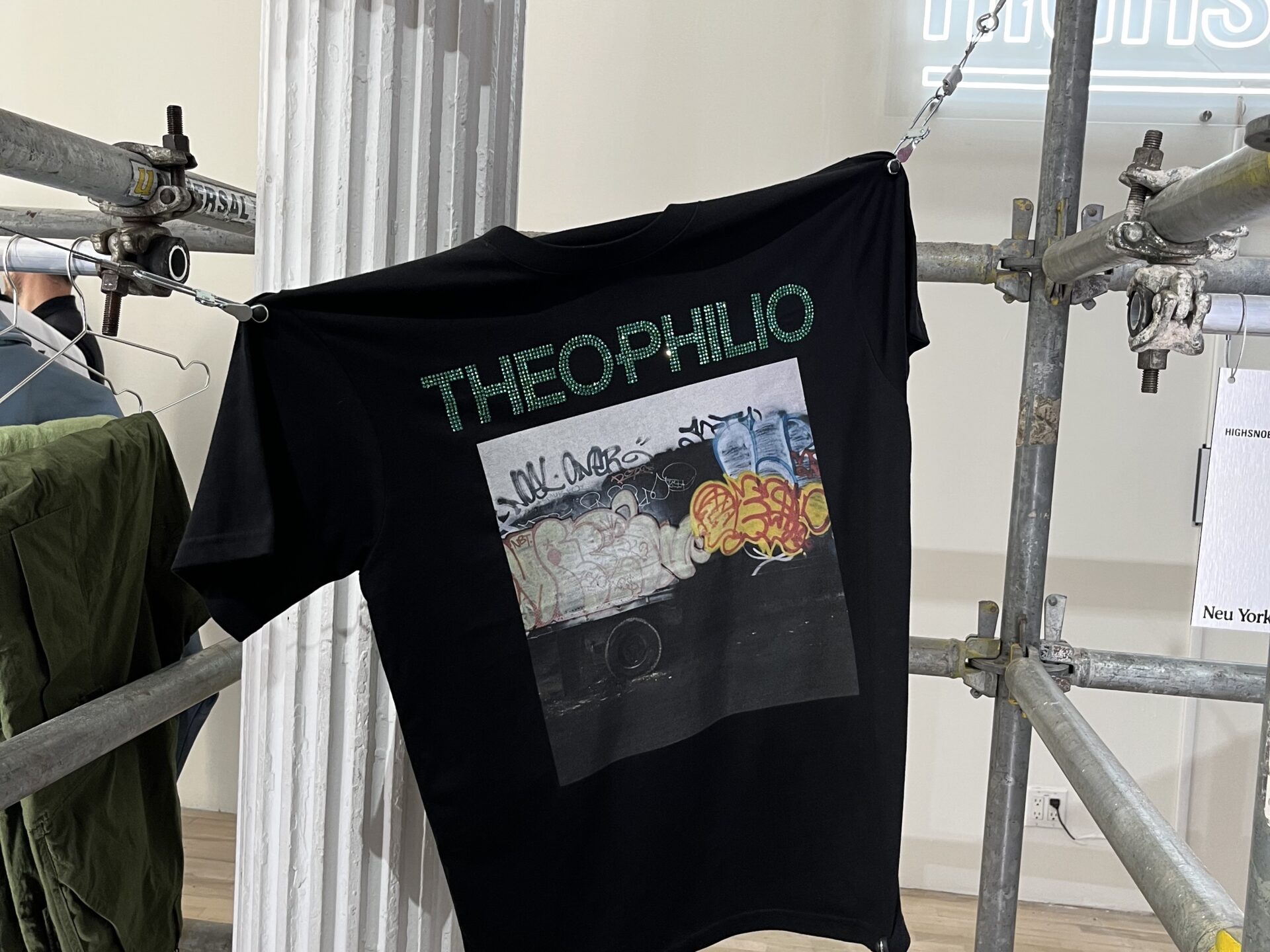 Even though they've continued to expand their work to high-end pieces, dressing stars like Victoria Monet and Ice Spice, they will consistently be recognized for that innovative collaboration. As an ode to that, Highsnobiety's partnership with Theophilio included their iconic t-shirt with a photo from one of the brand's earliest photoshoots in New York.
About the author: Shelby Denise Smith is a full-time Social Media Editor and part-time Freelance Writer. She loves writing about news, wellness, and beauty and hosting impactful conversations with influencers and experts on those subjects.