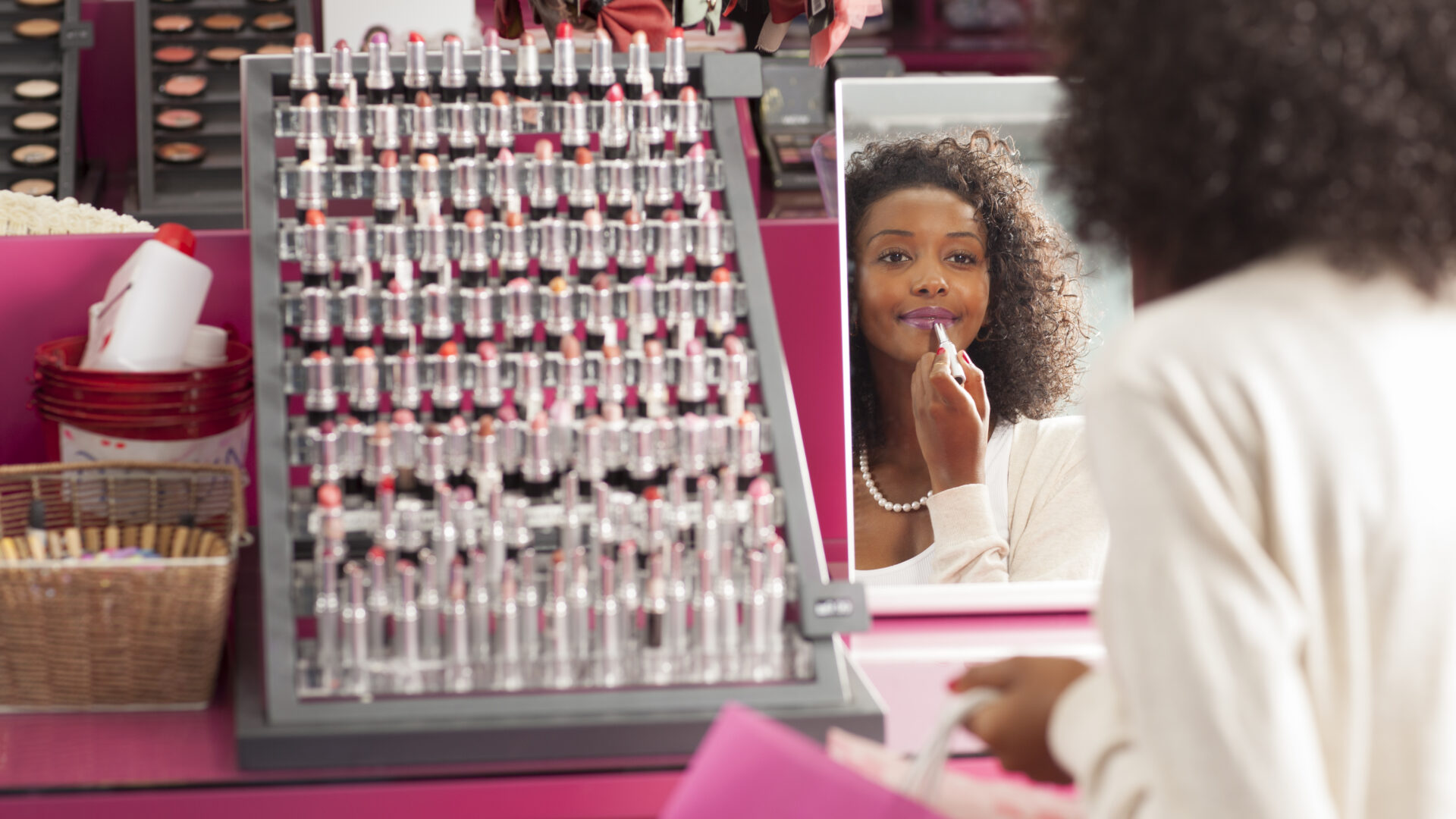 Black Girls Spill Best & Worst Products For Makeup And Skincare
Improve your makeup routine with these recommended purchases.
Black girls and their relationship with beauty can be complicated. From struggling to find cosmetics for darker skin tones to studies revealing that harmful chemicals in hair products may link to cancer, quality beauty products are hard to find. Let's not forget how the lack of Black representation in the beauty world often excludes Black girls due to the industry's desire to adhere to Eurocentric beauty standards.
Beautycon's return spearheaded a mission to challenge modern societal standards and empower attendees to redefine what beauty means to them. "Rally the beauty rebels" was one of the many messages that transcended each activation, insightful conversation and brand installation.
We rallied a few beauty rebels who shared what cosmetic products are their holy grails and which they can live without. Check out what attendees said to see what beauty products were a hit or miss for Black girls.
Hit: Tinted Skin Serums
Brittany Goodwin, @brittanygoodflare
"It blends with my skin well," Brittany Goodwin said. "I like it because I don't tend to wear foundation all the time, so this is a good transition from doing a full face. Using a makeup product that has the same qualities and essences as skincare is what I've been into lately."
Miss: Lip Makeup
"My lips are very sensitive," Goodwin continued. "The worst products I've used have been ones that are not for sensitive skin. They tend to give me bumps or irritation on my lips, so I have to be careful about the lip products I use. Light glosses that have natural ingredients are what works for me."
Hit: Lip Masks
Charmaine Goodwin, @thecharmainemarie
"I use lip gloss every day," Charmaine Goodwin said. "I need to have something moisturizing on my lips after wearing lip gloss all day. I've been using a lip mask that adds moisture and acts as a lip balm."
Miss: Snail Mucin Masks
"That did not go well," Goodwin said. "I was deep in TikTok and wanted to try it, and it wasn't for me and my sensitive skin. The snail mucin was a little bit harsh with the chemicals, and I got some hyperpigmentation from it."
Hit: Maybelline Super Stay Vinyl Ink Liquid Lipstick
Cassidy Jacobson,@casssidy_j
"They have a wide range of colors," Jacobson said. "I love how it's not blotchy and stays on the lips long. Your lips also don't crack. You can put this right over a lip gloss, and it still stays matte but hydrated."
Miss: Clean Beauty Mascaras
"I love the shift towards clean beauty, especially for mascaras," Jacobson said. "Traditional mascaras usually irritate my eyes, especially if they're waterproof. I love using Cleantopia mascara by Covergirl. Natural products work well for my eyes." 
Hit: Fixing Refreshing Mist
Yanna Machorro, @theyawandawn
"Before I go in with an aerosol spray to set my makeup, I find using a fixing refreshing mist helps melt the makeup in," Machorro said. "An aerosol spray sets my makeup. I'm super oily, and my makeup stays on all day."
Miss: Lip Tints
"I just don't get it," Machorro continued. "I want the pigment, and I don't mind retouching my lip combo. I don't care for lip stains."
Hit: Mielle Brazilian Curly Cocktail Curl Mousse
Mero Jovonne, @mero.jovonne
"I had an easier time detangling and styling my hair when I used it," Jovonne said. "It didn't flake, and it's hard finding products that you mix, and it does not leave residue in your hair."
Miss: Cantu Curling Cream and Custard
"If I mix it with Eco Styling Gel, it leaves residue in my hair," Jovonne continued. "I tried, I really did; I just can't get with it."