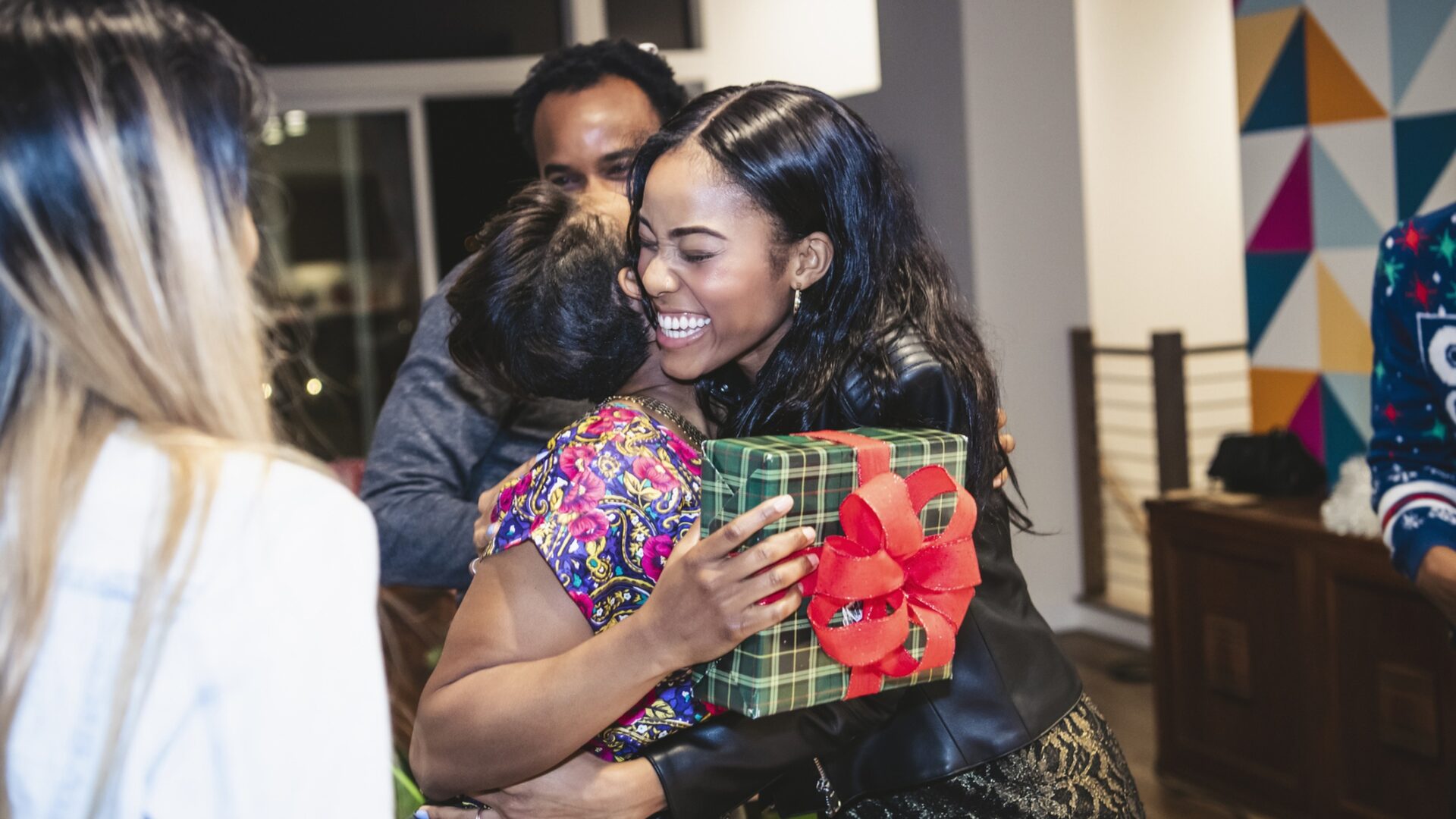 Having Friends Over? Here's How To Be The Best Host This Holiday Season
Get together this season with your loved ones in style.
As the years go by and many of us get older or move further away from family, making it back home this time of year is not always manageable. And in certain instances where the holiday may not feel like the best time for one's dealing with SAD, being around a supportive tribe doesn't always correlate to direct family members, but to a group of friends.
This year we took a deep dive into what it takes to be an amazing hostess and create an immersive experience for your friends coming together to fellowship and enjoy the break. Here are some tips for answering those burning questions for those hosting a holiday-themed party.
Secure The Perfect Time
Now we know everybody has busy schedules, so it's essential to think ahead and start sending a soft feeler out in advance so people can let you know what day and time works best for them.
Create Your Perfect Playlist
Nobody wants a silent holiday party, so make sure you compose a smooth and fun playlist with classic songs to sing along with (especially Christmas music).
Don't Feel Pressured To Meet Traditions
Since this isn't a practical Holiday dinner, you can do whatever you want to make this dinner memorable. Let go of the need to ensure everything is perfect. Make sure you and your guests are full and having a good time by the night's end.
Have Interactive Games
Opening those games is the perfect way to break the ice and awkward silence. Whether it's Jenga, Taboo, or Uno (make sure you ask about the house rules), you'll have all your guests stimulated as they wait to dig into their food.
Have Dinner Potluck Style
It can be overwhelming to plan and cook for a gathering by yourself, so be open to receiving help by asking your guests to pitch in and bring their favorite meal for a holiday. Potluck style could be a great way to get to know each other better through food and figure out why a particular meal is so special to them.
Create A Comfortable Environment
For some of our guests, this could be their first time going out alone during the holiday or being around people they don't know very well, so as the host, it should be important to create a safe space.
Capture Every Memory
Don't be afraid to get creative and have fun by making a DIY photo booth with props or a classic polaroid. It'll be a hit and post-worthy for everyone to see.
About Kenyatta: Kenyatta Victoria is an entertainment and culture reporter passionate about music, pop culture, and marginalized stories. She has bylines in publications such as Chicago Reader, INSIDER, Girls United, TransLash Media, and the Chicago Tribune.