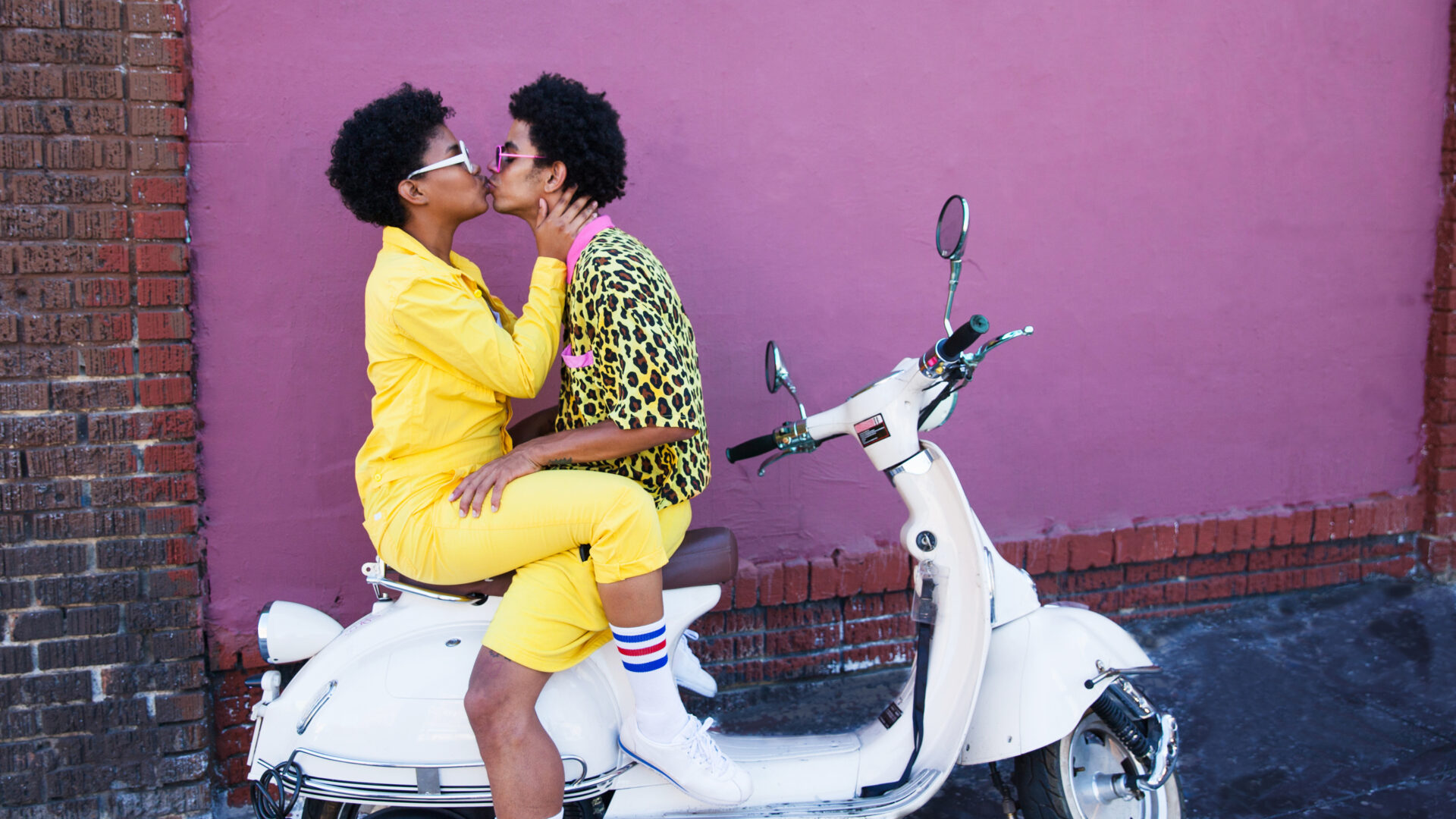 Best First Date Activities According To Relationship Experts
Cuffing season is upon us
As the seasons change and we enter fall, the time for fun first-date activities is here. When it comes to dating, it's essential that we don't treat this as a second job that doesn't pay but as an opportunity to meet new people and experience fun places.
"I want people to get out there and practice interactions, make eye contact with people, and compliment people," relationship expert Tennesha Wood told GU in February. "Even if these aren't necessarily romantic connections, it's good to get that practice of just having [real life] conversations with people."
Often, when we think of first dates, we overthink and look at them as the gateway to a long-term relationship. That's not always the case; this is the time for you to experience different people by doing new activities. We spoke with experts Tennesha Wood and Julie Omole to share the best first-date activities to try outside the typical dinner and movie routine.
Read 'How Gen-Z'ers Can Make The Best Of Dating'
Dry bar
Sometimes, we stick to a bar outing to get to know someone with alcohol in the mix, but with a dry bar, you get the same experience but allow yourself to be sober. "Many cities now have bars that mimic the experience of a bar with unique cocktails but without the liquor," Wood said. "This allows you to get to know someone without the mask of alcohol."
A Day In Your Life
Observing their everyday routine is the best way to get to know someone. Taking your date out on a classic errand run will give them time to know you and see your life through your eyes. Go to the grocery store, shop, or gym together and ask these questions internally: What do you buy at the grocery store? How do you work out?
Revisit Childhood
We're here to heal our inner child in this new dating era. Dating doesn't always have to be a sophisticated, uptight outing, especially the first date. "When was the last time you went to the zoo or the aquarium," Wood told GU. "Rediscover the wonder of nature together."
Go Rollerskating
A rollerskating date is a classic if you've seen any coming-of-age teenage movie. Imagine being able to hold hands and be silly with each other on the rink; you might end the night on a great note. "If your date doesn't know how to skate, this is an opportunity to teach them something new," Wood said.
Have An Intimate Picnic
A picnic date is a staple idea you can always try (as long as the weather is nice). "Create a pop-up picnic using companies like @picnicbabesclt; it combines romantic nostalgia with convenience (and tons of photo ops!) without all the fuss," Omole said.
Enjoy The Outdoors
Being outside in nature can create intimate memories on a first date, so don't be afraid to be adventurous.
"For those who enjoy the outdoors, lazy river tubing at the local lake allows you to hitch your water tube to another person or a group of people while enjoying the peace of nature (or turning up the mobile speaker and having a party on the lake),' Omole said.
Trap Anything
"Trap Karaoke, Sip and Paint, and Brunch are taking over as new spins on old classics," Omole told GU. "This is a great option for introverted or shy daters who need to take the pressure off the date and focus on having a good time."
Read 'Stop Using Black Women As Dating Show Props'
About Kenyatta: Clark Atlanta University and Medill School alumna Kenyatta Victoria is the Girls United writer covering everything from news, pop culture, lifestyle, and investigative stories. When not reporting, she's diving deep into her curated playlists or binging her favorite comfort shows.