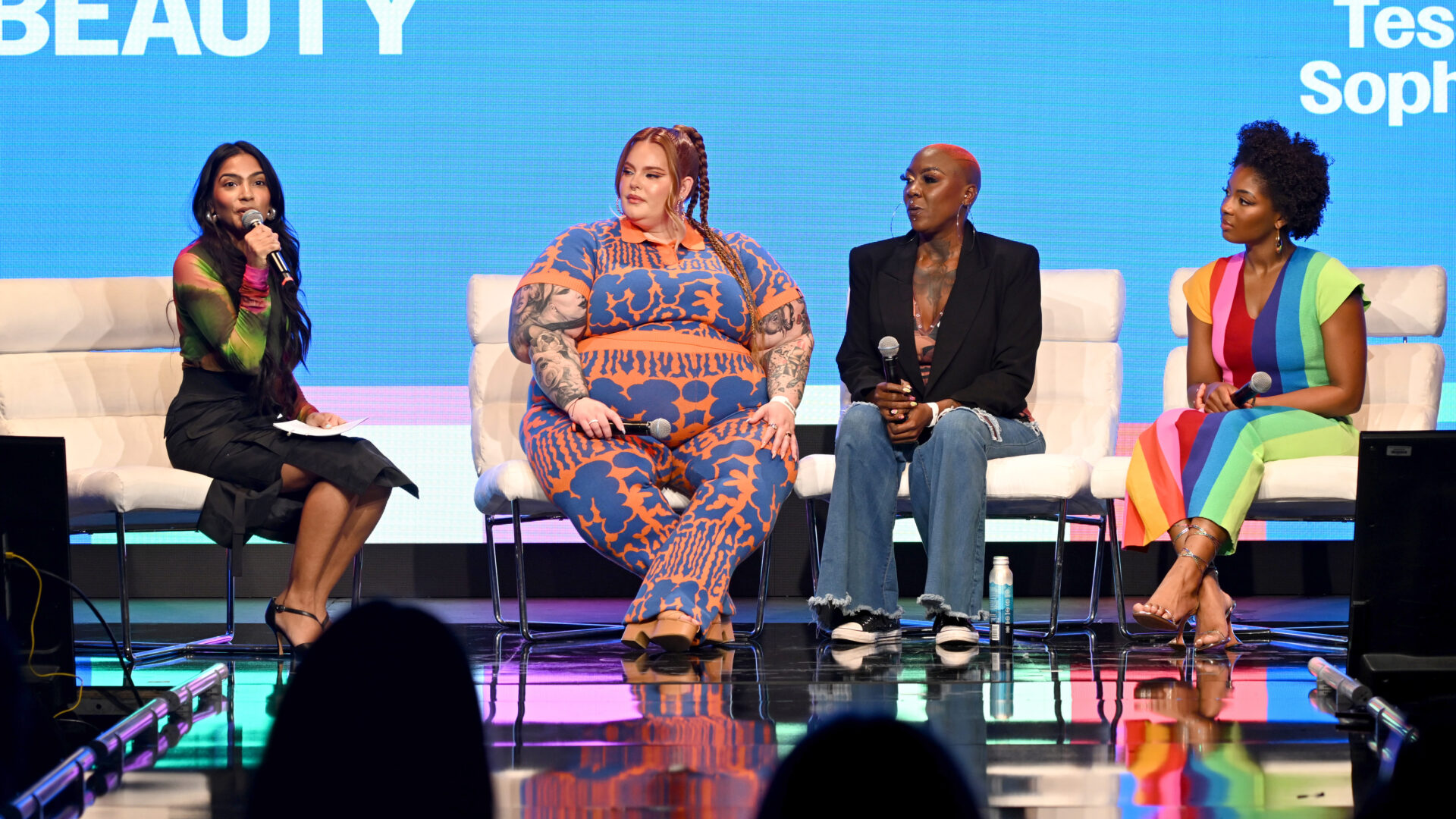 Beautycon Gets Real About The State Of Beauty
Improving beauty standards starts with conversations for those impacted the most
Beautycon 2023 opened the floor for conversations surrounding the evolution of beauty and consumerism over the years. Zara Rahim, a cultural commentator, sat with panelists Tess Holliday, Shirley Raines and Sophia Dennis to discuss how more inclusivity, accessibility and sustainability from beauty brands will impact future generations.
Plus-sized model Holliday opened up about how her beginning experiences in the modeling industry exposed her to toxic work environments of clothing companies struggling to find her size for photo shoots. "I would show up to these shoots and events, and I wouldn't have anybody to dress me," Holliday said. "That is still the occasion for a lot of things I do."
H&M is one of the brands Holliday previously modeled for that did not carry her clothing size. Holliday's frustrations prompted her to meet with the brand and express how their limited sizes contributed to the lack of inclusivity in the fashion industry. That meeting resulted in a partnership with H&M that expanded the size range of the brand up to 4XL in women's and 3XL in men's clothing.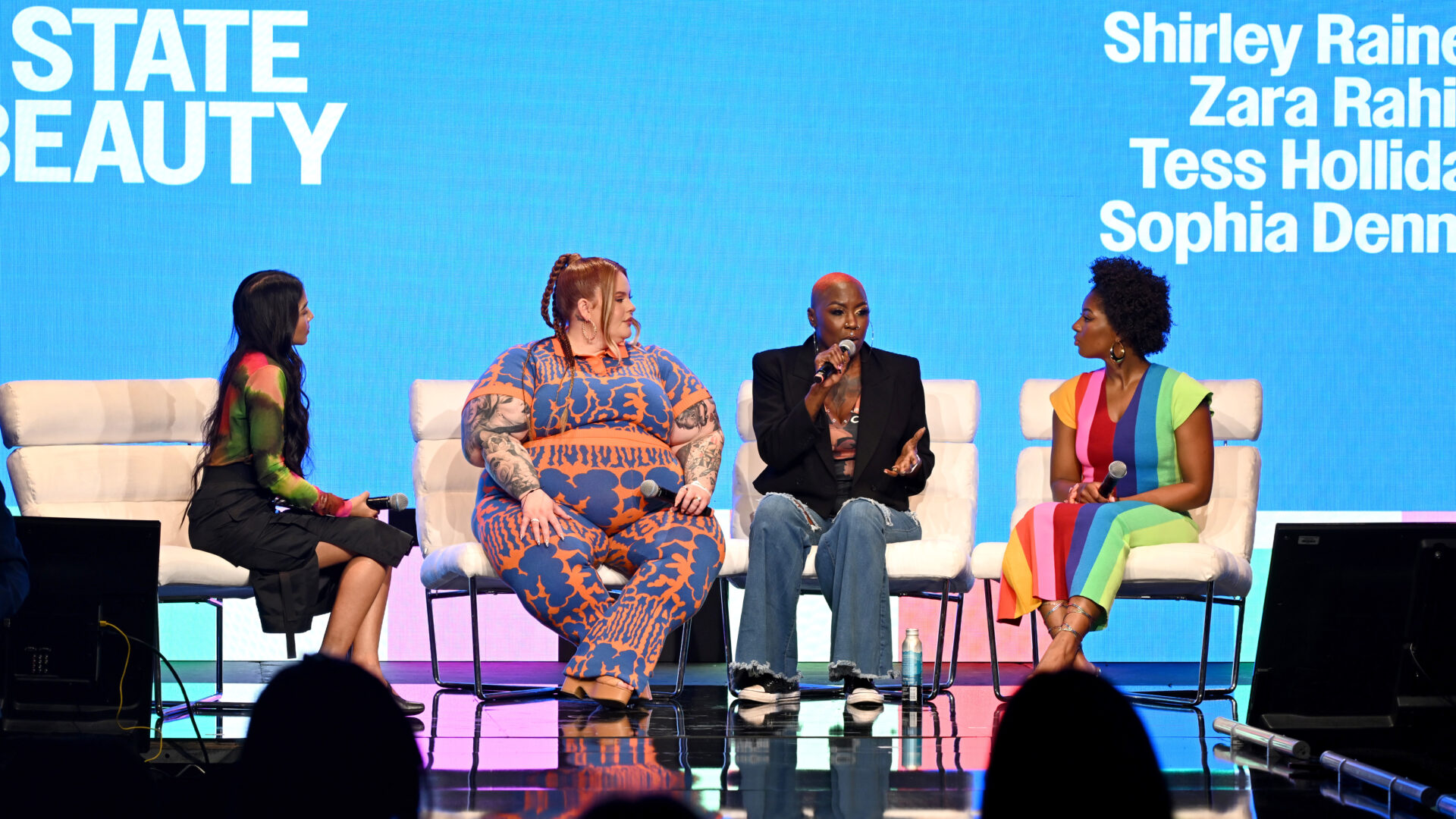 LOS ANGELES, CALIFORNIA – SEPTEMBER 16: (L-R) Zara Rahim, Tess Holliday, Shirley Raines, and Sophia Dennis speak onstage during Beautycon™ Los Angeles 2023. (Photo by Paras Griffin/Getty Images for Beautycon™)
Additionally, Holliday recently partnered with Pinterest to launch new technology that uses artificial intelligence to help users identify different body shapes and sizes.
Making beauty products accessible for everyone is how Raines, founder and CEO of Beauty 2 the Streetz, pushed the needle forward. The beauty brand provides makeup and hair care services for unhoused individuals, giving them access to cleaning and beauty products.
Raines brought the idea to life after realizing how unhoused people are left out of the conversation for beauty brands. Her non-profit aims to fill that gap in the industry by providing makeup, wigs, cleaning products and more to those who have fallen on hard times. "Just because you lose your housing doesn't mean you should lose access to what makes you inherently beautiful," Raines said.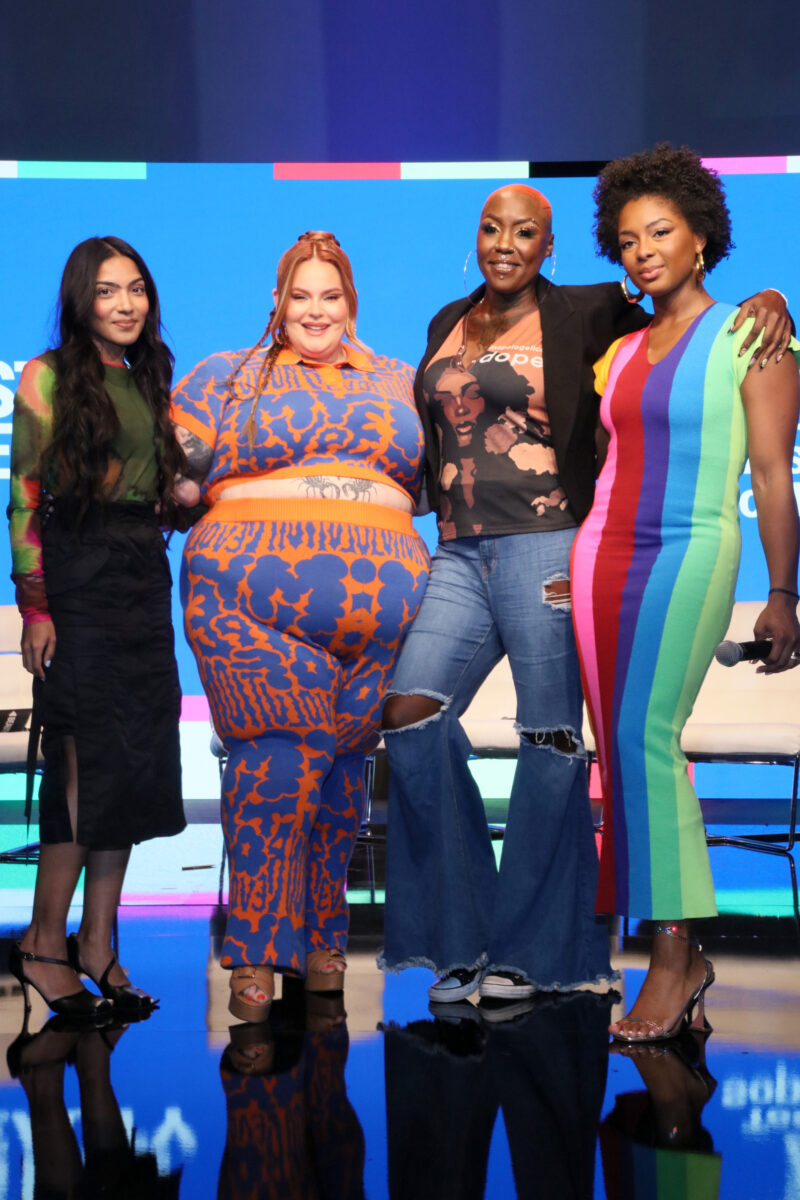 LOS ANGELES, CALIFORNIA – SEPTEMBER 16: (L-R) Zara Rahim, Tess Holliday, Shirley Raines, and Sophia Dennis pose onstage during Beautycon™ Los Angeles 2023 (Photo by Robin L Marshall/Getty Images for Beautycon™)
Throughout the conversation, all panelists pointed to the central aspect that impacts the beauty community: consumerism. Dennis, a brand and programming strategist, paired her passion for beauty with understanding consumers and what motivates them to buy from brands.
She acknowledges how environmentalism and climate change impact consumer purchasing decisions. Dennis explained that one of the most effective ways to make an impact is through policy change. Still, the lack of representation in legislation makes it more difficult for Black people and people of color to be included in those conversations.
When it comes to brands, Dennis said companies are responsible for considering how their materials impact the environment.
"We can make our own decisions to buy products made from recycled or reusable materials to make sure we are making the best decisions as consumers," Dennis said. "But I also think a lot of those responsibilities are in the hands of those creating the products because it's up to them to give consumers a wider range of options that are responsible for the individual and impact on the environment."