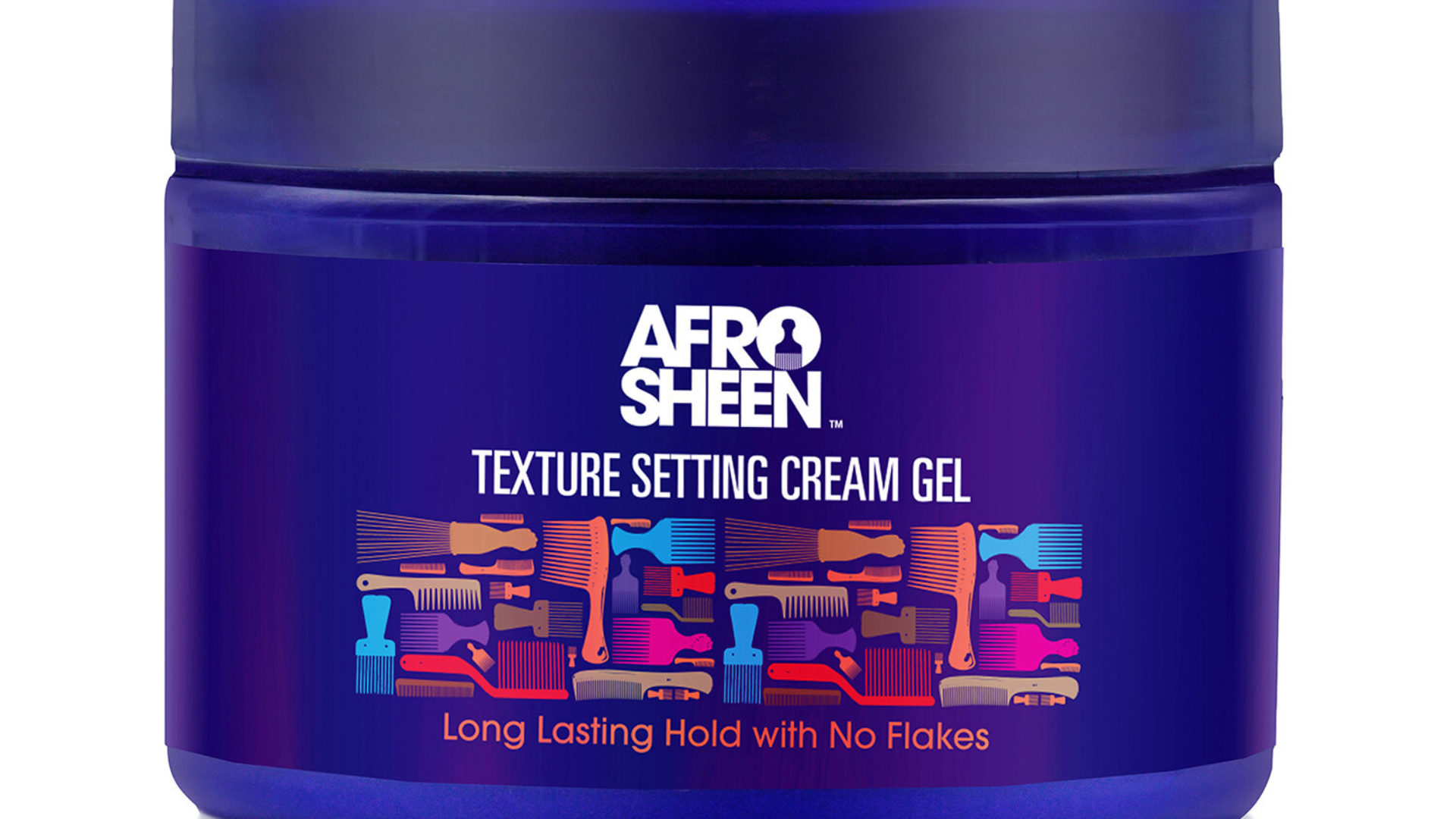 These Afro Sheen Products Are Perfect For Humid Days
You deserve a perfect twist out.
We all know how it feels to spend hours carefully preparing a perfect twist out, only to have the look completely altered by humidity. This happens often during the summer time, when the sun is blazing and your scalp is sweating a bunch. Thankfully, Afro Sheen has a few products that are great style protectors.
"Afro Sheen's Texture Setting Cream Gel and Slick Back Cream Styler provide long lasting hold to keep your style in place and hydrated no matter what nature throws your way," the company said in a press release. "With premium nourishing ingredients like Flaxseed Oil, Avocado Oil and Shea Butter your hair won't only look good but feel healthy as well."
The Setting Cream Gel is for maintaining curl definition, while the Cream Styler works as an edge control. So, every aspect of your style will stay in tip-top shape throughout the dat.
"This unique cream-gel hybrid enhances your natural coil and curl pattern providing superior hydration, curl definition, and shine," Afro Sheen said of their Cream Gel. In addition to its hydrating properties, it won't leave your hair full of flakes. Similarly, the Cream Styler is anti-flake as well. The styler was "developed to smooth the hairline for [a variety of] sleek styles."
Afro Sheen's products are available on their site, and at Walmart, Walgreens, Sally's Beauty and Amazon. Shop here.
Photo credit: Afro Sheen