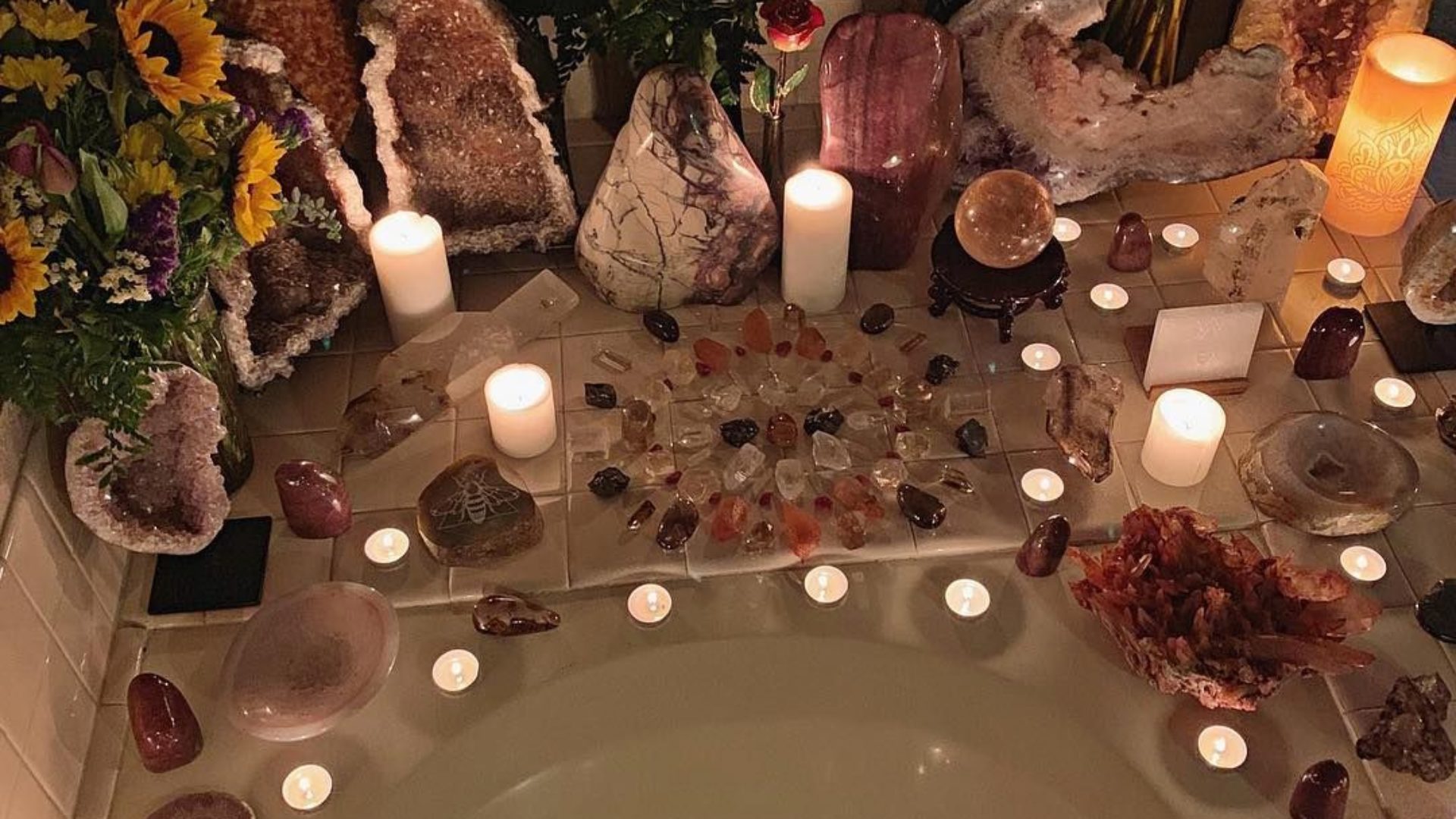 4 Must-Have Bath Items You Need For Maximum Relaxation
It's the heat of the summer, meaning that hot baths have likely been swapped out for cool showers. But just because it's warmer outside doesn't mean that you have to abandon the comfort of baths, or give up the slew of health benefits that they provide. According to a representative for the company Bath Bean, baths have a number of helpful properties, including killing bacteria, reducing stress, easing muscle cramps, and the promotion of better sleep. So relax and let your bath do the work.
Adding the following products to either your actual bath, or just having them present, is sure to give your bath time the positive energy boost that you need to live a life of wellness.
Check out our list of must-have bath items below.
Crystals
Each crystal has a specific purpose, so be sure to research the stones you plan on lining your tub edges with to assure they align with your intentions.
Green Tea Bags
According to Dossier, green tea is great for your skin, as it has anti-aging and anti-inflammatory properties. So, pop in a bag or two to glow up.
Flowers
Though I don't recommend adding flowers directly to your bath, you can add a few good-smelling buds to the rim of your warm bath for some aromatherapy.
A Bath Bean
The bath bean is a small mat that allows you to rest comfortably in the tub without slipping and sliding. Also, it helps you stay in place so you can prevent your hair from getting wet.