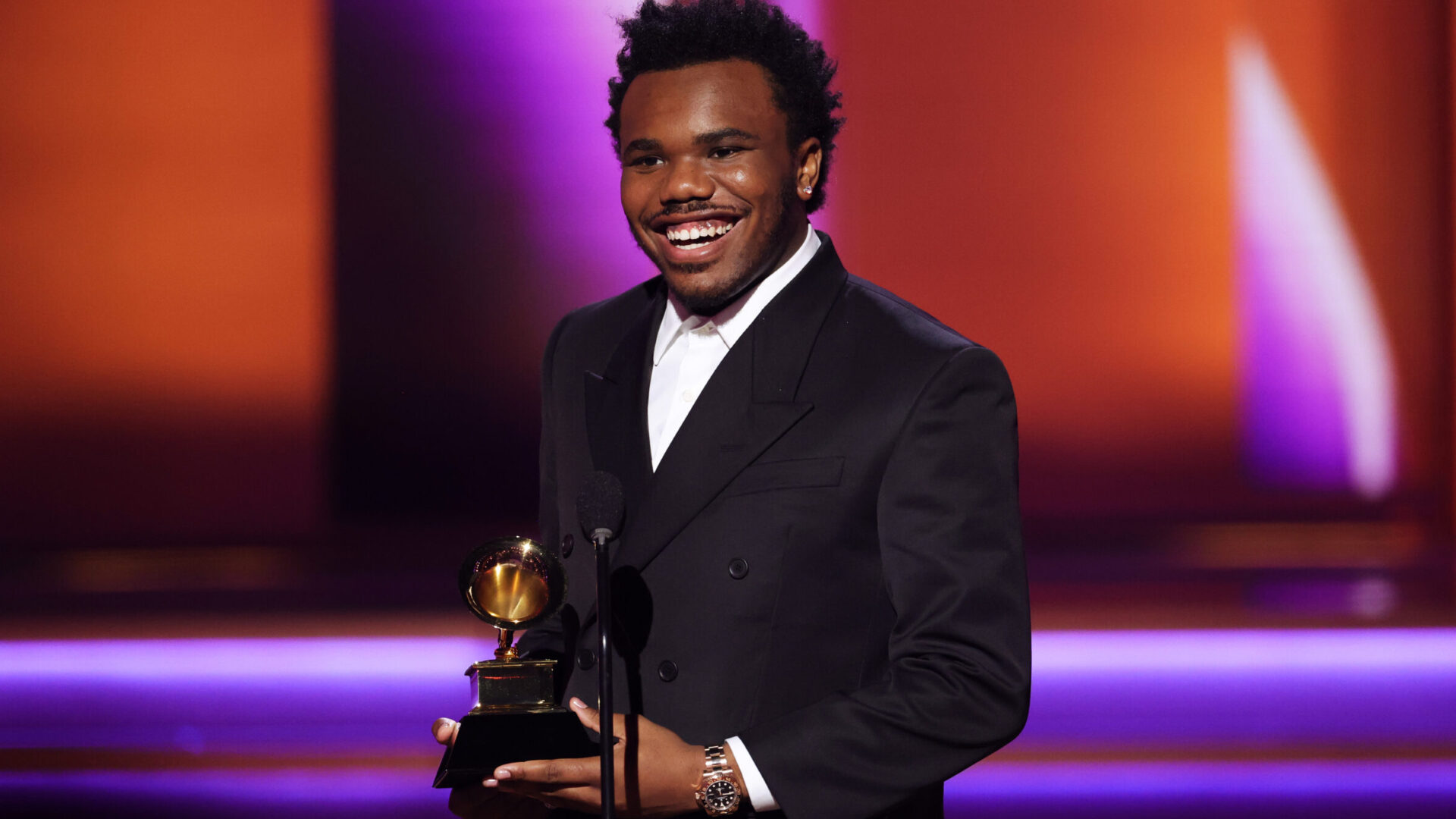 Baby Keem Wins Best Rap Performance Grammy For 'Family Ties' With Kendrick Lamar
The win marked the rapper's first Grammy.
Last night, Baby Keem walked away with his first Grammy for his collaboration with Kendrick Lamar, "Family Ties" in the Best Rap Performance category. It was Keem's first Grammy nomination, while it was Lamar's 40th nomination and 14th win.
The duo was up against "Way Too Sexy" by Drake featuring Future and Young Thug, "My Life" by J. Cole featuring 21 Savage and Morray, "Up" by Cardi B, and "Thot Sh–" by Megan Thee Stallion.
Read more of our 2022 Grammys coverage here.
Kendrick Lamar, who is Baby Keem's cousin, wasn't there to accept the award. Rap legend Ludacris presented the award.
Baby Keem expressed great gratitude following the win and when asked what he wanted to do next, Keem told Variety, "I just want to talk to my family. I just couldn't imagine this five years ago, and I know it's surreal for them just as much as me."
The moment must've been a bit of a full-circle moment as the show was being held in Keem's hometown of Las Vegas. During his acceptance speech, he was sure to thank his collaborator, Kendrick Lamar, his family, the women who shaped him, and his hometown of Las Vegas.
The now Grammy award-winning single, "Family Ties" is from Keem's The Melodic Blue album which was released in September 2021. It was releaseed Kendrick Lamar and Dave Free's new label, pgLang.
With Keem still being incredibly new to the game, he has so much room to grow and expand as an artist, and with a Grammy now under his belt, we're sure he'll be exposed to an entirely new audience.
Oh, and if you're wondering if a joint album between Kendrick and Keem is possible, well, it just might be. "It's like it's 50-50. It could happen and it couldn't, I don't know," Baby Keem said during a March 2022 interview with the Recording Academy. "It just really depends on a lot of factors that I don't have control over. So, it's just what the world wants. The world wants it, then it can have it."
Watch Baby Keem's acceptance speech at the 64th annual Grammy Awards below.