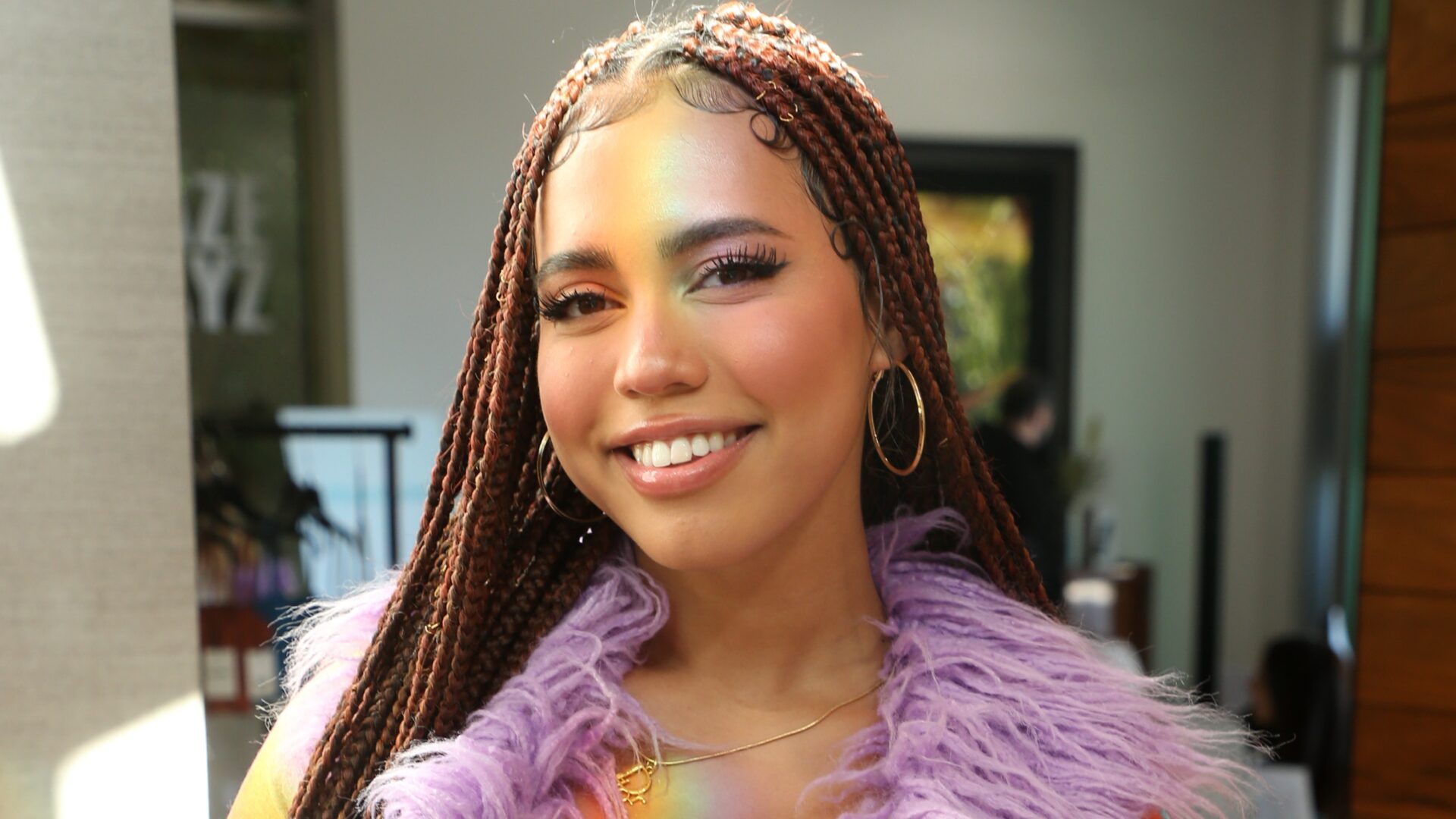 Asia Monet Ray: Through The Years Since Her 'Dance Moms' Debut
The young star turns 17 years old today.
Digital influencer, singer, dancer, creative – there's nothing that Asia Monet Ray can't do. Since we first met her on the premiere of Abby's Ultimate Dance Competition at six-years-old, we've been in love with the star power fueling young Asia's confidence, skill, and overall ability to keep your eyes locked on her whenever she's on stage. While she was one of three young Black women to be featured on the show, including Nia Sioux and Camryn Bridges, Asia Monet Ray found a way to stand out amongst the crowd and be recognized for her undeniable talent and as a role model for young girls of all ages, colors, and backgrounds.
During an interview on Jordyn Jones' podcast "What They Don't Tell You," Asia Monet Ray revealed why she actually decided to step away from Dance Moms. "I left from my own decision," a then 16-year-old disclosed to her friend during the podcast episode.
"I left Dance Moms from an executive decision of, 'My time is up and I want to do other things. I don't want to compete anymore as a dancer.' I started losing the passion for dance way before my show. People think that I just quit dance altogether recently, but I started losing the love for dance after I felt like I was being a show pony. I felt like I always had to be on ten."
Today, the young starlet turns 17 years old, and here at Girls United, we believe in celebrating all things Black girl magic and the young women who exemplify it. Below, take a look at Asia's rise to superstardom throughout the years since we first met her on Lifetime's Dance Moms to the young entertainer and influencer that she is today.
2012 – Abby's Ultimate Dance Competition
At a mere seven years old, young Asia Monet Ray murdered the competition during the first (and only) season of Abby's Ultimate Dance Competition. She wowed the judges instantly with her charisma, facial expressions, technique, and competitive attitude that was incomparable to any other competitor that would try to challenge her. Though the winner of the overall competition was 23-year-old Brianna Haire, this wouldn't stop young Asia from pursuing her dreams of taking over the world with dance.
2013 – Dance Moms Debut
Asia made her Dance Moms debut on April 2, 2013 during the Lifetime series' third season. Young Asia came in guns blazing as she quickly became dance teacher Abby Lee Miller's favorite at the Abby Lee Dance Company. She quickly rose to the top of the pyramid for her number one win on the ALDC Elite Competition Team.
2014 – Raising Asia
The young superstar earned her own television series on the Lifetime network, which premiered on July 29, 2014. While the show only lasted for one season with a total of 13 episodes of 30-minutes a piece, the series captured Asia Monet Ray's road to superstardom as a dancer with the help of her dance mom Kristie Ray, her bodybuilder father Shawn, and baby sister Bella Blu.
2016 – Grey's Anatomy Acting Debut
In 2016, Asia Monet Ray landed a guest role on Shonda Rhimes' cult-favorite Grey's Anatomy during its 12th season. For episodes 18 and 19, Asia played the role of Jasmine Singh, whose father ends up in the hospital in critical condition. We're not crying – you're crying.
2017 – "Come Along" Video Debut
Five years ago, Asia Monet Ray's career took another direction in the world of entertainment. This time, instead of using her body as an instrument, she'd be using her voice to sing. In 2017, she released the official music video for her single, "Come Along" and celebrated the debut only a week shy of her 12th birthday on KTLA. "I start off…just writing things that surround us every day that we can definitely change. Big or small, we can definitely encourage other people and empower one another to make a chance in this world," Asia said during her sneak preview interview on the news show.
2018 – "Hey Girl" Music Video
Asia Monet Ray released another music video titled "Hey Girl" nearly three years ago, celebrating diversity, representation, and girl power. "Don't you know that you were born a queen?," Asia sings.
2020 – Zombies 2: The Collab
Through a paid partnership with Disney Chanel, Asia and fellow Dance Moms alumna and singer Kenzie (whose full name is Mackenzie Ziegler and sister of Maddie Ziegler) starred in a YouTube short video for Disney Channel Original Movies franchise Zombies.
Photo Credit: LOS ANGELES, CALIFORNIA – APRIL 13: Asia Monet attends CLD Pre-Coachella House on April 13, 2022 in Los Angeles, California. (Photo by Phillip Faraone/Getty Images for CLD PR)