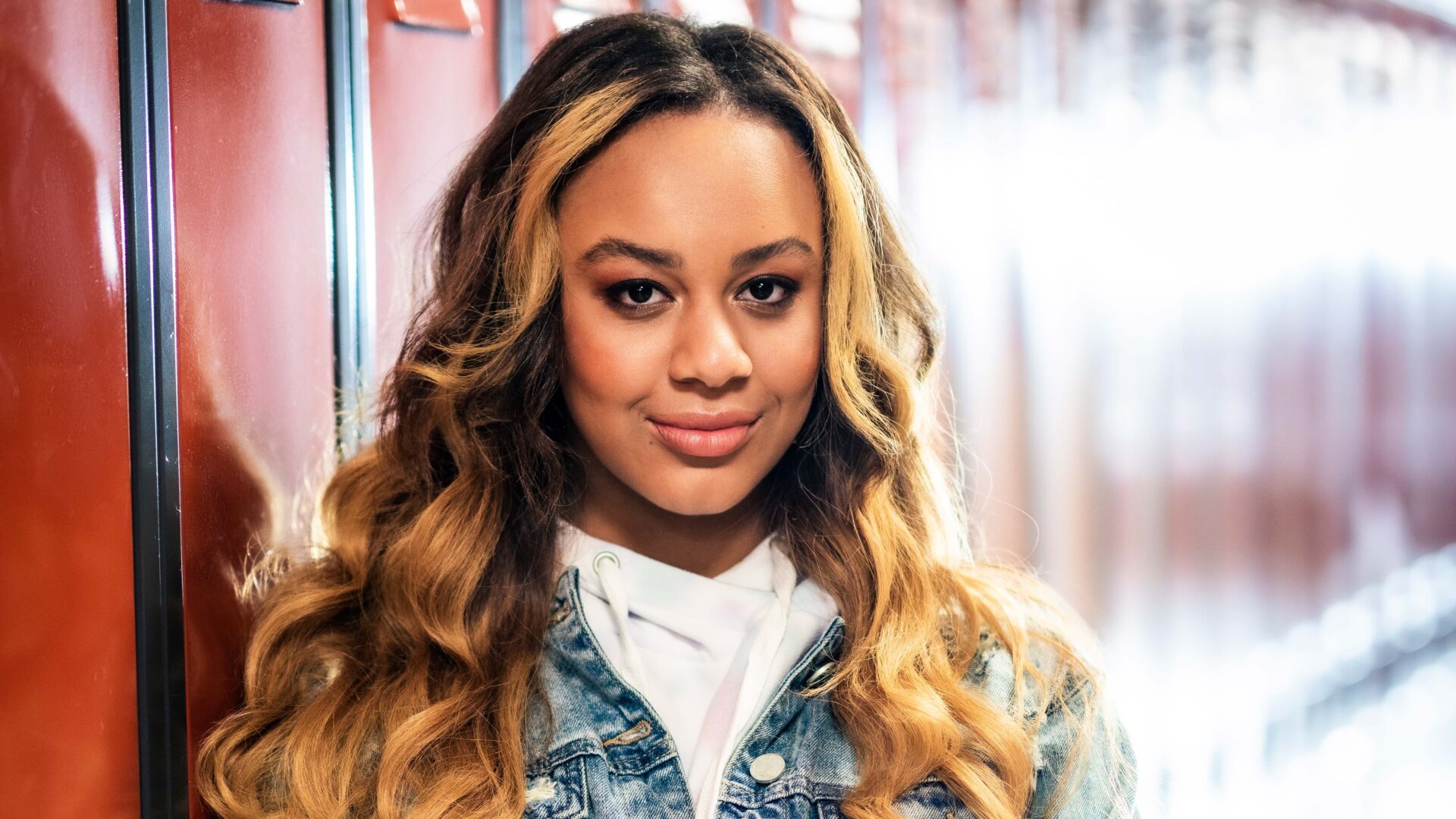 'Imperfect High' Stars Nia Sioux And Gets Real About Anxiety And Substance Abuse
'Imperfect High' premieres tomorrow, September 18th.
"I am so, so ecstatic about this movie. It's crazy how fast it's come…I'm just feeling really good at the moment," Nia Sioux said. Though Sioux, 20, is not new to the acting scene, Imperfect High will be her first leading role in a television film, and we're sure it won't be the last.
Though most of us may recognize her from Dance Moms, Nia Sioux-Frazier (who is also a singer and daytime actress) is all grown up and is showing the world all of her talents. Tomorrow, you can catch Sioux showing off her acting chops in Lifetime's Imperfect High, premiering tomorrow at 8/7 PM CST.
Check out our interview with Nia and Teala Dunn about their new Spotify podcast "Adultin'."
Starring Sioux and Sherri Shepherd, Imperfect High chronicles the life of Hanna Brooks, a Black teenager who suffers from anxiety disorder. She struggles to adjust to life at Lakewood High School after she and her mother move to a new city. Forced to start over, Hanna tries to fit in with the school's "in crowd" and snags the high school bad boy as her new beau. However, her new relationship and circle of friends begin to drive a wedge between her schoolwork, her passion for art, and her close relationship with her mom. Hanna begins to cope with her anxiety with drug misuse, alcohol and eventually leading to substance addiction.
As intense as the project sounded, Sioux didn't shy away from the challenge of tackling drug abuse, mental health, and anxiety in her latest project. She knew the project was right for her because she related to her character's day-to-day struggle with anxiety. "I don't have anxiety to the extent that she does, but this is something that literally everyone can relate to, especially teenagers right now. With social media and this new generation, I think almost everyone kind of goes through anxiety nowadays," Sioux told GU. "I hope that [Imperfect High] can help a bunch of people, and whenever I do something, I always hope that it can help people, even if it's one person. If it does that, I think it's worth it."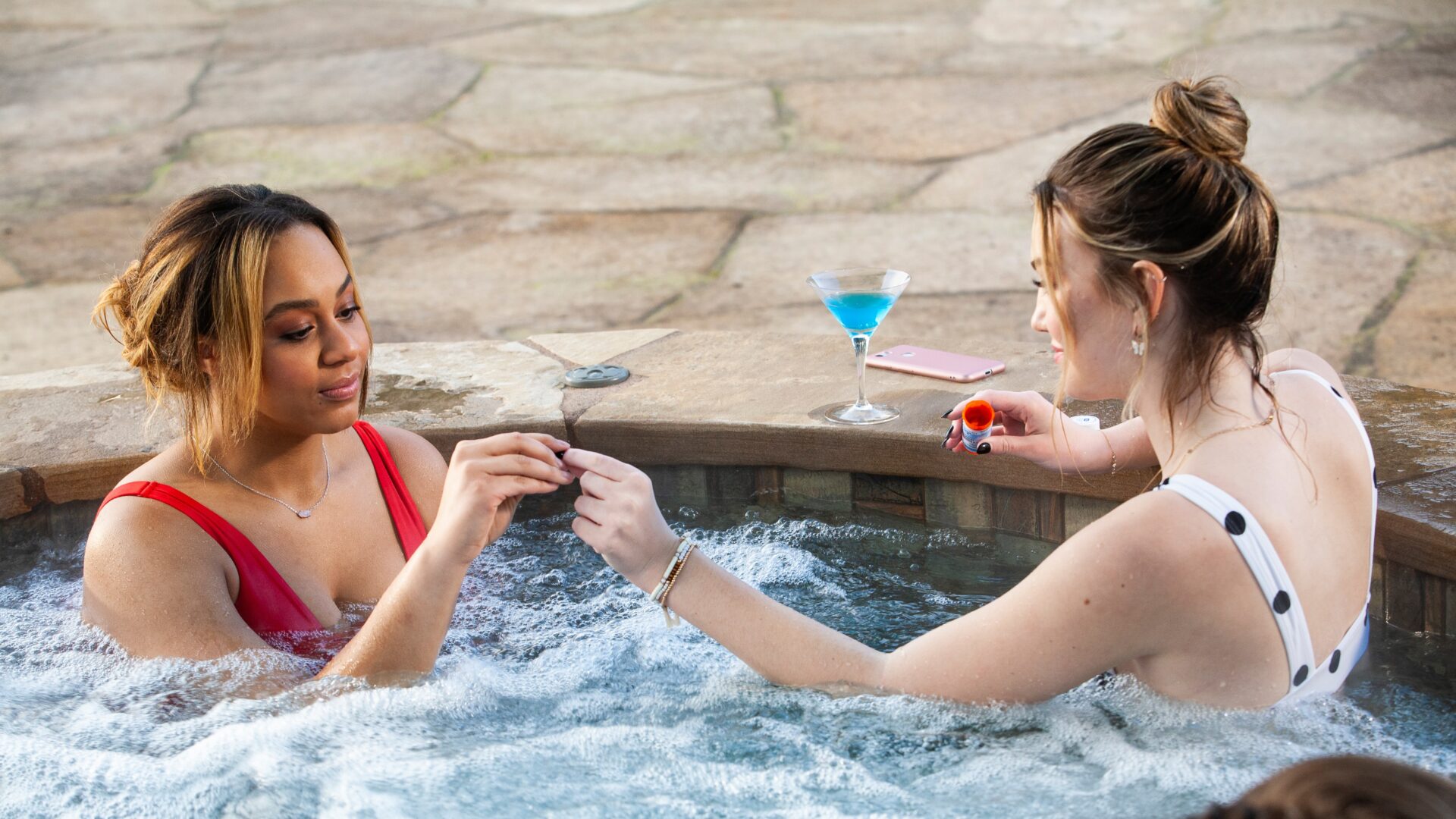 Though her career as an actress is still budding, Sioux already knows how important it is to take on projects that not only she resonates with as an actress, but will leave a lasting impact. "I think that's why this character and this movie is so special to me because it has so much substance. It's really important to be a part of projects that have substance and that talk about things that might be a little bit uncomfortable, or touch on things that hit home or are relatable," she explained about her decision to prioritizw meaningful projects. "Even if it might make some uncomfortable conversations, sometimes those are the conversations you need to have."
Announced ahead of International Day Against Drug Abuse and Illicit Trafficking on June 26, Lifetime's Imperfect High is a follow-up to the 2015 critically-acclaimed film Perfect High starring Bella Thorne. As part of the TV movie's debut, Lifetime will also share the hotline and resource information for SAMHSA – Substance Abuse and Mental Health Services Administration – on air, and across the network's social media platforms.
Watch our full Instagram Live interview with Nia Sioux about her new Brat TV series, "Dance With Nia" alongside associate editor D'Shonda Brown!
Sioux acknowledged that drug and substance abuse is "a taboo topic" and believes that "people are embarrassed to talk about it," but that didn't stop Sioux from getting a full understanding of this topic as best as she could.
Sioux continued, "We had a phenomenal coach who actually helped me throughout the whole process as well. Having Sherri [Shepherd] by my side, a well-seasoned actress and literally an icon, helping me as a mentor and as an actress was really helpful to have someone so strong." While putting herself into the mindset of the character, Sioux admitted that maintaining her mental health on set was no walk in the park. She heavily relied on the support of friends and family during her time while filming Imperfect High in order to keep her mental and emotional balance in check.
"It was hard at times, especially before the really, really intense scenes or after them at least, to calm myself down because it's kind of scary. Whenever you put yourself in that situation, you start to feel anxiety and it's like, 'Oh my gosh, this can actually happen to me'," Sioux said. "You're kind of going through it, even though you're not actually going through it. You're acting like it so your body kind of thinks that you are in the fight or flight mode." While she was on set filming solo for five weeks, Sioux used music, the virtual love from her friends and family, and leaning on her co-star who she refers to as her "on set mama bear" to keep herself aligned and balanced.
Without giving away too much of the plot, Sioux had a few words she would have loved to share wiith her character Hanna. "I would say, because I literally had to tell myself this, but take one thing at a time," she said pulling from personal experiences of her own. "You don't have to get friends all in one day. You don't have to get good grades every single time. You're in a new place and it's going to take time to adjust. My heart literally goes out for Hanna. I want to give her a hug."
Can't wait to see the film tomorrow? Check out the official trailer below while you wait for the premiere of Imperfect High on Lifetime at 8/7 PM CT.
Photo Credit: Alec Watson