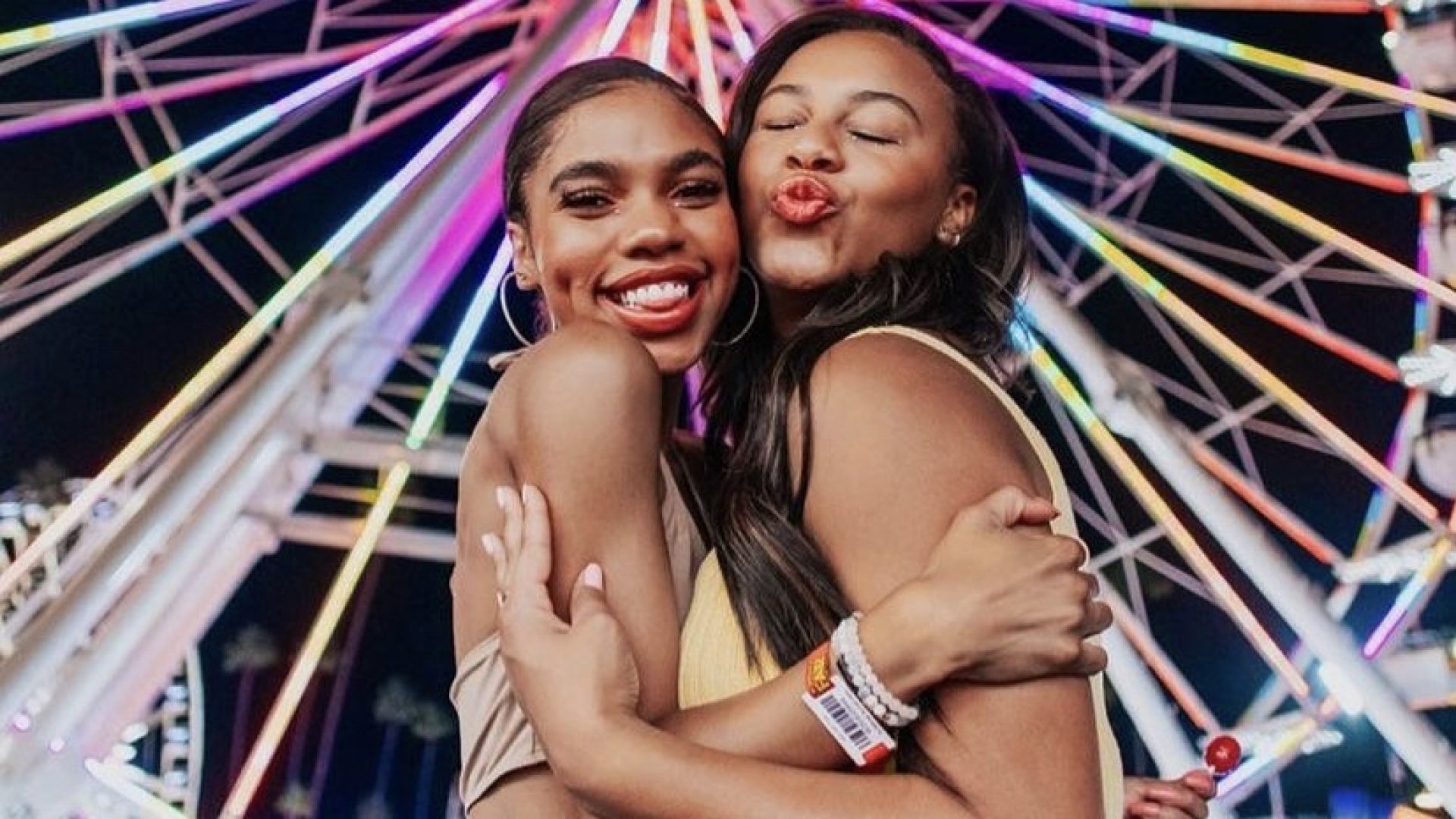 Teala Dunn and Nia Sioux Learn A Thing or Two About 'Adulting'
Your fave BFFs have created a podcast together!
Let's all agree on one thing – adulting is not as easy as it looks. As a matter of fact, return it back to its original sender because if we're being honest, adulting is for the birds. Even everyone who we think has it all together are slowly finding the pieces of their lives and trying to fit them in the proper holes to complete the bigger picture that is becoming a grown up.
Thankfully, two best friends who we all know and love – Nia Sioux and Teala Dunn – have banded together to create an all-inclusive intensive guide for the tips, tricks, lessons and victories of transitioning into a full-time adult. Scary, I know, but they've got our backs! Whether it's about getting through a breakup or how to be a better roommate, the Black girl besties tackle it all in their new Adulting with Teala & Nia podcast on Spotify.
The two tell ESSENCE that they've been talking with one another about doing a podcast for nearly two years, and were in love with the idea of hosting something together when presented the opportunity by Spotify. While the two are a little bit apart in age with Dunn being 24 and Sioux 19, the vibe between the besties are effortless and translates well on the mic.
"I thought to myself how powerful it is two young black girls having a podcast, talking about the importance of what it's like being an adult and then sharing fun stories, but also sharing life lessons and giving advice and showing young black girls and boys that you can do this," Dunn said excitedly via Zoom. Sioux admitted that she's not particularly in favor of working with friends because it can "get sticky sometimes," but because of she and Dunn's great relationship, everything was smooth sailing.
The two have adulted in the public eye as reality stars, actresses, singers, YouTube and have developed a loyal, loving fanbase but being on front street and growing into your own can't always be a cakewalk. Sioux recounts her experience on Lifetime's Dance Moms as a "different level to all of the craziness" of being a dancer on screen between the ages of nine and 16-years-old.
She admitted to struggling with body positivity as she came into her own in the public eye due to people consistently judging her body changes on social media. She felt like she was "walking on eggshells" and "can't mess up" or else followers and haters will judge you.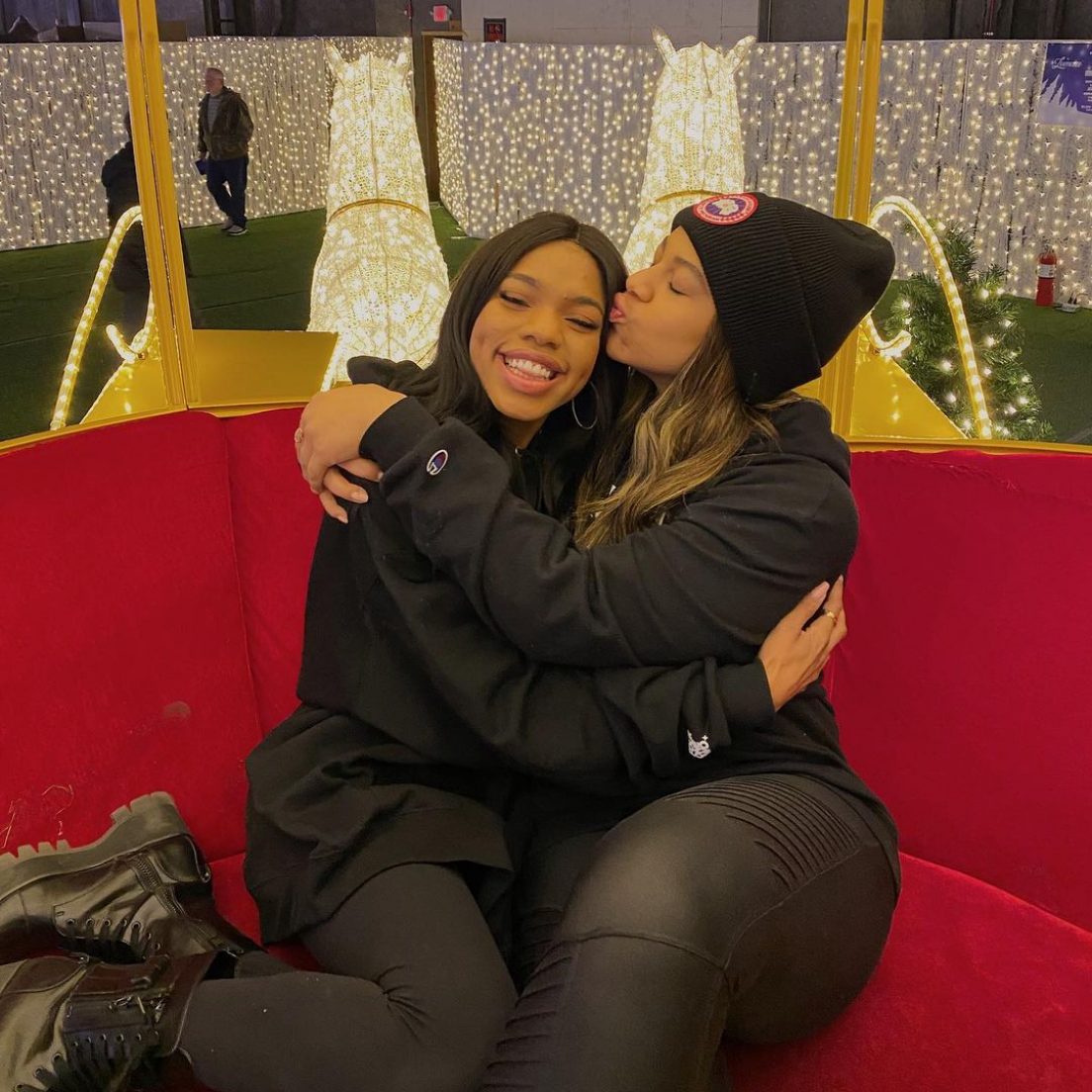 "They saw me go through puberty. They saw me changing. We're kind of in a fishbowl and people are seeing into our lives," Sioux admitted. "I think people forgot that we're not actually characters, we're real people, you know? I'm not an actor on a show. This is my real life and you are criticizing my own life. Now that I'm older and off of that reality show, I feel like I can speak my mind and stand up for things."
When asked what are some things that they wished they could tell their younger selves about adulting, the Are We There Yet? actress opted to answer first. "Number one, I would tell her to stop being a yes girl," Dunn admitted. While her loyalty is one of her best traits, she unfortunately was loyal to "a lot of mean girls" and "catty people," and she eventually became a minion and a little yes girl." She said that due to the fear of losing out on new friends when she first moved to Los Angeles, she thought that if she didn't agree with them, they would hate her.
"If I could turn back time, I would be like, 'Teala, if you feel uncomfortable with something, if somebody's giving you bad vibes or somebody is disrespecting you or something you believe in, speak up for yourself'," Dunn said to her younger self. "Do not be afraid to say, 'Hey, I don't like when you do that,' because that's called setting boundaries and allowing people to realize that they can not walk all over you."
When turning to Sioux, she advised her younger self to also stop being a people pleaser and love herself for who she is – fully and unapologetically. "I would tell my younger self, 'Be confident throughout anything with your body, your voice, your dancing, your acting, with everything.' I would tell young Nia that you are enough to do anything," she said.
"Outside of my parents, I was never really told that from people that I was enough as a kid, that I could be amazing or that I was amazing. You don't have to do 10 zillion things to be amazing and you're amazing just being you."
Tune into Nia and Teala's Adulting podcast below, now available for streaming on Spotify.