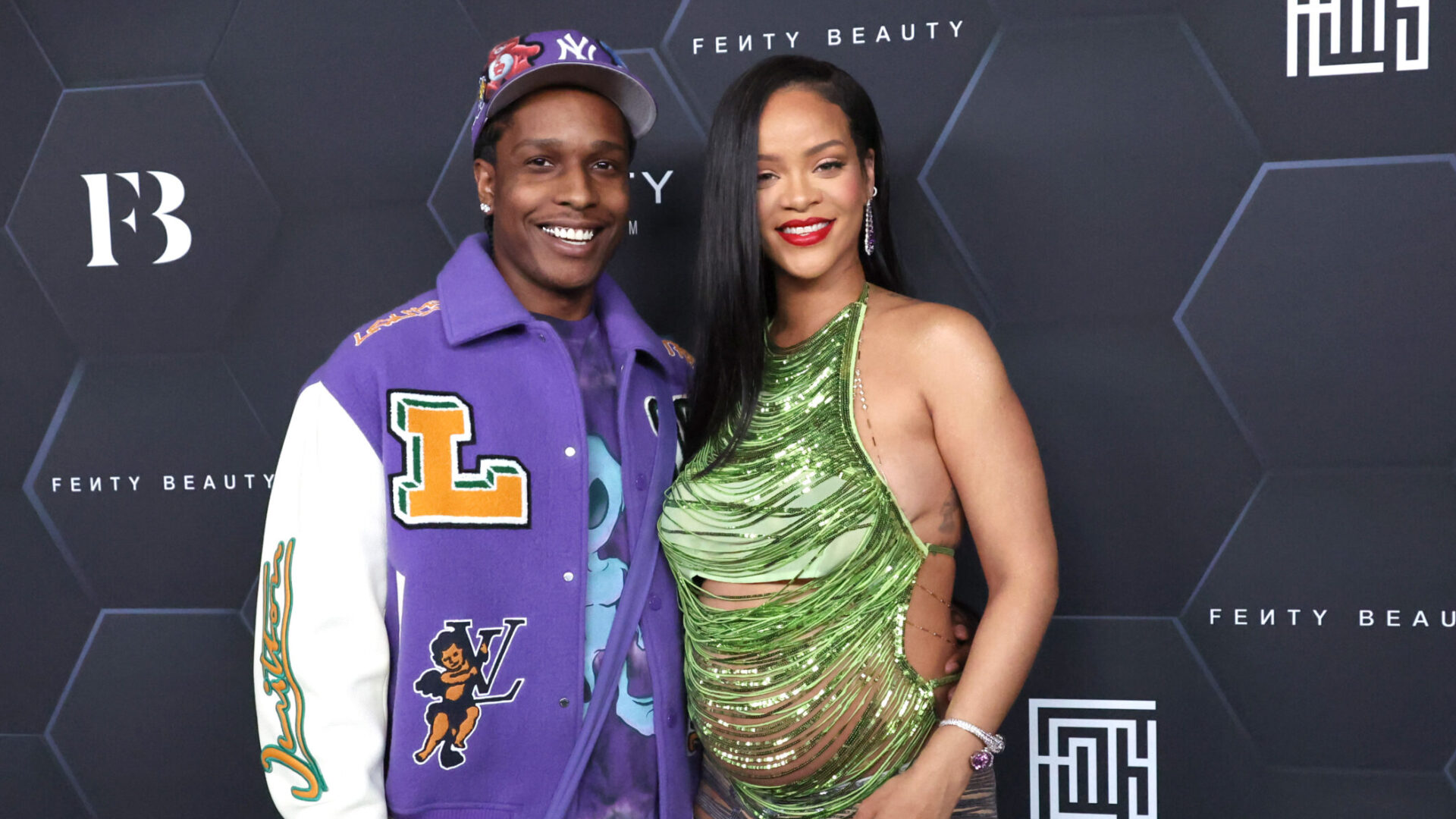 A$AP Rocky Says He Hopes To Raise An 'Open-Minded Child' With Girlfriend Rihanna
The two reportedly welcomed their first child, a boy, on May 13.
A$AP Rocky is opening up about the type of father he's looking to be.
In an interview with Dazed, the 33-year-old rapper shared what he's looking to share with his child, saying, "I will always remind my children to never lose their imagination, even as adults, no matter what. I actually love to watch cartoons – I've watched like, Teletubbies, Blue's Clues, Yo Gabba Gabba, Peppa Pig and Baby Shark. I hope to raise open-minded children. Not people who discriminate. And I'm not trying to describe a saint, but realistically, I just want a cool child with cool parents."
He and his girlfriend, mega pop star Rihanna, welcomed their first child, a boy, on May 13. They revealed the news of their bundle of joy in January, with a photoshoot in the rapper's native Harlem.
They are currently enjoying parenthood in Los Angeles. A source recently told the Sunday Mirror that the two are planning to move to Barbados. Both Rihanna and A$AP Rocky have family there.
The couple deeply in love, and have gushed about one another to the press. A$AP announced their relationship during a 2021 interview with GQ, calling her "the one" and "the love of [his] life."
In a Vogue sit down, Rihanna also talked about their romance. ""I just feel like I can do any part of life by his side," she said.
We love their love and are excited to see this rockstar duo as parents!