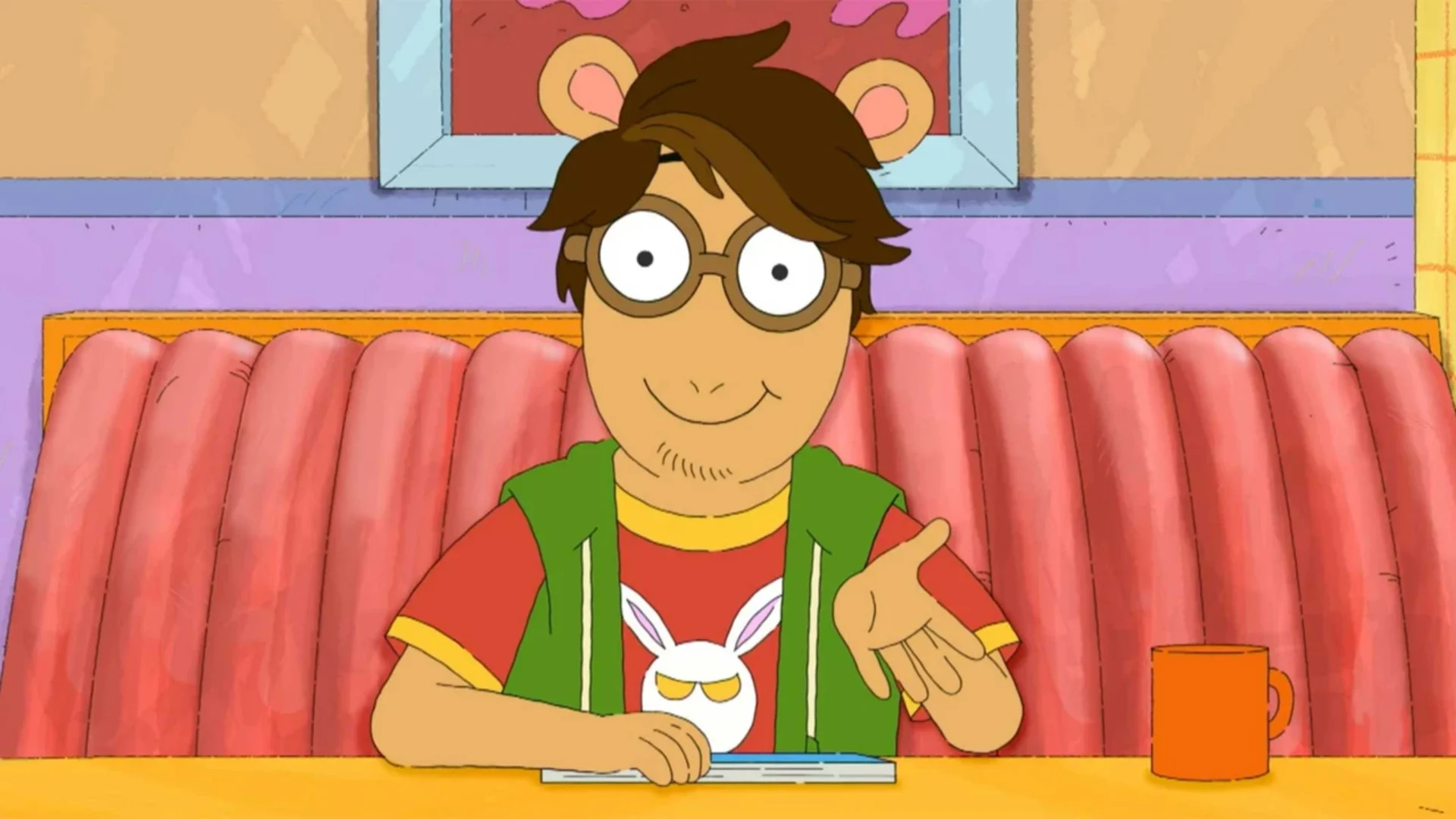 Beloved Children's TV Show 'Arthur' Ends After 25 Seasons
The final episode gave a glimpse into the characters' future.
On Sunday, February 21, PBS aired its last-ever episode of the beloved children's show Arthur. The final episode, titled "All Grown Up," concludes 25 seasons, 253 episodes, and seven specials of the show, according to the LA Times. Arthur is the longest-running children's cartoon TV series since premiering on October 7, 1996. 
For some, this marks the end of an era as it served as part of a childhood routine along with shows such as Blue's Clues and Sesame Street. Viewers who grew up with Arthur were able to say goodbye to the title character and his group of friends in Elwood City. The final episode flash-forwards 20 years into the future and showed the main characters as adults where Arthur has become a graphic novelist and his first book, "Arthur's Eyes," matches the title of the show's first episode.
"The idea occurred to me that this whole series has been something Arthur has created," head writer Peter K. Hirsch told the LA Times. "So the suggestion is this has all been his memoir. We thought, 'Oh, that's fun. It's a little meta.'"
The showrunners decided to give a glimpse into the characters' futures as it was highly requested by fans. The final episode was an opportunity to honor this wish, as well as the show's legacy. Arthur's younger sister D.W., which stands for the infamous Dora Winifred, has become a traffic police officer. His best friend Buster is a schoolteacher while Francine heads a sneaker company, Muffy is running for mayor, Binky serves as a weatherman for the local news channel, and George manages the Sugar Bowl.
Two of the show's original voice actors, Michael Yarmush and Marc Brown, returned for the final episode. Yarmush, who used to voice Arthur, came back to voice his young character during his adult years. In a scene, the librarian who hands Arthur an illustration book is voiced by Marc Brown, the show's creator.
Over the years, the show never shielded away from real-life situations that children may encounter throughout their pivotal years including bullying, friendship conflicts, family, and more. "We really want to acknowledge that kids live in this world, and the world that they live in is sometimes wonderful and sometimes not so great and that we can't protect kids from the things that are going on around them," executive producer Carol Greenwald told the LA Times. "We have to give them tools and support to get them through it. The underlying philosophy [is], 'We've got to really respect kids.' So we are not writing kids programming; we are writing programming that kind of speaks to kids where they are and that is respectful of them but also understands that they like to laugh."
As the show's creators are already working on a new preschool series called "Hop," fans can still expect to see Arthur in upcoming projects. A series of shorts will show Arthur and his friends address world events and a podcast is currently being developped. "We know that kids are consuming media in a different way, and we just want to be where they are," Greenwald told the LA Times.
"If it is a legacy," Greenwald says of Arthur, "hopefully it is a living one." Below, here is a glimpse of how fans were coping with the final goodbyes of their favorite aardvarks, bunnies, and dogs throughout the years!
According to an official Twitter post, the season finale of Arthur can be watched on PBS Kids and the PBS Kids video app.
Photo Credit: PBS Screenshot