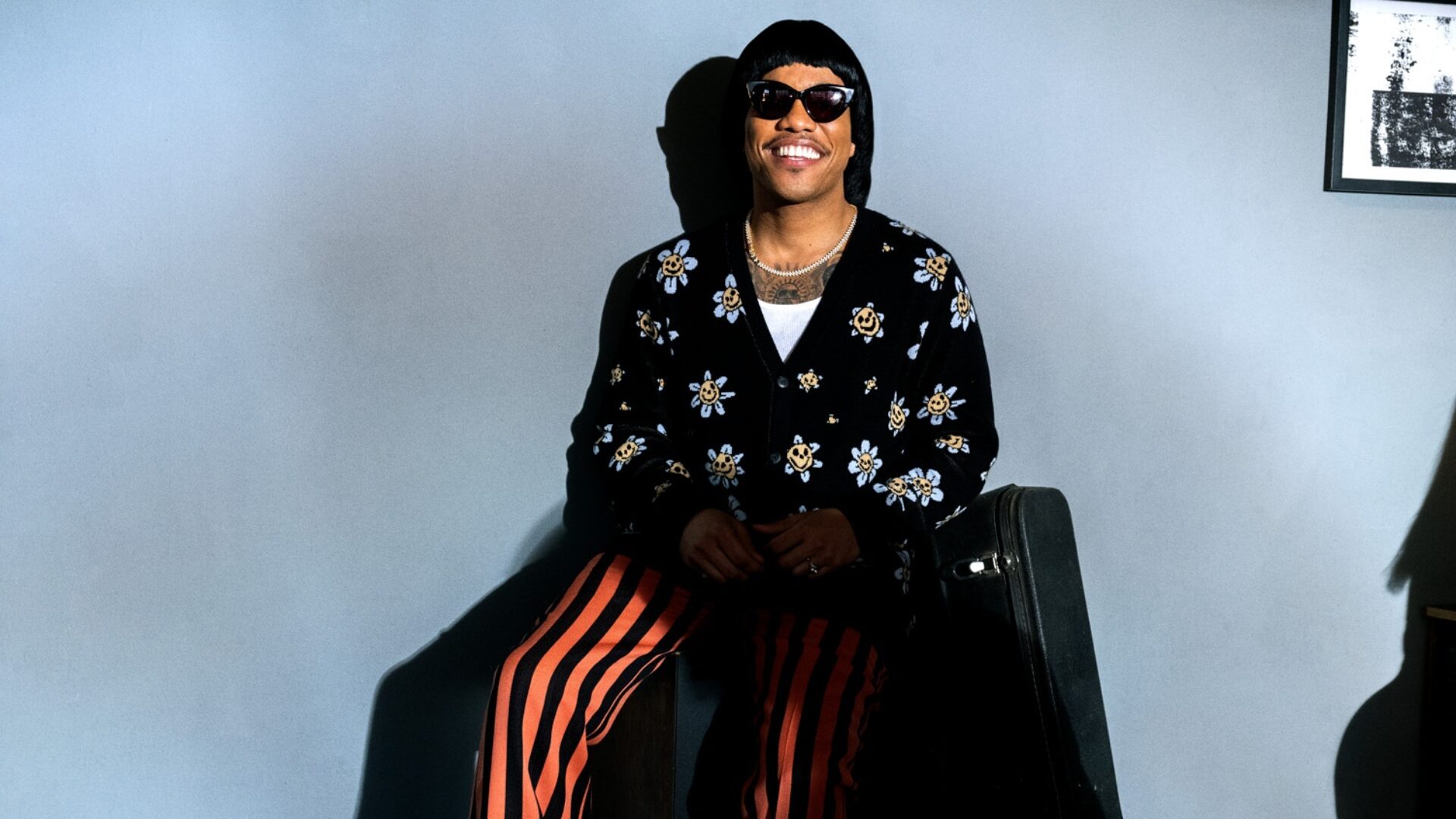 Anderson .Paak Stars In Vans' 'Classic Since Forever' Campaign And Lookbook
The Silk Sonic member is celebrating the brand's most iconic styles
If you pay attention to the "Leave The Door Open" singer's personal style, it comes as no surprise that he's part of the Vans family. Nearly 15 years ago, a then 21-year-old .Paak left his hometown of Oxnard, California to pursue a music career starting with enrollment at a Hollywood drumming school. As a means to an end, he applied for and became a retail sales associate at a Vans store in Los Angeles' Canoga Park neighborhood to earn tuition money. Fast forward to 2022, .Paak has fully committed to not only becoming an award-winning musician but a fully-invested Vans ambassador.
We'd be blind if we denied Anderson .Paak's effortless style tribute to fashion icons of eras part. From the nod to the '70s while he's in Silk Sonic mode with collaborator Bruno Mars or staying true to his personal style as a proud California native, fans love to see what look Anderson .Paak is cooking up next. Now, the eight-time Grammy award-winning artist and the first-ever Vans Global Music Ambassador will start in Vans' new "Classic Since Forever" campaign.
Included in the campaign is a lookbook and short video, featuring .Paak drumming in full '70s-inspired Silk Sonic regalia with each pair in the Vans Classics line. That includes the Authentic, Era, Slip-On, Sk8 Hi, and Old Skool. The shoes shown throughout the video are available for purchase at Vans.com/classics. In the coming months, the "Classic Since Forever" initiative will introduce more Vans ambassadors including model Paloma Elsesser for the Fall campaign.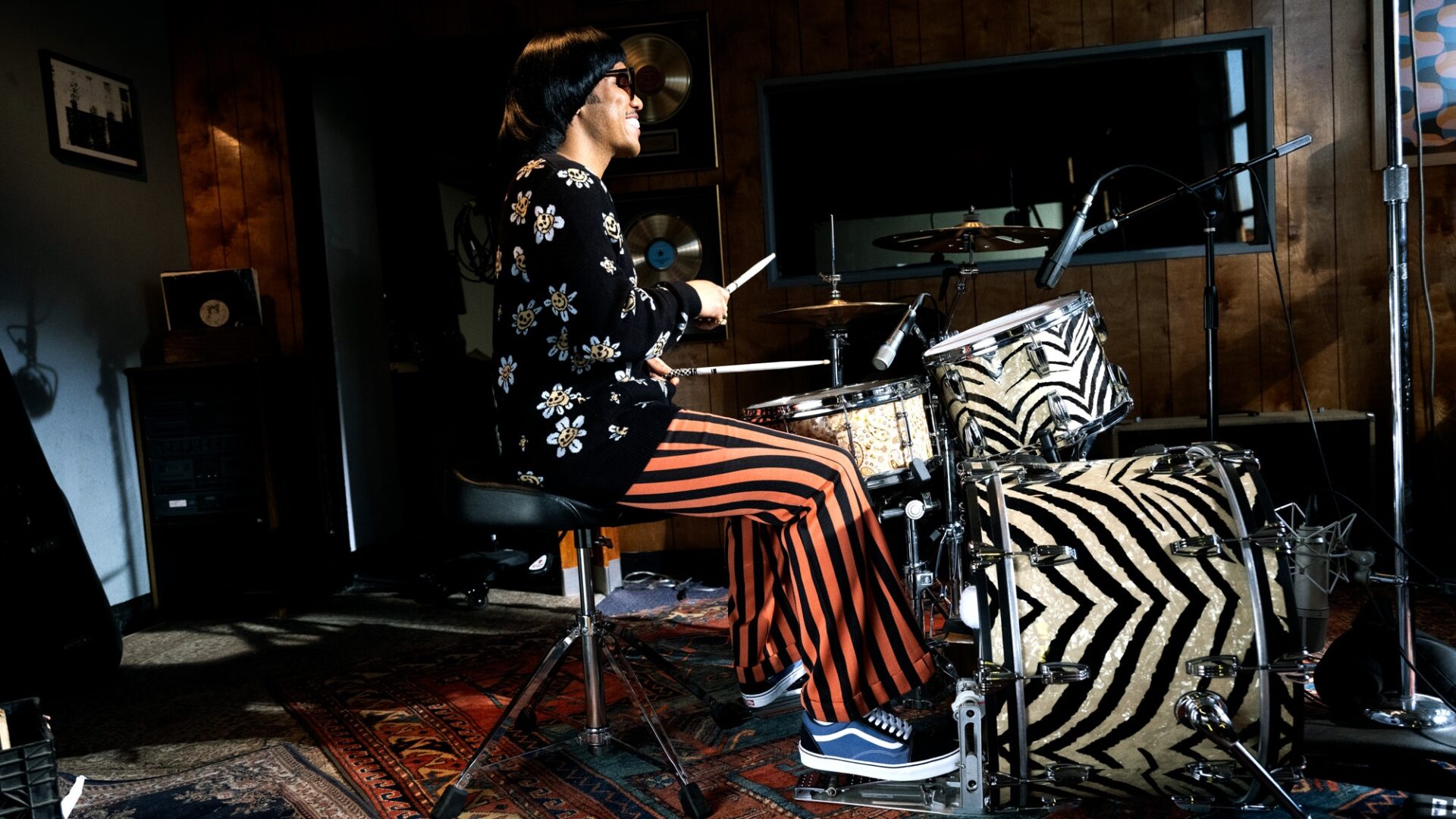 This news follows the announcement of the Vans x Anderson .Paak Vanderson Collection, which became available beginning June 24, 2022. The Vanderson Collection marks the third collection of footwear, apparel, and accessories created by .Paak and the brand. The creative campaign was debuted with a special commercial starring black-ish star Marsai Martin and .Paak's family including his son, sister, nieces, and nephew – Soul Rasheed, Roni Baize, Brooklyn Baize, Knight Baize, Kamia Timan, Paris Timan, and Milan Timan.
"Vans was super patient with me on this one," Anderson .Paak shared in an official press release statement shared with Girls United. "We met every week in Malibu and designed these shoes in the California sunshine. This is my best drop yet and I'm so proud of what we've come up with!" The collection included the Vanderson tie-dye short-sleeve tee, Vanderson straight-leg pant, reversible bucket hat, and AP-designed Vanderson Robe.
Vans and Anderson .Paak have also partnered together on various projects including .Paak House, House of Vans, Vans Musicians Wanted, and Sidestripe Sessions. In celebration of the collection launch, Anderson .Paak performed at House of Vans London last month.
Photo Credit: Courtesy of Vans