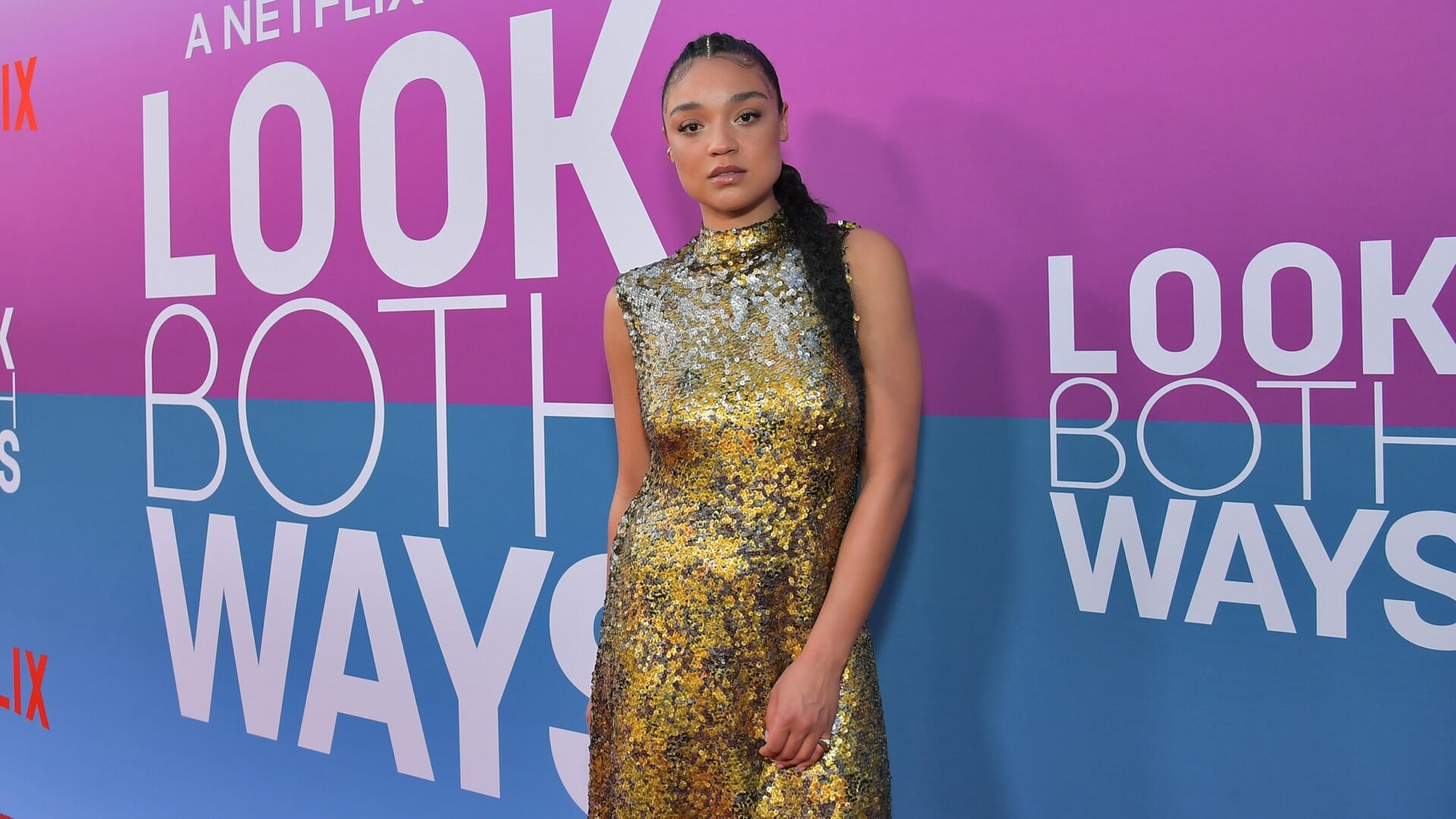 Aisha Dee Says The 'Loves Of Our Lives' Should Be Our Best Friends
As they say, sisters before misters, right?
Whether you're raising a child or raising the bar at your new job, your best friends are essential to have by your side no matter what life may throw at you. That's the importance of friendship and sisterhood, and Netflix's new original movie Look Both Ways celebrates just that.
When Natalie (played by Riverdale and Hustlers star Lili Reinhart) takes a pregnancy on the night of her college graduation, the film splits into two different life journeys as she navigates through love, career, family and friends, and self-awareness – all leading her to the same happiness in the end. With the support of her best friend Cara (The Bold Type's Aisha Dee), Natalie's life-changing experiences – no matter how traumatic or celebratory – include the championing of the girl who will always be by her side.
Girls United exclusively spoke with Dee about the importance of friendship amongst women, upcoming projects that fans can expect, and what she loved most about filming Look Both Ways.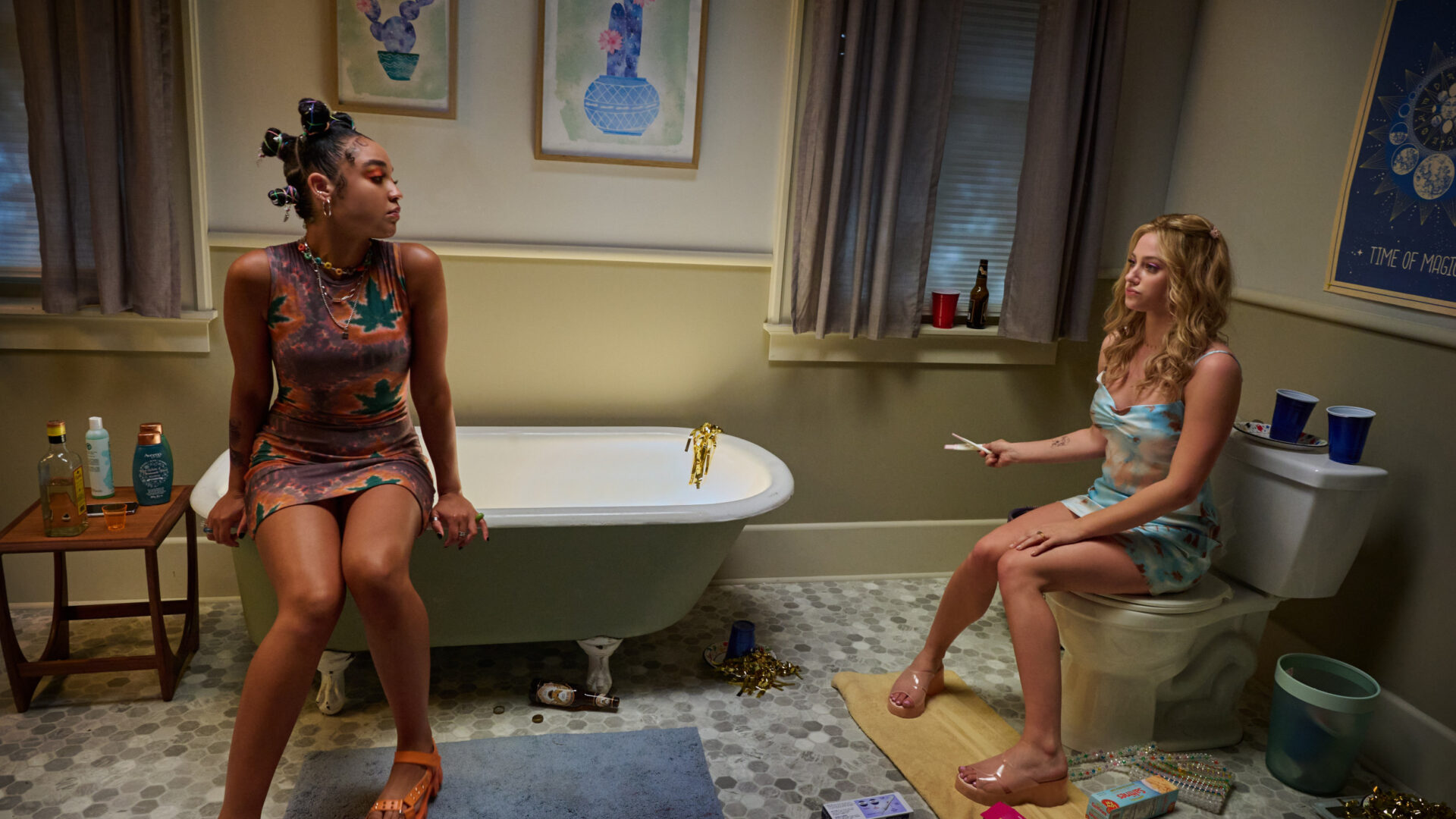 Girls United: What made you want to move forward with being part of Look Both Ways?
Aisha Dee: "I guess I was kind of intrigued by the concept of exploring different timelines, and I love when a rom-com gets a tiny little sci-fi element in it. I loved Sliding Doors growing up. It reminded me of a time and a moment with film where there were all of these great rom-coms that weren't asking too much of us. They were just asking us to sit down, enjoy ourselves, and watch people fall in love. I loved the concept and I loved the feeling that I got when I read it because it was such a feel-good script. I also liked the idea of exploring what-ifs and stuff because my mom was a really young mom when she got pregnant with me. She actually had me right at the end of college. I felt connected to it in a lot of weird, kind of little ways."
How did your role as Cara in Look Both Ways challenge you as an actress?
"I've said this before, but I feel like playing Cara, but playing any character, always kind of seeps into your real life. When I was playing Cara, it was kind of challenging me to lean into my joy more and to really see the bright side of things because she's a character that moves with so much happiness, joy, and positivity, and I, myself, can tend to be quite pessimistic at times. It challenged me as a person, as Aisha, to lead with more positivity and joy. It was actually a really beautiful lesson for me. I treat acting like it's free therapy really. I go to work to work my own personal stuff out. Playing Cara kind of helped me to see the brighter side of things because she did."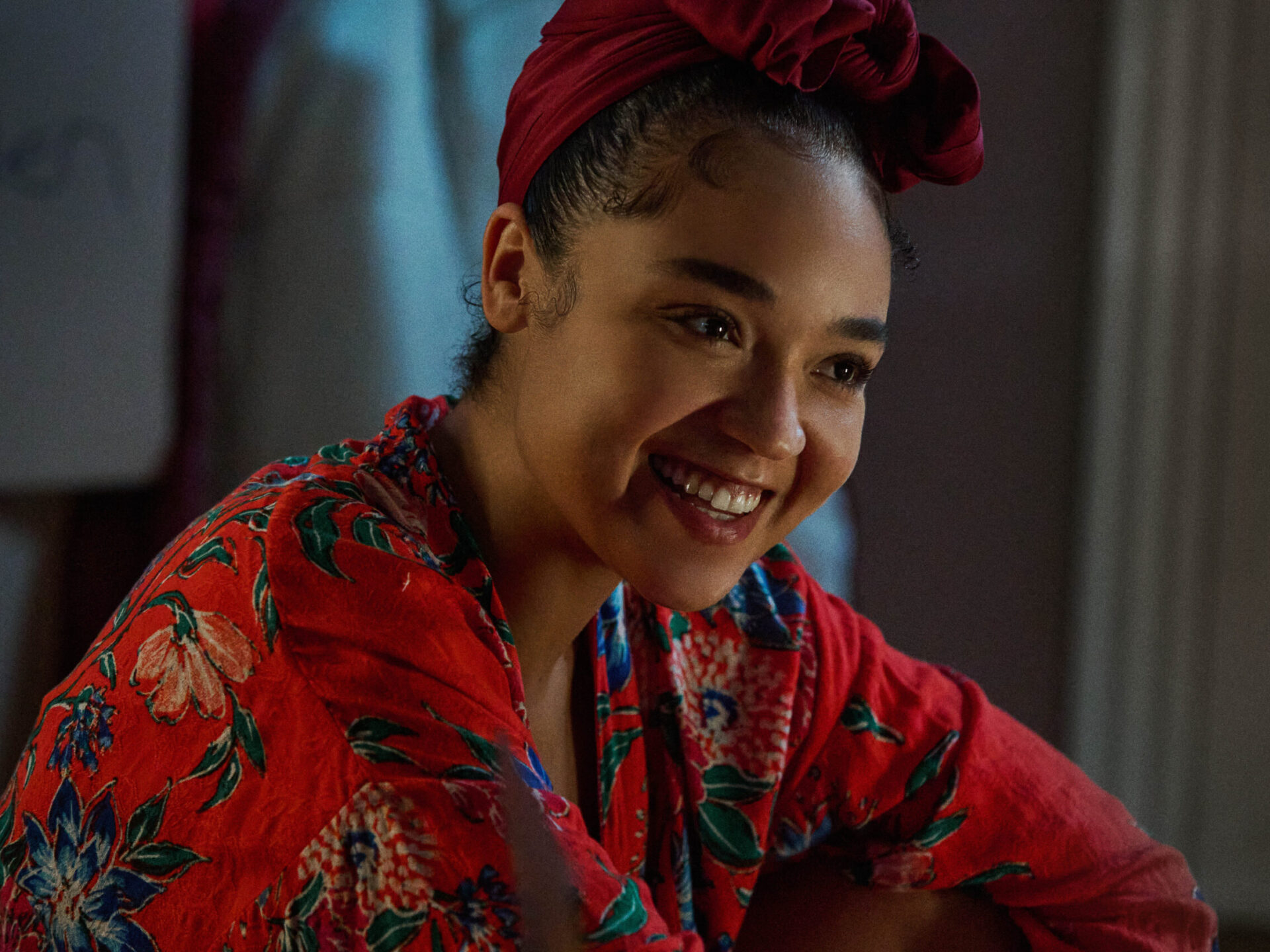 The film also talked about the importance of options when it comes to your own body. In lieu of the overturning of Roe v. Wade, what were your thoughts on the timeliness of the movie?
"Obviously you would think it would be a given that we could choose what we want to do with our own bodies, but unfortunately right now we're seeing that it's not. It's not something that is guaranteed to us. It's something we have to fight for. I think there's an opportunity to talk about that in so many different ways, and I love that the option is talked about in Look Both Ways. Even when I think about my own mom, she had me when she was, I think, 21. When I think about myself as a 21-year-old, I would not trust myself with a child, and somehow my mom did it and I think what's really important to me. I grew up in Australia so the political climate is really different there, but it's still a question. I feel really blessed to know that my mom made the choice to have me. She was not obligated to bring me into this world. It's something that she chose. I think it's beautiful that we get to see Natalie make that same choice also knowing that she doesn't have to."
What are some key takeaways from Look Both Ways that you want young girls to walk away with after watching the film?
"Well, this is my takeaway. I don't know if this is what it was supposed to be. When I was filming this, I had just finished the last season of The Bold Type and everything felt so serious. I didn't know what I was going to do next, and I was thinking about my career in greater terms in a way that I had never really had before. It was all a bit scary. I think doing this movie and playing this character showed me that it's not all that serious and it's okay to make a decision that maybe might feel like the right one at the time, and then in a month's time might feel like the wrong one. The main takeaway for me, and I hope the main takeaway for young women watching, is that it's okay to just see how you go as you go along and it doesn't always have to be that serious."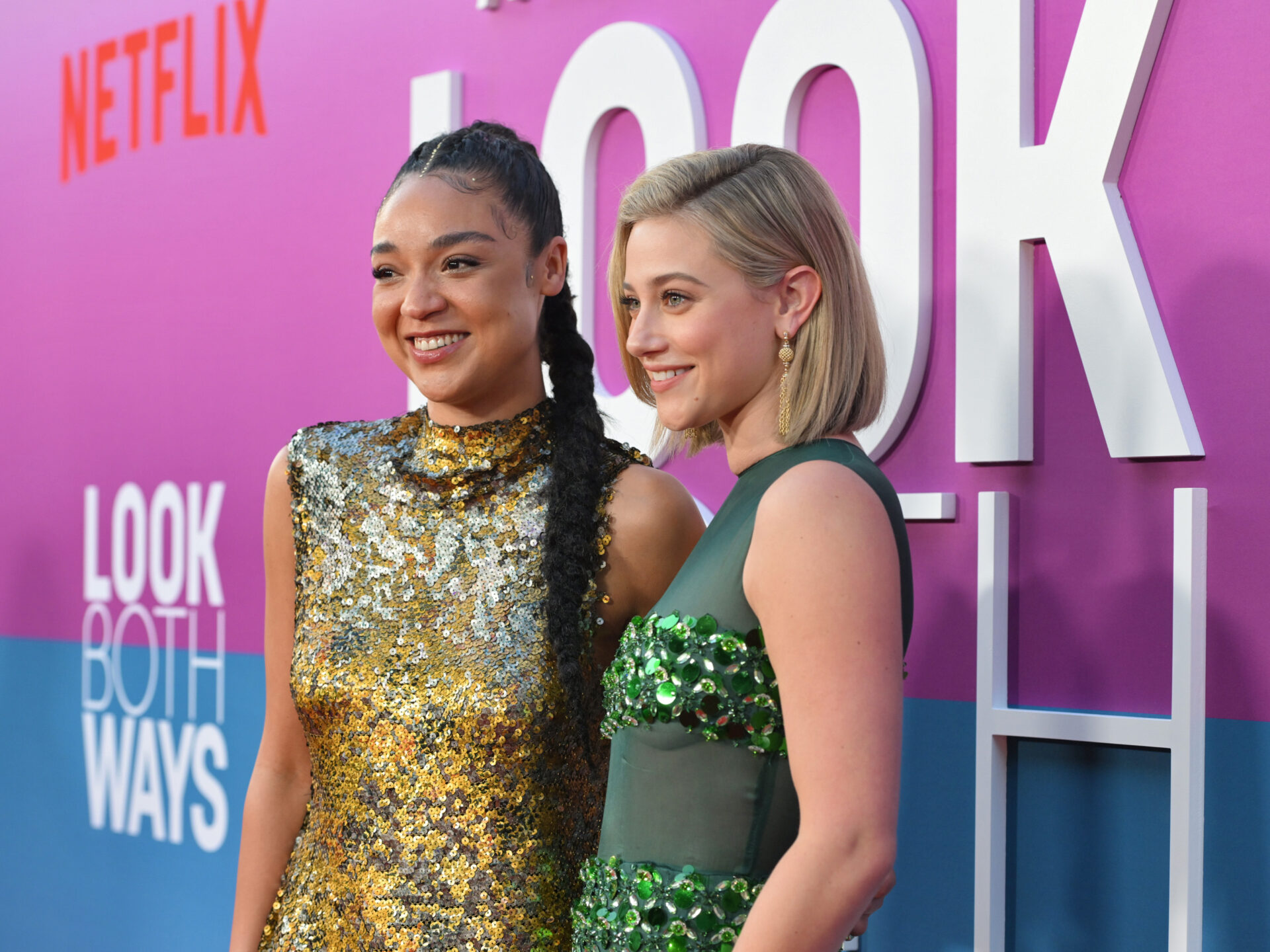 HOLLYWOOD, CALIFORNIA – AUGUST 16: (L-R) Aisha Dee and Lili Reinhart attend Netflix's "Look Both Ways" Los Angeles special screening at TUDUM Theater on August 16, 2022 in Hollywood, California. (Photo by Charley Gallay/Getty Images for Netflix)
Similar to Natalie and Cara, how essential is it for young girls and women to establish those lifelong friendships for emotional and mental support?
"We talk about the love of our lives as being our romantic connections and relationships, but I think the loves of our lives are usually our best friends. They're the ones that come through all of those things with us and see our journey to the end. They're there with you through the falling in love, through the breakup, through the maybe getting back together, through all of that stuff. I've always loved portraying those kinds of relationships because really I think your friends are the big loves of your life. As much as romantic relationships are cool and everything, I don't think they compare to your friendships."
In an alternative universe, what advice would your character Kat Edison from The Bold Type give Lili's character Natalie in Look Both Ways?
"Season finale Kat is very similar to Nia Long's character, Lucy Galloway at the animation studio. [Nia Long] is stunning. She literally is just like, it's not a real person that has to be a statue that someone just carved out of stone. I feel like Cara would probably say a lot of the things that Nia Long's character says. They feel very similar to me in how they move through the world as women."
In addition to Look Both Ways, what else are you working on and how can your fans support you?
"I have a film coming out later this year. It's a little independent Aussie movie that premiered at SXSW, and it's going to be streaming here [in America] in the fall sometime. That's a really cool one to support just because it is a tiny Aussie movie that somehow has made its way over here. I'm really proud of it and proud of the filmmakers for making something so special. I also have a little Aussie mini-series coming out soon, kind of early next year.
"I've been trying to get home and work a little bit over there because I just realized how important it is to represent not just over here, but there's a real lack of representation in Australia right now and has been, unfortunately. Film and television don't always represent the colorful country that we grow up in. I think there's some other stuff too, but I'm not sure if I'm allowed to say the rest of it. I will do my best to stay on social media and keep people informed, even though social media gives me mad anxiety. I try to just really pay attention to how I'm feeling when I'm on there. If it feels good and fun and I can just have a nice time, then I'll stay on it. And if it doesn't, then the bitch is getting deleted off my phone."
HOLLYWOOD, CALIFORNIA – AUGUST 16: Aisha Dee attends Netflix's "Look Both Ways" Los Angeles special screening at TUDUM Theater on August 16, 2022 in Hollywood, California. (Photo by Charley Gallay/Getty Images for Netflix)
About D'Shonda: Born and raised in Brooklyn, NY, D'Shonda Brown is the Associate Editor at Girls United. When she's not interviewing or writing, she enjoys running, dancing, buying sneakers, and binge-watching Lifetime movies.